Hi everyone!!!! Are you enjoying summer?? I am!! We are in full decorating mode & our décor has changed from rustic cabin to a more beachy, relaxed feel. Which is why I was so excited when my FABULOUS contributor Sarah created this Summer Anchor Chalkboard Art to share with you all here today! I just love it!!!
Hey I'm Sarah, I blog over at Creative Ramblings, and I'm happy to be back here at Kleinworth and Co. sharing a piece of chalkboard art with you.
If you are a crafter of any kind you probably have a stash of half done projects and thrift store finds just waiting for your attention. Or at least I hope I'm not the only one! I keep most of my big projects in my garage on a shelving unit. I was clearing off the top shelf this week and stumbled across a piece of MDF about 14 x 19 that I had painted with chalk paint last summer. I had cut this piece of wood and painted the wrong piece by accident. I stuck it up on the shelf (then painted the correct piece) and moved on.
Now that I had it in hand I knew I needed to do something with it. I decided to create a summer piece for my mantle. I do enjoy summer but I do not decorate for it specifically. My mantle has not changed much since spring so this piece would serve as a little update.
I chose to use an anchor and a verse from Hebrews, something that lends itself to the season but also something I could keep around throughout the year. I am not a free hand artist by any means, but love the look of chalk art. To accomplish the look I created a stencil.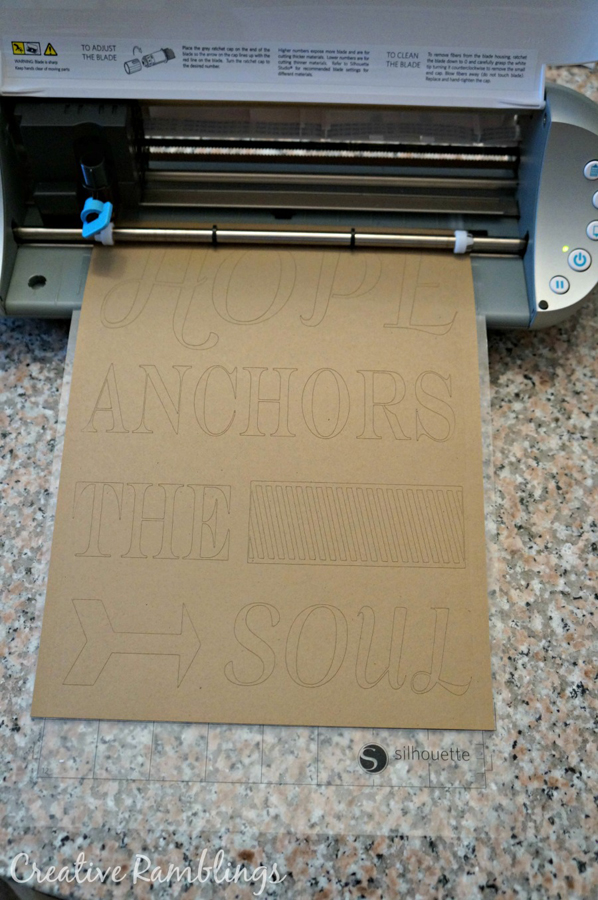 Using my Silhouette I designed and cut out my stencil on cardstock. You could get the same effect using store-bought stencils or cutting your own with a craft knife.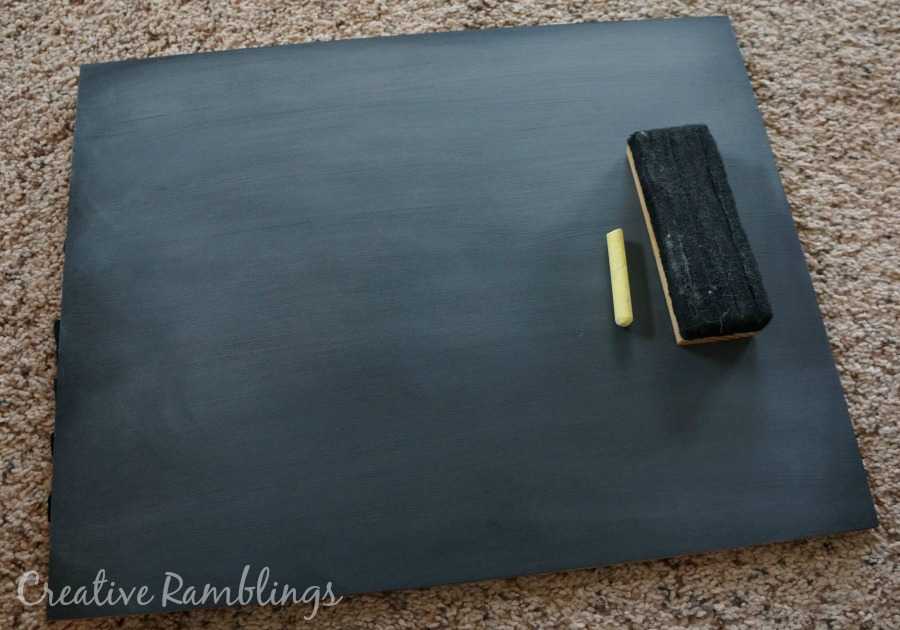 To prep the chalkboard I seasoned the "fresh" paint by rubbing a piece of chalk over it and erasing it.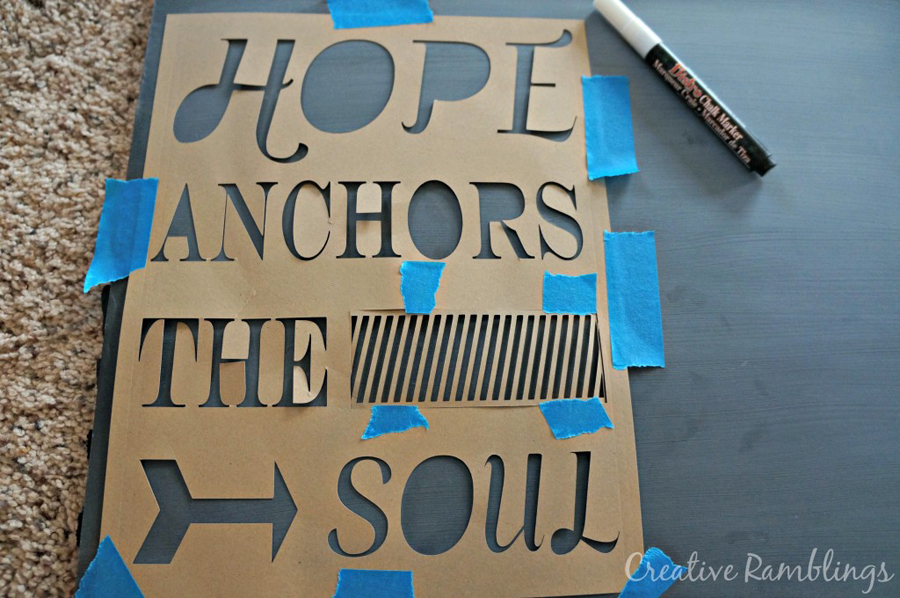 I lightly taped my stencil to the chalkboard. There were some gaps but I wanted this to look semi-hand drawn so a few imperfections were fine.
To achieve crisp lettering i used a chalk marker. These write like a marker but dry like chalk and erase with a wet cloth. I used regular blue and yellow chalk to add a few pops of color as well.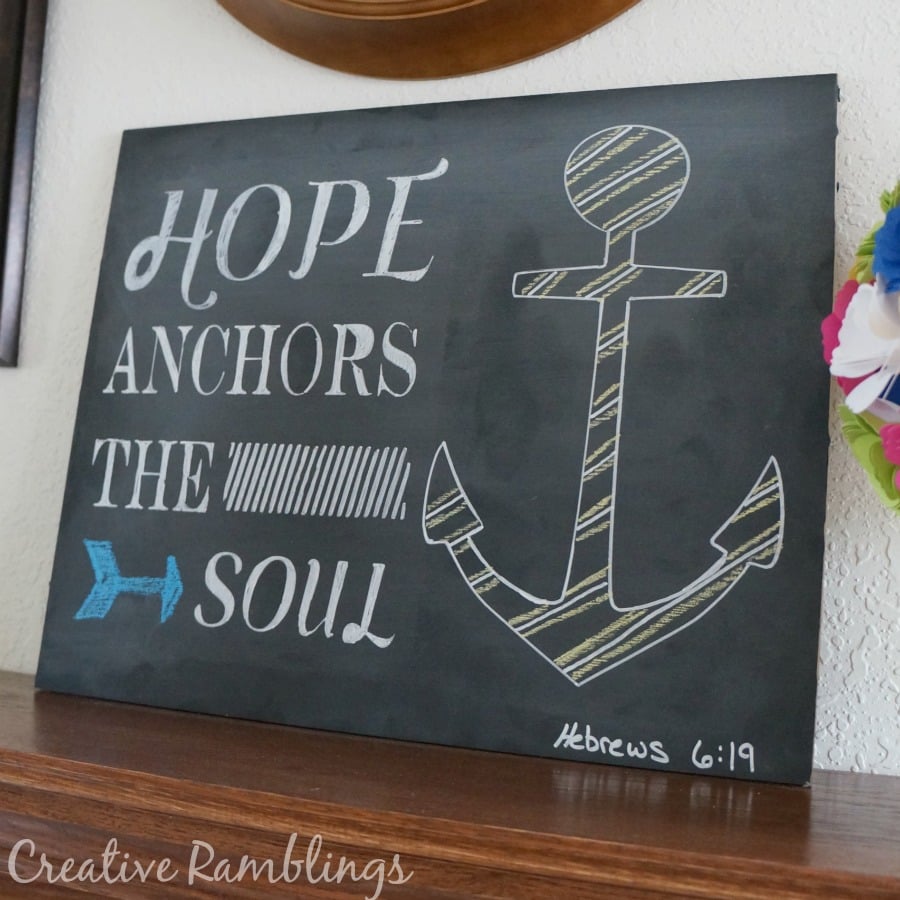 This simple piece updates my mantle just enough for summer. I am so happy I found this leftover piece, it's a really good size and I can update it come fall with a new graphic!
How are you decorating this summer? Have you used any nautical items?
Want more great projects?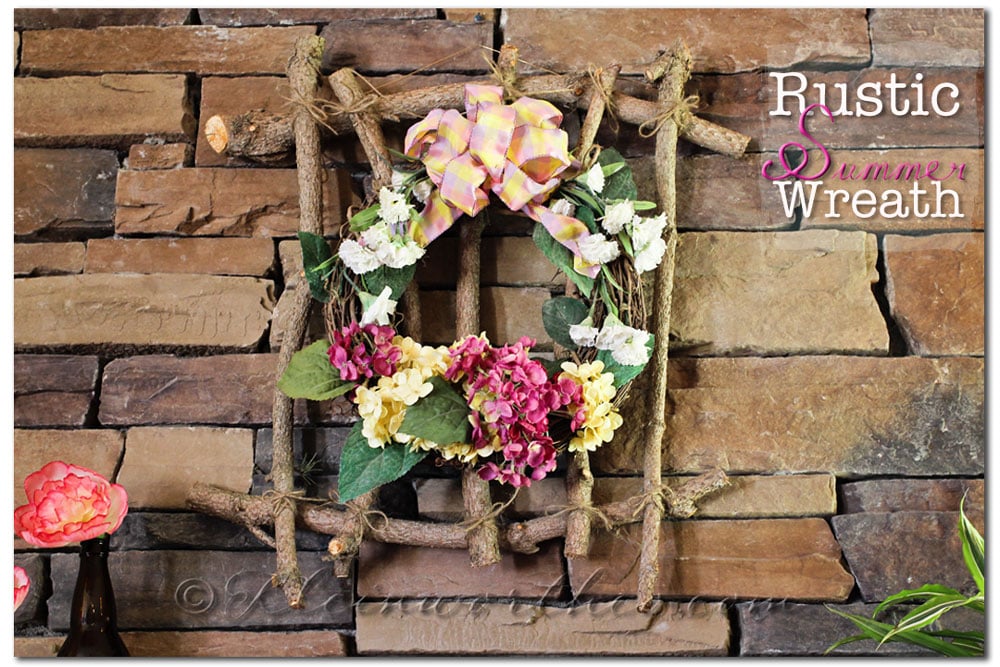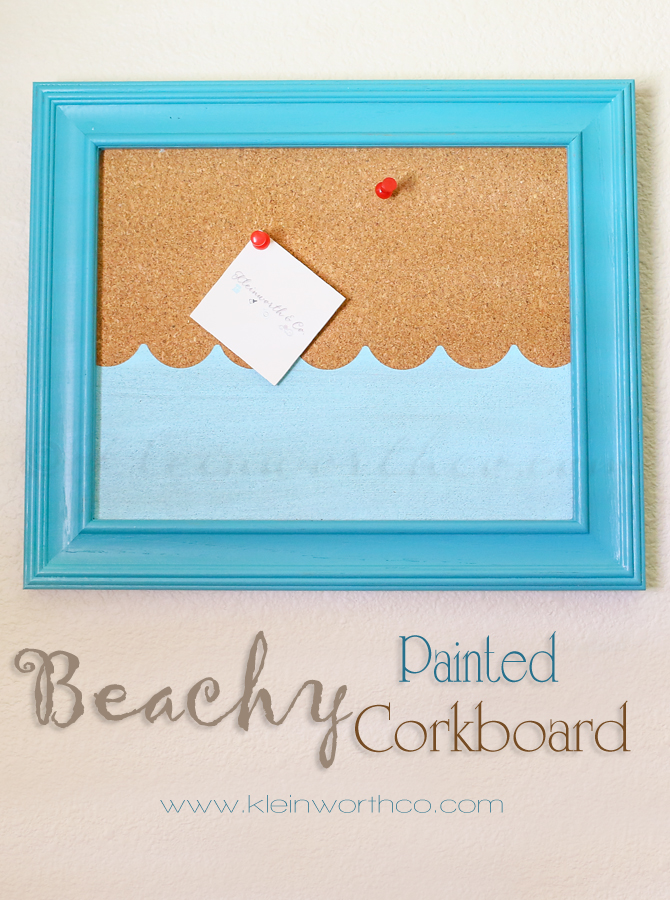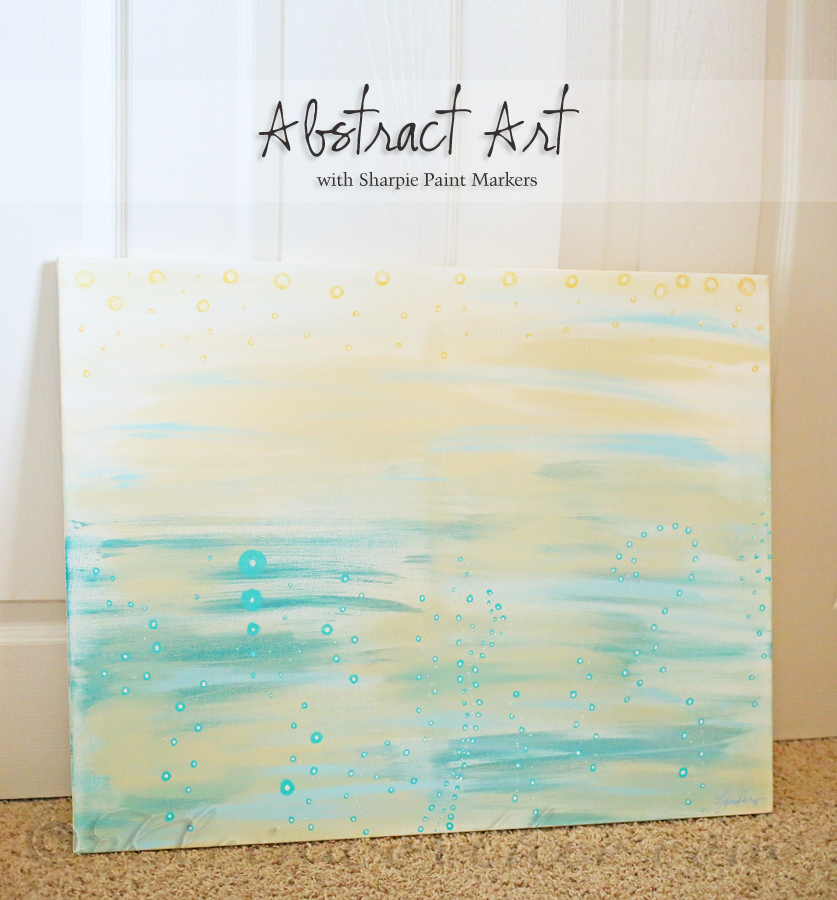 To see where I am linking today- visit HERE



[include id="1″ title="Footer Ad"]