When I was a kid I always looked forward to summer because that was when Bubblegum Ice Cream became available. You see- where I was, they didn't want kids chewing gum in school- so they didn't offer bubblegum ice cream during the regular school year. Jump ahead to now- when I can literally get bubblegum ice cream whenever I want & it still brings back all those nostalgic memories of those special summer childhood days. My confession is that I originally set out to make my own bubblegum ice cream as I have been making all sorts of homemade ice cream flavors. However- my original recipe flopped. I was super bummed – the flavor was good – it just didn't set up. Sooooo- I decided to use what I had & add some ingredients & turn it into this GREAT Bubblegum Milkshake.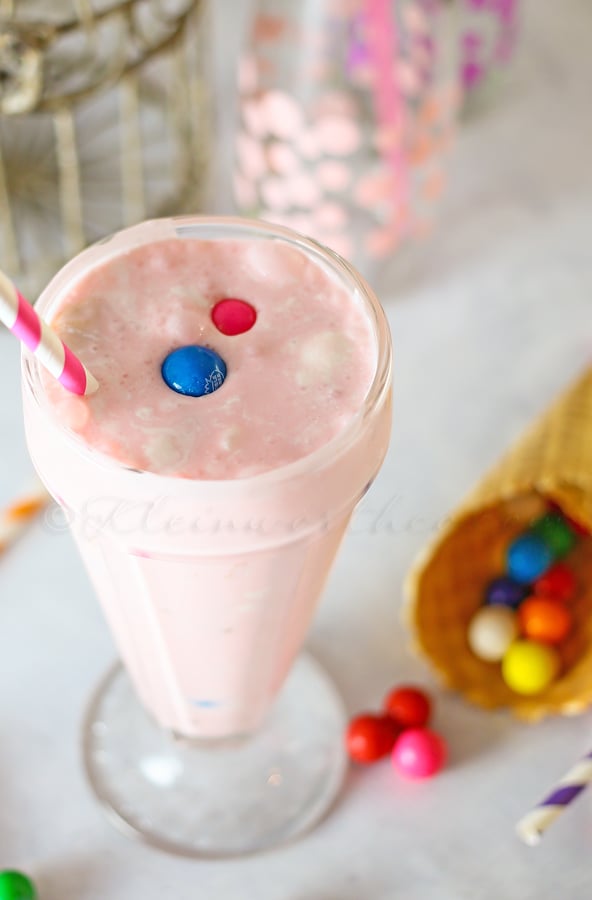 All the wonderful flavor of bubblegum ice cream in a shake!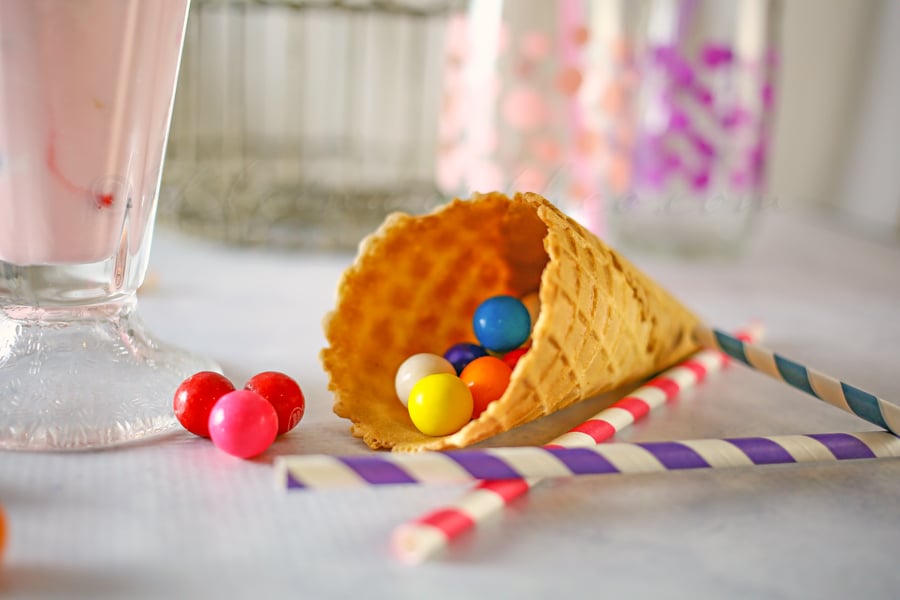 It had been so long since I tasted that wonderful flavor. It really is every bit as tasty as I remember.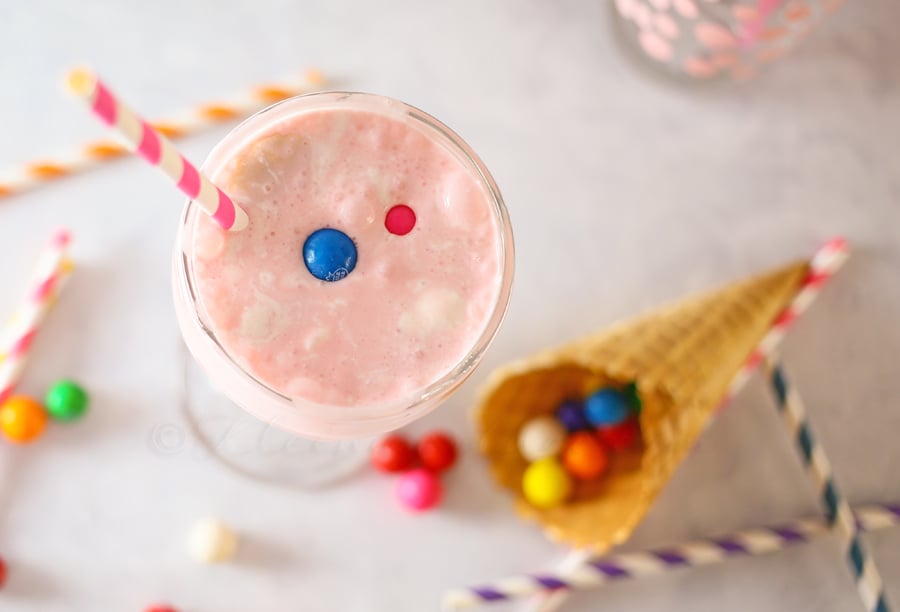 Look at that pink color- it makes me smile!!!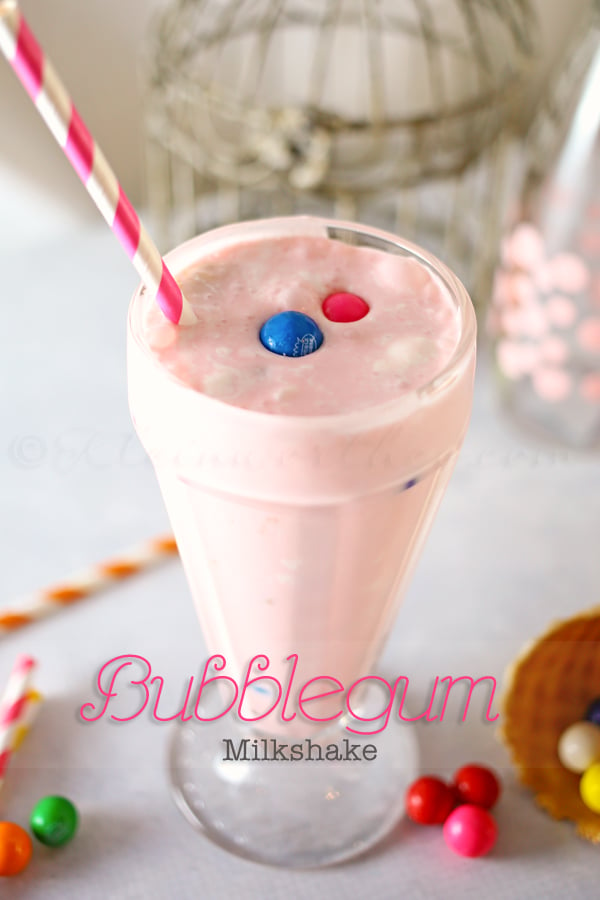 Bubblegum Milkshake
Ingredients
**This makes a pitcher full -for multiple milkshakes
2 cups heavy cream
3/4 carton vanilla ice cream
1 tsp Bubble Gum Flavoring
1/2 tsp Butter Extract
8 ounces frozen whipped topping
gumballs for topping
Instructions
Add heavy cream, & ice cream to blender & blend on high 30 seconds

Add bubblegum flavor & butter extract - pulse to combine

Fold in whipped topping.

Serve - garnish with a couple gumballs for fun
Want more frozen treats?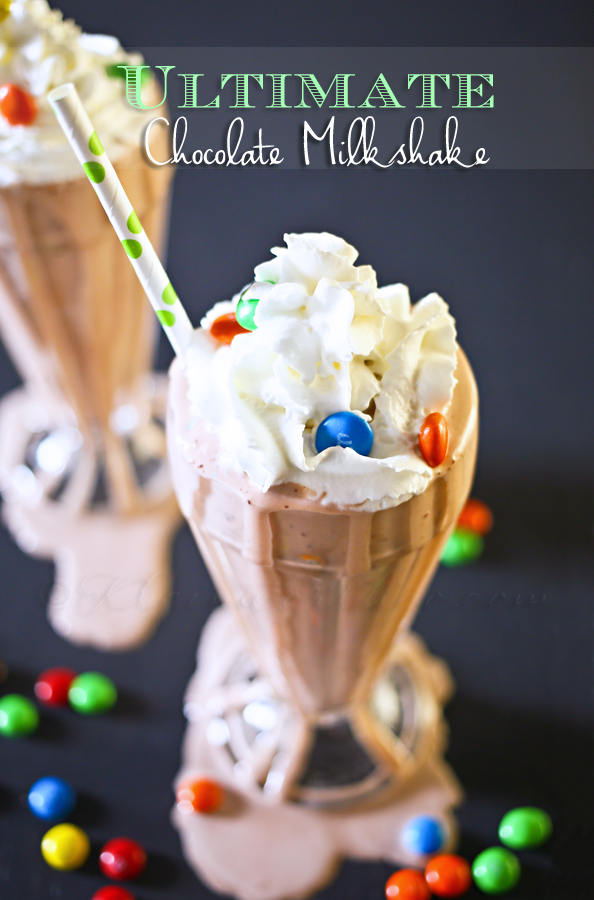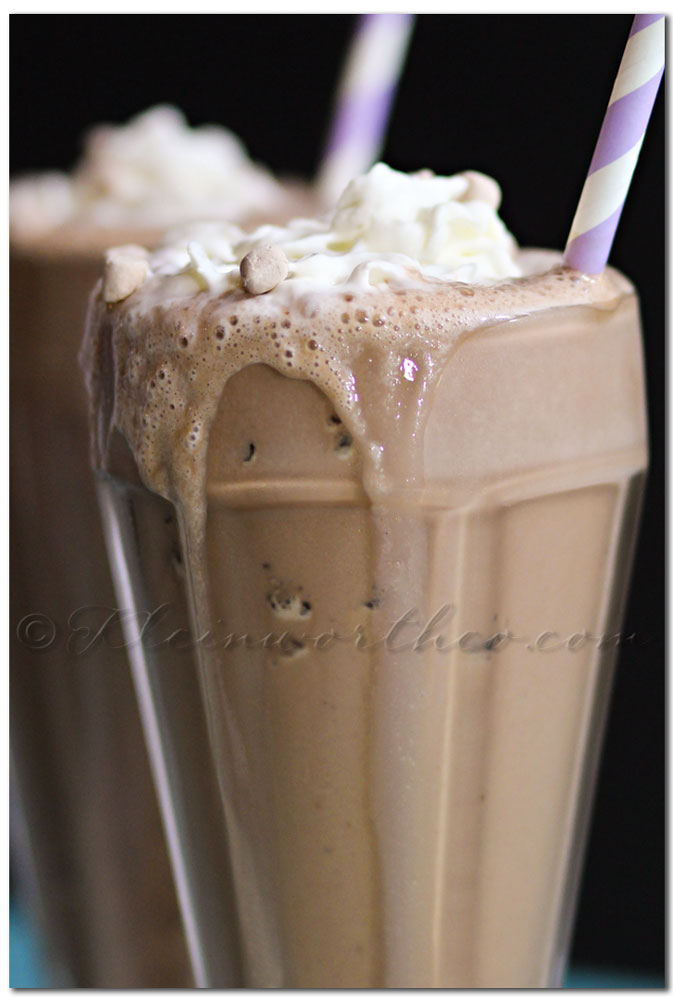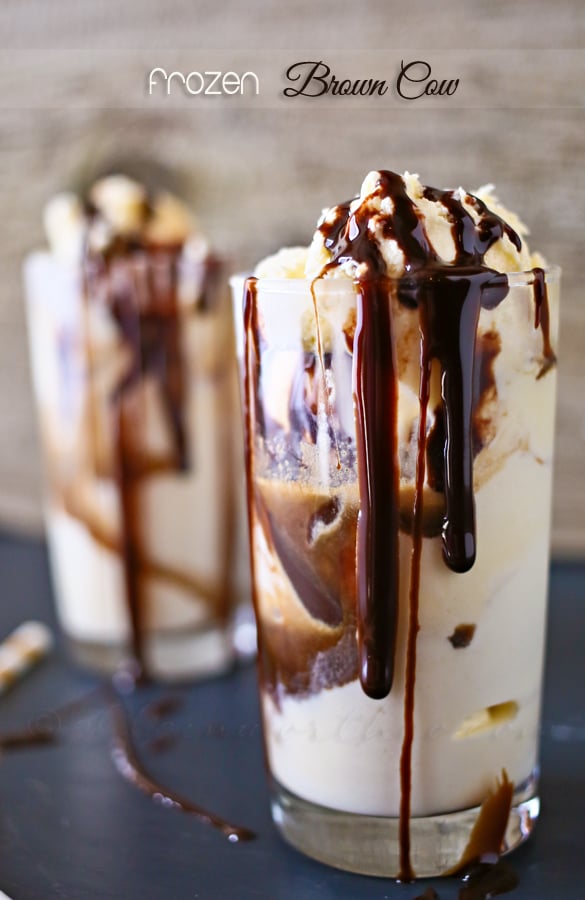 To see where I am linking today- visit HERE
[include id="1″ title="Footer Ad"]