Okay – so I'm not a huge fan of Halloween. I really don't decorate too much – except with a general fall theme that lasts from September through November. If I didn't worry about getting my house egged – I probably wouldn't hand out candy. I would rather just enjoy it for myself – especially since my kids are too old for trick-or-treating or dressing up. Seems like kids barely even dress up anymore & just sort of walk around asking for candy – especially the ones that are too old to be doing it in the first place. So it's sort of lost it's luster for me. BUUUUUUUTTTTT – that being said, I have a HUGE LOVE for sugar skulls. Just in general- all year long. I even created a beachy/photographer themed one for one of my tattoos. Halloween allows me to really have fun with them beyond what I can normally get away with. So I decided to create this Sugar Skull Wreath which I am soooooo loving.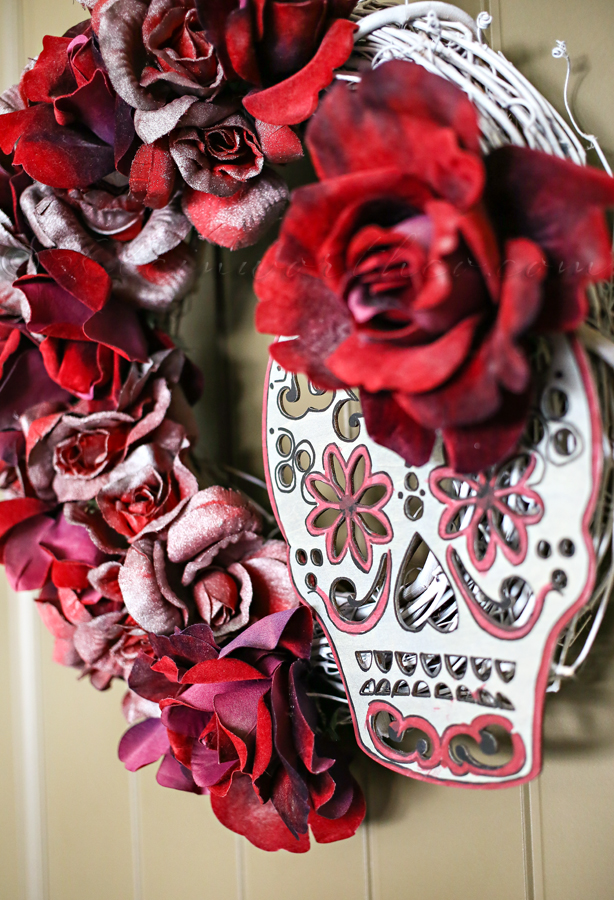 I took a regular grapevine wreath & spray painted it cream. Then I had a bunch of flowers tucked away in a box from when our house decor was in the deep reds & rich tones – like 2 houses ago. I left the velvet ones alone because they were a deeper red & then took the bright red ones & gave them a little spritz with some metallic spray paint.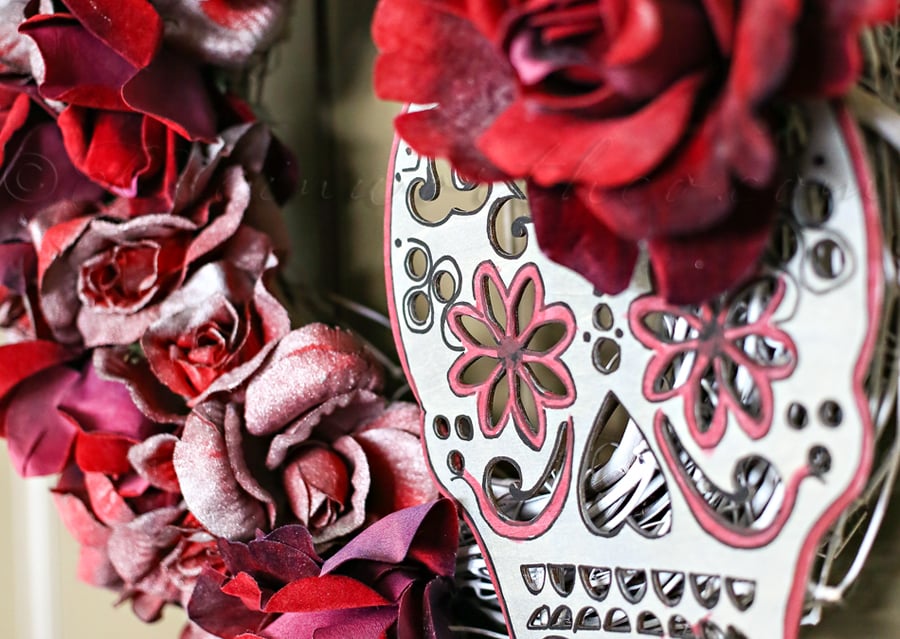 Then I just started attaching the flowers to the wreath with hot glue. Then I painted my skull. I had actually picked up a couple different skulls when I found them at Michael's a few months ago while I was doing a canvas stock up trip. I was so thrilled to find them & even more thrilled when I thought of this way to use one.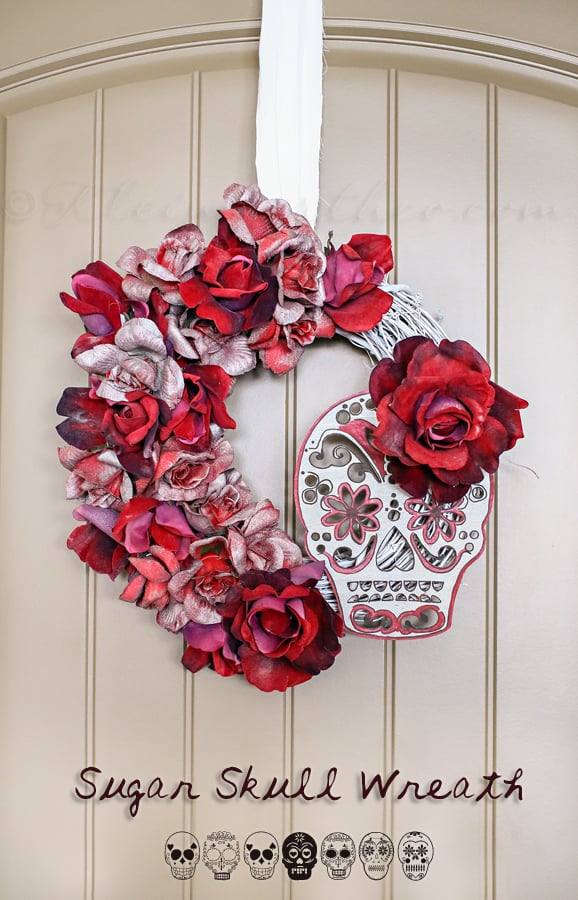 Once the skull was dry, I glued it on. Then it wouldn't be a proper sugar skull if it didn't have a flower adorning it's head – so I saved one perfect flower for that side. It was super easy. I think I started the project around 2 in the afternoon & I was totally done by 4 – paint drying time included. Not too bad.
Now I just have to find a way to use all my other skulls year round.
I can't seem to get enough of them.
Want more Halloween themed projects?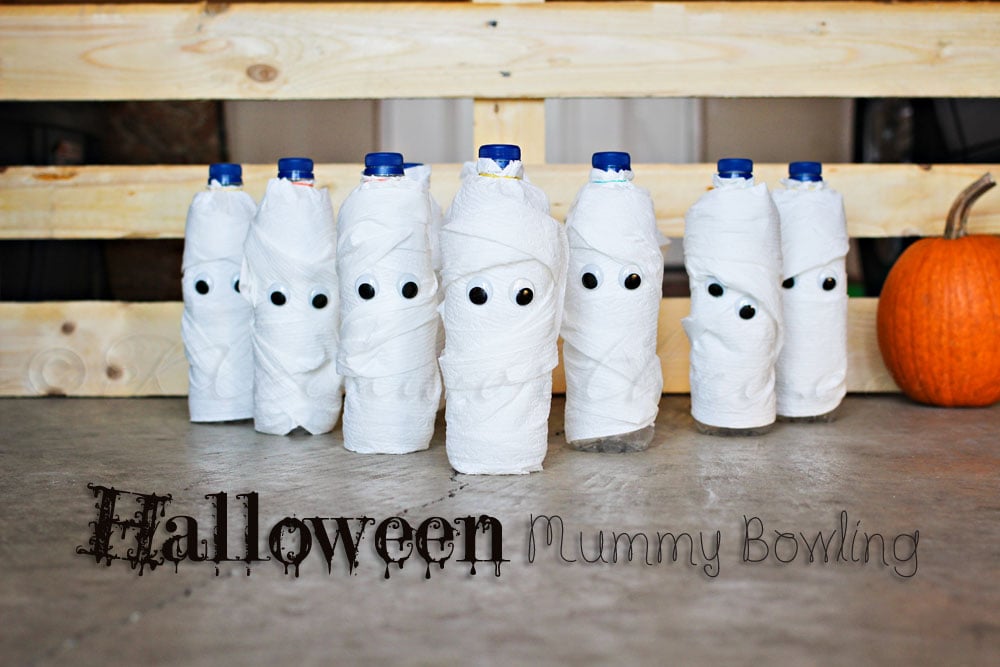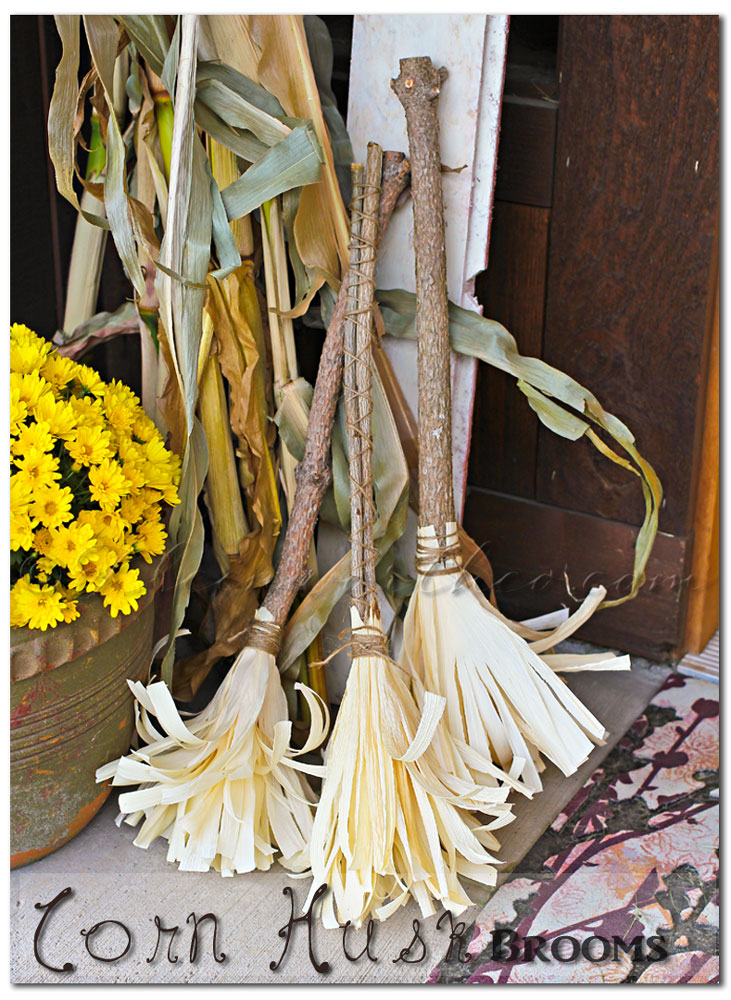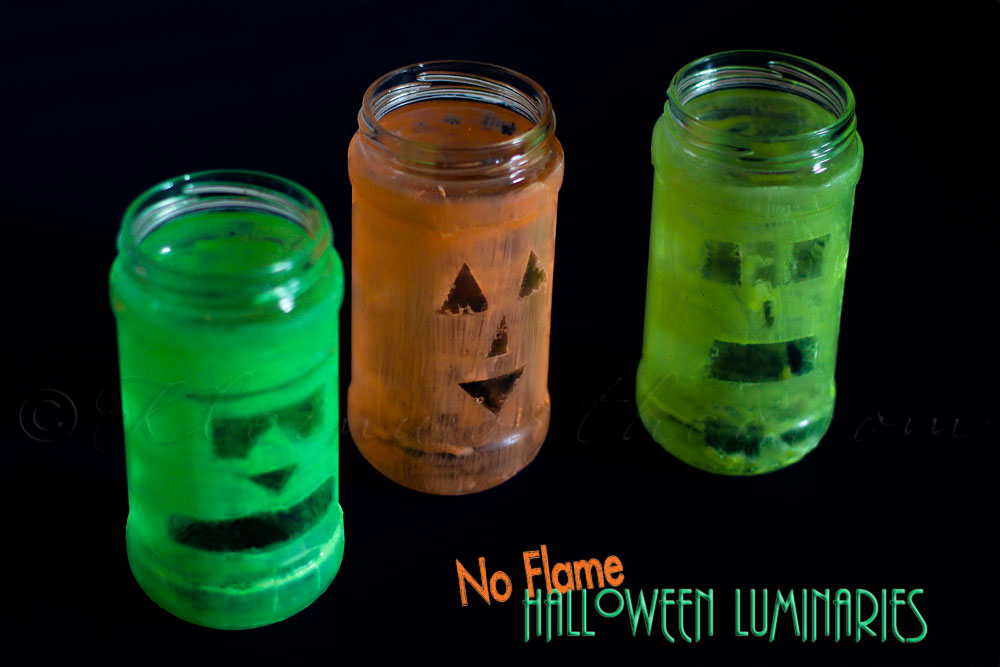 To see where I am linking today- visit HERE