Salted caramel lovers rejoice! This easy homemade no churn Salted Caramel Pretzel Ice Cream is packed full of salted caramel & pretzels. It will make you swoon with delight.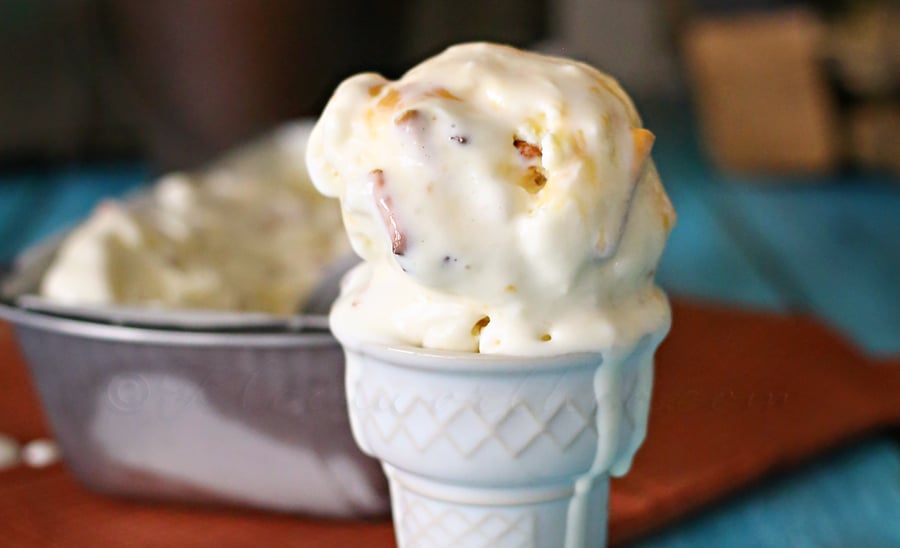 I have to admit, I have never been one to gravitate towards caramel. It can be sort of overwhelming for me & sometimes even too rich. Which then makes me want to abandon my dessert before it's done. So since I really don't want a good dessert to go to waste, I usually stick with chocolate or some other favorite. Until salted caramel came around. That one was a game changer for me. I absolutely love it & can't get enough.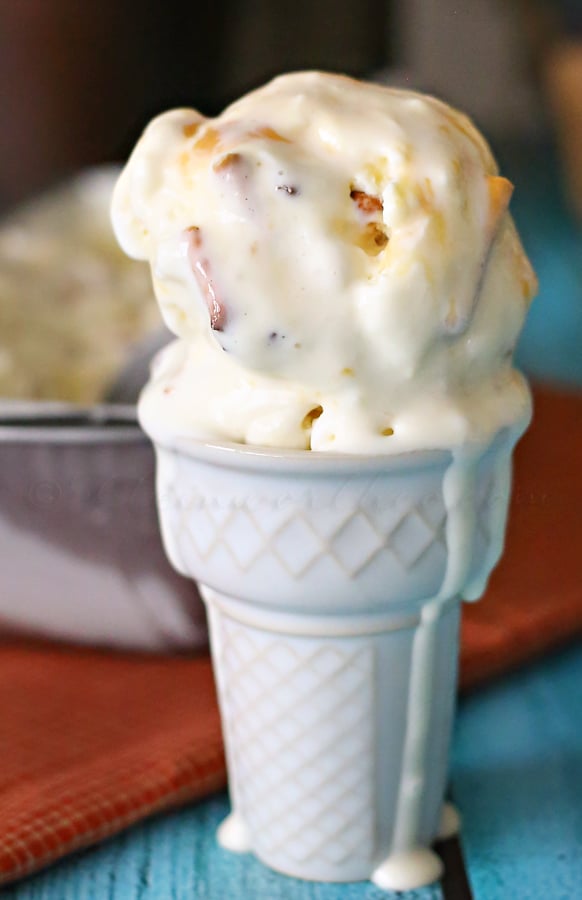 So I was going through a few recipes one weekend & really had a craving for something salted caramel. I knew just the thing – ice cream. Like I was craving it in the worst way. So I whipped up this homemade batch of super easy no churn ice cream & it was all I could do to to wait for it to freeze. Just licking the spatula after transferring it to the dish I was in heaven. This is every salted caramel lovers dream. Oh, did I mention the pretzels? Yeah- that really adds to some incredible flavor in there too. A little salted caramel, some crunch & a little more salt with that ice cream. It's sooooooooo good. I can't even tell you just how good. But I can say that the family polished this batch off in one night – gone & already asking for more.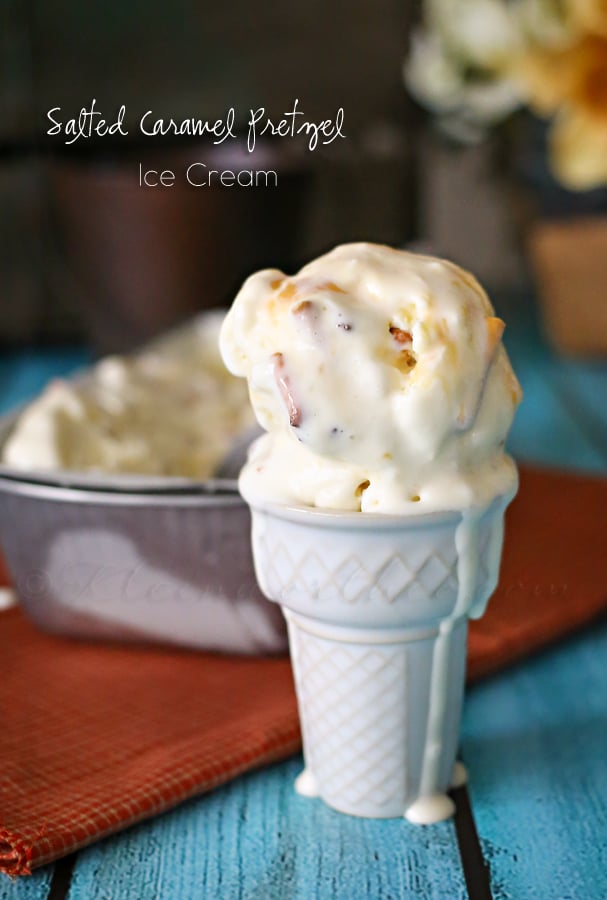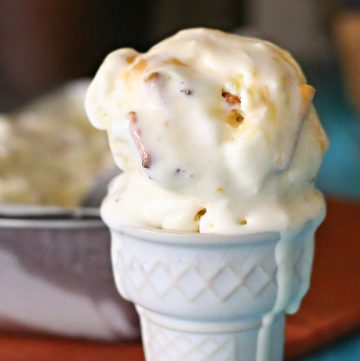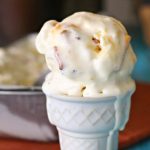 Salted Caramel Pretzel Ice Cream
Ingredients
2 cups heavy whipping cream
1 can 14 ounces sweetened condensed milk
1 tbsp Coffee Syrup Salted Caramel
1/2 cup caramel
1-1/2 tsp coarse sea salt
1-1/2 cups crumbled pretzels
Instructions
Combine whipping cream & sweetened condensed milk in mixer bowl

Beat for 4-6 minutes on medium-high speed (as fast as you can mix without it spattering out of the bowl)

Mixture should look light & creamy

Pour into freezer safe container & drizzle in caramel syrup, add regular caramel, pretzels & sea salt

Take a butter knife & drag through the mixture to swirl throughout

Cover & freeze 8-10 hours, preferably overnight

**This recipe makes approx 4 cups, which fits well into this standard loaf pan.
Looking for more great ice cream flavors?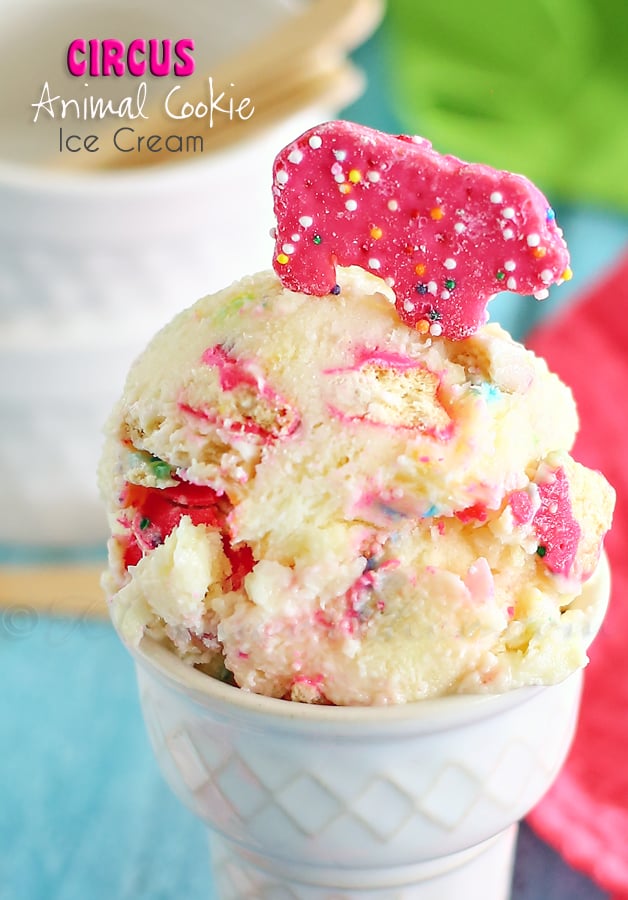 Circus Animal Cookie Ice Cream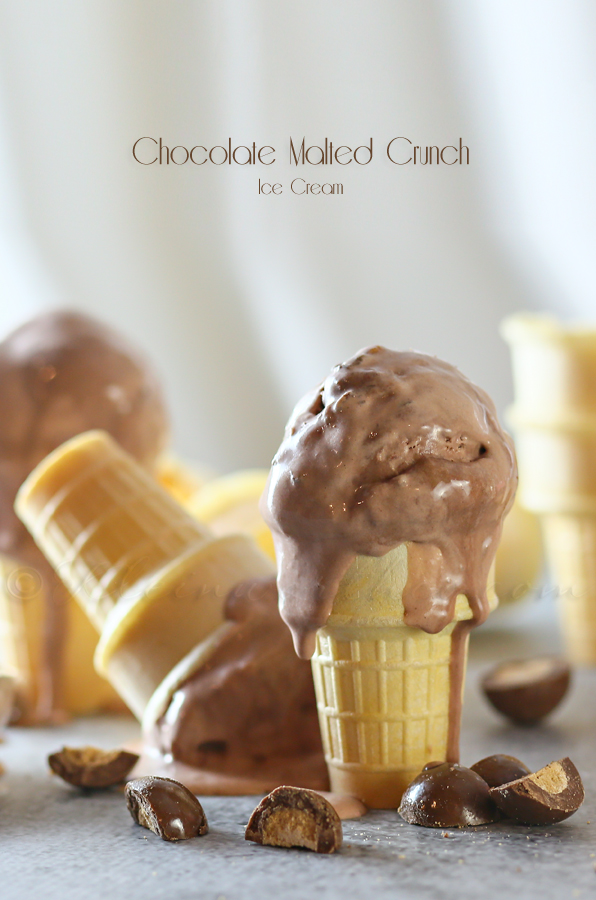 Chocolate Malted Crunch Ice Cream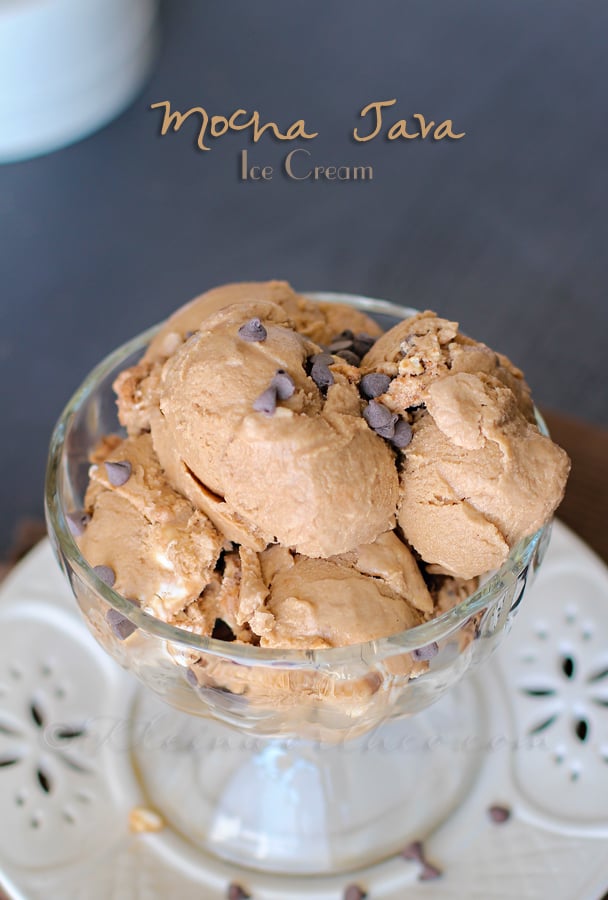 To see where I am linking today- visit HERE