When we first moved here it was the first week of December so we immediately set up for Christmas.  So once Christmas was over I was sitting here pondering how I wanted to decorate our little family room in this cabin once the Christmas decor was packed up for the year.  One thing I knew for sure was that we wanted to keep the wreath of red berries- but it needed to be larger & anchor the fireplace better.  When we got here I just sort of threw it up there on the existing hook to get it out of the way while we unpacked.  It just sort of stayed there after that.  Brainstorming was in overdrive.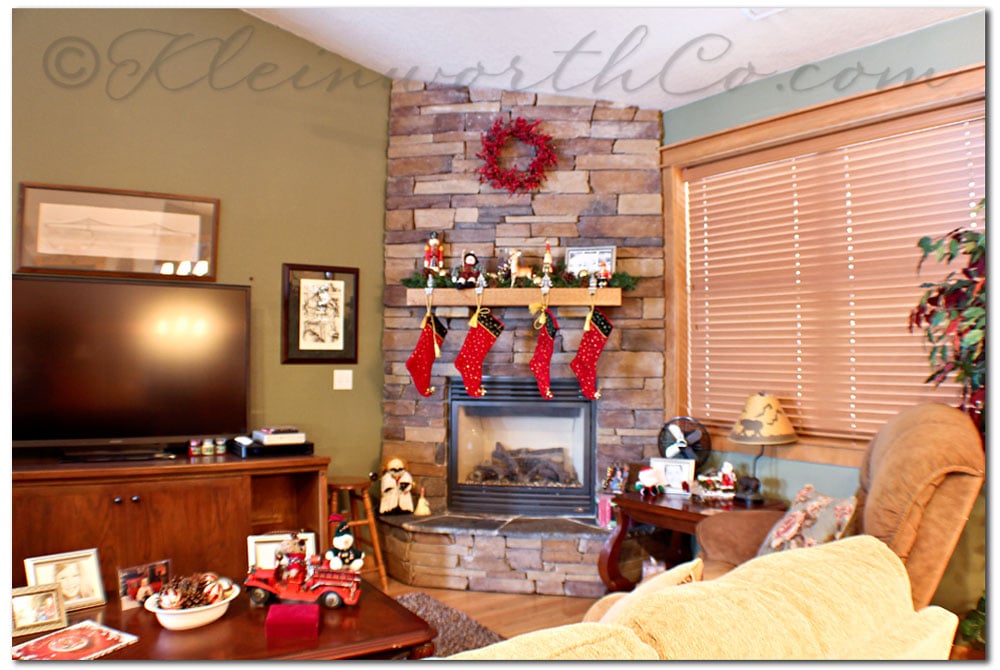 So clean slate- wanting to keep the rustic decor of the cabin carried through.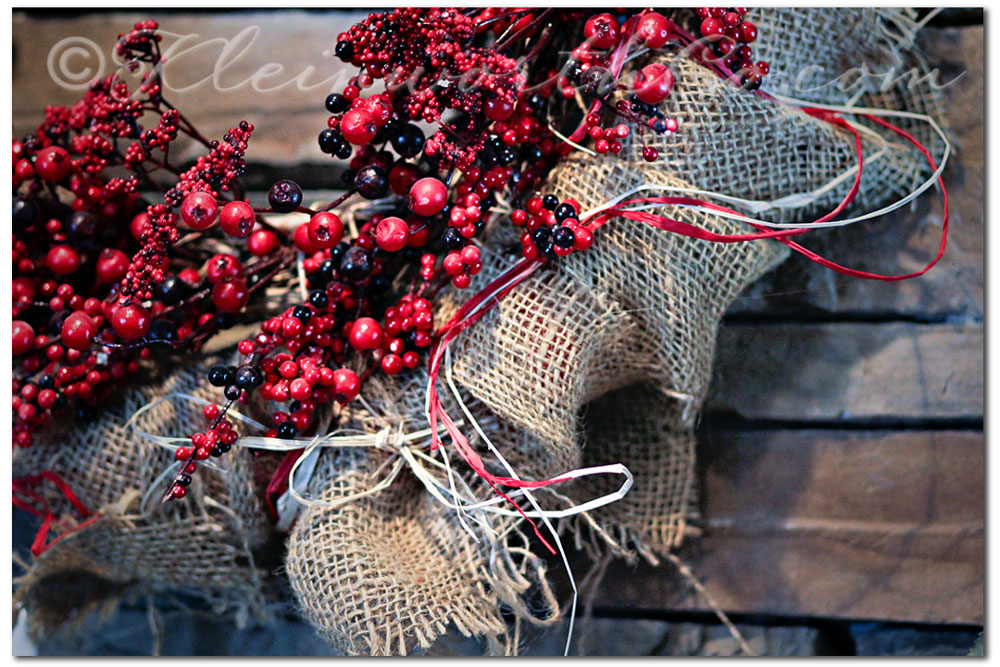 I created another, much larger wreath (like 2 feet+ diameter) & decorated it with burlap.
I anchored the berry wreath inside it with a small bit of raffia to add a bit more texture.
 It was that simple & is a much better size for the space .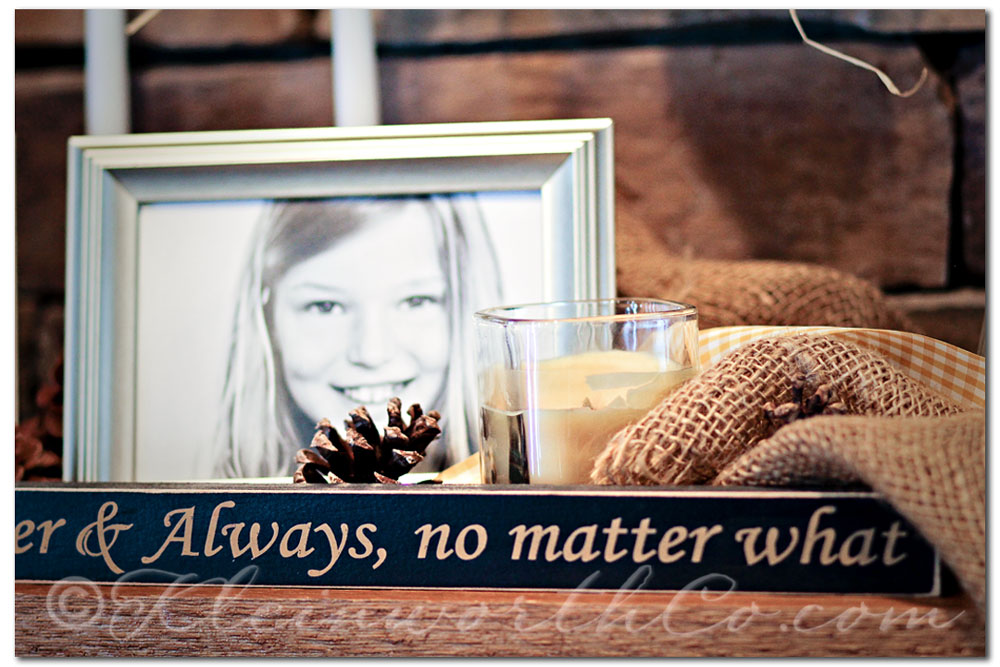 I wanted to keep the burlap texture carried through onto the mantle itself along with pine cones.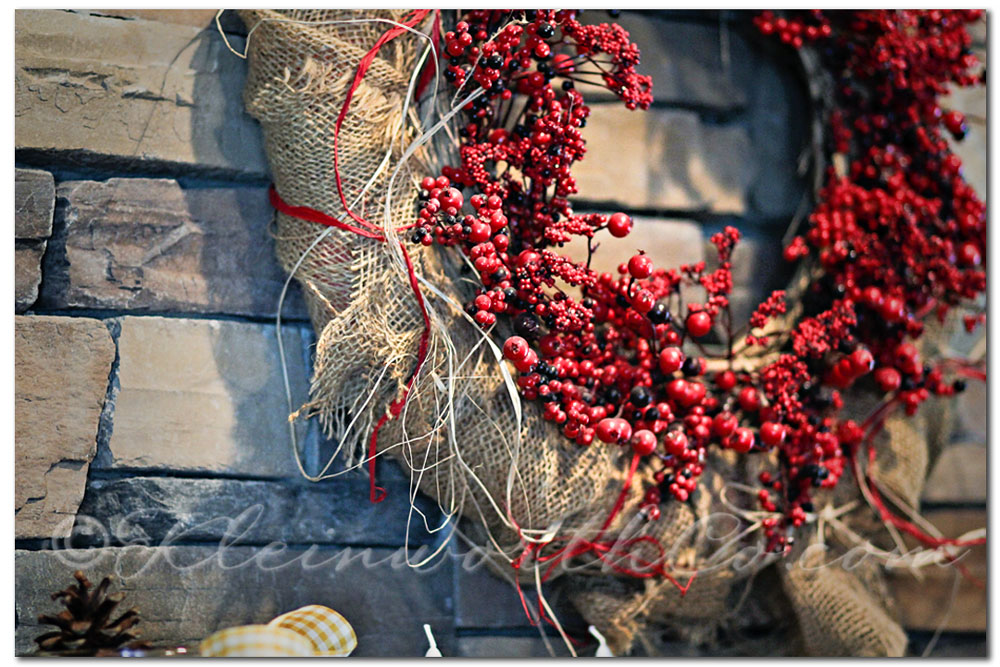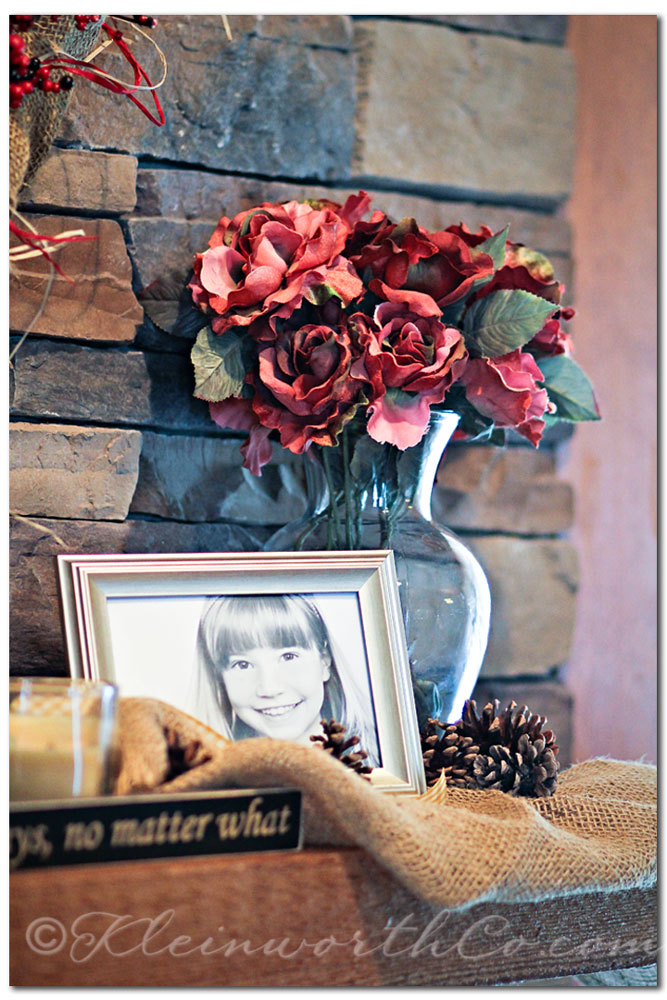 It wouldn't be OUR mantle if it didn't have the pics I did of the kids last summer.
(I really need to update those)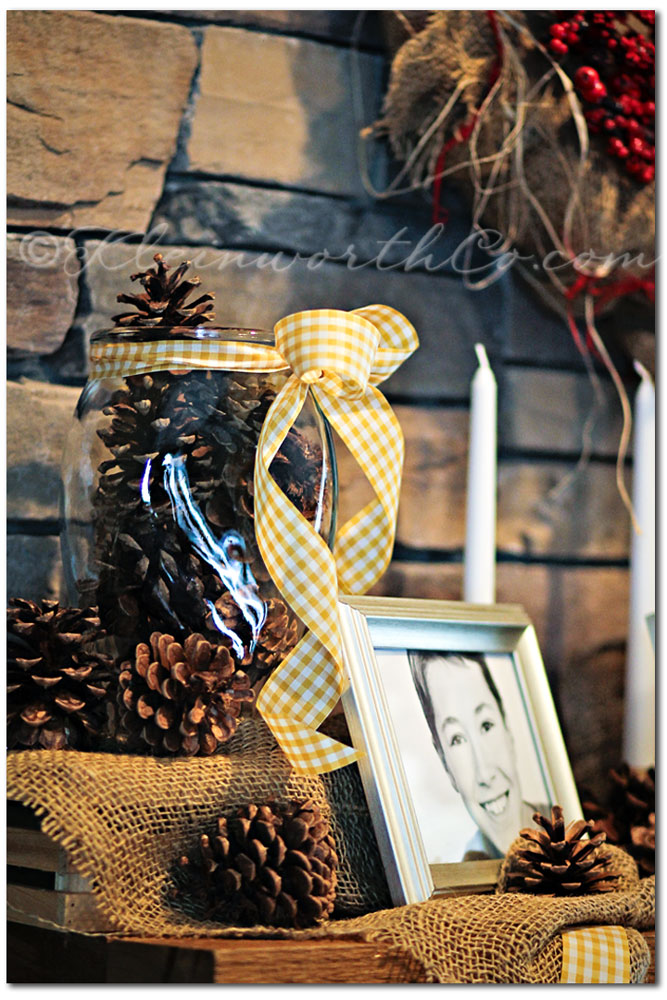 A little ribbon added for more color splash & to mix it up a little.  My vase of the pine cones wasn't as tall as I would have liked so adding a small wood basket underneath was just was it needed.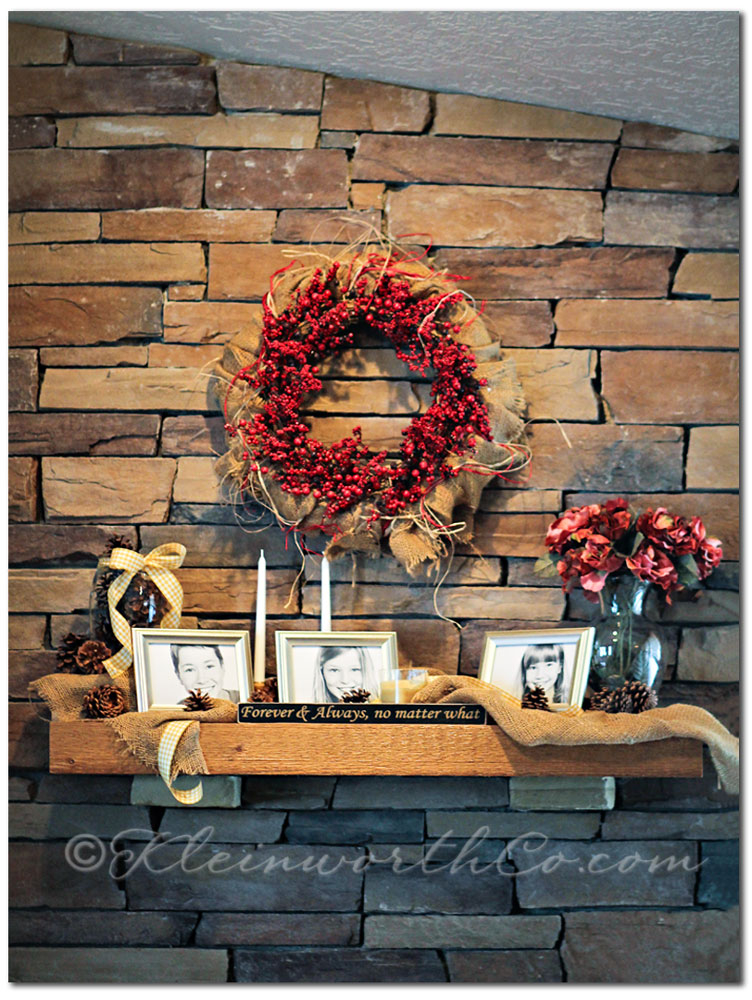 A few candles for added visual interest & some flowers & we are good for now.
Already brainstorming on the next season's decor.
Sarah Halstead | Jenni from the Blog | Project Alicia | Live & Love Outloud | Parenting by Dummies