I have this thing about my lips.  Ever since I can remember I have had to always keep balm of some sort on my lips.  I have a tube, pot or ball of it tucked away in every spot in the house so that I can always have one within arms reach.  I buy them in bulk & I can't get enough.  One thing though is at night- I need something thicker but not quite as heavy as going with straight petroleum jelly because I don't want breakouts.   So I came up with a DIY solution that works quite well for me.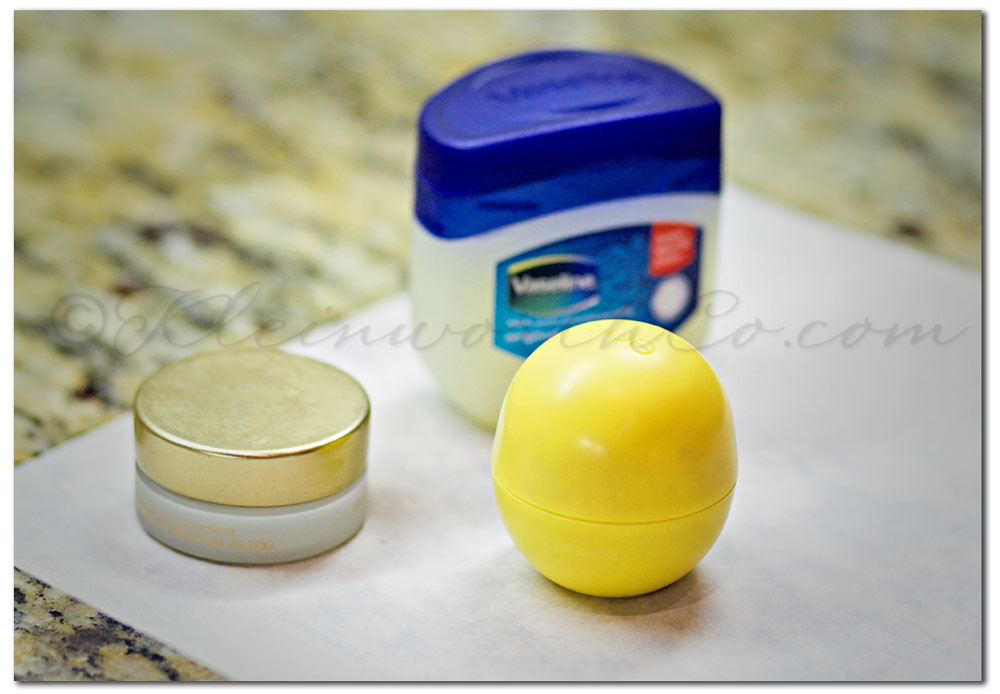 You know how annoying it is when you get down to the bottom of the lip balm & there is so much left but it's stuck in the tube.
I decided to utilize that part when making my DIY lip salve.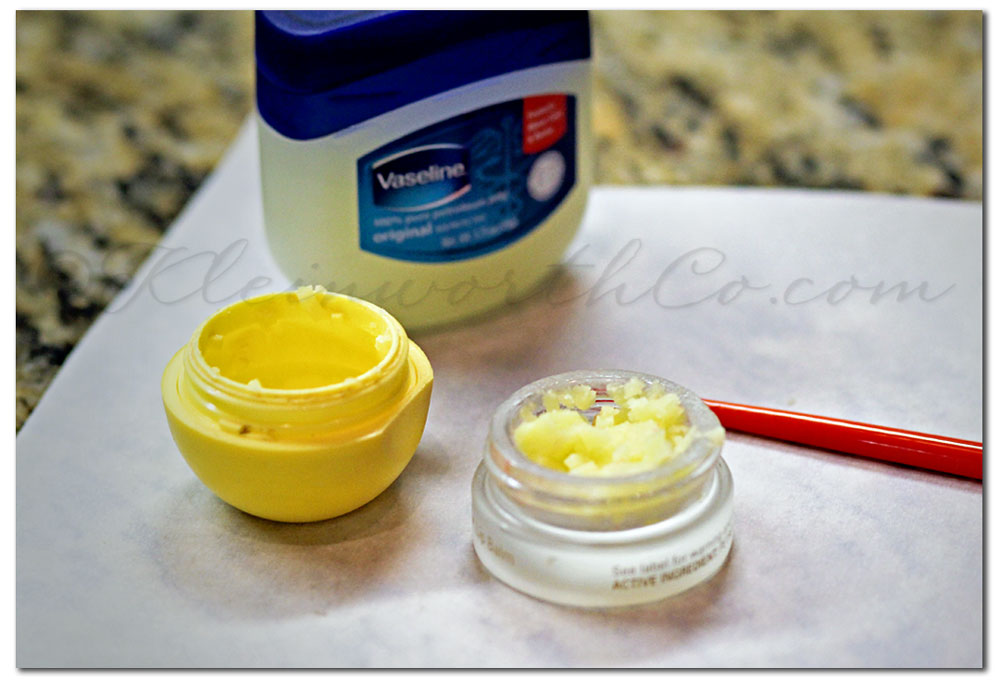 Scrape it out of the tube with a chop stick or other thin device.  In this case these EOS lip balms have a cross bar type plastic that makes it a real pain to get the rest out.  So in this circumstance I snipped the plastic part out with wire cutters (you can use strong scissors too).  Then I put all the unused balm into an empty little pot from some other balm I had purchased a while back that has since been used. I really like the little pot so I just keep using it when I make more. Sample sized pots from other things like face cream (washed or course) work well too.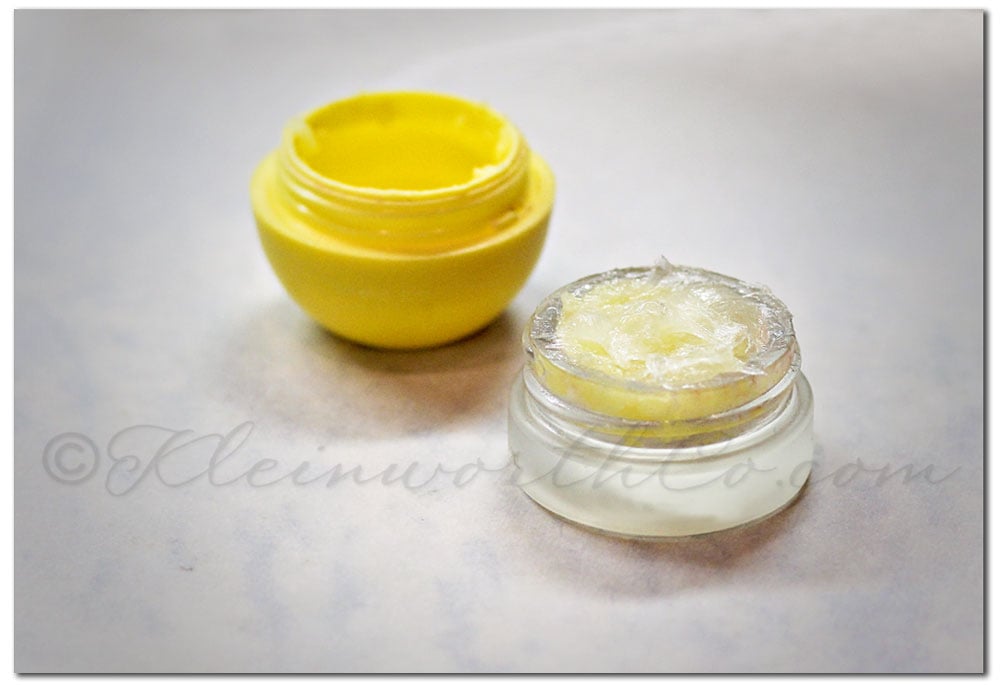 -Then I pack the rest with petroleum jelly so it's filled to the top.
-Microwave for 1-2 minutes & be careful when you remove as it will now be in a liquid state.
-Stir with your chop stick or stir stick until the lip balm & petroleum jelly have combined.
-Carefully put the lid on & put in freezer for about 30-60 minutes for it to firm up.
-Remove & it's ready to use.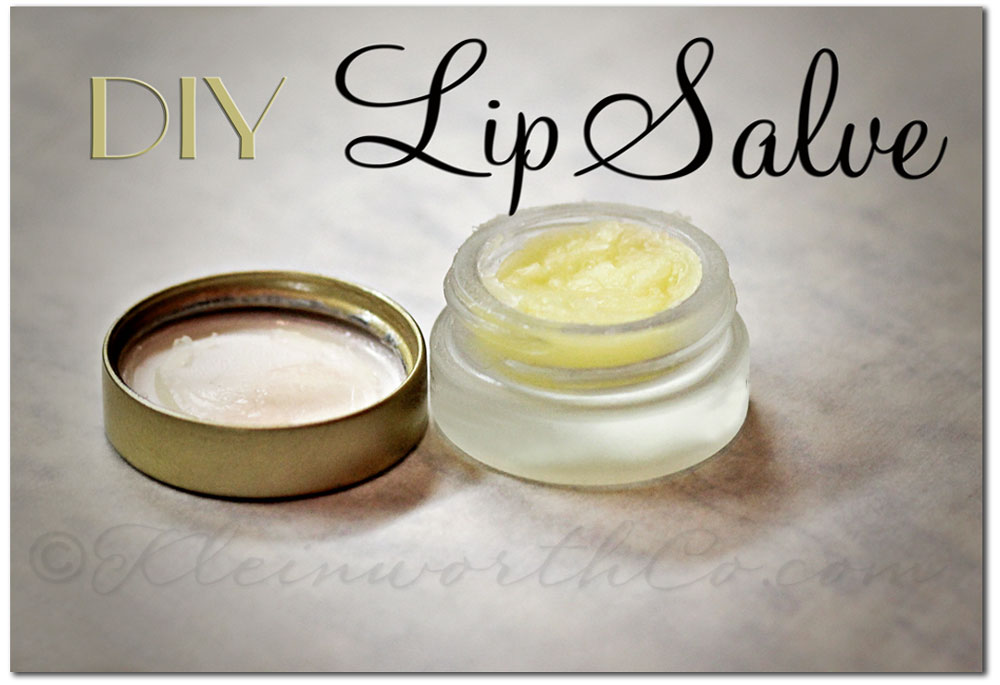 Perfect consistency- just thick enough to last through a whole night's sleep but not too thick to give your complexion woes.