I love a tasty little treat that whips together in moments. This time of year there isn't always time for all the goodies I would love to make. I tend to chose recipes that end up taking more time than I have, which leaves less time for other things. Then I remembered some of the wonderful little treats my mother-in-law used to make. Every Christmas we could go to her house & she would have all these goodies sitting out that I couldn't get enough of. I would ask her for the recipes of all of them. You know what she said to me EVERY TIME? "Oh Gina! It's so easy – you don't need a recipe" was how each & every food conversation started. She was the queen at whipping up wonderful treats that tasted so good. I would park myself on a bar stool & munch all afternoon until my stomach hurt. So since it's that time of year – I decided to take a couple ideas from her book of secrets. I put my own twist on them for you all here today to bring you these Reese's Coco Clusters.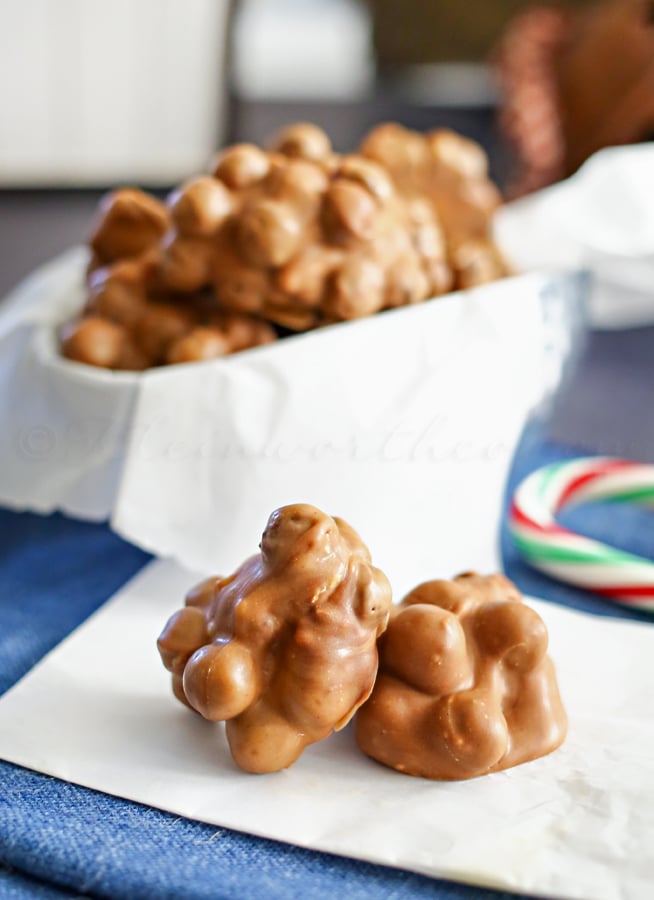 It literally takes longer to cool these than it does to make them. They keep well too. The hubs grandmother sends us similar treats each year all the way from Northern Nevada. They still taste great when they arrive. They never last long past the first day- the kids knock them out quick.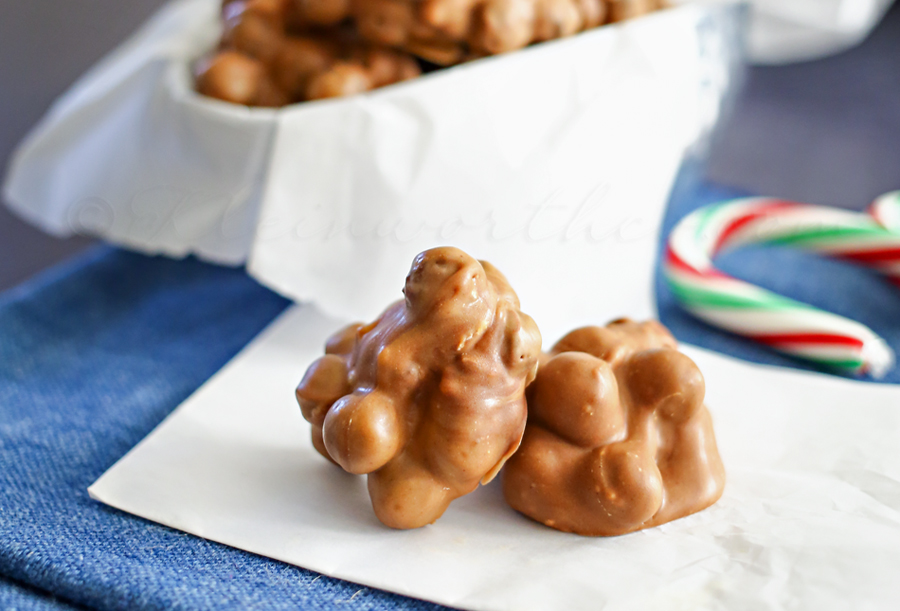 Chocolate & Peanut Butter – really!! SO YUMMY!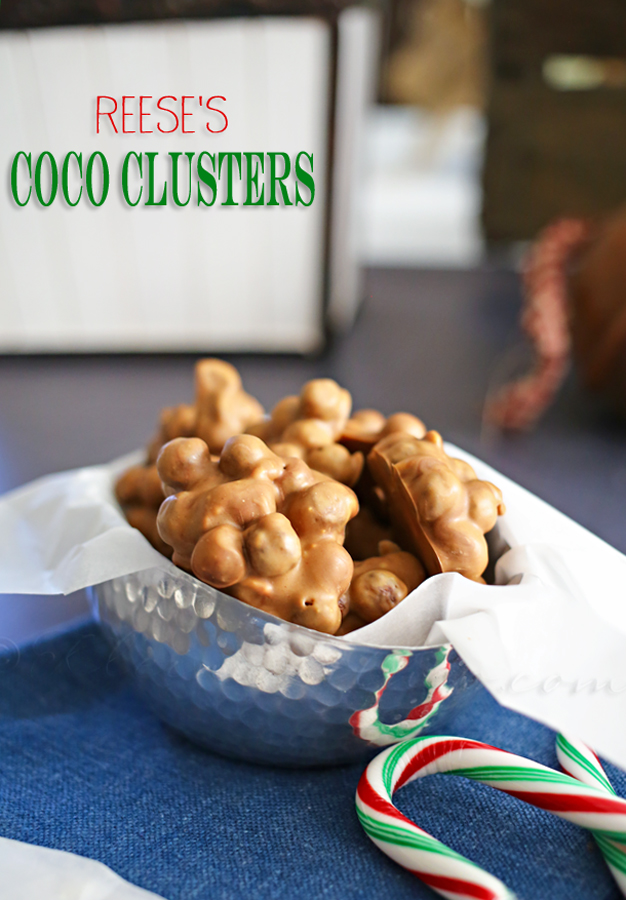 Reese's Coco Clusters
Ingredients
1 cups peanut butter chips
1 tbsp shortening
1-1/4 cup Coco Puffs Cereal
8 ounce bag Reese's Peanut Butter Cups Minis - chopped in half
Instructions
Prepare your peanut butter cups & place in medium size bowl

Add your cereal to chopped peanut butter cups- set aside.

Combine peanut butter chips & shortening in glass bowl

Heat over a double boiler on medium, stirring frequently until completely melted

Pour over your cereal & peanut butter cups - stir to coat evenly

Scoop tablespoon size drops out & place on parchment lined baking sheet

Refrigerate to firm up at least 1 hour before serving.

Store in airtight container at room temperature.
Want more chocolate & peanut butter ideas?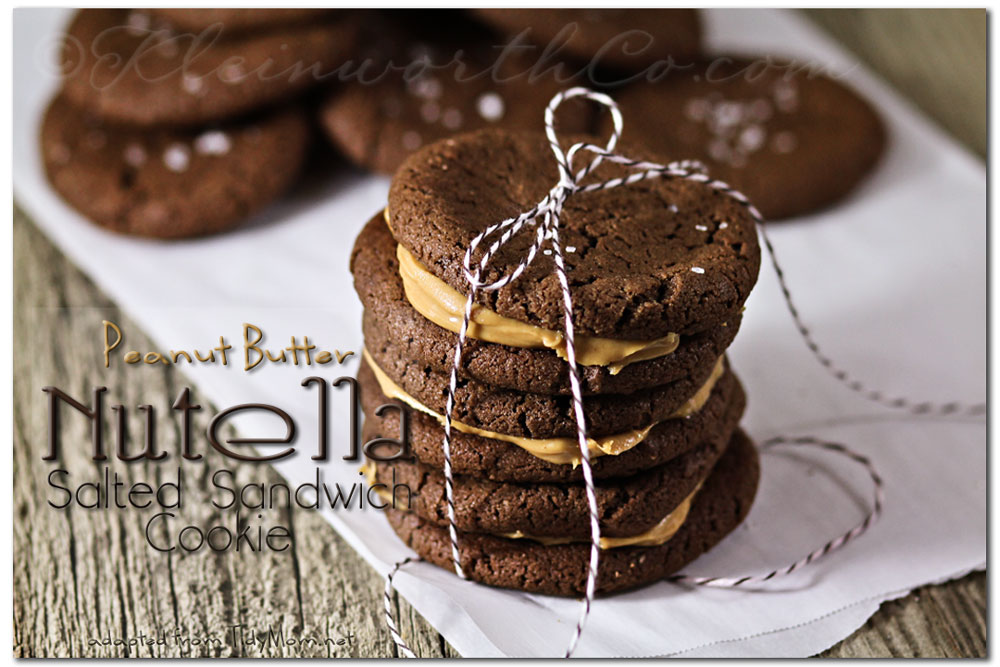 Peanut Butter Nutella Salted Sandwich Cookies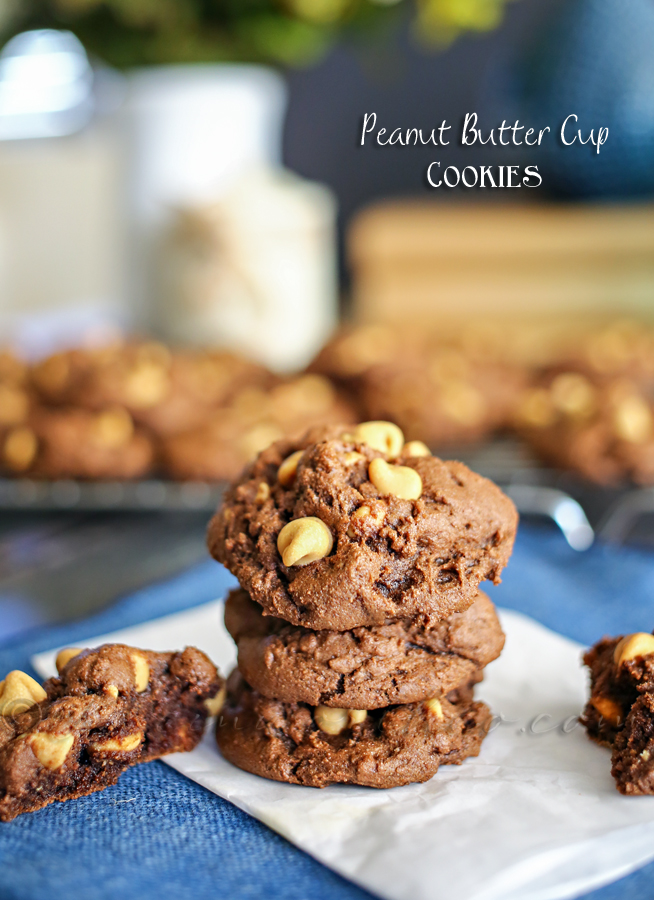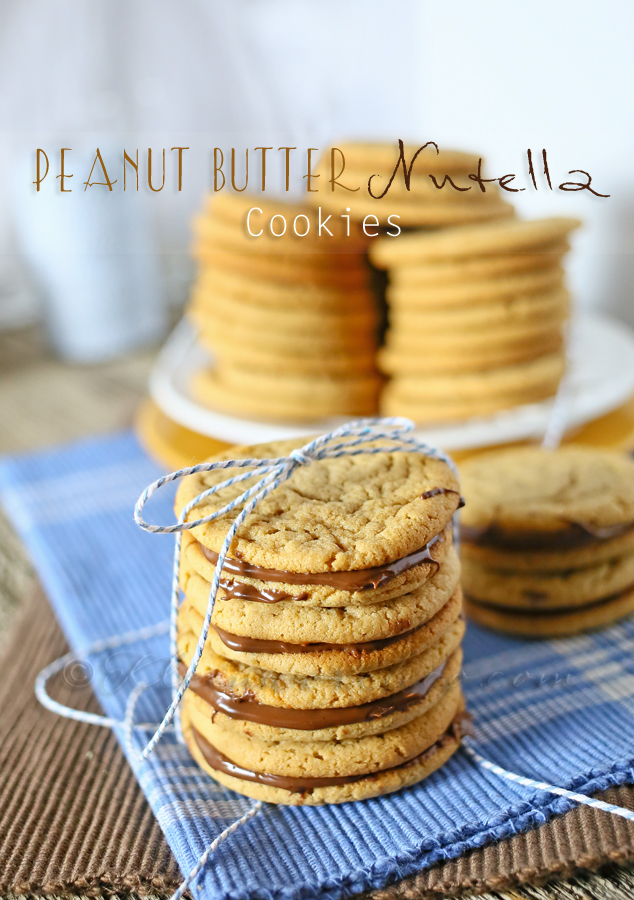 To see where I am linking today- visit HERE