Happy December all!!! I'm in gift making mode around here. We had a great holiday weekend. When the hubs is home that doesn't mean down time. We are usually busy working on projects for the house or he's helping me work. I have been SO BUSY with my one client & helping her get all her images ready for her store's relaunch – I'm working round the clock these days to keep up. I'm also employing the help of everyone in the house so I can keep it together. So since time is tight – I came up with this SIMPLE & tasty little gift of Candy Cane Vodka you can put together quick.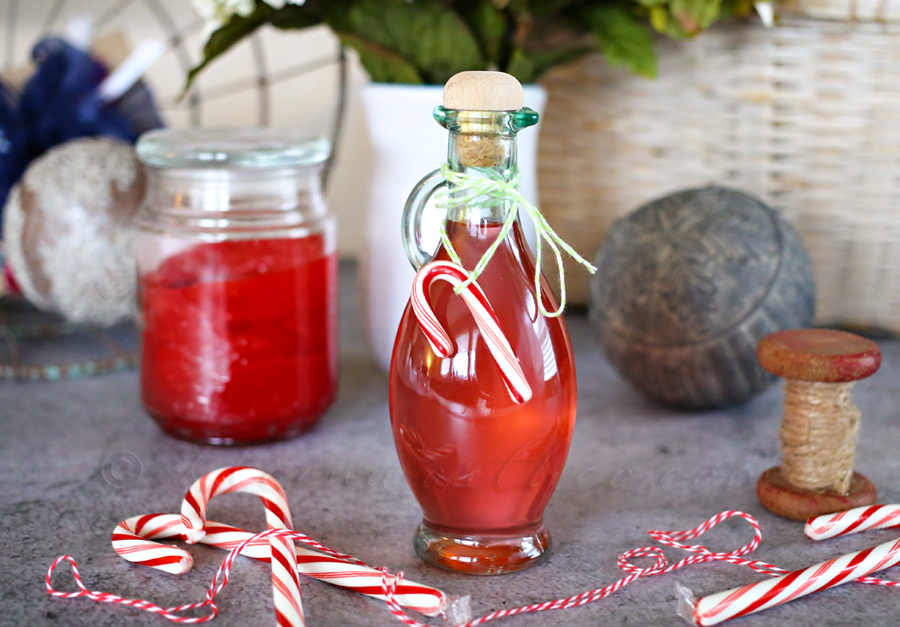 With just 2 simple ingredients & some adorable bottles – it makes the cutest gift.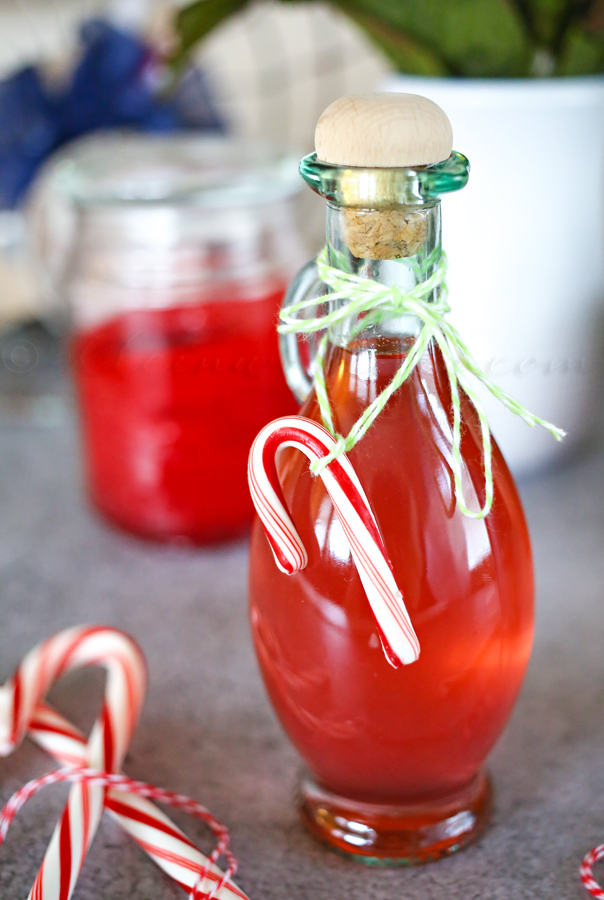 Just pour it in, add your candy canes & store away for a short time. Then it's ready for giving! (or enjoying for yourself)
I think homemade liquors are great as gifts. It's more special than just picking up something at the corner store & tastes better too.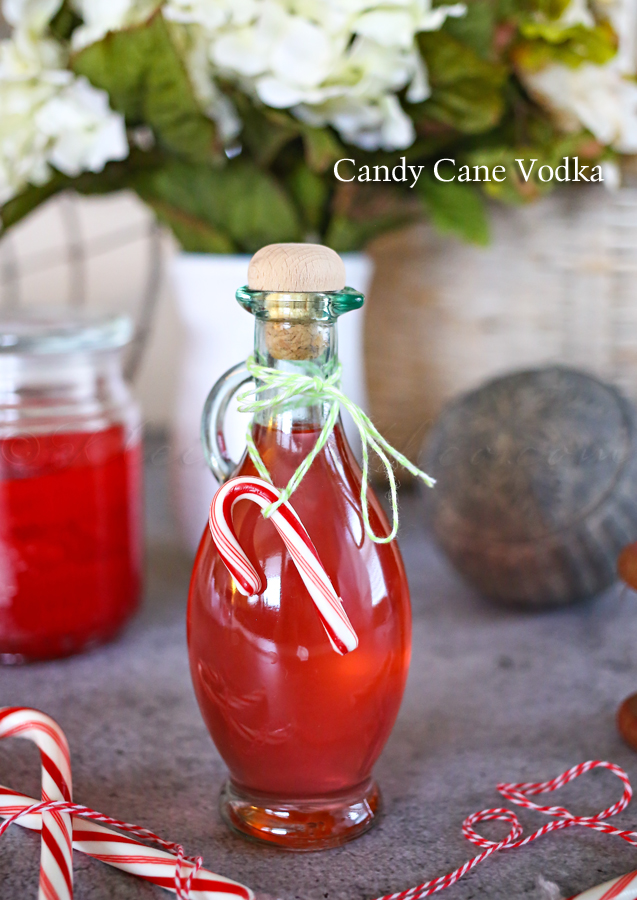 Candy Cane Vodka
Ingredients
8-10 ounces vodka
1-2 full size candy canes
Instructions
Pour vodka into a mason jar

Add candy canes

Close lid & let sit about 1 week for the candy canes to completely dissolve.

Give it a good shake prior to use

Transfer to gift bottles if desired.
Want more homemade liquors?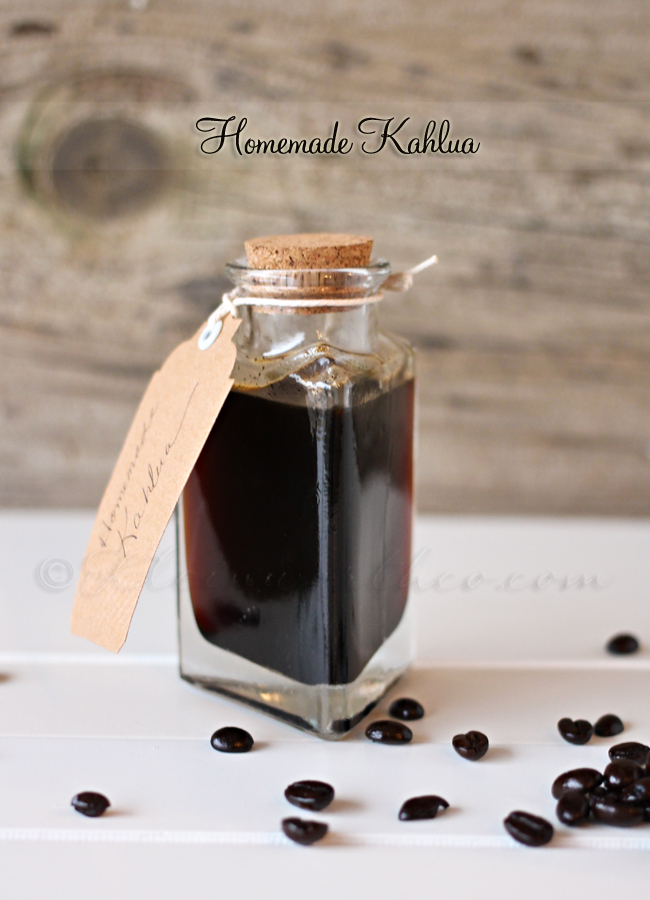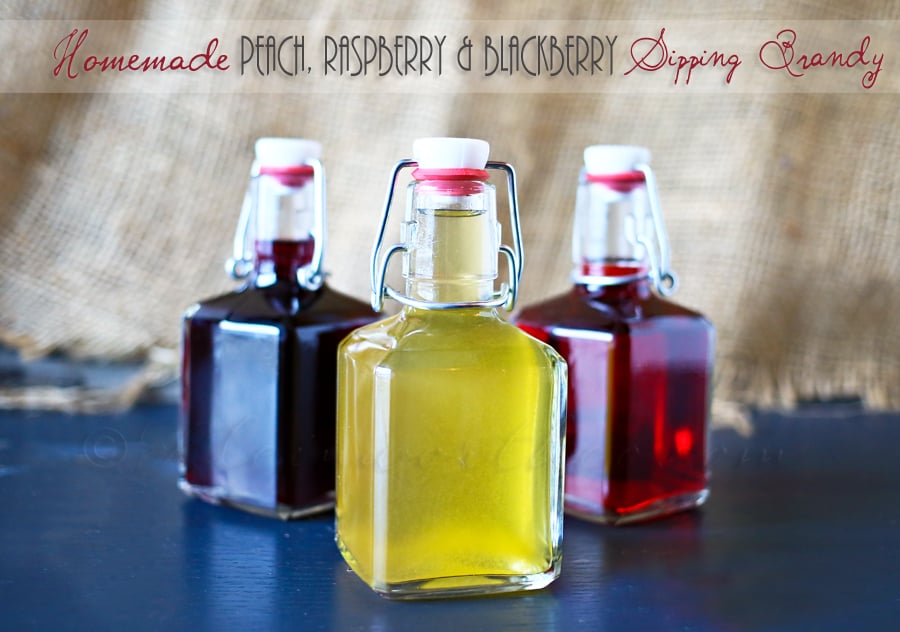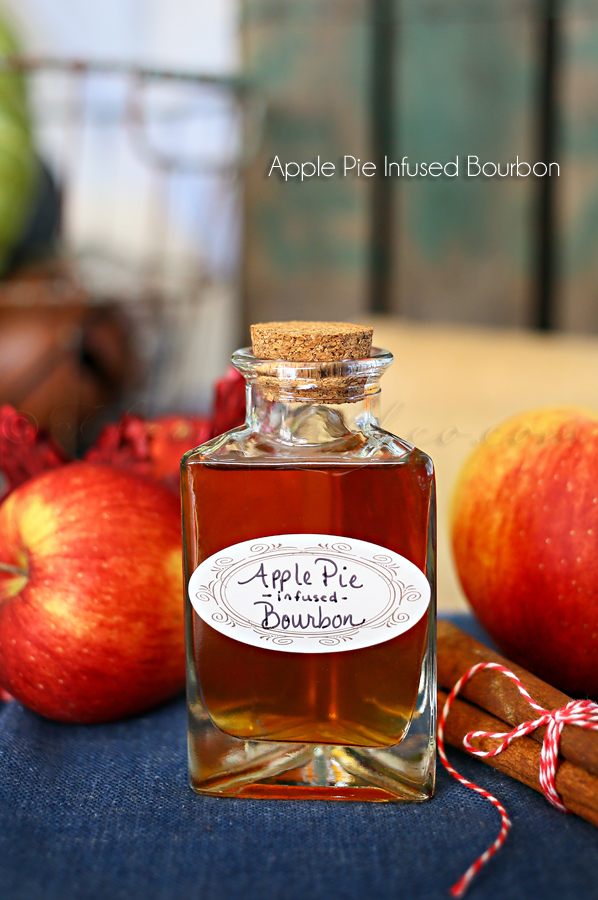 To see where I am linking today- visit HERE