This project post is a part of a paid marketing campaign with Snap. Although this post is sponsored the project idea and all opinions expressed are my own.
I have mentioned to you all before that I am slowly working on making some adjustments around here to revamp my office space. After downsizing from our last place when we made this relocation- I have not been as organized as I would like or have been in the past. It's driving me nutty. So I have been doing little things here & there to prepare for my re-vamped office/studio space we are working on. I will have a much larger space & the availability to give everything it's own home. One thing that is a must for me is ways to keep my reminders where I can see them – but without cluttering up my desk. I currently have a couple different wall organizers that I would be lost with out. But I find that sometimes I need something a bit more decorative for things like pictures. Now that I will have my own space again – instead of just a corner of a room, I will be able to put pretty things out & still have wall space for the functional stuff too. I'm excited about this because I really have only had the room for only what absolutely needed to be out. Now I can have things that make my space mentally peaceful & happy too. So I decided to create this new Office Organizer Board that will give a nice pop of color on the wall (in one of my favorite colors) & give me a space to display photos in a more unique way.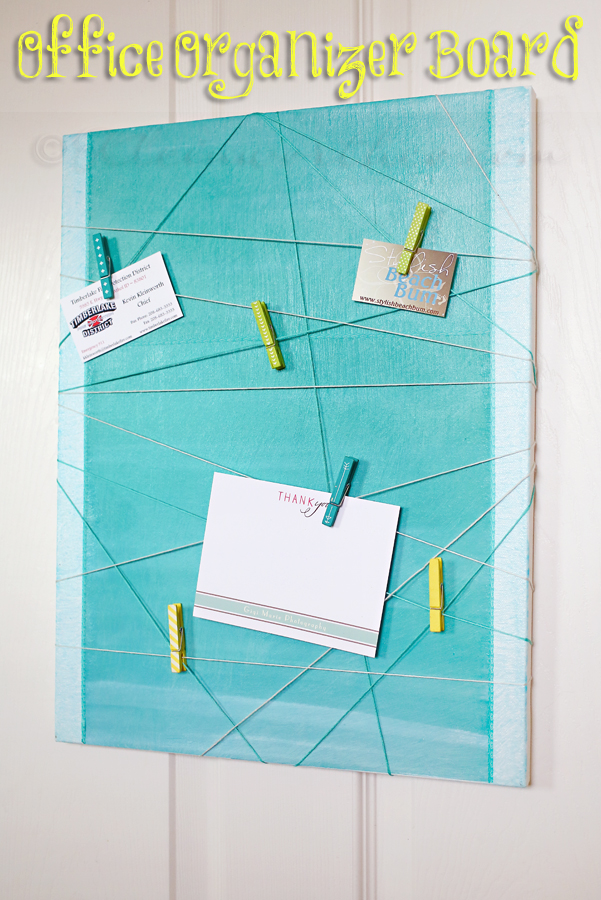 I can't wait to hang this in my new space!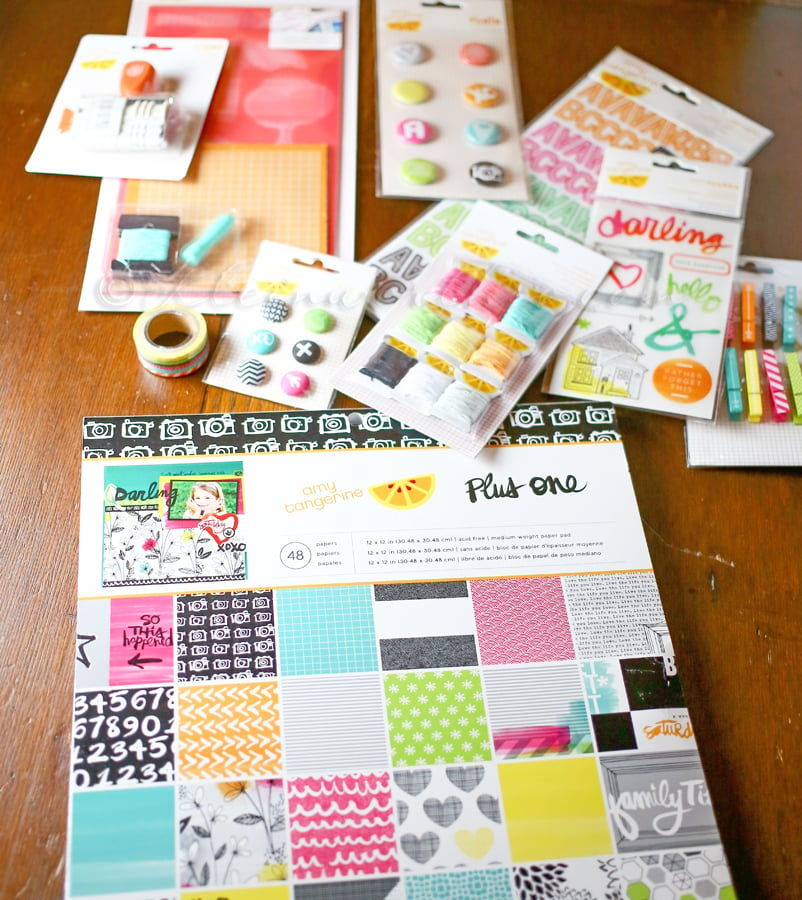 I started with this Amy Tangerine Plus One paper craft collection.
Bundles include: a basic kit, an embroidery kit, an embellishment kit and a stamping kit.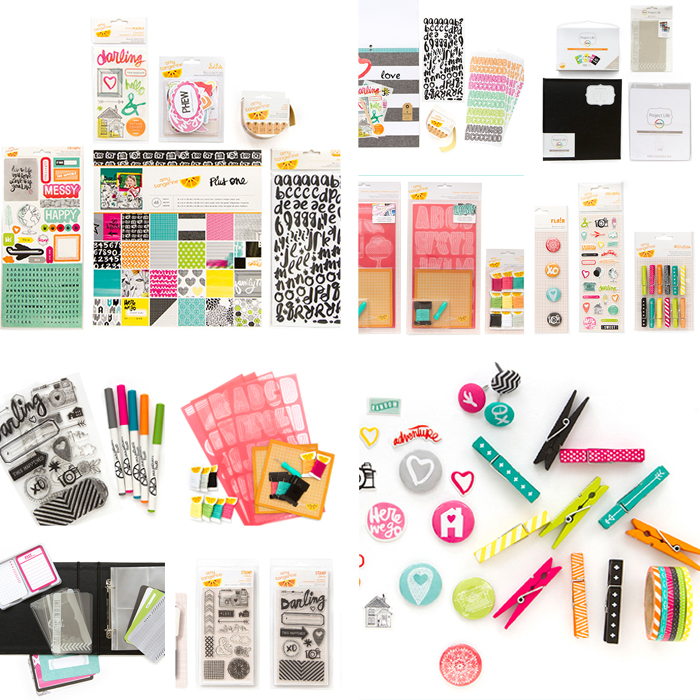 The (currently sold out) Plus One Project Life Mini Kit will also be available at a discounted rate.
The collection will be available in five discounted bundles starting at just under $20 – It will be available for sale on HSN, March 24.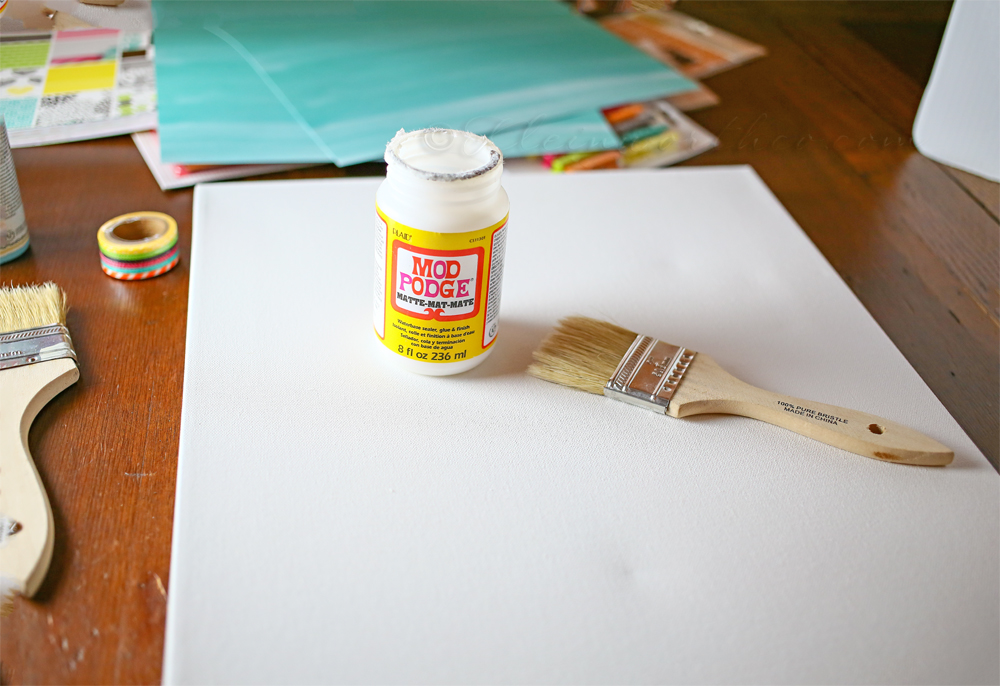 To make – I started with 1 canvas & some Mod Podge.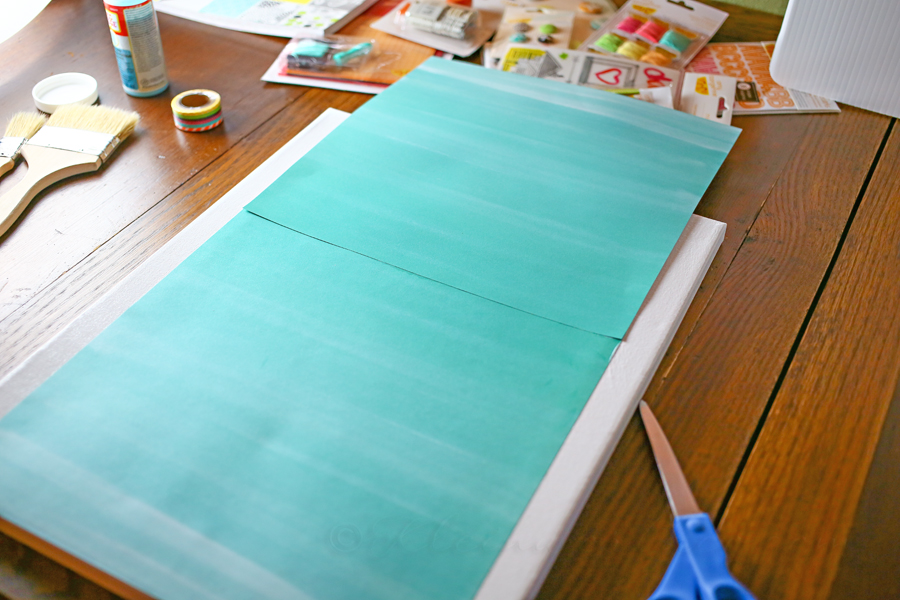 I coated the entire canvas with the Mod Podge, then I adhered my 2 matching scrapbook papers to the canvas. Then I trimmed the excess.
There are 2 of each print in the bundle of scrapbook paper in this set. There are also several coordinating patterns in various themes. While there were several in the turquoise shade- I chose this one because it reminded me of watercolor. I originally had this project in mind using paint – so having what already looked like what I had in mind just helped me put the project together that much faster.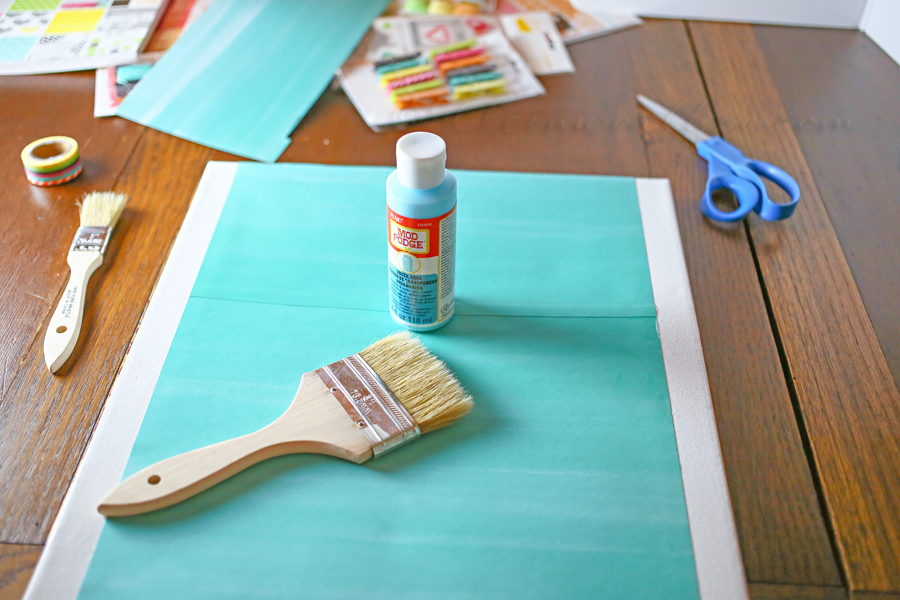 Next I added some Mod Podge Sheer Color in blue over the top to seal down everything. I made sure to add extra to the white edges & then I added a little more to the whole thing & used a dry brush to give more texture to the finish to keep it looking like the color was painted on.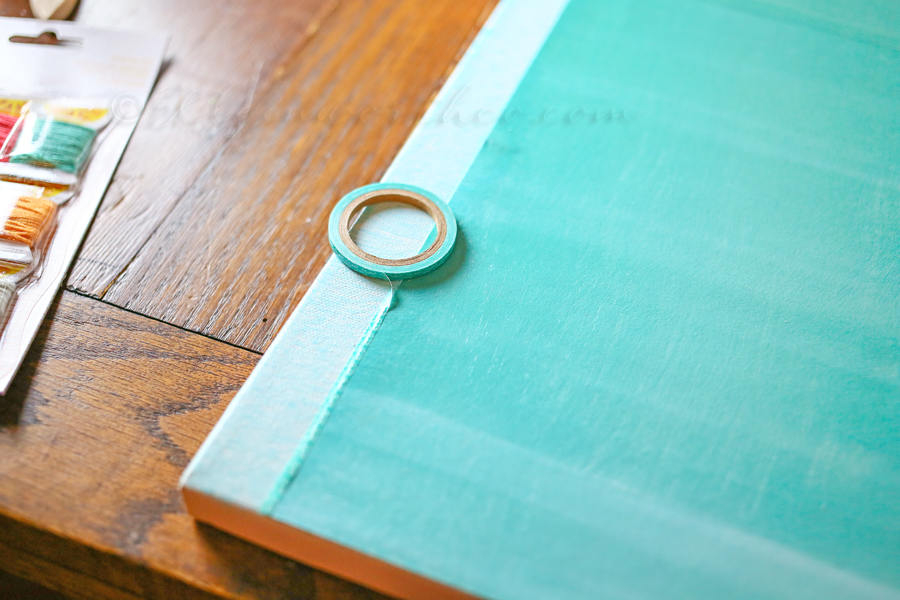 Once dry- I added this thin matching tape over the edges & over that part where the papers overlapped.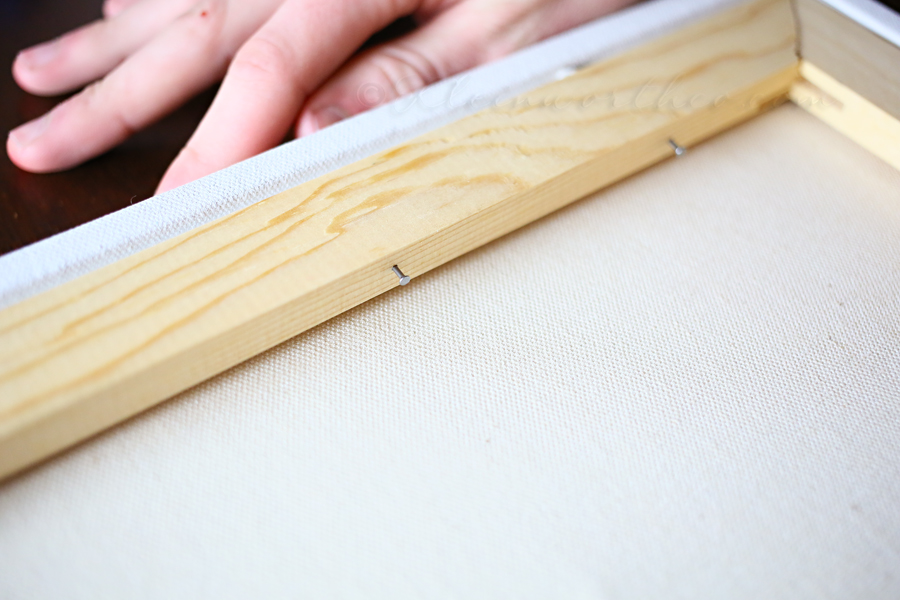 On the back side of the canvas I added finishing nails for my anchor points – 3 on each of the 4 sides.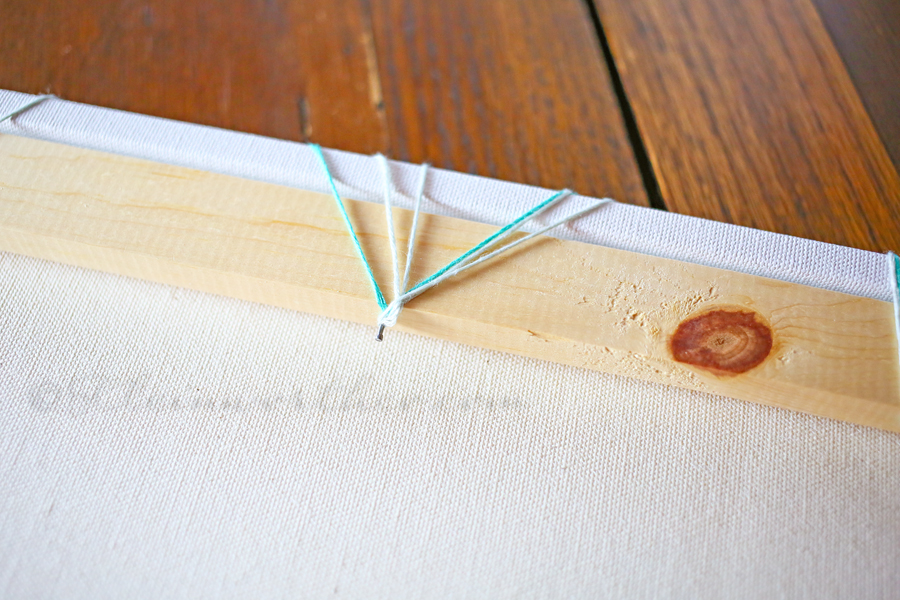 Then I took the embroidery floss, tied the end to one nail & then just started stringing from one end to the other in a random pattern – using the nails to anchor & then weave to the next point. I used a coordinating turquoise color & then a silver accent color for this. Once both colors were wrapped to my satisfaction- I tied them tightly, trimmed the excess & my board was now ready to be used.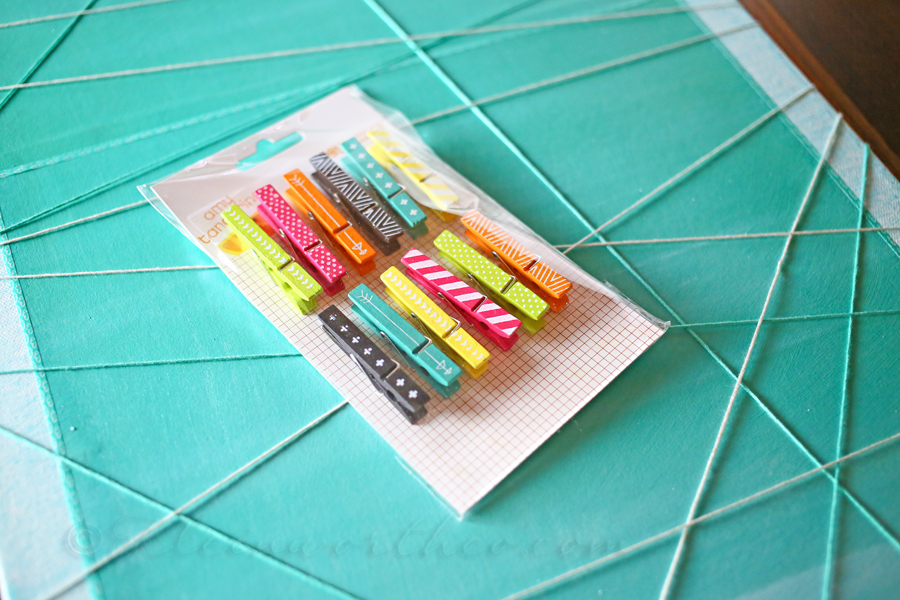 I picked the coordinating clothespins & then some cute pops of yellow & chartreuse to give more visual interest.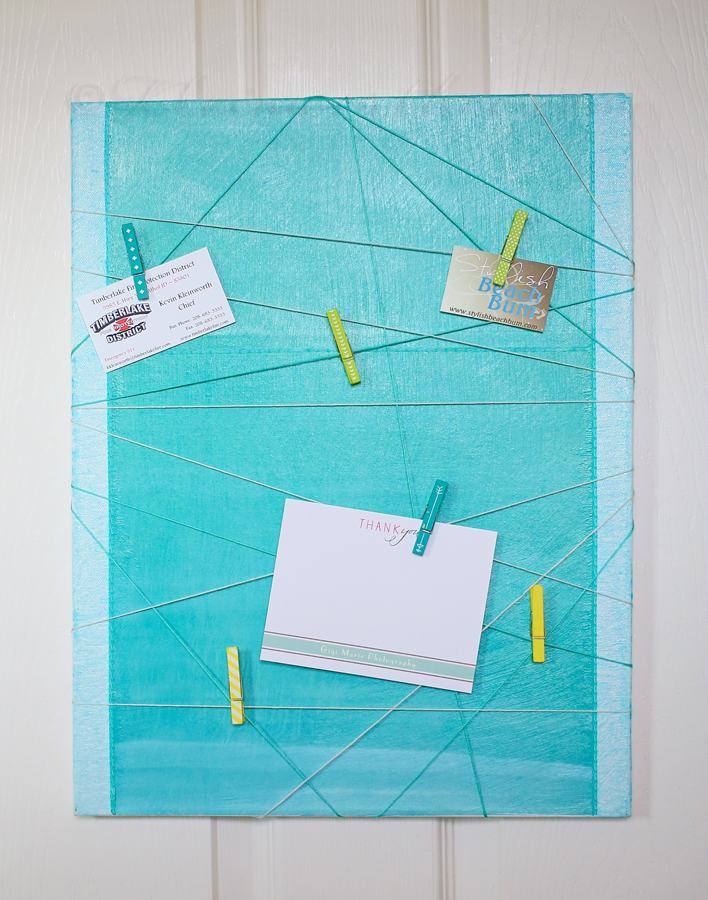 There you go – ready for photos or anything else I want to display.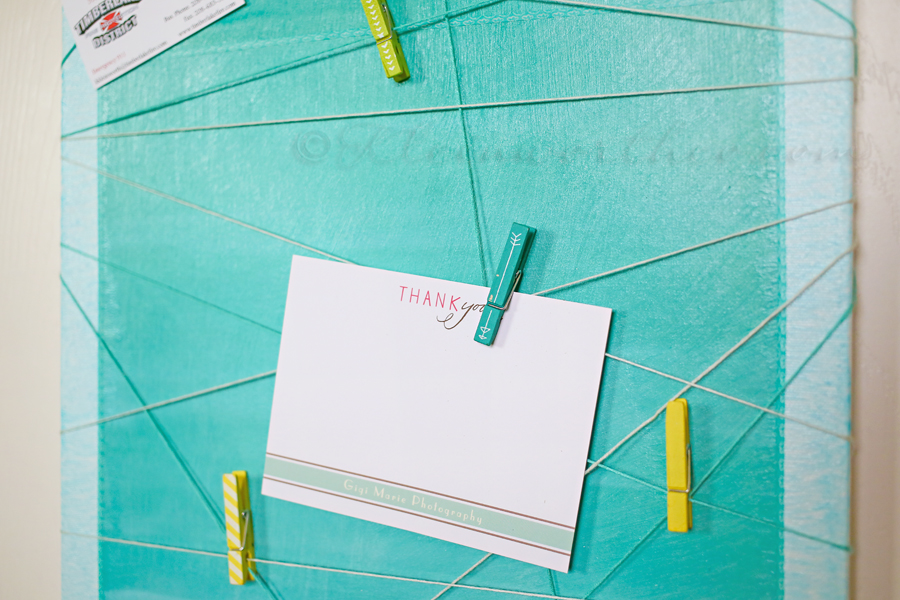 Love this project. I may make more on even larger canvas for each of the kid's rooms.
The Plus One collection was the top selling signature line released in winter 2014. It is sold out in most stores and online.
Head over & pick your's up while it's available.
What would you create with yours??
To see where I am linking today- visit HERE