I hope you haven't had enough St. Patty's Day ideas!!! I have a few more to share with you all – including these Mint Irish Cream Bars. The hubs had found these little mint cups (like a Reese's mini – but with dark chocolate & filled with mint instead of peanut butter) & had been snacking on them here & there. I had been telling him I wanted to use them in a recipe & to keep his paws off them. Well after about a week he finally told me that if I didn't do something with them soon- there wouldn't be any left. I knew he wasn't kidding – they would be gone! So I decided to use some of the Honey Irish Cream & the mint cups & make these bars. They were a huge hit.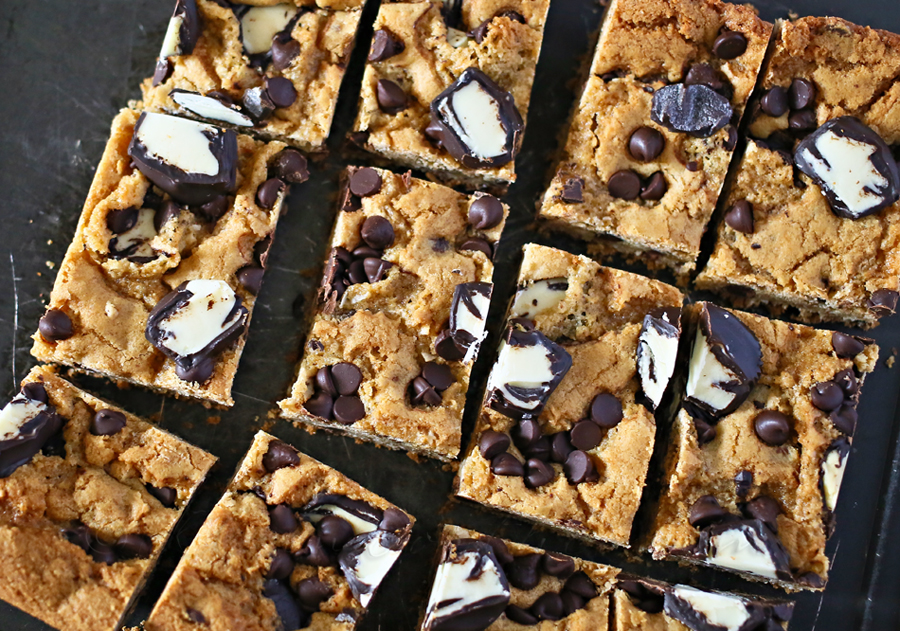 These are great by themselves or with a little scoop of ice cream with it.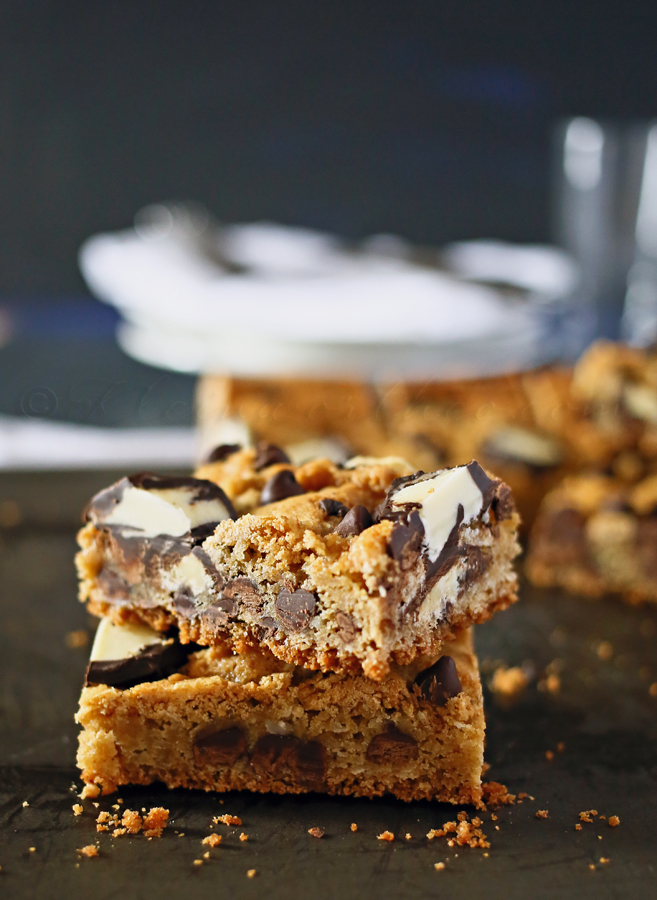 Again- like with the Mint Brownies I shared earlier this week- the alcohol bakes out – so everyone can enjoy.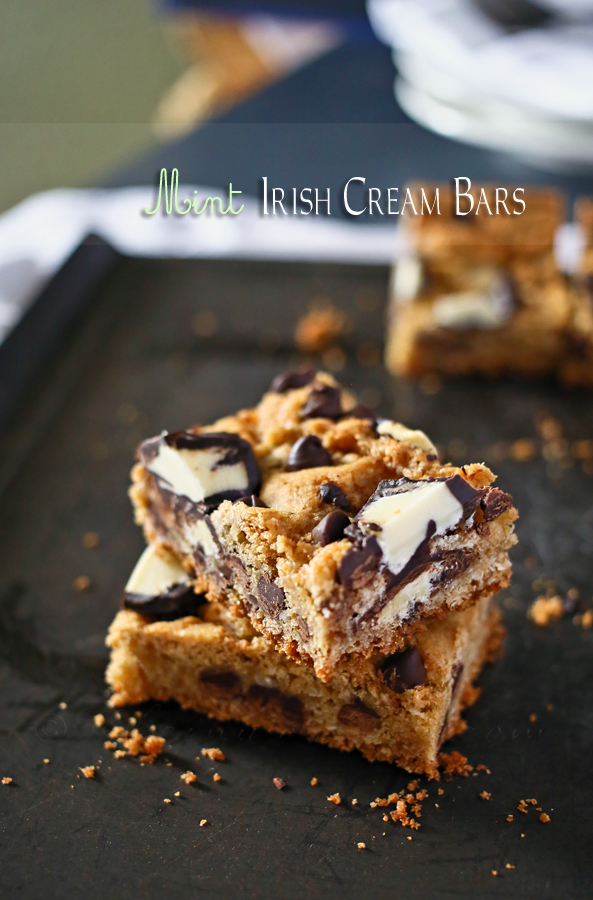 Mint Irish Cream Bars
Ingredients
2/3 cup butter
1 cup brown sugar
1 cup granulated sugar
2 eggs
3 tsp Honey Irish Cream
2 cups all-purpose flour
2-1/2 tsp baking powder
1/2 tsp salt
1/4 cup sweetened coconut
1-1/2 cup semi-sweet chocolate chips
1 cup dark chocolate mint cups- chopped
Instructions
Preheat oven to 350. Spray 9x13 glass dish with cooking spray

In mixer - combine butter, sugars, eggs & Honey Irish Cream. Beat on low until combined.

In a separate bowl- combine flour, baking powder, salt, coconut & half of the chocolate chips

Slowly beat into sugar mixture until combined. Scrape down bowl & beat again.

Transfer to prepared baking dish & smooth out. I sprayed my hands with cooking spray & used my fingers to smooth out to a nice even layer.

Sprinkle 1/2 the chopped mint cups & remaining chocolate chips over top making sure they are evenly disbursed.

Bake 30-40 minutes

Remove & immediately sprinkle remaining mint cups over the top & allow to melt in.

Cool in pan on wire rack before cutting.
Want More Bars?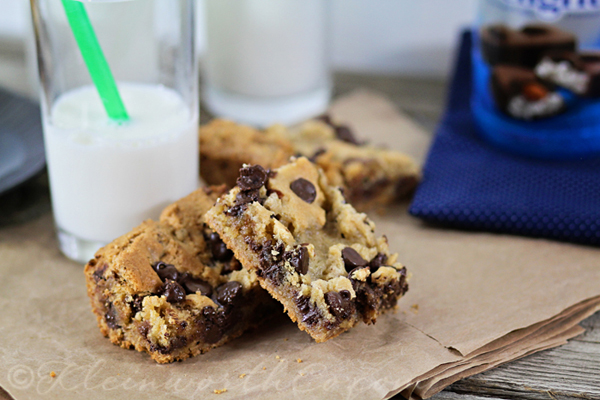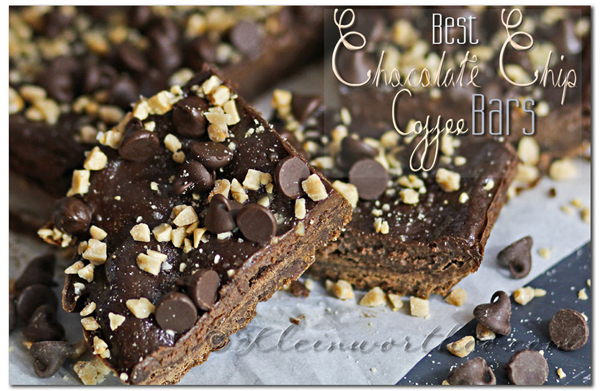 Best Chocolate Chip Coffee Bars
To see where I am linking today- visit HERE



[include id="1″ title="Footer Ad"]