Need an easy no bake dessert to wow your crowd? This homemade Mint Chocolate Chip Ice Cream is so easy & beyond delicious! Perfect for mint chocolate lovers everywhere!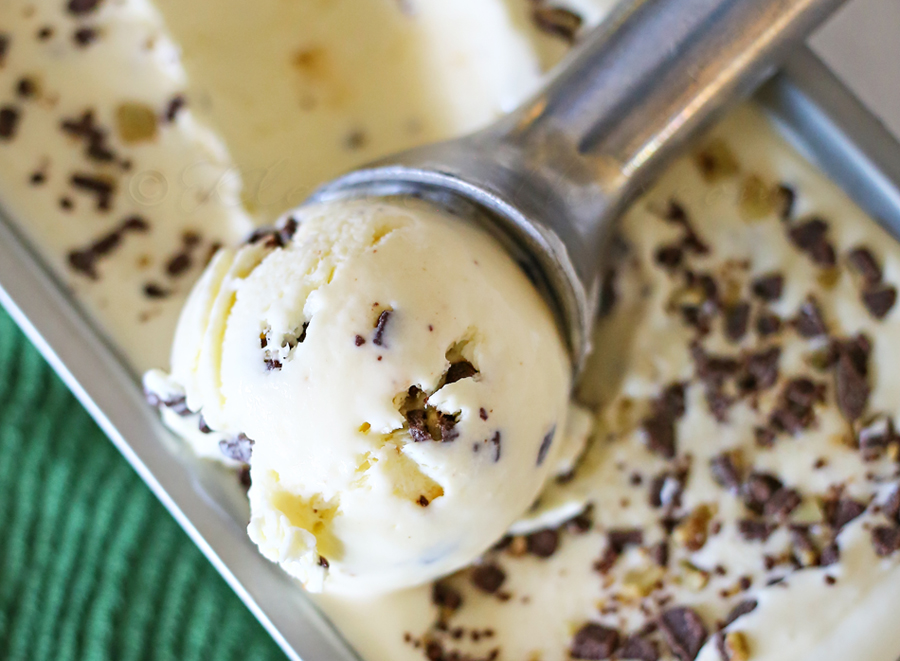 I know we are nearing the end of frozen treat season. At least here in North Idaho anyway. By the end of the month our highs typically don't even reach 80 degrees anymore. It's sort of sad because I have to stop sharing all these delicious frozen desserts with you all. But at the same time I'm excited because I have SO MANY fall recipes headed your way. But before we get to that- you have to make this Mint Chocolate Chip Ice Cream.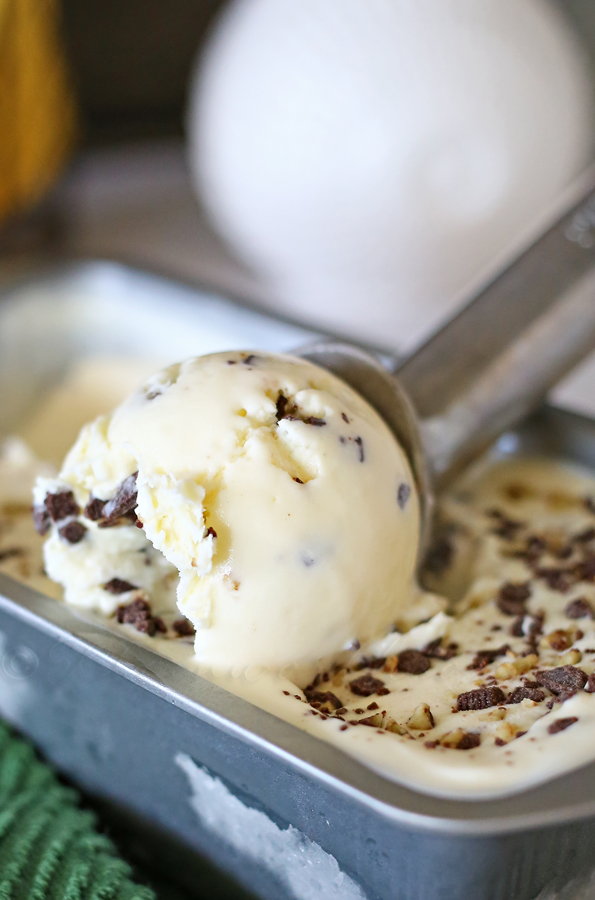 I really can't get enough of a good mint & chocolate combo. It's positively scrumptious. I know I'm not the only one- I'm sure there are some of you already printing this recipe so you can make some right away. You definitely should be – because it's sooooo tasty.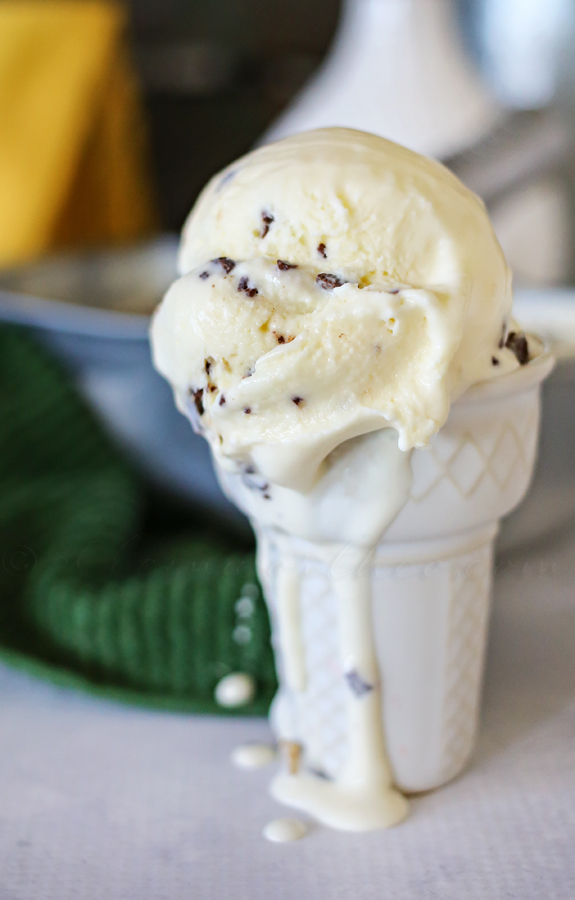 This is one of those recipes that the hubs put on special request for his birthday this past week. I typically get cheesecake or peanut butter requests from him. But this time he was all about the mint chocolate chip. I can't blame him & I was so happy to oblige. I love an excuse to whip some of this up.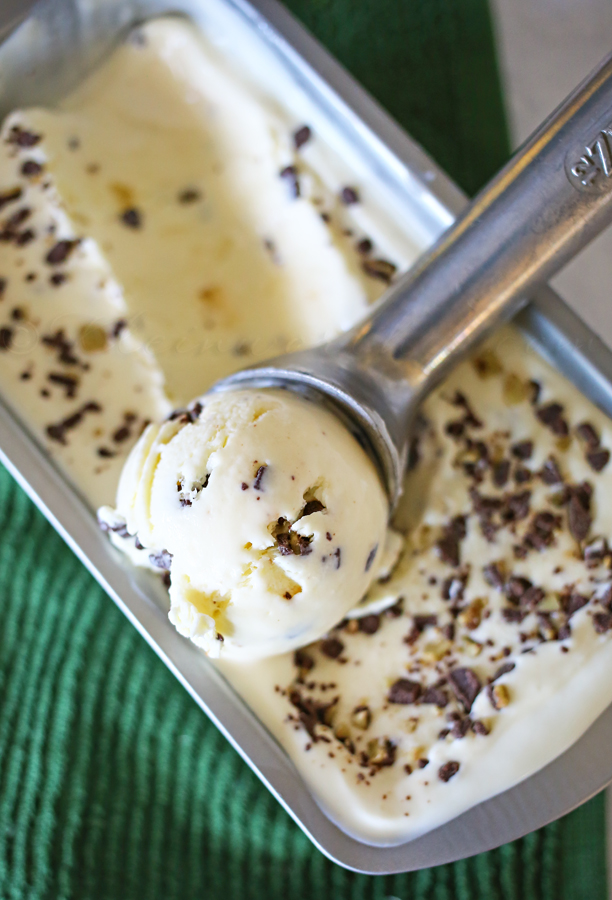 All that wonderful nostalgic flavor from making it homemade. No ice cream maker or special equipment required. Just whip, mix & freeze & your have yourself some mint chocolate chip heaven in a bowl.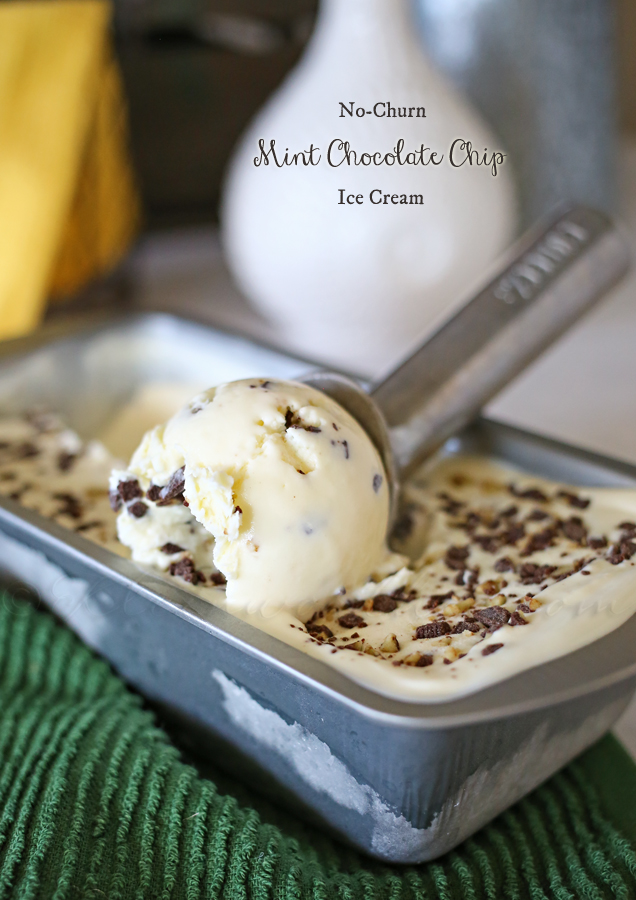 It's so incredibly wonderful! All my chocolate mint lovers in this house are swooning!
You absolutely must give it a try!
Mint Chocolate Chip Ice Cream
Ingredients
2 cups heavy whipping cream
1 can 14 ounces sweetened condensed milk
1/2 tsp mint extract
1/4 cup Andes mint pieces
Instructions
Combine whipping cream, mint extract & sweetened condensed milk in mixer bowl

Beat for 4-6 minutes on medium-high speed (as fast as you can mix without it spattering out of the bowl)

Mixture should look light & creamy

Pour into freezer safe container & lightly sprinkle in your chocolate mint pieces

Take a butter knife & drag through the mixture to mix some of the mint pieces throughout without making them all sink to the bottom

Cover & freeze 8-10 hours, preferably overnight

**This recipe makes approx 4 cups, which fits well into this standard loaf pan.
Looking for more great homemade ice cream flavors?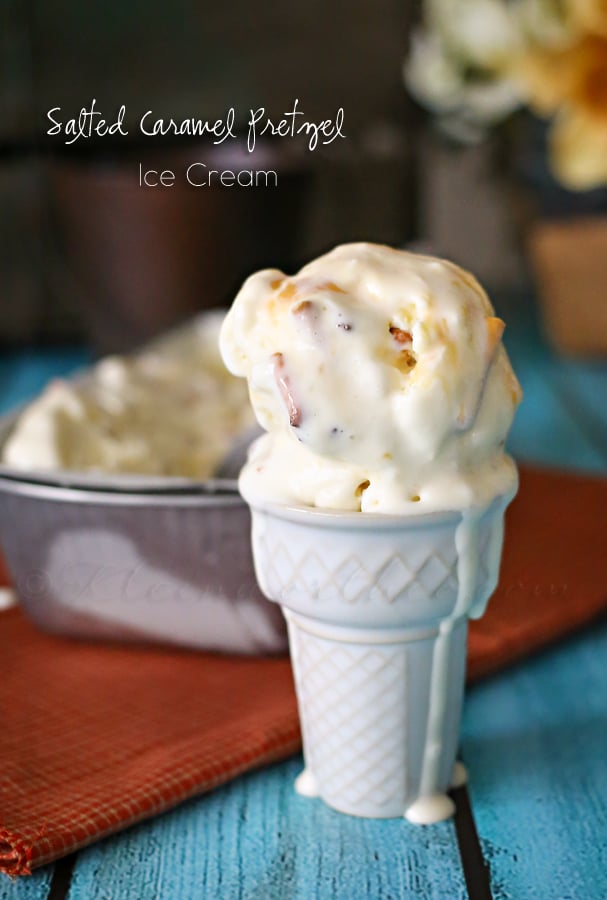 Salted Caramel Pretzel Ice Cream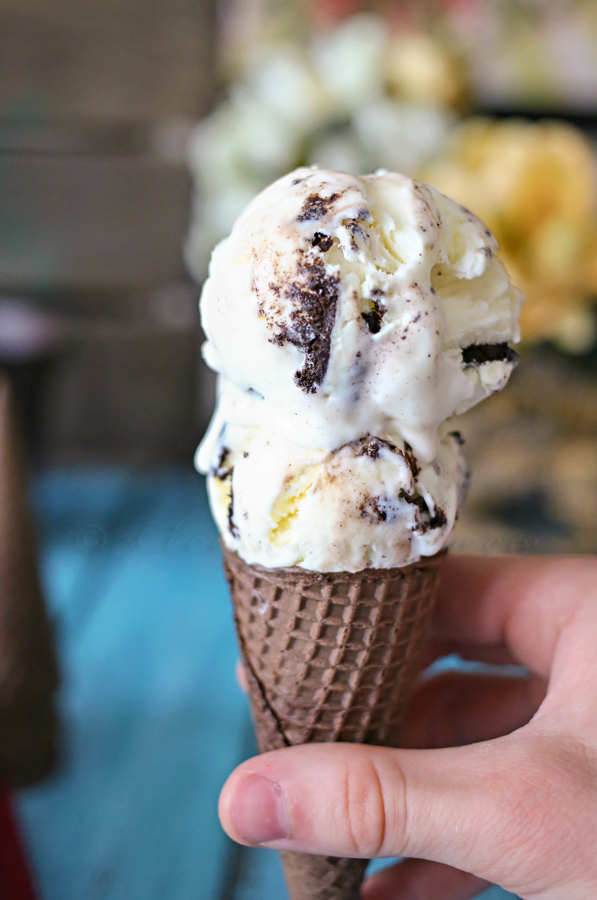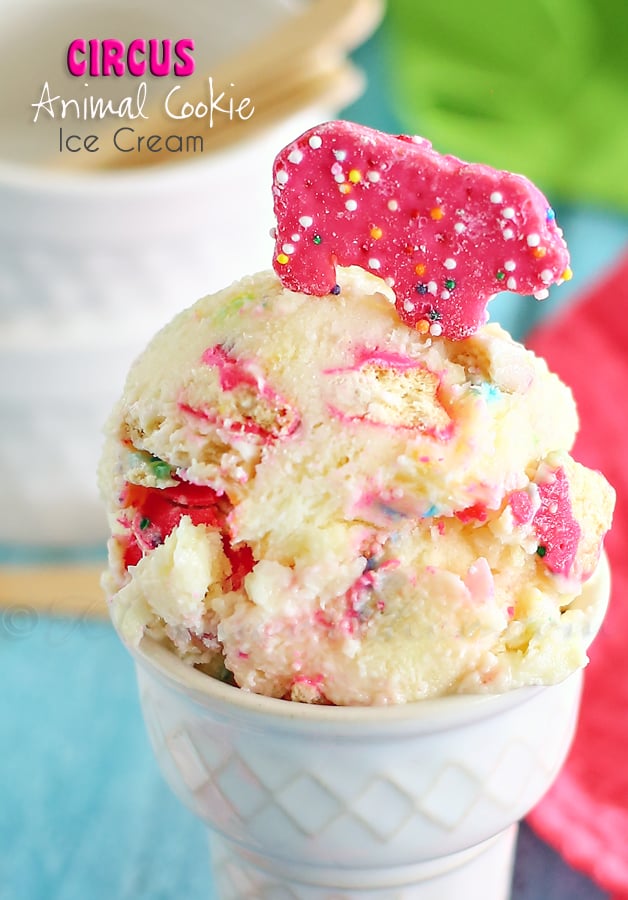 Circus Animal Cookie Ice Cream
To see where I am linking today- visit HERE