Matcha Shake is a delicious, nutritious, and convenient way to bring the benefits of matcha green tea to your day.
In fact, matcha is so nutritious you could be drinking matcha shakes every day.
We love this matcha shake to start the day because not only is it delicious but it's easy to make too. Just 4 simple ingredients and 5 minutes are all you need.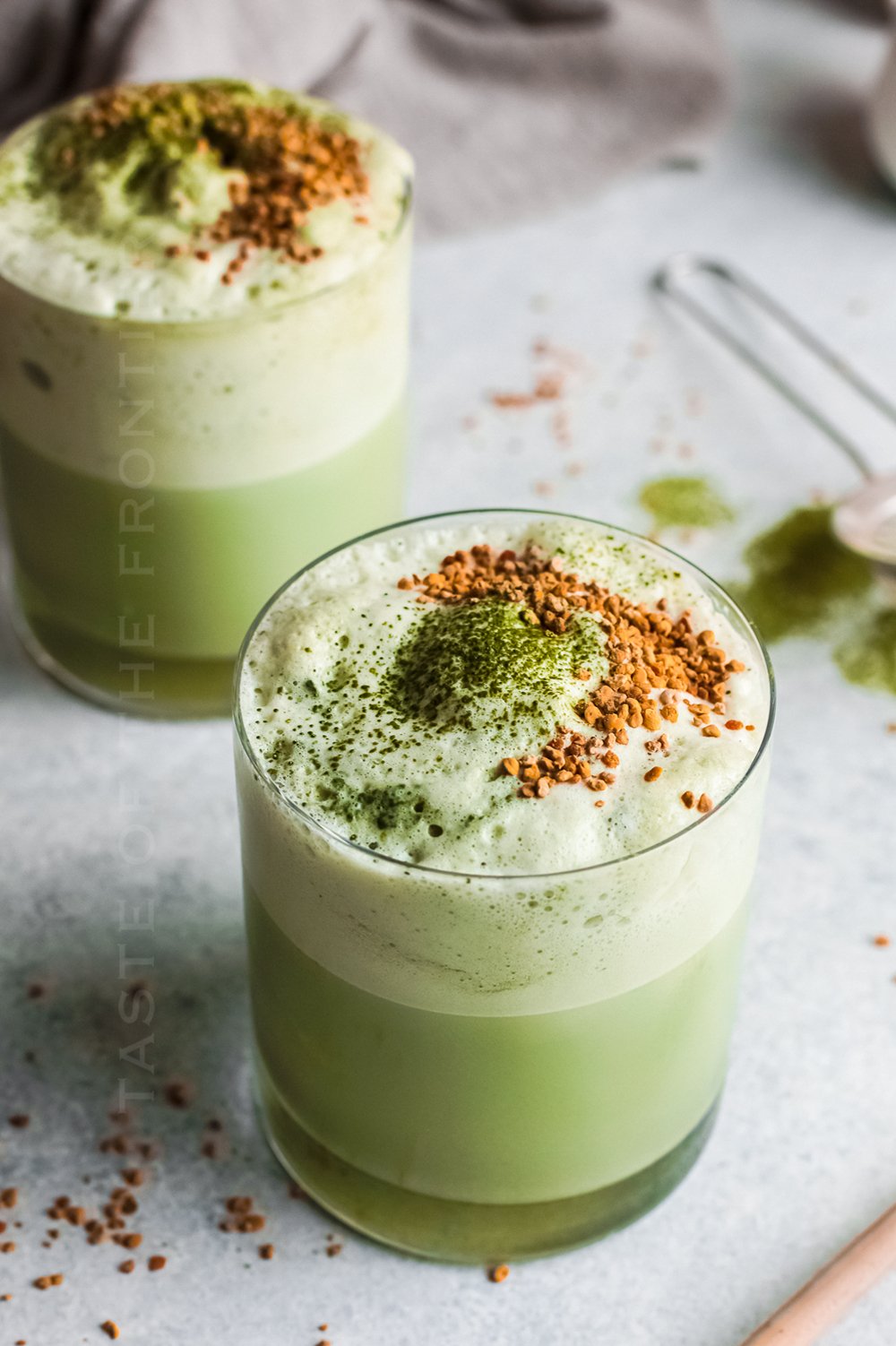 Your matcha shake can include any number of ingredients to match your tastes, but this recipe here will get you started and that will give you some ideas for breakfast!
matcha shaker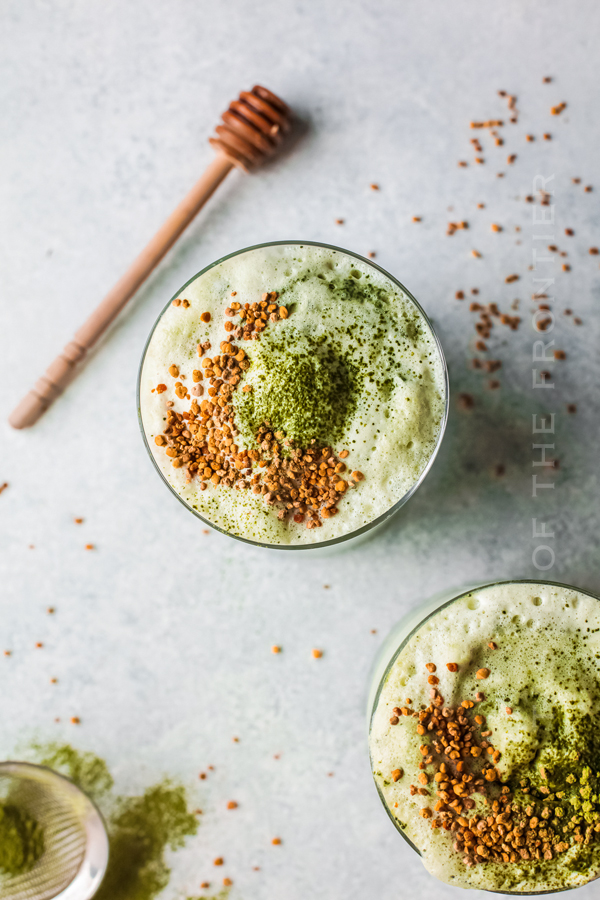 Here are some commonly asked questions
What is matcha?
Matcha is made from a special Japanese green tea leaf that has been ground into a fine powder. Green tea in general is very high in catechin polyphenols, which are powerful antioxidants that help with many kinds of illness.
What are the benefits of matcha?
In matcha, the catechins, as well as other beneficial chemicals, are much more potent because matcha is made from ground-up green tea leaves, where a greater quantity of matcha – and thus a greater quantity of matcha's antioxidants – can be ingested.
What does matcha taste like?
Matcha has a bright vegetal flavor with hints of sweetness and umami. Ceremonial grade matcha can be consumed alone, while culinary grade matcha may be used in lattes, smoothies, and other drinks.
The taste of matcha can be earthy. The matcha powder itself might be harsh, but sweetening it with honey or sugar makes it more acceptable. The milk adds to the mix to make it smoother.
Most people use green tea powder in order to make matcha green tea, so if you've ever had that, you would know what matcha tastes like, although matcha contains more concentrated antioxidants than brewed green tea.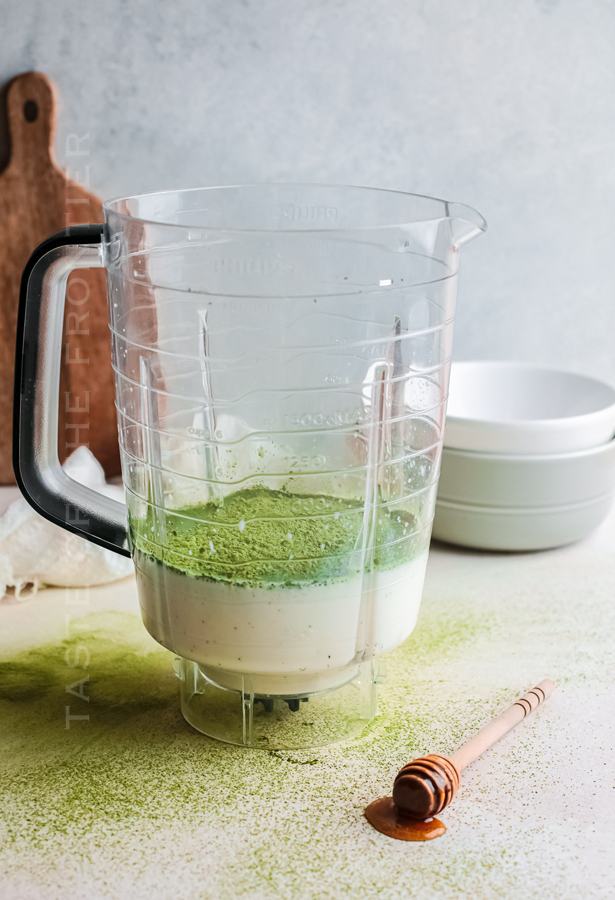 Ingredients for a Matcha Shake
ice
coconut milk – you can use 2% milk, skim or almond- whatever you normally use
matcha powder
maple syrup or honey
So does matcha go bad?
It loses its flavor after a year, even if it is unopened. If the package is opened, it will last up to 4 weeks and then it will lose color, flavor and get worse. It does not spoil in the traditional sense; it just becomes bad.
Can I freeze matcha?
Please do not freeze matcha or Japanese green tea. While it is acceptable to store them in the refrigerator, freezing will cause them to lose flavor.
Because tea leaves are wet, this is a significant component of the taste and nutrients. As a result, frozen tea does the same thing.
green tea shake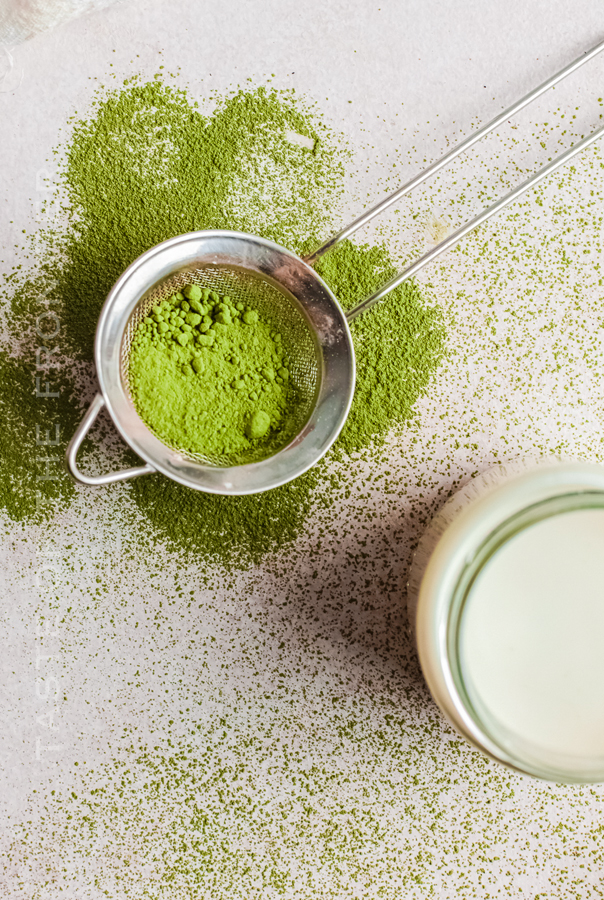 Does matcha contain caffeine?
Caffeine is present in both pre-made green tea and matcha, although it is less than that found in coffee or black tea. Matcha appears to have more caffeine than regular brewed green tea, as well as more EGCG. … The average brewed green tea has 25 to 86 mg of caffeine per serving.
Can I put matcha in my smoothie?
It's also easy to add it to recipes in order to provide a hint of matcha taste and a nutritional boost since it's a powder. Matcha is wonderful in baked goods, such as porridge and chia pudding, as well as smoothies.
Is matcha healthier than coffee?
Coffee and matcha are both low in calories and have a harsh flavor. Despite the fact that they're both caffeinated beverages, coffee has more caffeine per serving than matcha.
matcha milkshakes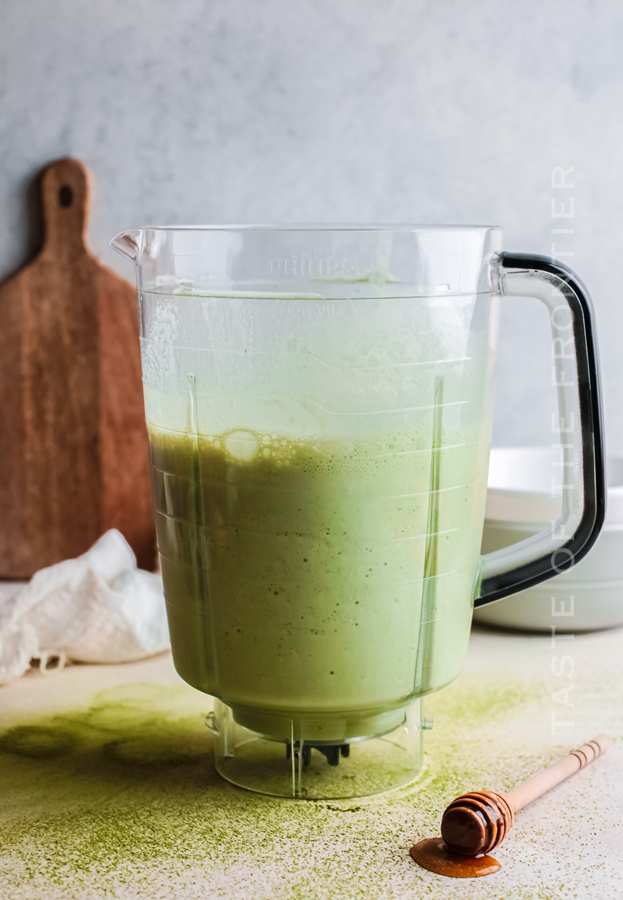 How to Make a Matcha Smoothie
Combine the ice, milk, matcha powder, and sweetener in the blender.
Pulse until creamy and smooth.
Portion into glasses and serve with a sprinkle of additional matcha powder and cocoa nibs if desired on top for garnish.
Which fruit goes well with matcha?
Citrus tastes are compatible with matcha, emphasizing the plant flavor of the powder. Citrus (particularly lemon) has been found to improve green tea antioxidant absorption by adding it to a flavor mix.
Does matcha powder oxidize?
Because of the large surface area of the powder, air exposure can expedite matcha's oxidation. When air is permitted access to matcha for a lengthy length of time, it works its way through the powder and begins to degrade the tea.
green tea milk shake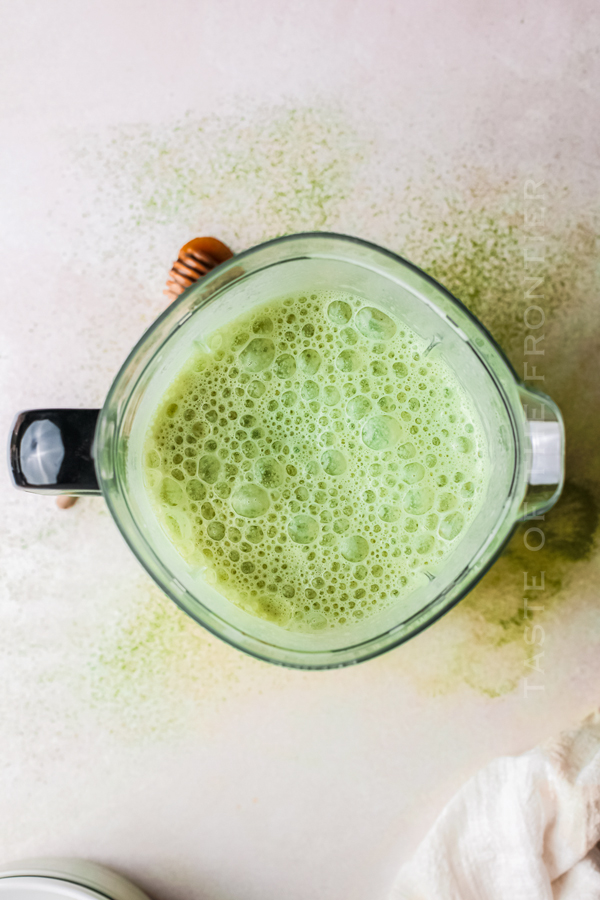 Can matcha help you lose weight?
I'm not a dietician – but I have heard that matcha contains a high amount of catechins, which have been proven to aid in weight reduction and fat loss. Green tea can assist your body's metabolism by naturally assisting in the acceleration of it, allowing you to burn more calories and store less fat in the process known as "thermogenesis."
Do vanilla and matcha go together?
The matcha flavor complements dairy components like milk and cream extremely well, and vanilla adds the perfect smooth sweet flavor. This ice cream is delicate but delicious.
matcha smoothie recipes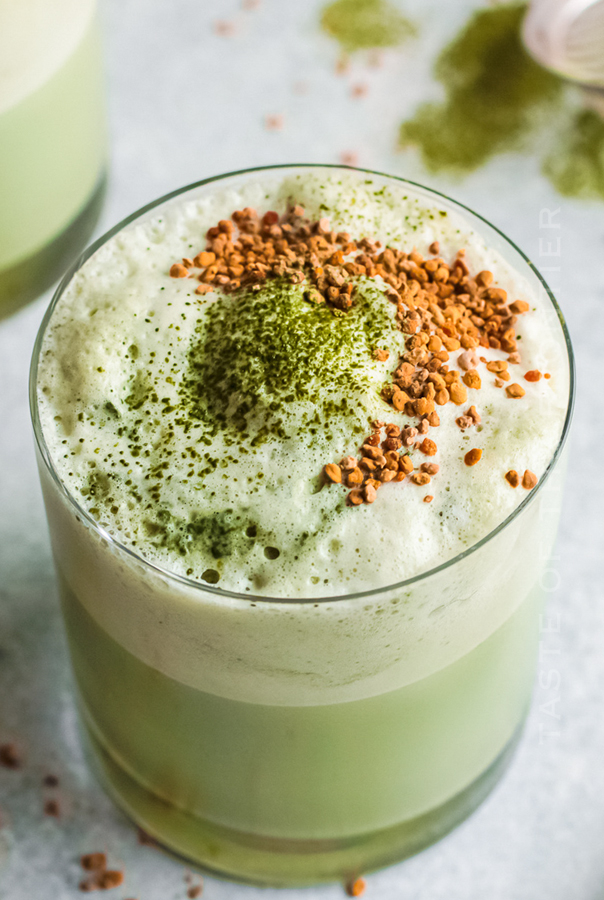 Is it better to drink matcha hot or cold?
Cold and hot matcha are equally delicious. Cold, on the other hand, is more refreshing and has a smoother flavor. While matcha does not need to be heated in order for all of its health benefits to be obtained, it is preferable to prepare the drink with hot water because matcha contains L-theanine, which becomes more accessible when absorbed through the skin.
Should I refrigerate Matcha powder?
One method for keeping your matcha beverage longer is to store it in an airtight container in the refrigerator. The quality of the powder will be maintained by keeping it cool and dry. This is a fantastic option if you live in a hot or humid environment.
matcha milkshake
---
Products I love when making this matcha shake…
This morning shake recipe is SUPER EASY and delicious – and if you're like me, then you maybe already have some of these items on hand OR maybe you have never made anything with matcha before, & you might be a bit nervous – but you're going to love it. I have made a list below of the things I absolutely can't live without when it comes to making this shake recipe.
---
If you love this easy matcha shake recipe, you're going to love these other recipes too. Please click each link below to find the easy, printable recipe!

Translucent Tea Bombs Recipe
Pretty translucent spheres filled with floral tea make this Tea Bombs Recipe a lovely gift for the tea lover in your life. Just add hot water.
Check out this recipe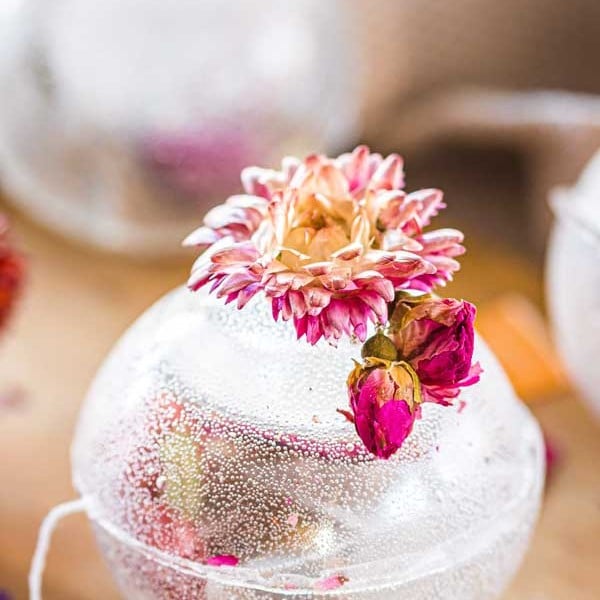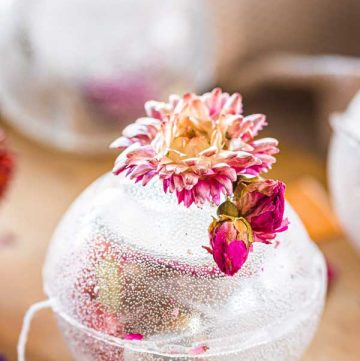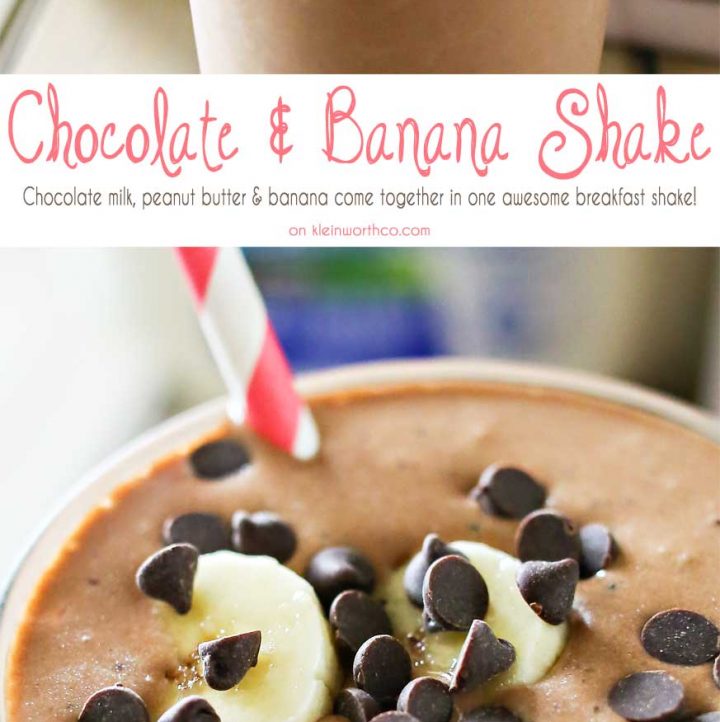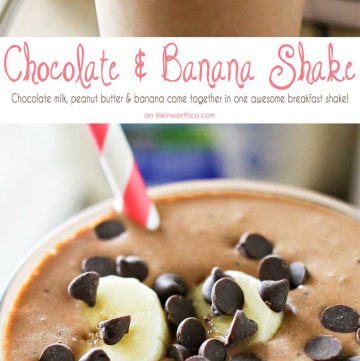 Limonada Mexican Lemonade
This Limonada, Mexican Lemonade is the easiest you'll find. It's light & refreshing, perfect for a summer afternoon or your Cinco de Mayo celebrations.
Check out this recipe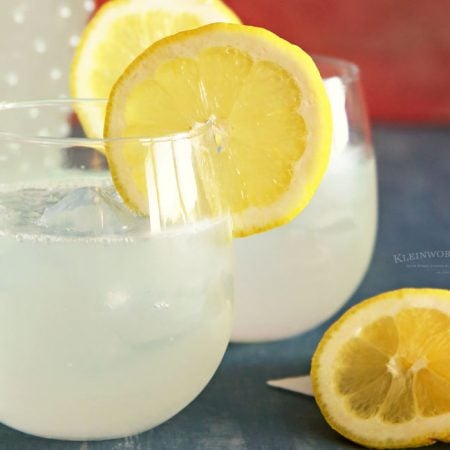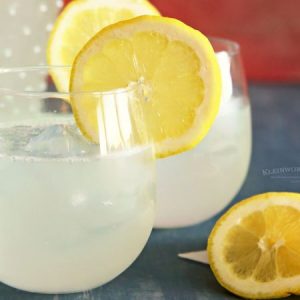 Blueberry Coconut Shake : Dairy Free
Dairy free milkshake that is out of this world!
Check out this recipe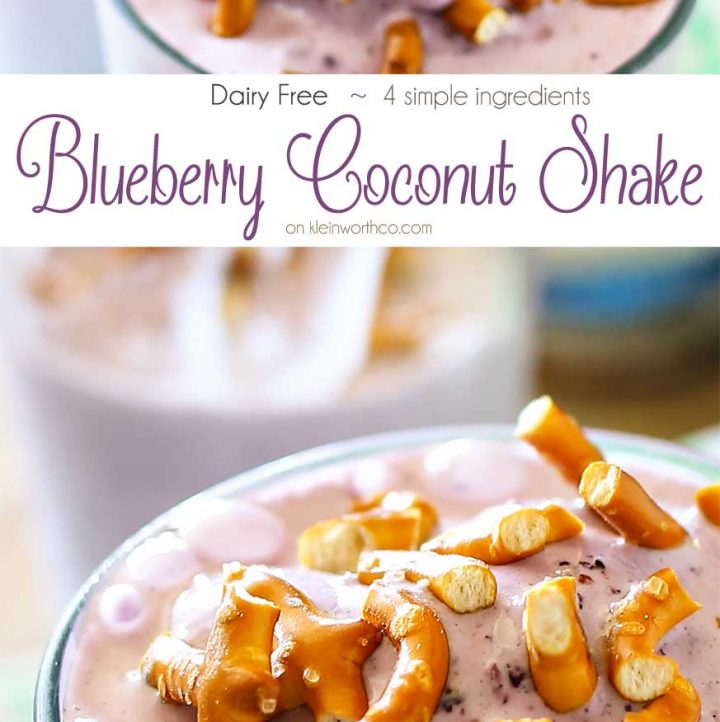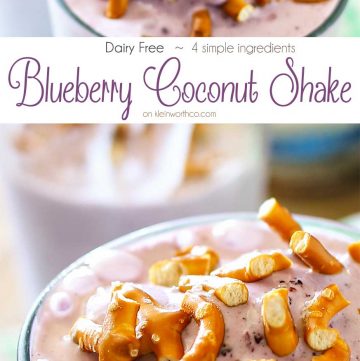 Vietnamese Cold Brew Coffee
Vietnamese Cold Brew Coffee is a simple and easy java recipe to get you going. 4 ingredients & less than 5 minutes & you'll have a delicious coffee drink.
Check out this recipe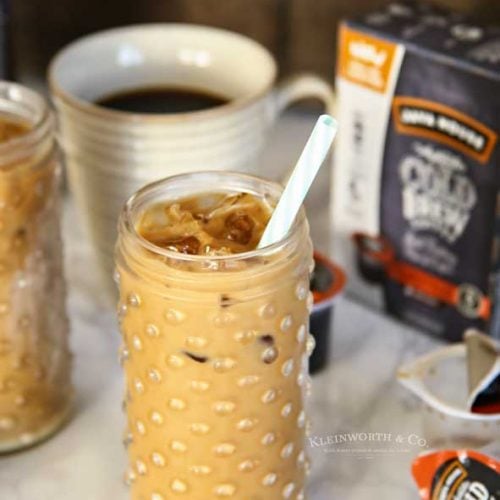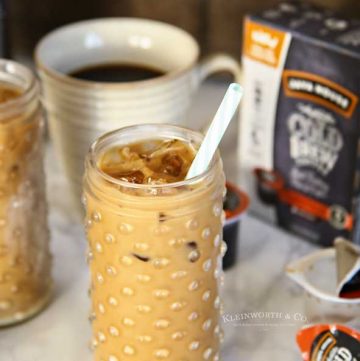 Raspberry Lemonade
Cool & refreshing Raspberry Lemonade is simple to make & 100% delicious. Perfect for summer parties or when you need a cool down while chillin' poolside.
Check out this recipe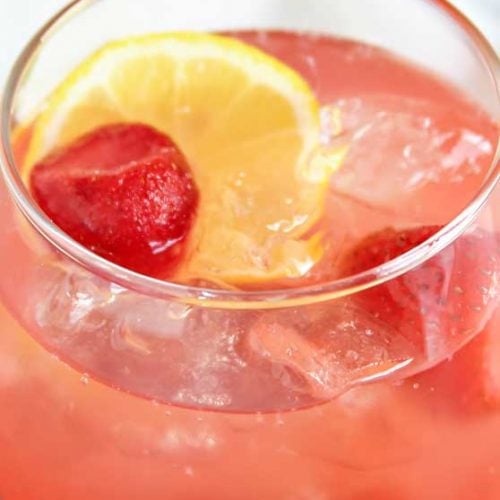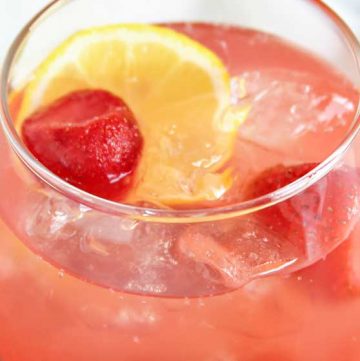 Salted Caramel Cold Brew Coffee
Java lovers, if you have ever wanted to know how to make cold brew coffee, you absolutely must check out this recipe for Salted Caramel Cold Brew Coffee. It's positively delicious & so easy too.
Check out this recipe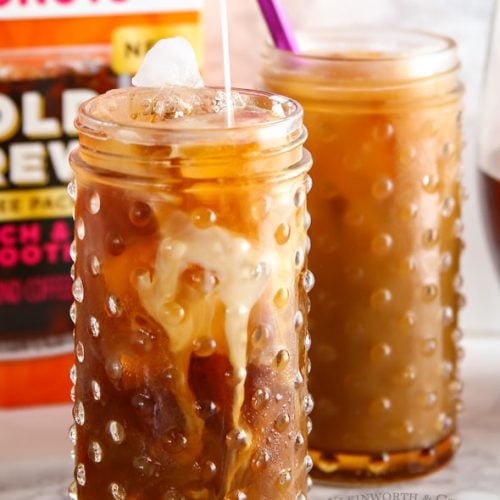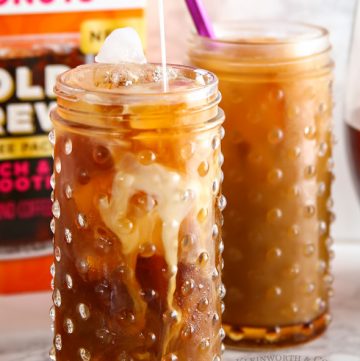 ---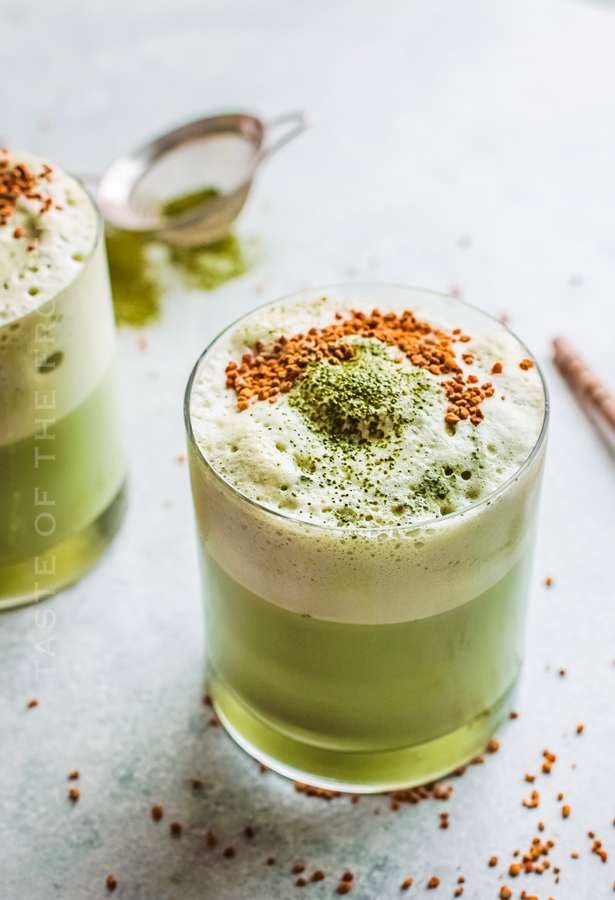 ---
If you love this recipe for a matcha shake as much as I do, please write a five-star review, and be sure to help me share on Facebook and Pinterest!
---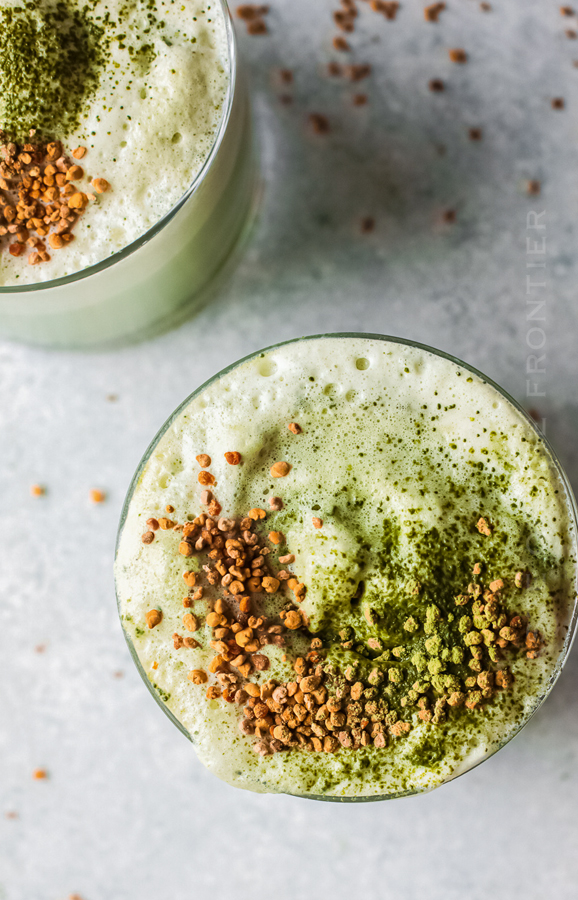 ---
CONNECT WITH TASTE OF THE FRONTIER!
Be sure to follow me on my social media, so you never miss a post!
---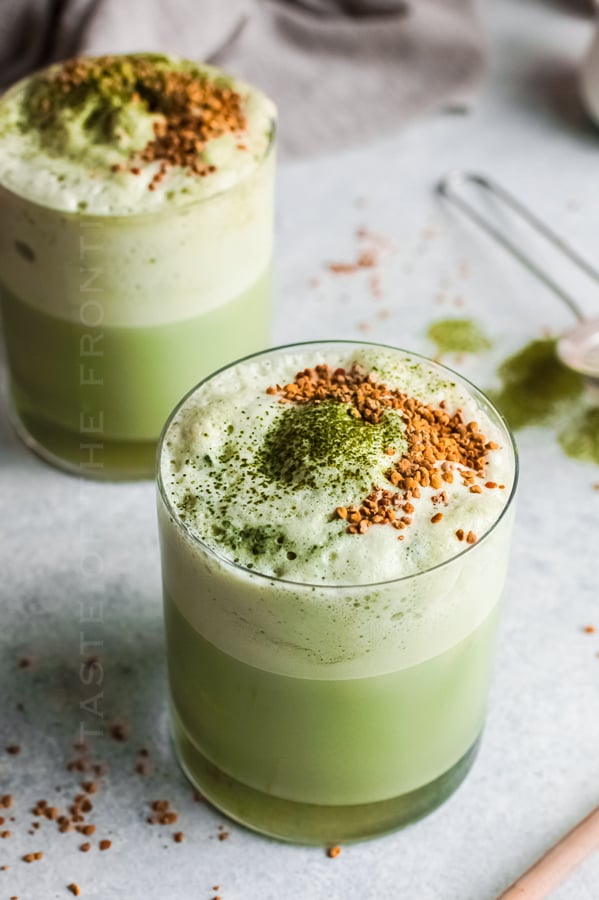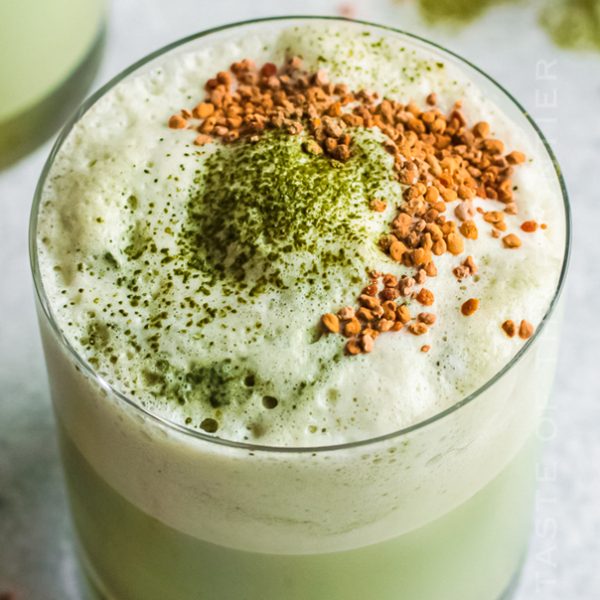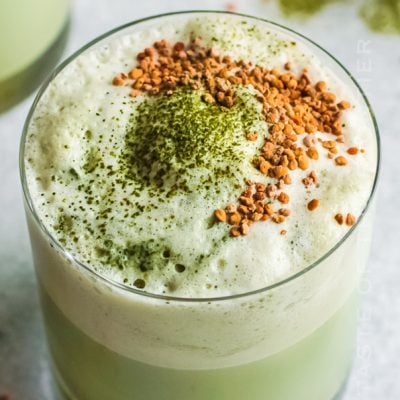 Rate this Recipe
Matcha Shake
Matcha Shake is a delicious, nutritious, and convenient way to bring the benefits of matcha green tea to your day.
Ingredients
1½

cups

ice

1 ⅓

cups

coconut milk

you can use 2% milk, skim or almond- whatever you normally use

2

tbsp

matcha powder

3

tbsp

maple syrup or honey
Instructions
Combine the ice, milk, matcha powder, and sweetener in the blender.

Pulse until creamy and smooth.

Portion into glasses and serve with a sprinkle of additional matcha powder and cocoa nibs if desired on top for garnish.
Nutritional information for the recipe is provided as a courtesy and is approximate. Please double-check with your own dietary calculator for the best accuracy. We at Taste of the Frontier cannot guarantee the accuracy of the nutritional information given for any recipe on this site. Erythritol carbs are not included in carb counts as it has been shown not to impact blood sugar. Net carbs are the total carbs minus fiber.
Love this recipe?
Follow @KleinworthCo for even more tasty recipes!
Reader Interactions