Summertime means we are in go, go, go mode all the time. Hubs never takes time off & with the move- life is going at warp speed. We have been very good at trying to not cut out the biggest time killer- the gym. We make sure we are there at least 3-4 times a week. But that means that meal time is often rushed. I don't want to negate all the hard work we are putting in – so I have been coming up with new healthy recipes to keep us going. Sometimes that means a shake or smoothie to fill us up, pack in all those nutrients & keep us going all day long. One of my absolute favorites is this Matcha Shake. It's healthy & yet absolutely delicious. I feel like I'm drinking a dessert- but zero guilt.(I originally shared this at Or So She Says)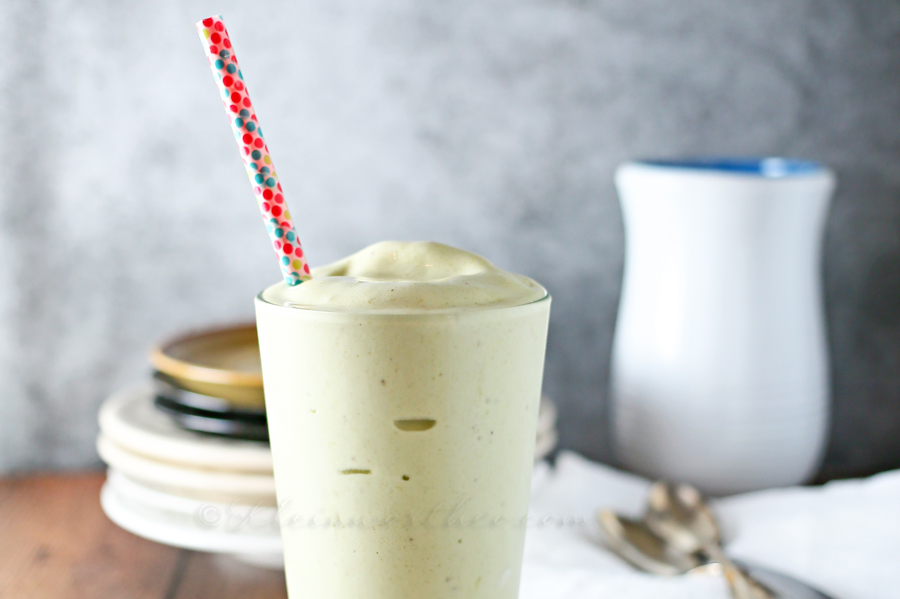 This whips up in just a few minutes – I usually make a blender full so that the boys can have a double serving.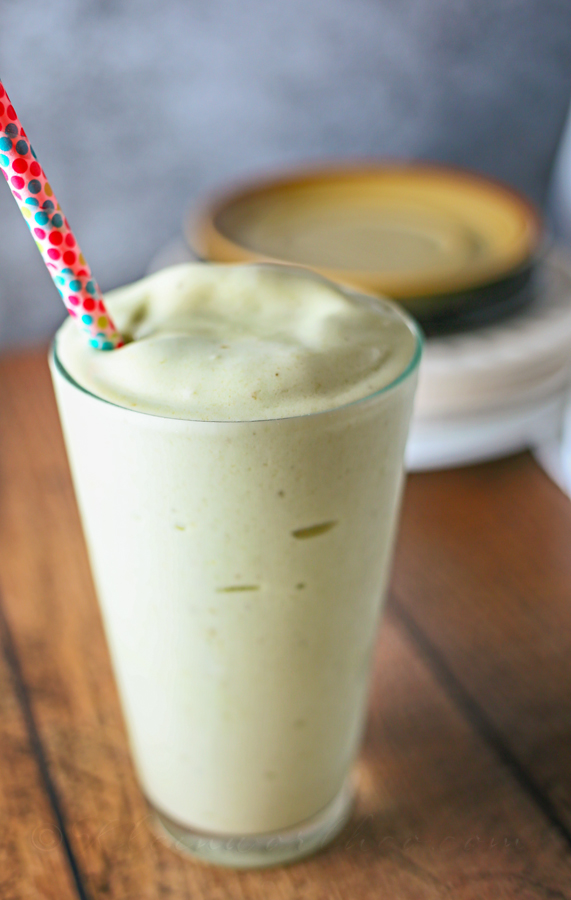 It truly does taste like a regular milkshake all packed with ice cream – but this is packed full of nothing but "good for you" ingredients. Can't go wrong with that.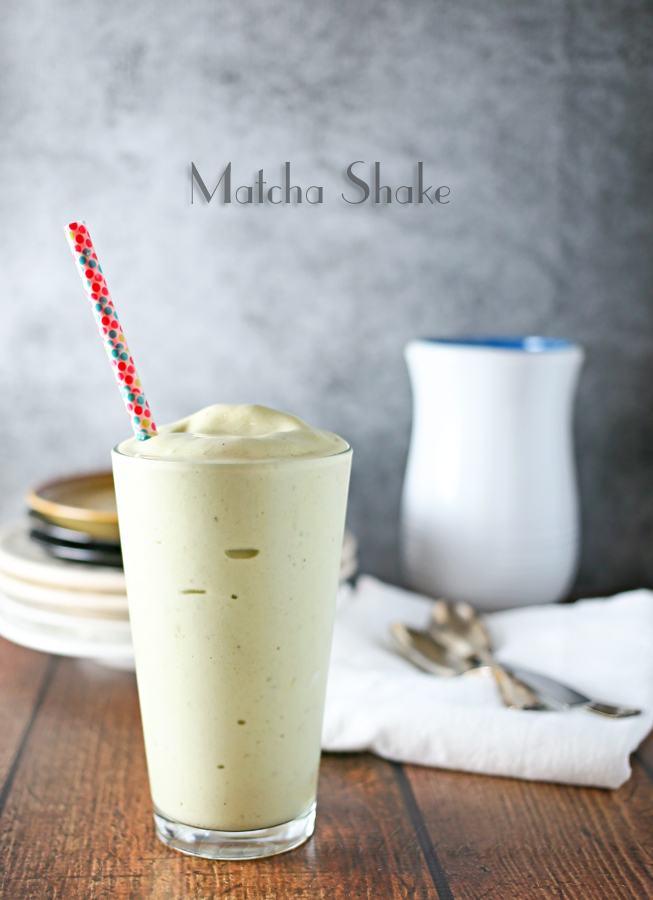 Matcha Shake
Ingredients
**This will make approx 32 ounces
3 large frozen bananas
1 cup 2% milk you can use skim or almond- whatever you normally use
1 tbsp matcha
1/4 cup pineapple chunks
1/2 cup ice
Instructions
Place frozen bananas in blender & "blend" on high until they become like ice cream

Add remaining ingredients & continue blending until completely combined & mixture has thinned to the consistency of your favorite milkshake.

Enjoy immediately.
Want More Shakes & Smoothies?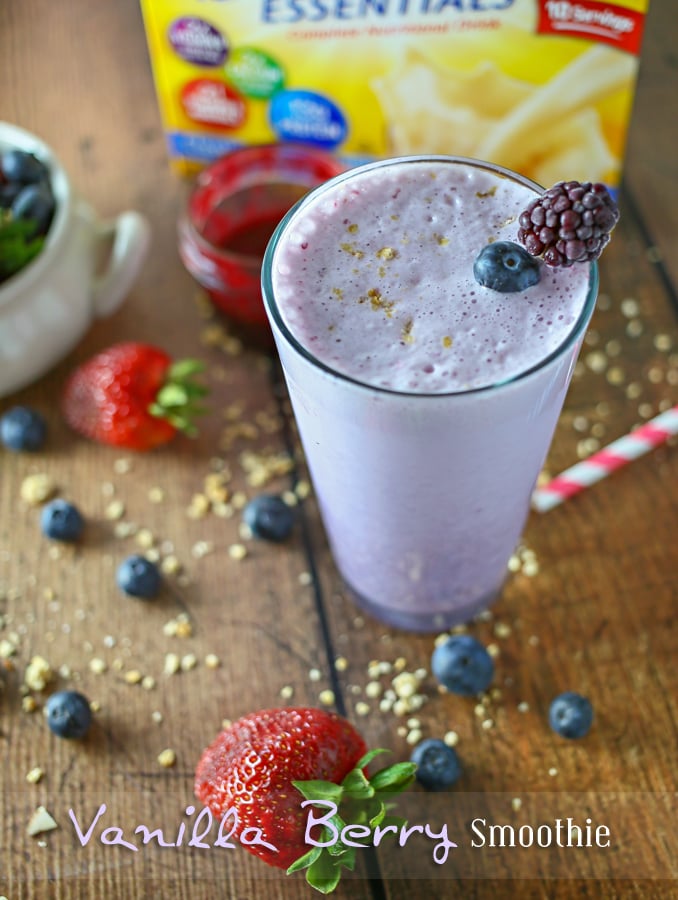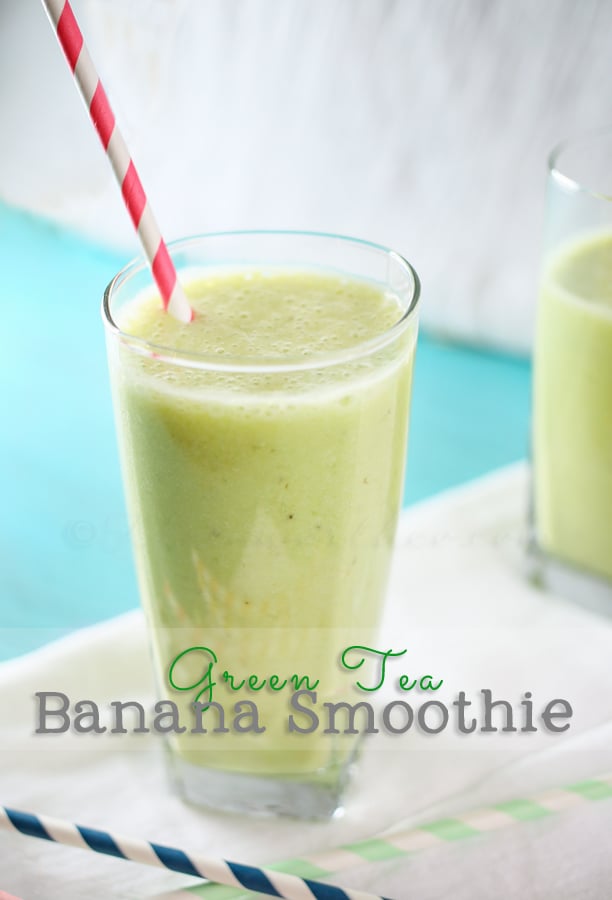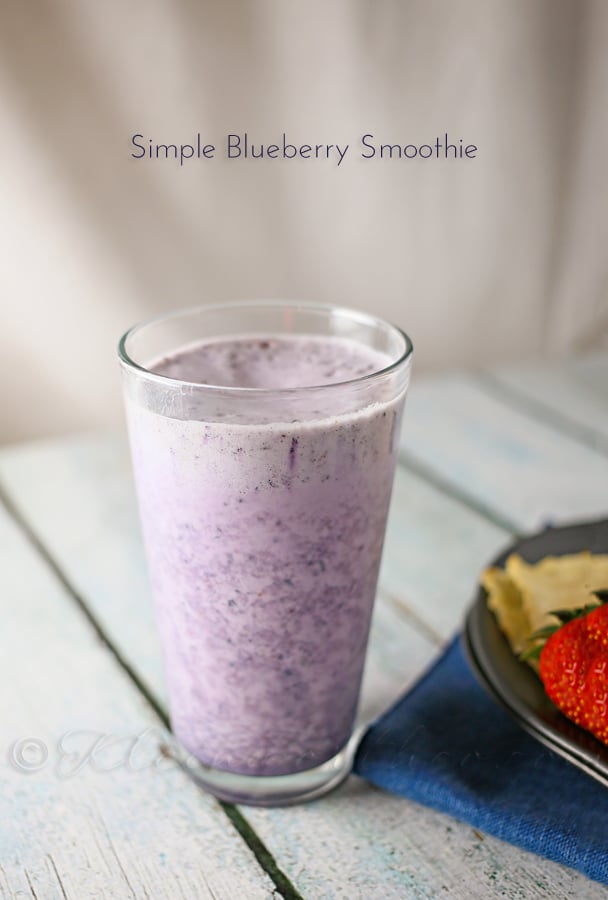 To see where I am linking today- visit HERE
[include id="1″ title="Footer Ad"]