Good Morning!! Hope you all are having a fabulous week.
This past week I was trying to think of ways to use up all these apples I have around here. I wanted to do something different for the kids & yet keep it relatively healthy. Sooooo- I started by taking some of my largest apples & cutting them into slices to get the shape of the apple. Then I added the peanut butter but I still wanted it to be more fun. Then I had an idea to use the candy corn & make these…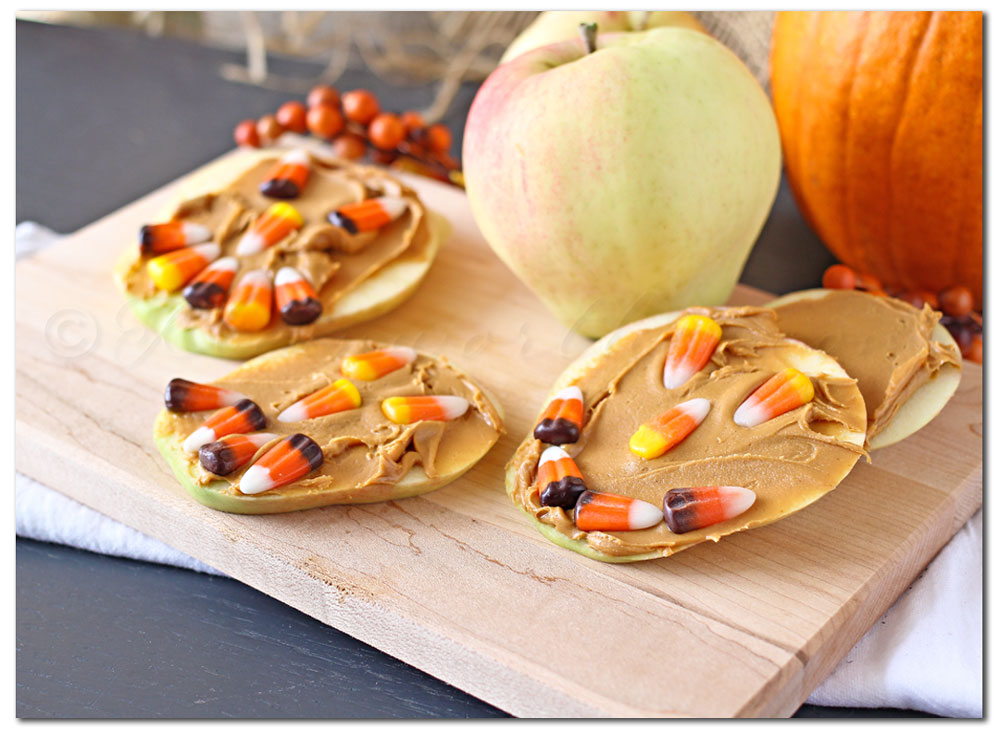 The kids loved them- even if they are a bit old for playing with their food. I know they like apples & peanut butter.
But adding candy corn- what's not to like?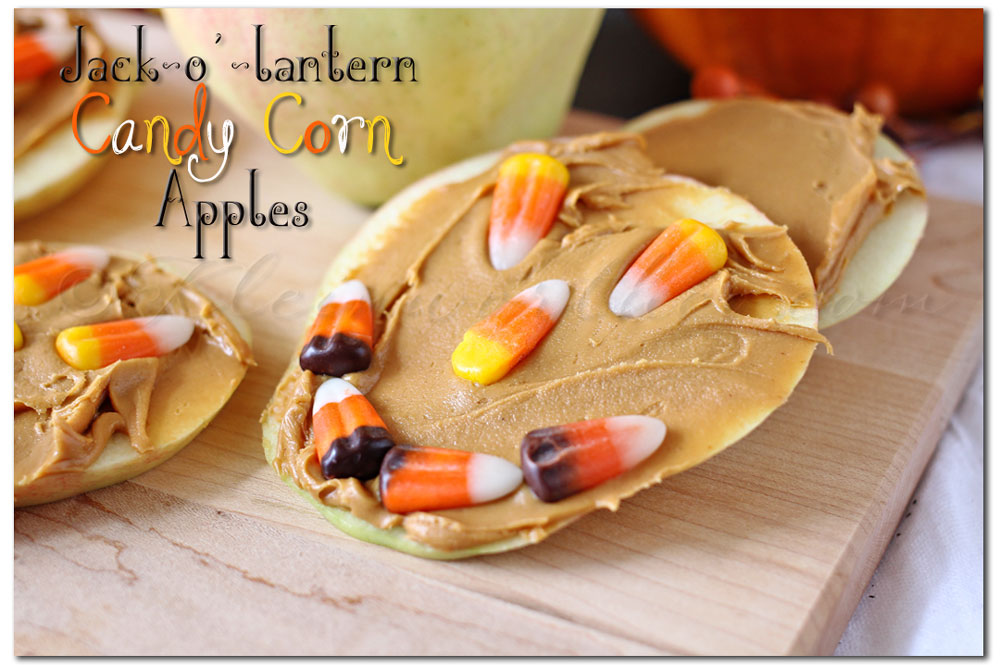 No need for a recipe here- just apples, peanut butter & candy corn in the shape of a Jack-O'-Lantern.

Simple, quick & so much fun for the kids.
Don't forget to come back & join me on Mondays for Project 52
To see where I am linking today- visit HERE