**A special Thank You to Minted.com for sponsoring this post with a gift code.
It's that time of year!!! Are you thinking about your holiday cards yet??
I'm definitely in my holiday card mindset. With friends asking me to do their holiday portraits & trying to find a weekend when it's not snowing to fit in my own photo session with my family —the card is on my mind. I typically like to the photos by mid- November so I can have time to process & get the cards ordered before Thanksgiving. This way the cards are here, prepared & ready to mail by December 1. That's the goal anyway. Last year we were moving cross country during that time. So I was still getting internet hooked up & boxes unpacked on Dec 5. I ended up having to use a snapshot for the card & the whole thing wasn't very well planned out. So this year I have plans to make up for that. I have been doing a lot of research & as a photographer- I know the importance of printing on quality paper. It MAKES ALL THE DIFFERENCE IN THE WORLD. Believe me! So this year I will be ordering from a premium site, Minted.
Holiday Photo Cards with Minted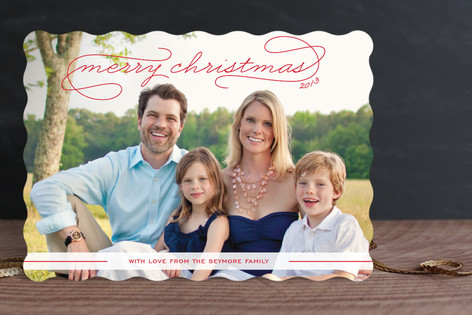 I really love the simplicity of this Gallery Classic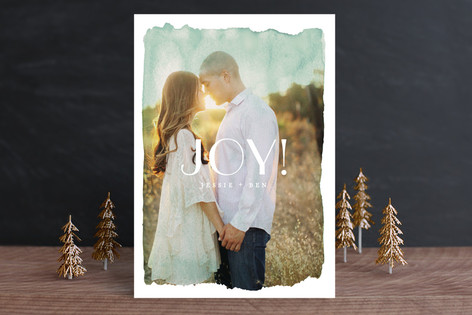 I love the ethereal feel of this Aquarelle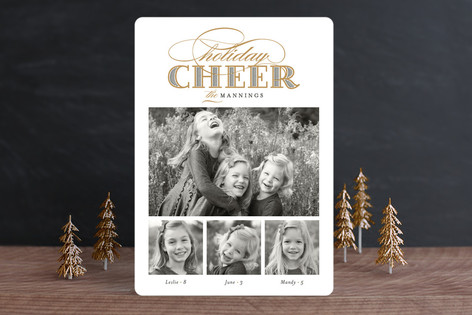 I'm really leaning towards this Gilded Cheer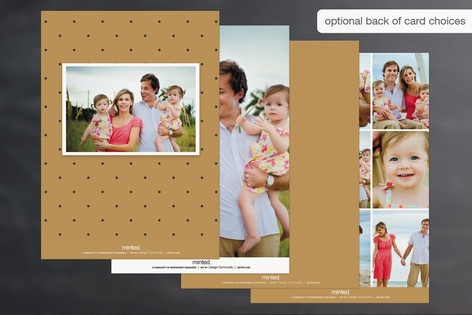 Look at the options on the Back of the Gilded Cheer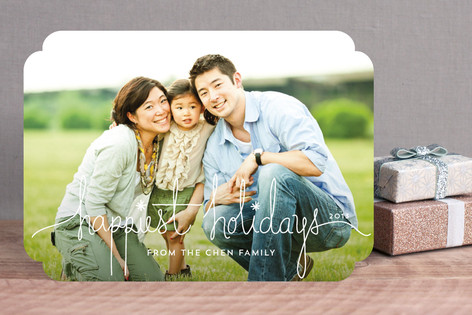 I love the clean look of this Holiday Revelry
Minted. has both folded & flat cards. After seeing some of the gorgeous flat ones- I'm leaning that direction this year especially since I plan on using the double thick paper they have available. It has a rich, creamy, cotton texture. With a 240 lb, 35 point thickness – this will get the attention of everyone who receives it. I may even use the triple thick paper which is also incredible. The thicker paper makes the card stiff & not bendable instead of something that can easily be tossed. It's a statement- something that catches attention & will hold up for those grandparents that want to hang on to them forever. Even without upgrading to the thicker paper, Minted. offers some top quality, premium papers in their Signature Paper line as well as their Premium 100% Recycled Paper & their Pearlescent Paper is STUNNING too! I CAN NOT stress this enough- the premium paper is key. I have been down this road before. If you are paying a photographer like myself to take some gorgeous images of you & your family- you don't want to have them printed on anything less. Especially when in some cases this is the only photo some people in your family will receive all year.
Head on over to Minted. & check out their selection! There are 100's to choose from.
My biggest task is weeding it down to a handful for the family to vote on.
Right now!!
Ends Thursday: 10% off + Free Shipping on all holiday cards. Code: CHEER10FS. Buy now, Upload your photo later.
Don't forget to come back & join me on Mondays for Project 52
To see where I am linking today- visit HERE