Does a warm Hot Toddie sound good right about now?? I know that when it gets chilly outside I like to have a warm beverage all day long. Most times it's coffee, but sometimes I don't want so much caffeine as it gets later in the day. So I switch to tea of some sort. I like to make a non alcoholic hot toddie to warm me up. I decided to see what sort of twist I could make on my usual tea & came up with something you will love to serve your guests this holiday season.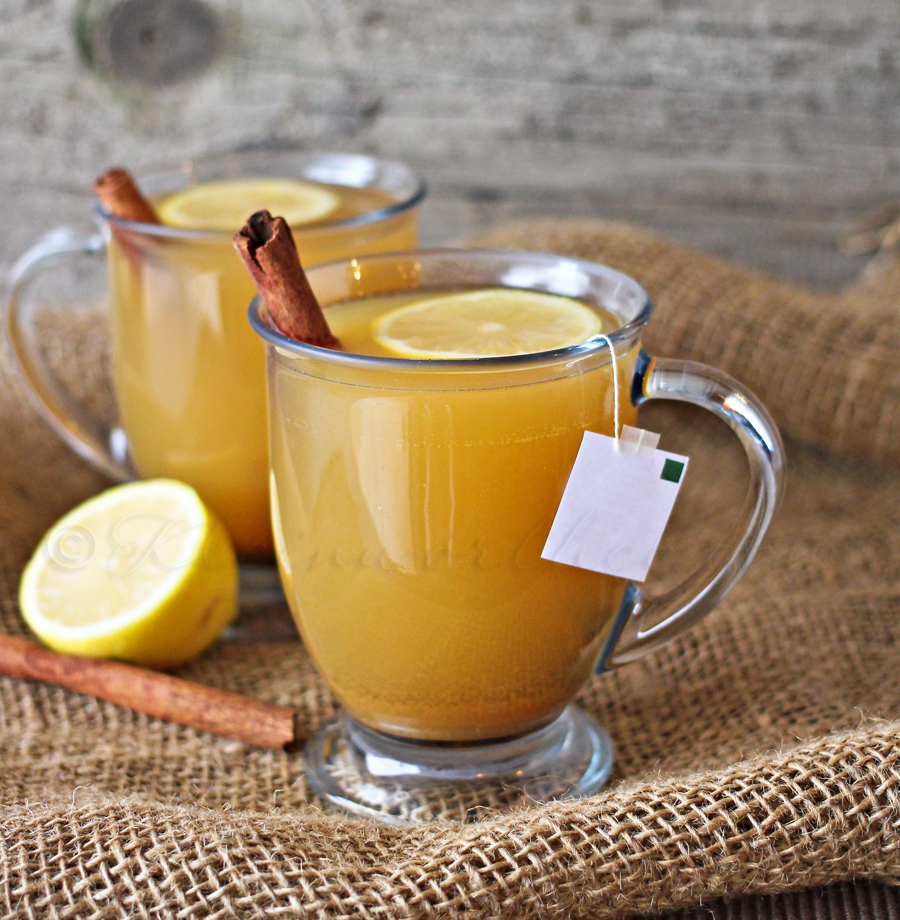 Making this with cider instead of water really gives it a wonderful rich flavor.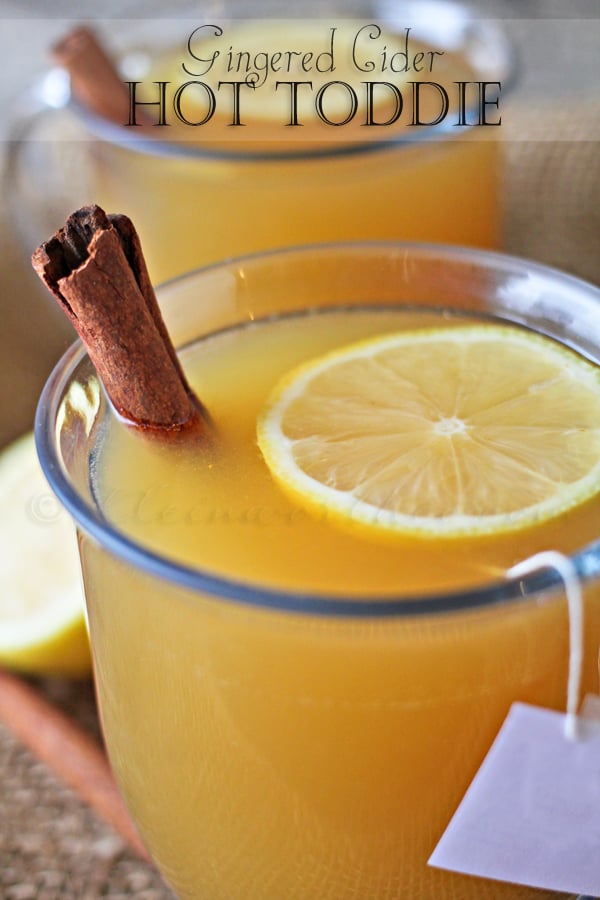 Gingered Cider Hot Toddie
Ingredients
Recipe is per mug
2 cups apple cider- warmed
1 bag of tea flavor of choice
1 tbsp honey
1/8 tsp ginger
1 slice of lemon
1 cinnamon stick
1 shot Brandy Whiskey, Rum of Bourbon **Optional
Instructions
Warm your cider in your mug

Steep your tea bag in cider for 3-5 minutes

Add in honey & ginger & stir with your cinnamon stick

Leave cinnamon stick in mug

Add shot of desired spirits (optional)

Top with lemon slice
I love that I can have this at any time of day without the shot of spirits. It's also a great beverage to serve to guests during holiday entertaining.
Very festive & since the spirits are optional- everyone can enjoy it.
Want another holiday beverage? Here's one you will love.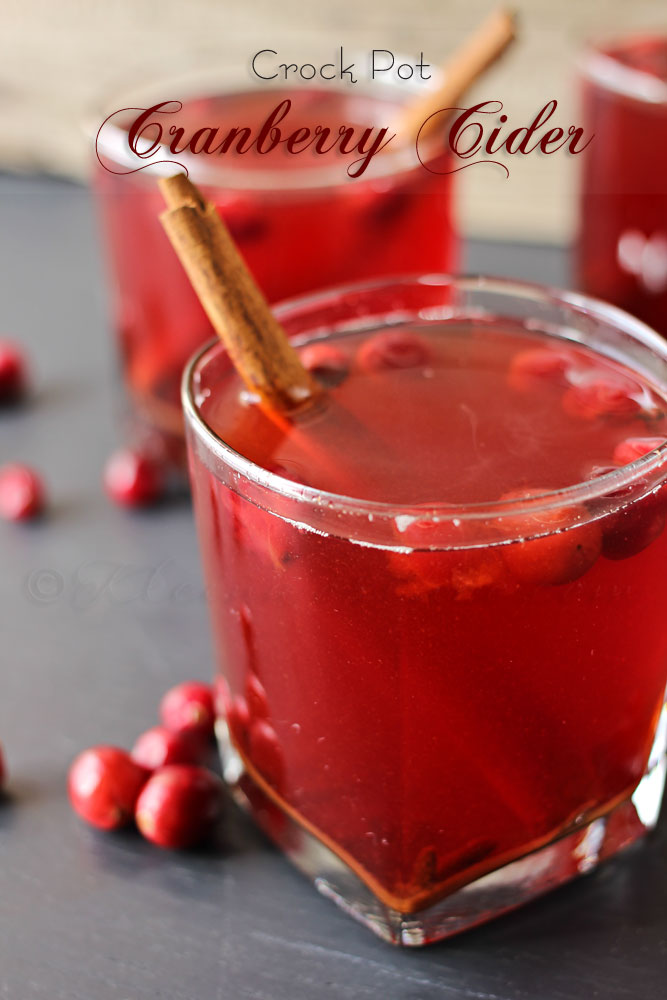 Don't forget to come back & join me on Mondays for Project 52
To see where I am linking today- visit HERE