I'm so loving these Easy Family Dinner Ideas lately. Take what you have on hand & throw it in the pot & done. Dinner in less than an hour- cool! Now if I can get the dishes reduced- that would be fantastic. 🙂 So this recipe came about one night because the hubs asked what I planned on doing with the chicken in the fridge. I had no clue – but it was cold & rainy out so I knew I was leaning towards a soup. So I took the shredded chicken, threw it in the pot & just kept adding stuff in there. Needs to be heartier- add some potatoes. Needs a pop of color- add some peppers. Now I want it creamy…. you get the idea. Fortunately I jot things down as I cook so I know what the heck I did so I can either recreate it or I know what I want to change. Happy to say- I wouldn't change a thing – it turned out fabulous.
Hearty Chicken Soup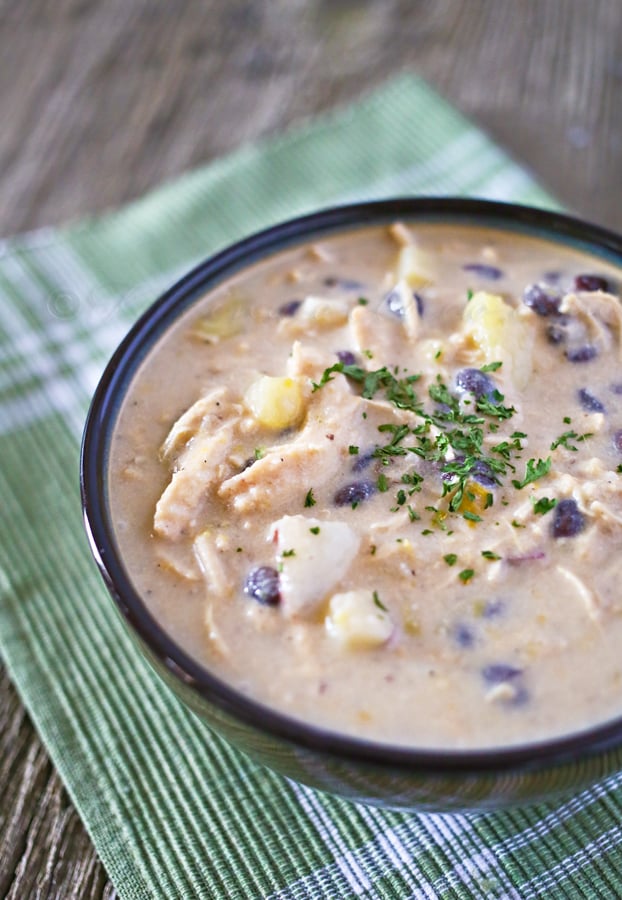 I love that I could taste everything I added but not one flavor overpowered or stood out too much. Perfect!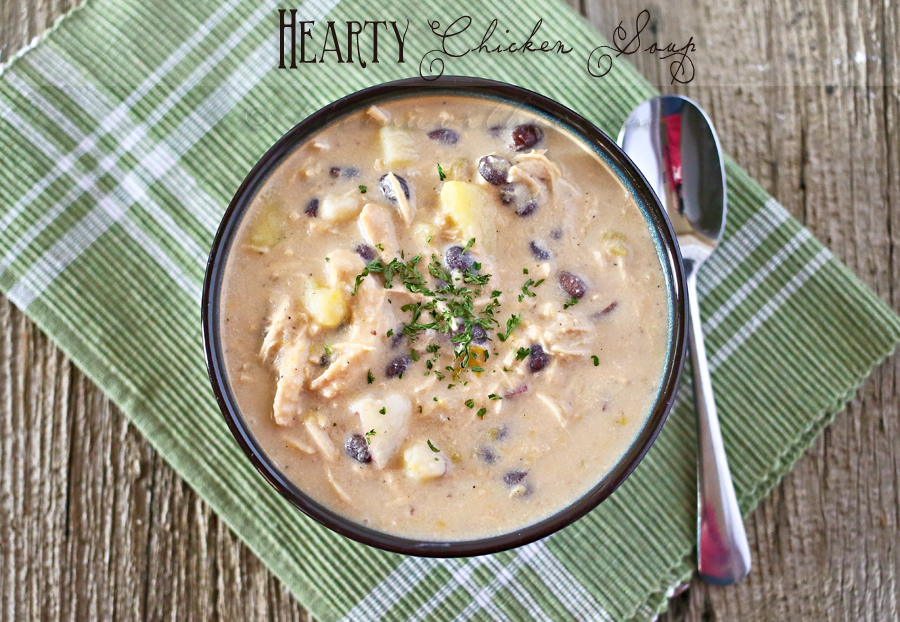 You will definitely want to make this one.
Ingredients
4 cups water
8 cups chicken broth
6 cups cooked/shredded chicken
4 sweet chilis - finely chopped
1 green bell pepper - finely chopped
4 cups russet potatoes- peeled & diced
2 cups red potatoes - diced
2 cans (15 oz each) black beans
2-1/2 cups sour cream
3 cups shredded cheddar cheese
1/2 cup instant mashed potato flakes
2 tbsp mined onions
salt, pepper & granulated garlic to taste
Instructions
Add water, broth & chicken to large stock pot & heat on high
Add in seasonings & bring to a boil while you are dicing & chopping your potatoes, chilis & bell pepper
Add in potatoes, chilis, bell pepper & beans.
Continue to boil until your potatoes are fork tender. Remove from heat
Add cheese - stirring to combine well. Should melt throughout with no clumps
Slowly add sour cream - tablespoonfuls at a time. Stir well until no lumps remain.
Finally add in your instant potato flakes to thicken your soup. Stir well - serve.
https://www.kleinworthco.com/hearty-chicken-soup/
Recipe Source: www.kleinworthco.com | (c) Kleinworth & Co All images & content are copyright protected. Please do not use my images without my permission. If you wish to republish my recipe, please re-write it in your own words or link back to this recipe.
Want More Soup?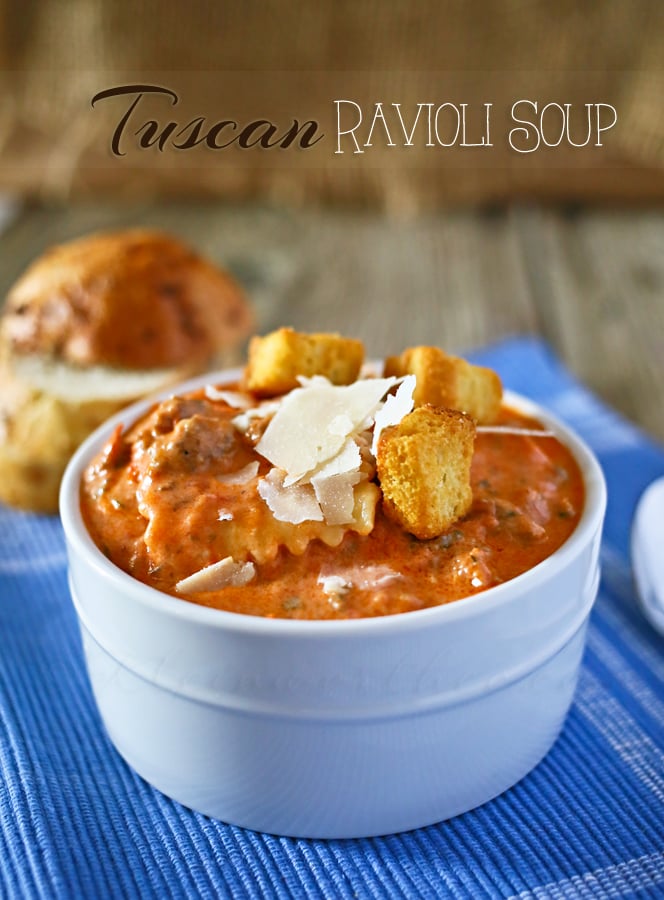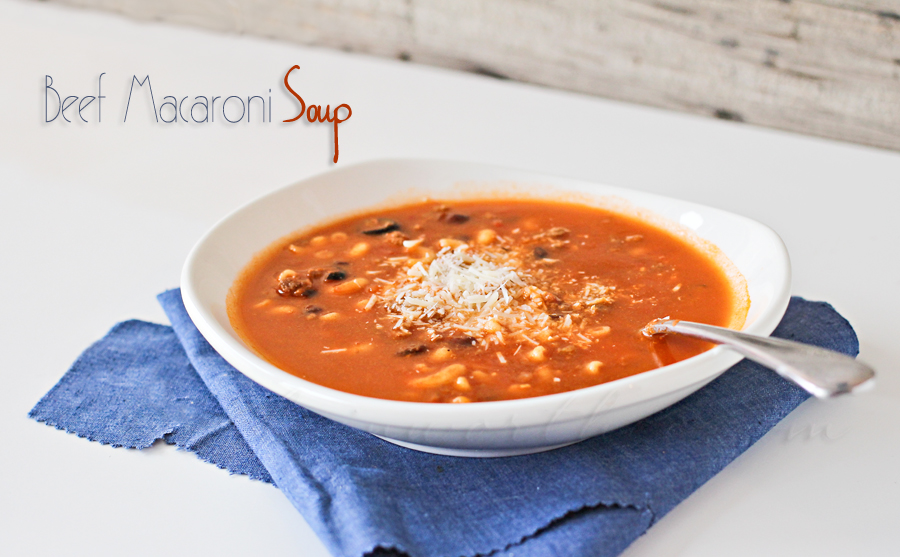 To see where I am linking today- visit HERE