Oh you guys!!! I have another one of my Yummy Bar Recipes to share with you all today. You see, while the hubs was recovering from his surgery I was doing the shopping. Normally that doesn't happen & so the only things that end up in the pantry are the things on the list. Those things on the list are usually only the things we are actually needing. When I go to the store I am reminded of all the wonderful things available out there & because of this those wonderful things usually end up in my cart. Sooooo, you could say I lost all control in the cookie aisle. I brought home nearly ever variety of Oreos & I was finding that I needed to do something with them before they went stale. Soooooo I created some seriously good treats. I'm so excited about these Golden Cookies & Cream Bars because they are like a krispie treat – only remove the krispies & replace them with crunched up golden Oreo cookies. Yep – they are incredible & taste SOOOO good.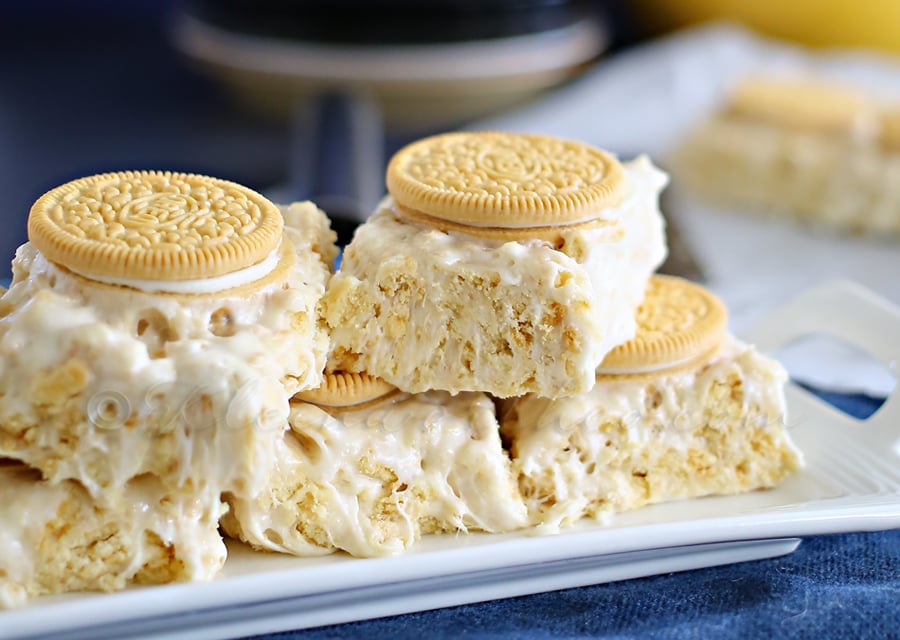 Oh yes – look at that! I'm telling you – you have to make these!!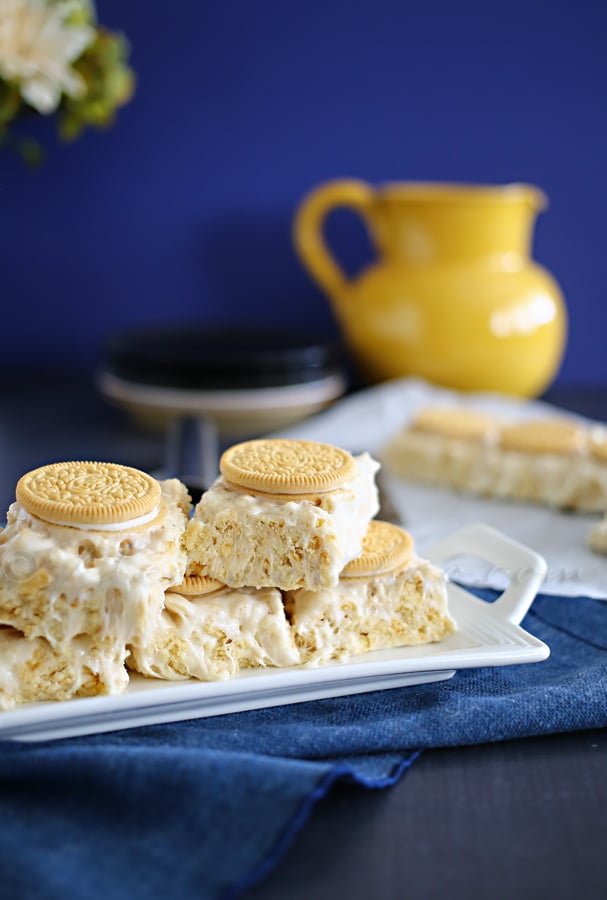 I absolutely can't wait to make these for our next gathering.
Only I will probably double or triple the batch to make sure I have enough!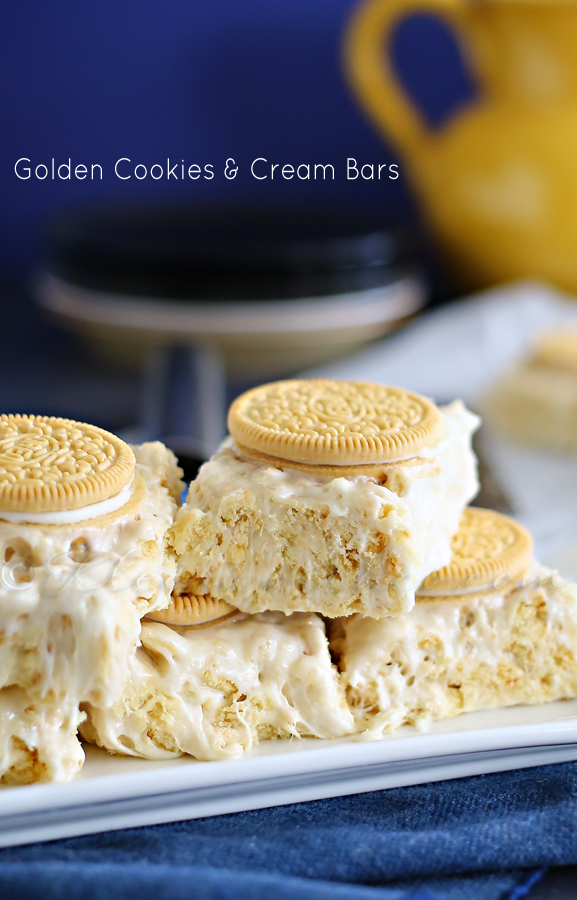 Golden Cookies & Cream Bars : Yummy Bar Recipes
Ingredients
30-40 Golden Oreos - crumbled coarsely
1/2 stick butter
5 cups regular size marshmallows
12 additional Golden Oreos for topping
Instructions
Place cookies in food processor & pulse until they are coarse crumbles

Line an 8x8 inch pan with parchment & give a light spritz with cooking spray

In a large bowl - combine marshmallows & butter

Microwave marshmallows on full power for about 1-1/2 minutes. They should puff up quite a bit.

Remove & immediately mix in the Oreo crumbles until fully mixed in

Transfer to prepared pan & press into an even layer

Top with remaining whole cookies & press in

Allow to cool completely before cutting.

Store in refrigerator in airtight container but bring to room temperature before serving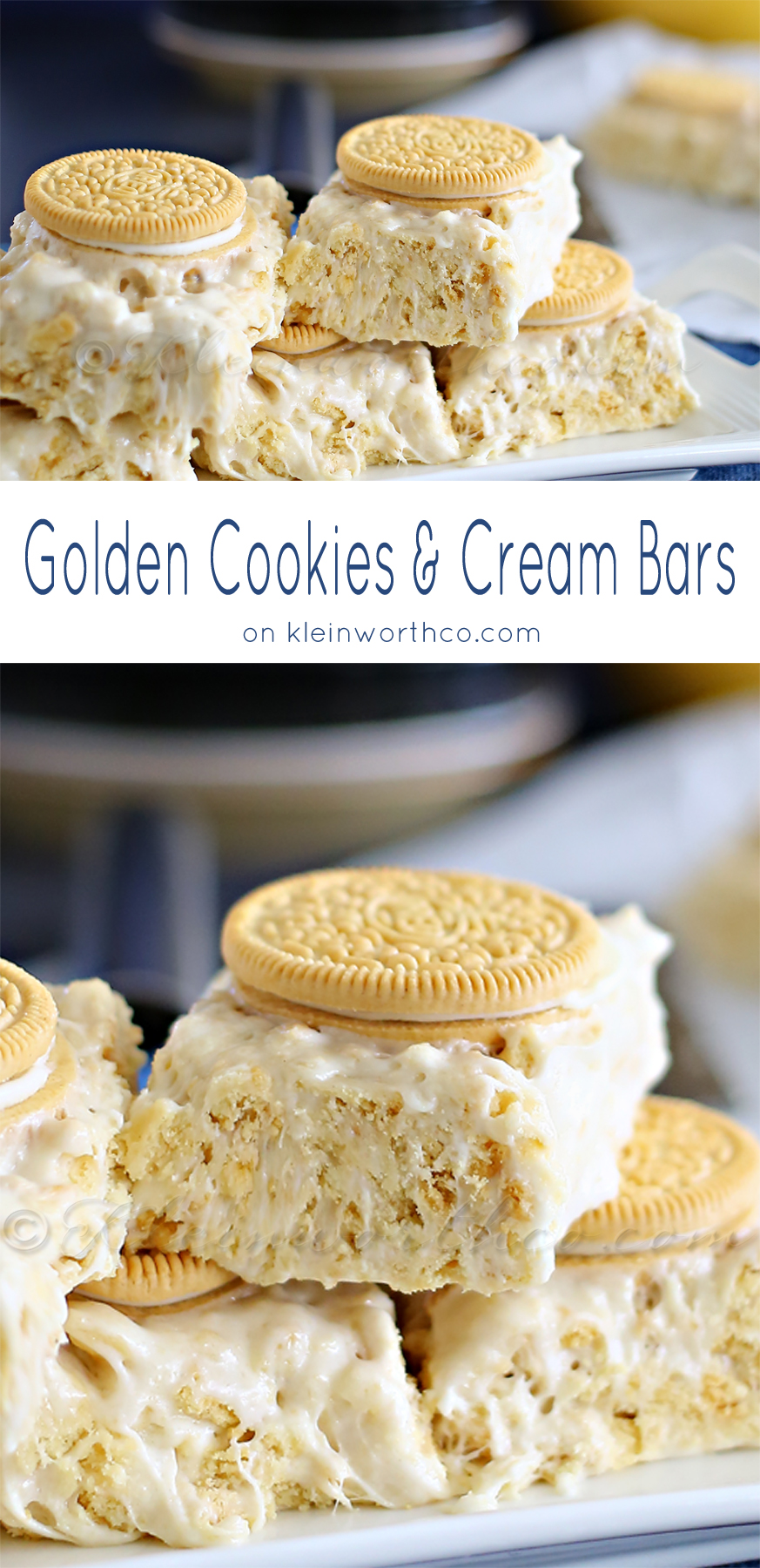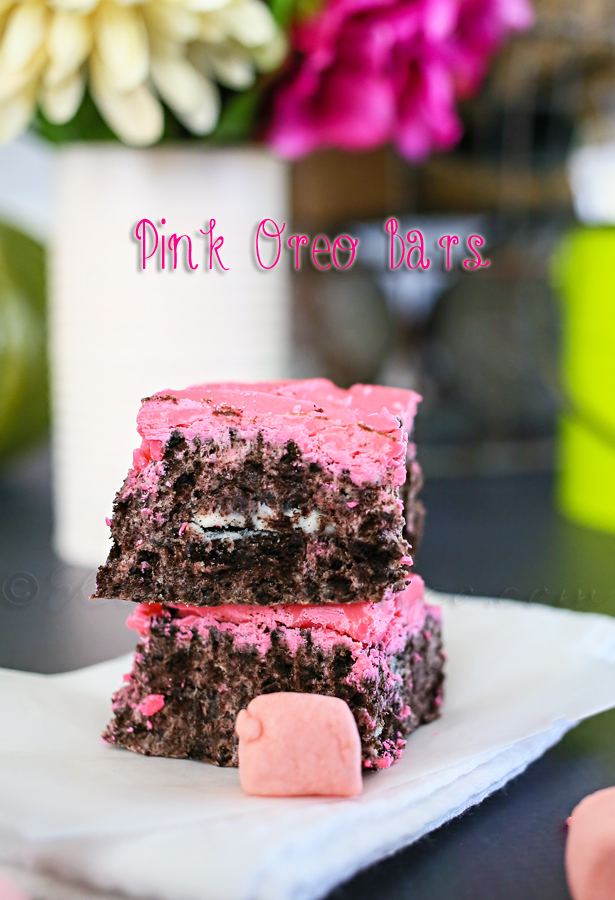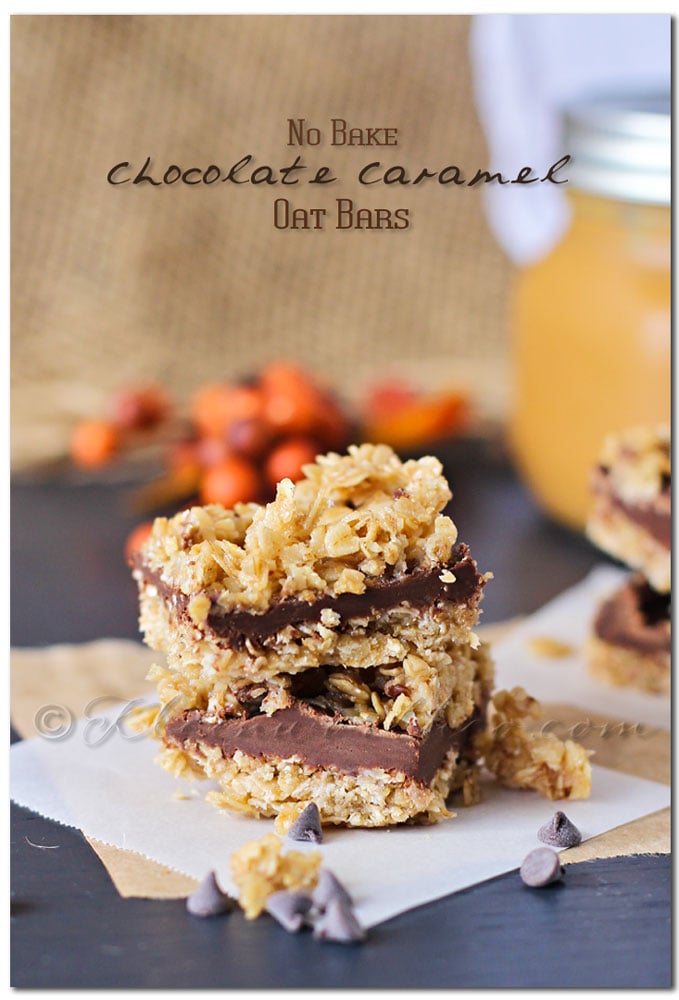 No Bake Chocolate Caramel Oat Bars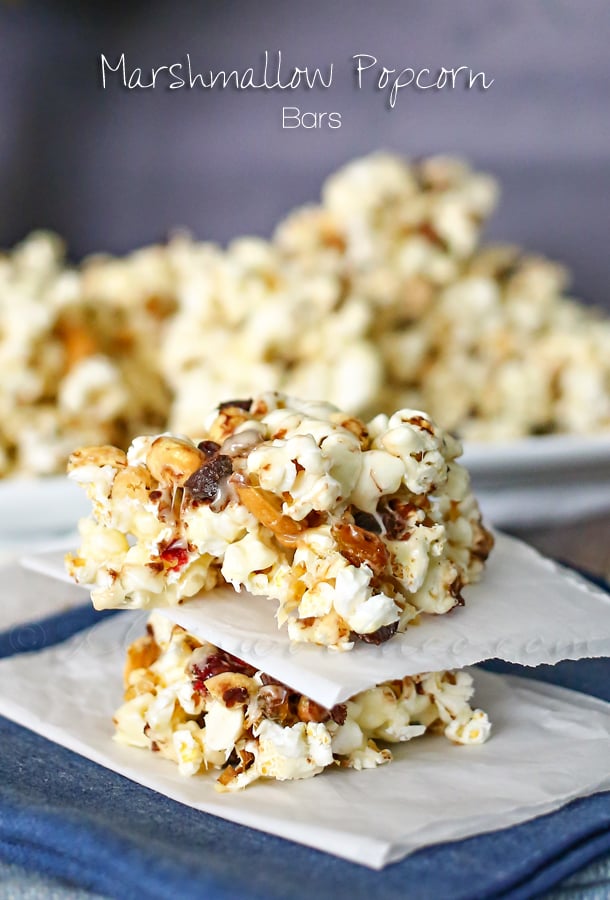 To see where I am linking today- visit HERE