If you remember when we were first moving into our house, I mentioned that I was putting unpacking on hold while I worked on getting some final projects painted so they could finally be put into their permanent space. Well one of those little (& more fun) projects was this Glitter Wave Table Makeover. I had been dragging around this really inexpensive accent table since I bought it for my very first apartment when I was 18. Jump ahead all these years & I still have it. It's traditionally used under a table skirt – which is how I had been using it or storing it for all these years. Until I saw someone paint a similar table a few months ago. The light bulb went off – duh! I love transforming things with a little paint. So I pulled out some colors to match the powder room & got to work. Check out how easy it was to complete.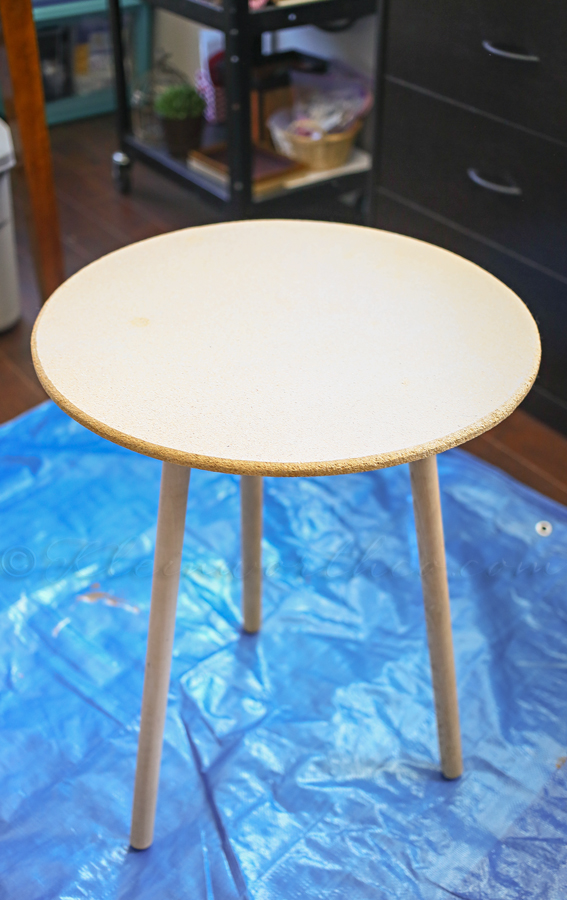 Here it is – in all it's sadness. You can still buy them at places like Walmart. I don't even think Walmart had made it to the west coast yet when I bought mine. You can see a similar one here.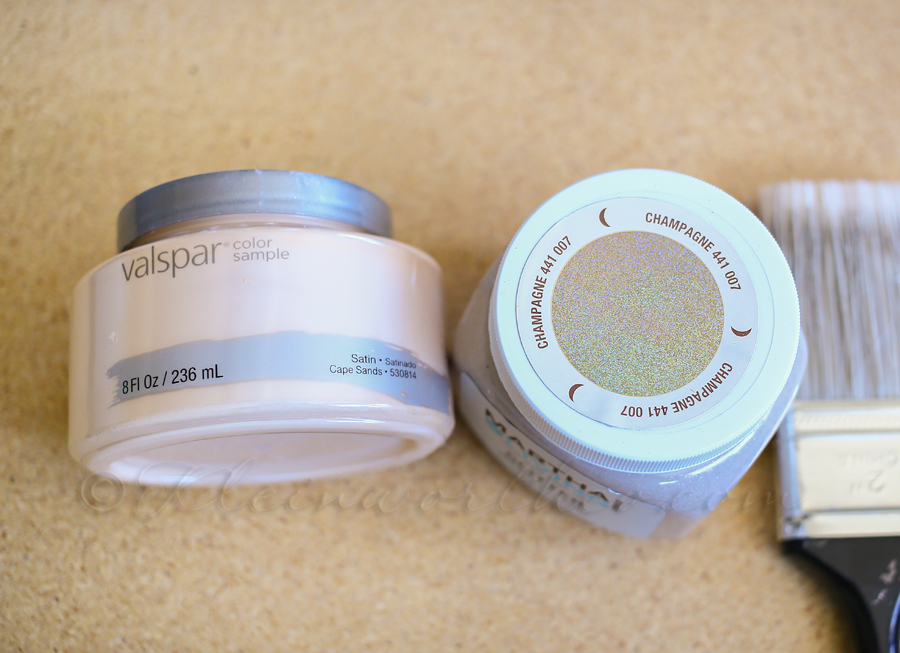 So I started with the pale pink shade all over the whole table – Valspar Cape Sands. Then I used the Martha Stewart Champagne for the waves. I was so excited to find actual glitter paint while shopping one weekend.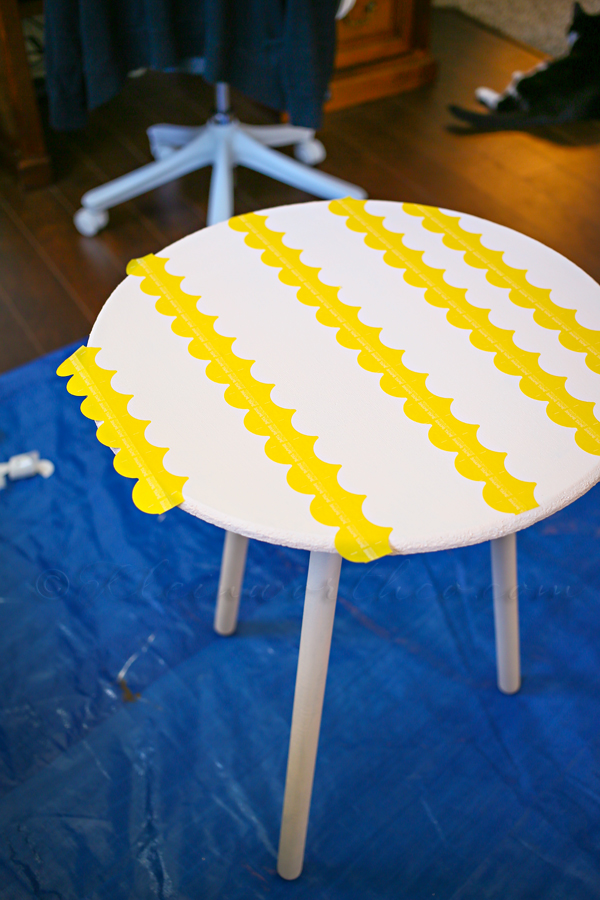 Once the paint was dry I used some leftover shape tape that I had from another project.
I purposely made the waves progressively larger from one side to the other.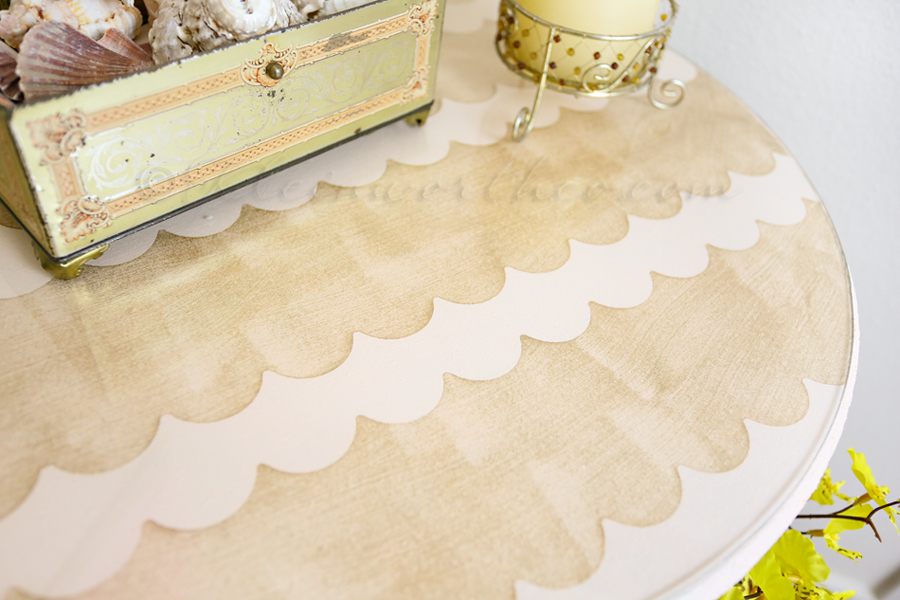 Just a couple coats – pulled off the tape & let it dry overnight.
Then I added the glass piece for the top when I finally placed it in the powder room.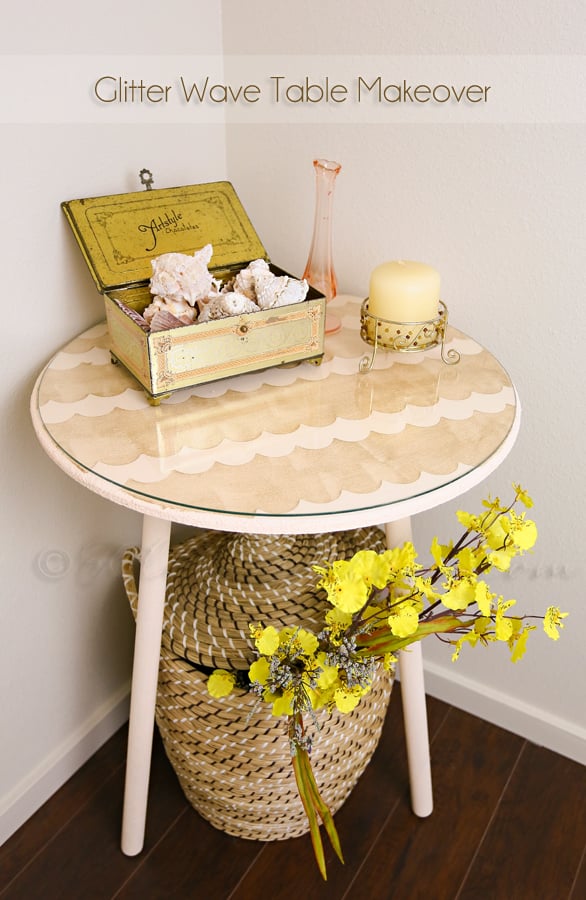 It was so easy. I wish all furniture makeover projects were this simple. I like it so much better than draping a table skirt over it.
I have a couple more projects I did for this room – so stay tuned for those in the coming weeks.
Want to see more from our new home?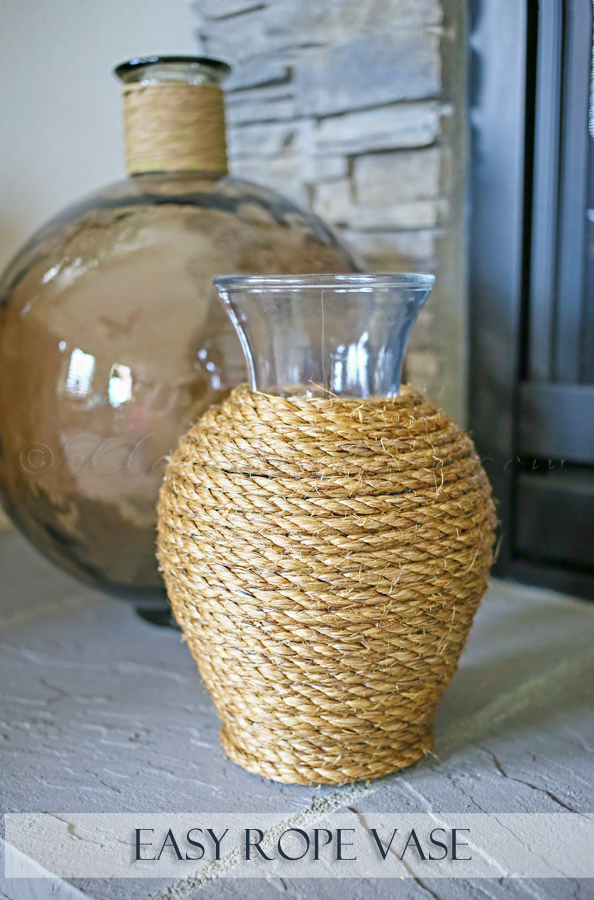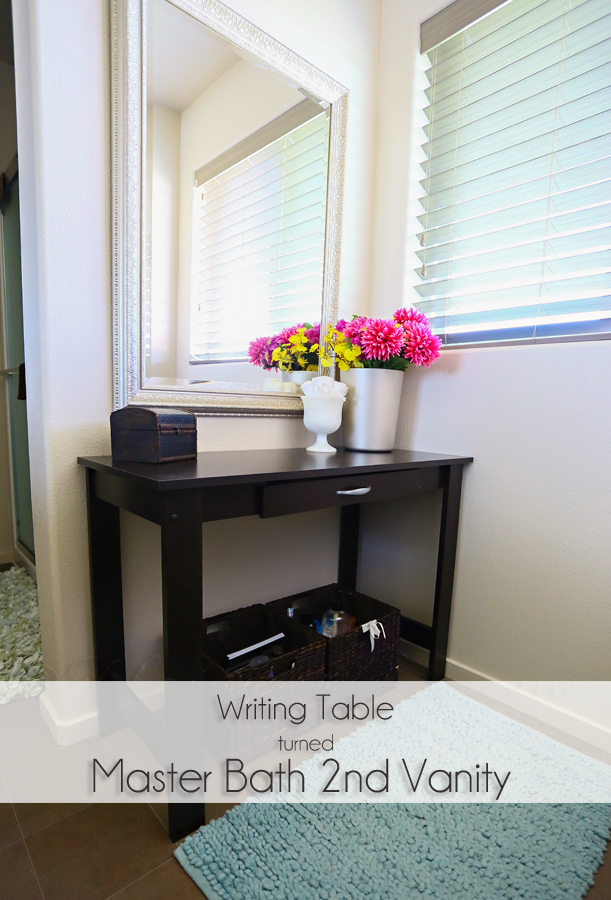 Master Bath 2nd Vanity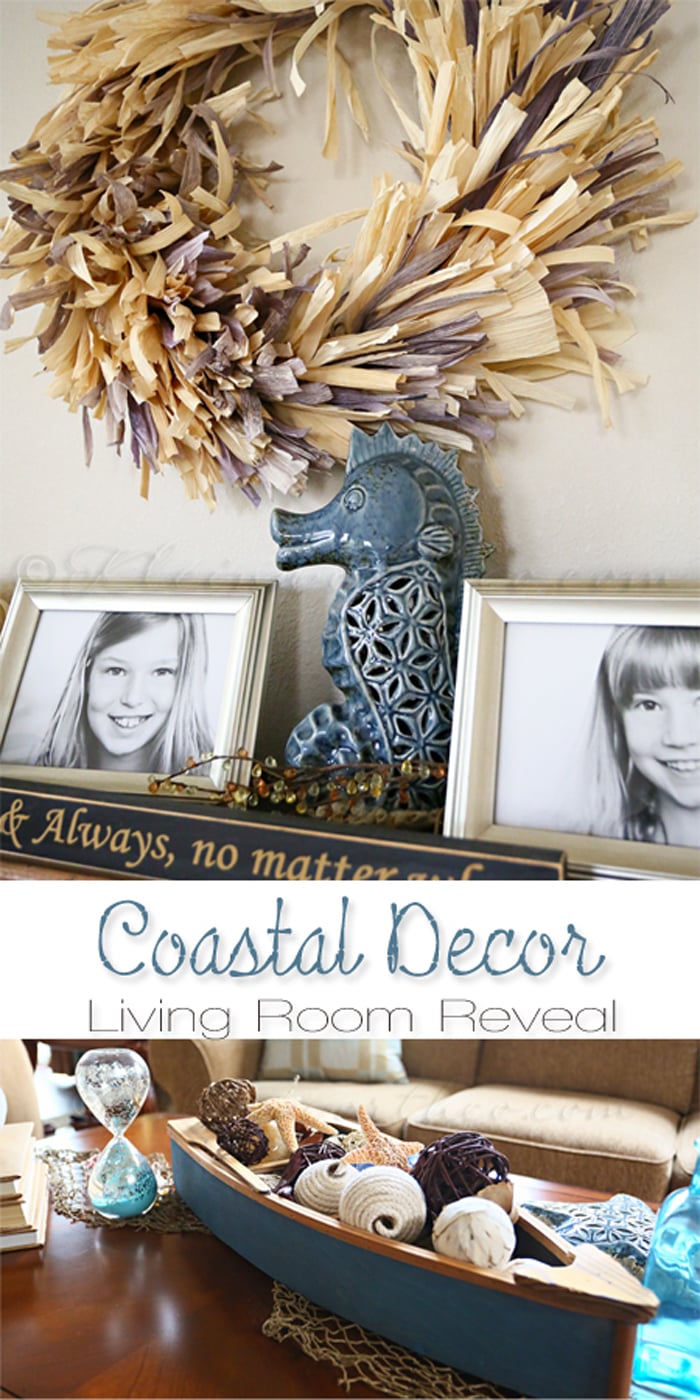 Coastal Decor {Living Room Reveal}
To see where I am linking today- visit HERE



[include id="1″ title="Footer Ad"]