Celebrate your team & cheer them on with these Football Game Day Cookies that can be made in both vanilla or chocolate. Customize with your team colors!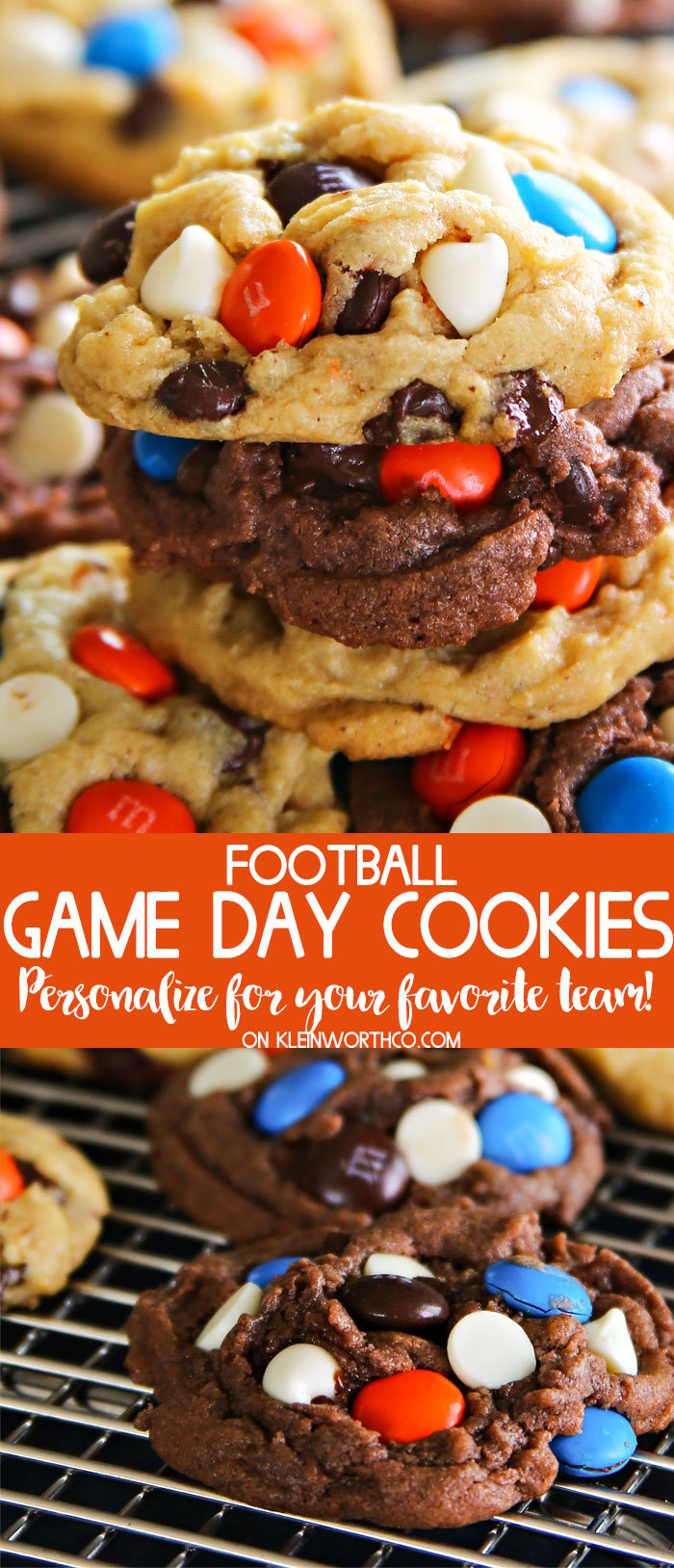 I sure love my football! How about you? Are you a football fan? We love both college & professional games & our weekends revolve around making awesome food & watching the games. But you know what makes it so much more fun? Having these Football Game Day Cookies! You should see everyone light up when they can enjoy cookies in the favorite team colors. It makes game-day just THAT much more fun!
Football Food
This post contains some affiliate links. Click here to read my full disclosure policy.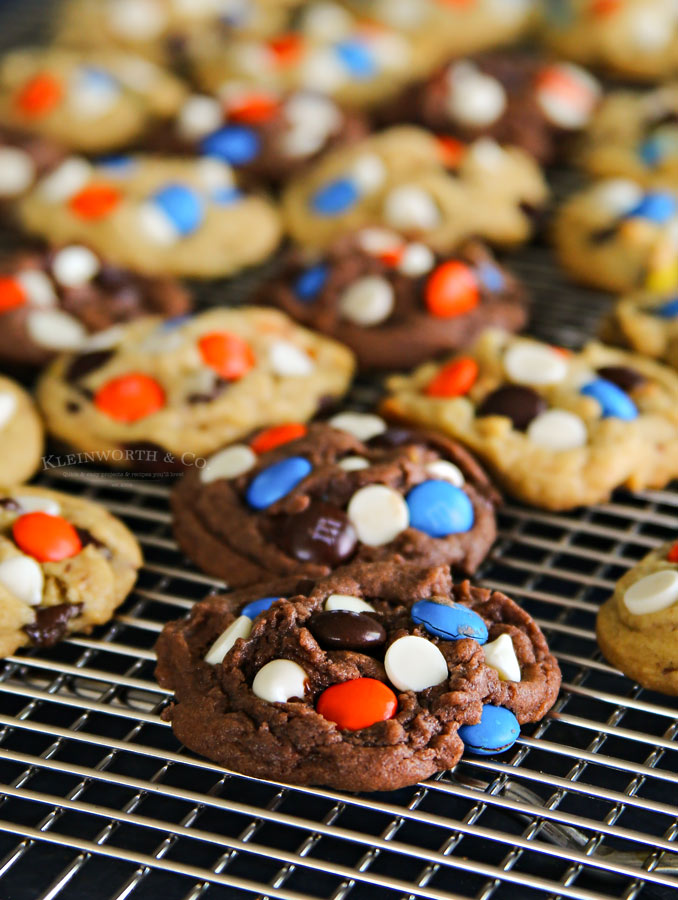 Now these cookies- let me tell you….they are truly amazing. Soft, chewy, buttery but with a little bit of cakiness to really make them thick. I can tell you that even when they are 24+ hours old, people are still raving over them. I made them for a party a couple weeks ago & people wouldn't get away from the bowl. We then took some extras we had left behind over to another gathering the next day. Still just as good & people devoured them in just a few minutes.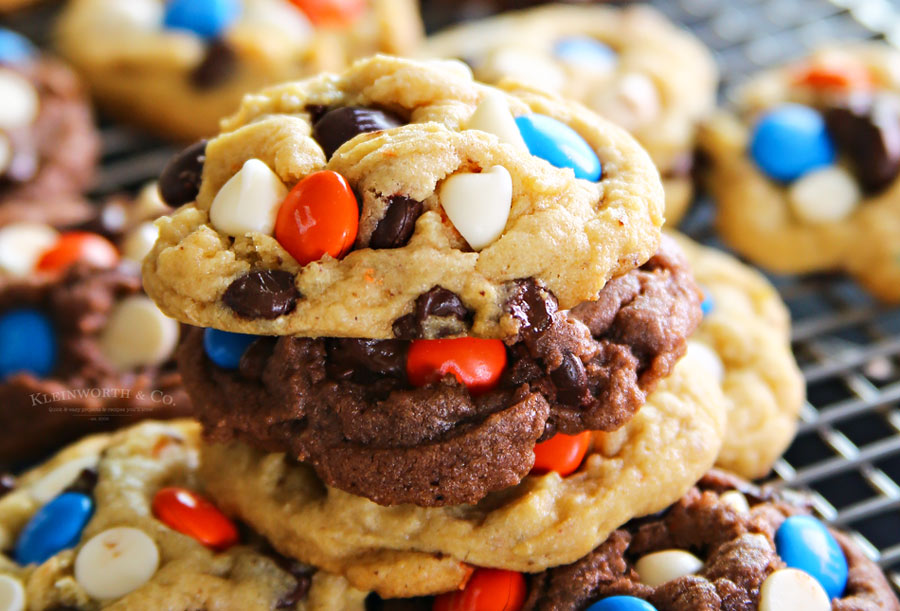 Now- one thing about these cookies- you have to let them chill. I know, it's a bummer, I totally get it. But let me tell you- it's so worth it. Chilling helps them keep their shape when they bake & not spread too much. It also helps bind the flavors & it really does create the most AMAZING cookie! So what I usually do is whip up the dough after dinner & pop it in the fridge. Then when I get up in the morning I can just heat the oven, scoop them all out on the trays & bake. It actually makes it easier to break it out & then the cookies are nice & fresh for our game day parties! YUUUUMMMM!!
Football Game Day Cookies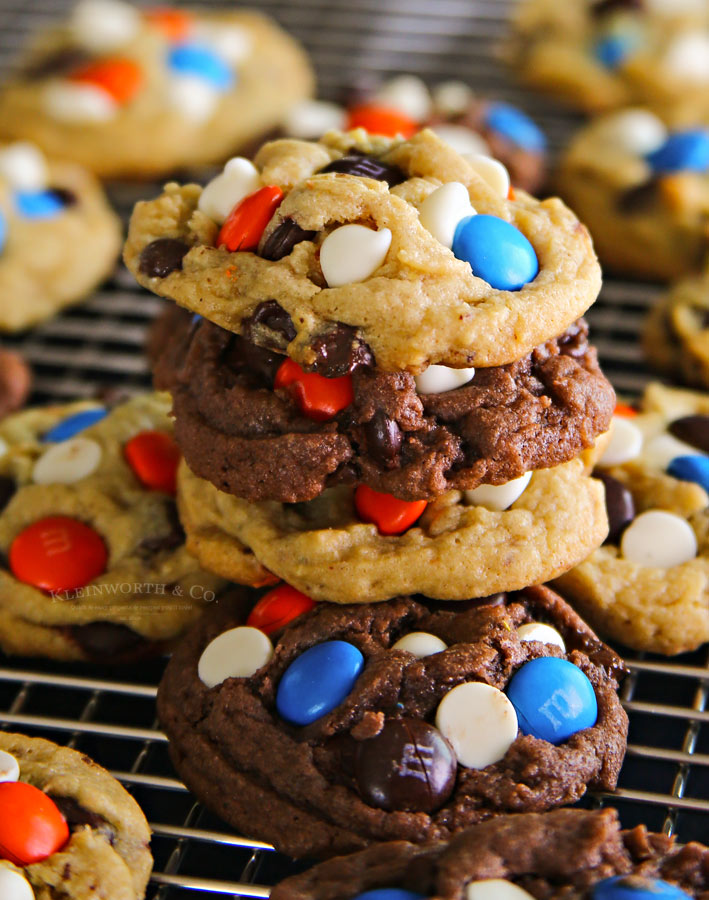 These will be the HIT of your tailgating football party- I promise!
Be sure to bookmark your favorites here so you have them handy, or Pin them to your favorite recipes or projects board on Pinterest.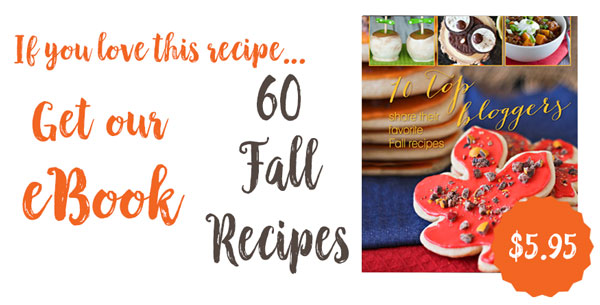 If you make this recipe- please leave a link or tag me on Instagram @KleinworthCo
Looking for more awesome game day snacks?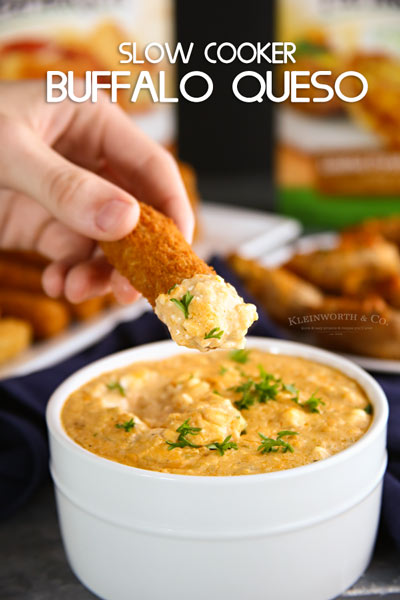 Slow Cooker Buffalo Queso Dip Recipe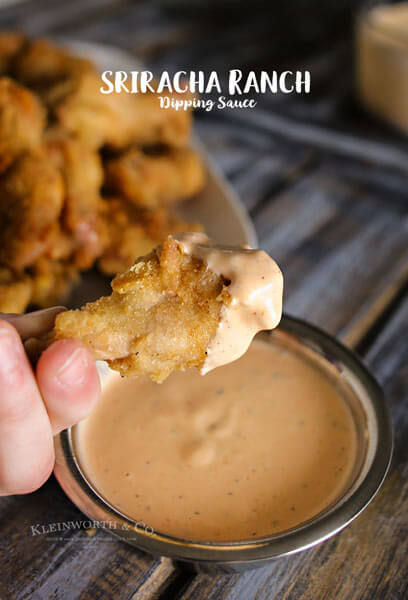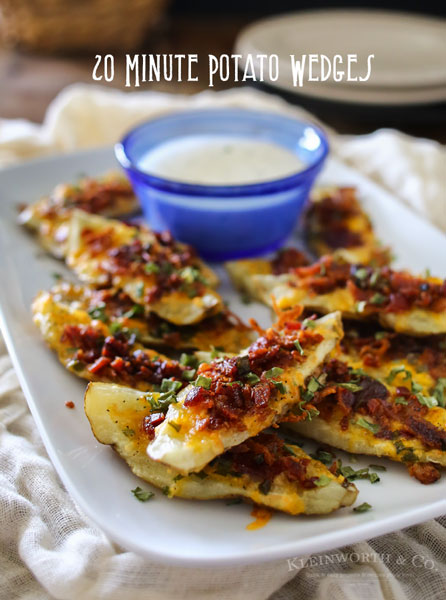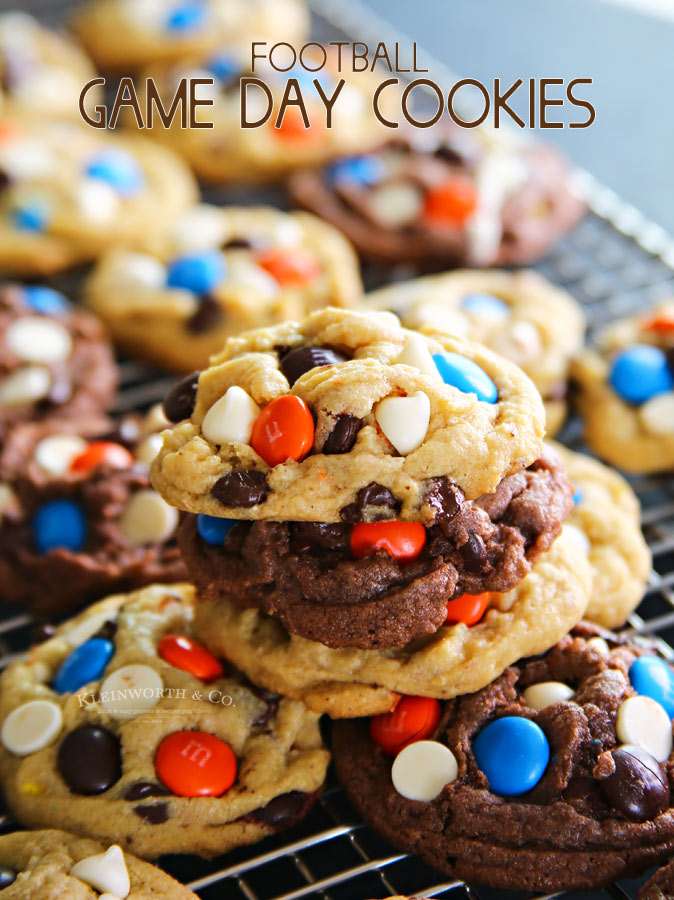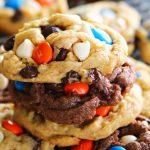 Football Game Day Cookies
Prep Time 1 day
Cook Time 12 minutes
Total Time 1 day 12 minutes
Ingredients
1 stick 1/2 cup butter - room temperature
1/4 cup margarine
3/4 cup packed brown sugar
1/4 cup granulated sugar
1-1/2 tsp vanilla extract
1 egg- room temperature
2 cups all-purpose flour scooped lightly - not spooned into your measuring cup
1 3.4 ounce box instant vanilla or chocolate pudding - not cook & serve
1 tsp baking soda
1/2 tsp salt
3/4 cup milk-sweet chocolate chips
1 cup white chocolate chips
1-1/2 cups Team Colors of Choice- M&M's - divided
Instructions
In mixer bowl - beat butter, margarine, sugar & brown sugar together until fluffy

Add egg & vanilla - beat well

Add in flour, pudding mix, baking soda & salt - slowly stir first & then beat until all ingredients are completely incorporated.

Slowly stir in chocolate chips

Fold in 1/2 the M&M's

Remove beater, cover & refrigerate overnight

The next day preheat oven to 350 degrees

Roll dough into balls - it will be firm

Place dough balls on baking sheet & bake cookies for 9-12 minutes (mine were perfect at 11)

Remove & immediately top each cookie with a few white chocolate chips & M&M's before they cool.

Leave cookies on baking sheet to cool

Start with a cold cookie sheet with each batch to ensure that the cookies bake consistently.

Store in an airtight container at room temperature
Don't miss these great ideas from these bloggers….
BEST Loaded Chicken Nachos | The Pinning Mama
25 Quick and Easy Chicken Recipes | Courtney's Sweets
0