I love a great dinner that comes together in less than 30 minutes. With all that is happening during the day, I don't often get time to get to prepping dinner ahead of time. So on the weekends we pick up our essentials without a real plan in mind on what we will do with everything. We like to be creative & try not to make the same things all the time. Sometimes that makes it harder when we are throwing something together. Other times – like when I created this Ditalini & Sausage Soup it just comes together so perfectly & I vow to make it again & again.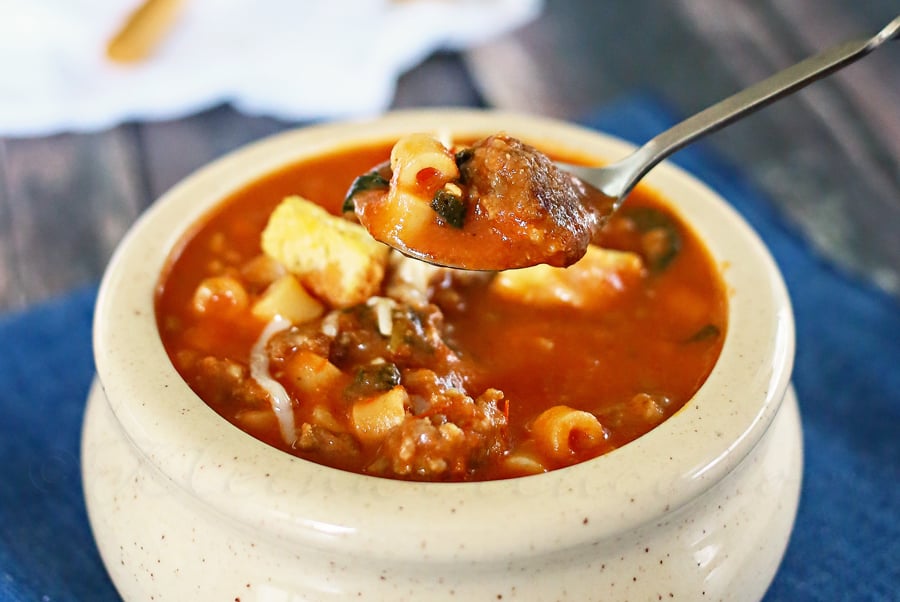 I love that this can be made with things we always keep on hand. It takes less than 30 minutes too. That means that I can whip this up with little notice – which is great when we have unexpected dinner guests. Especially because this batch makes A LOT. So we typically have plenty of leftovers to have with some sandwiches the next day too.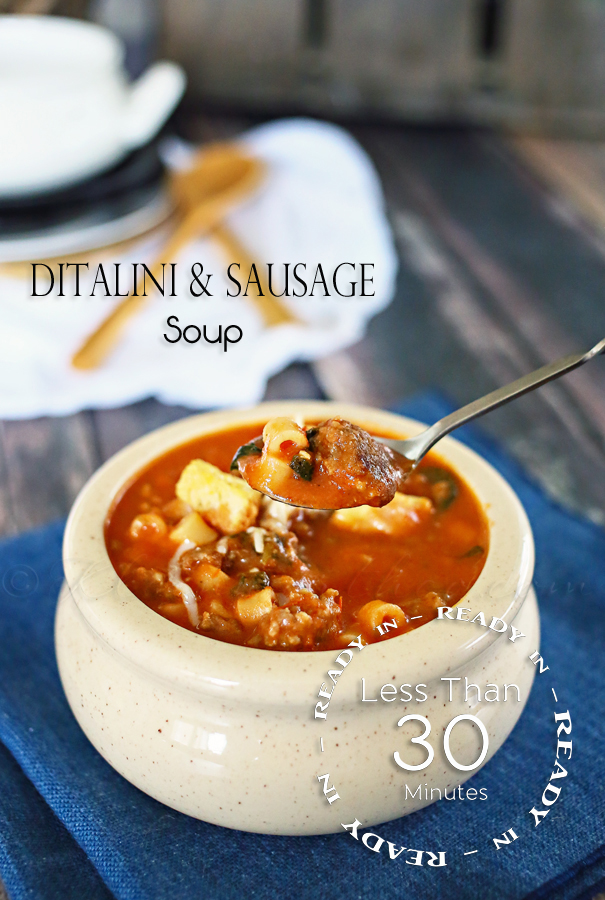 Ditalini & Sausage Soup
Ingredients
2 pounds ground sausage
2 28 ounce cans crushed tomatoes
32 ounces chicken stock
1 qt half & half or milk
12 ounces tomato paste
1/2 onion
2 tbsp minced garlic
9 ounces chopped spinach
1/2 stick butter
4 cups Ditalini noodles
Salt pepper, granulated garlic to taste
Top with croutons & cheese to serve
Instructions
Brown sausage, onions & garlic in large skillet over med-high heat.

In a large stock pot add butter, tomato paste, crushed tomatoes, chicken stock, browned ground sausage & spinach.

Bring to a boil- stirring frequently - Add seasonings to taste.

Continue to boil 5-10 minutes for flavors to marry

In another stockpot cook your ditalini to package directions & drain

Reduce heat on soup & slowly add in half & half - stir well

Bring soup to a simmer- Do Not Boil. Simmer about 5 minutes

Add in cooked ditalini

Serve with croutons & cheese for garnish
Want more great soups?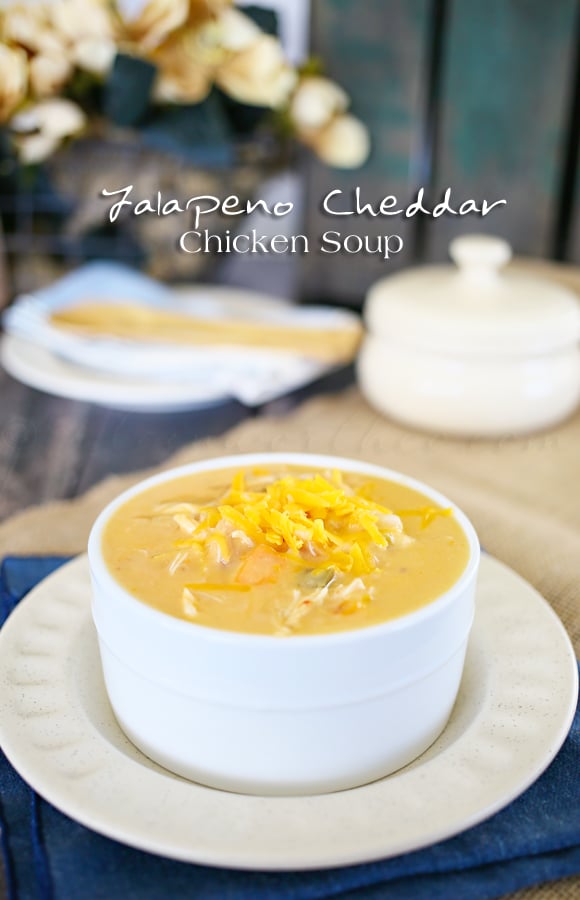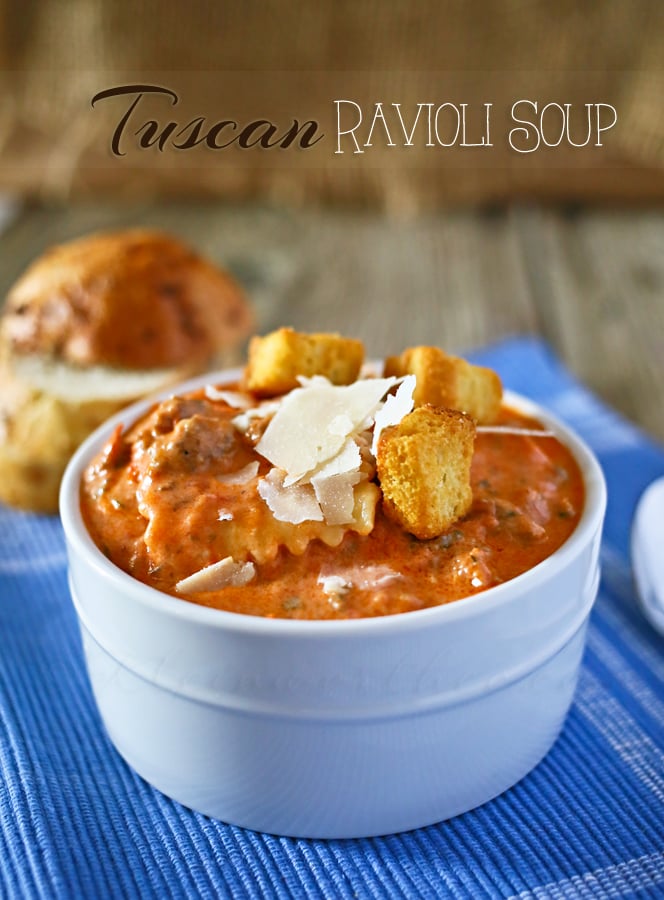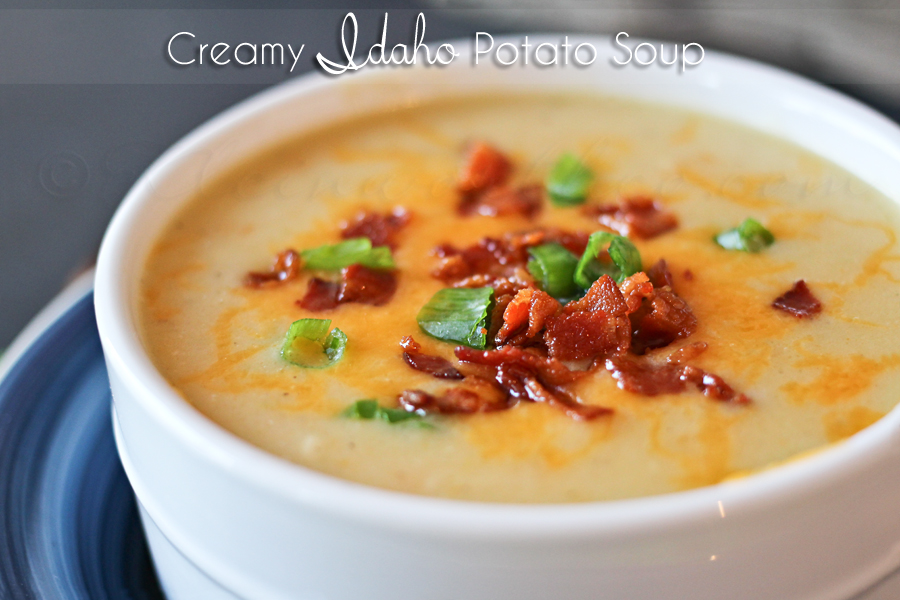 To see where I am linking today- visit HERE