Are you in organizing mode? We definitely are. I love keeping things tidy & clean. Clutter is not my friend. Not only does it physically fill up space but it clutters my mind as well. So I decided to take something that I have on hand all the time & make these little Desk Organizer's for my daughter. They work perfectly for all her crafting supplies & make her tiny desk look clean. This project comes together quickly – which is great for you busy moms out there. Plus, repurposing things is something I absolutely love to do- so this project just makes me smile.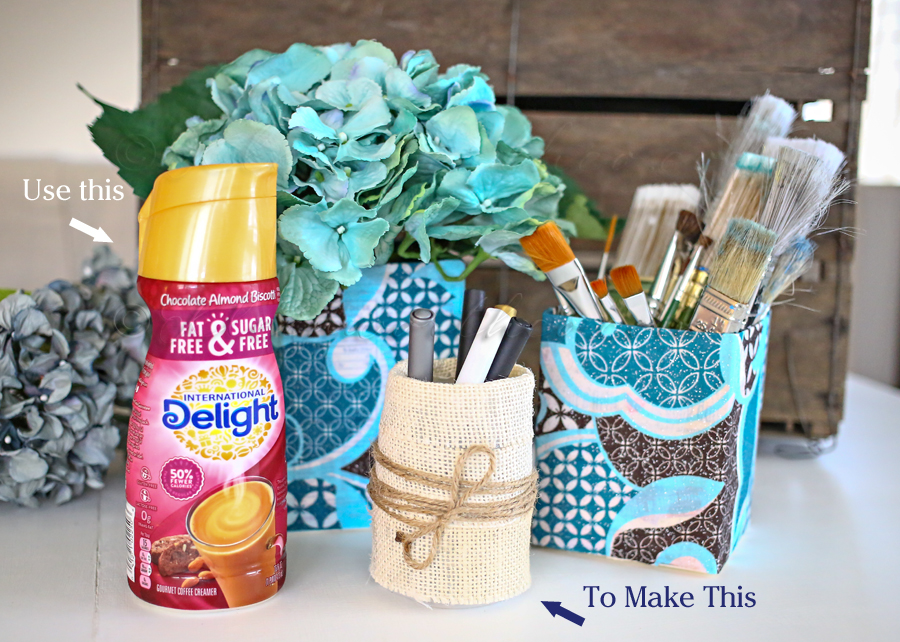 You see – since I really go through the coffee creamer I don't like throwing out the bottles. Yes I can stick them in my recycle bin. But if I can make a good use for it- then it saves me from having to go buy something that would work just the same. So I save them & use them for things like making these desk organizers for my daughter's room.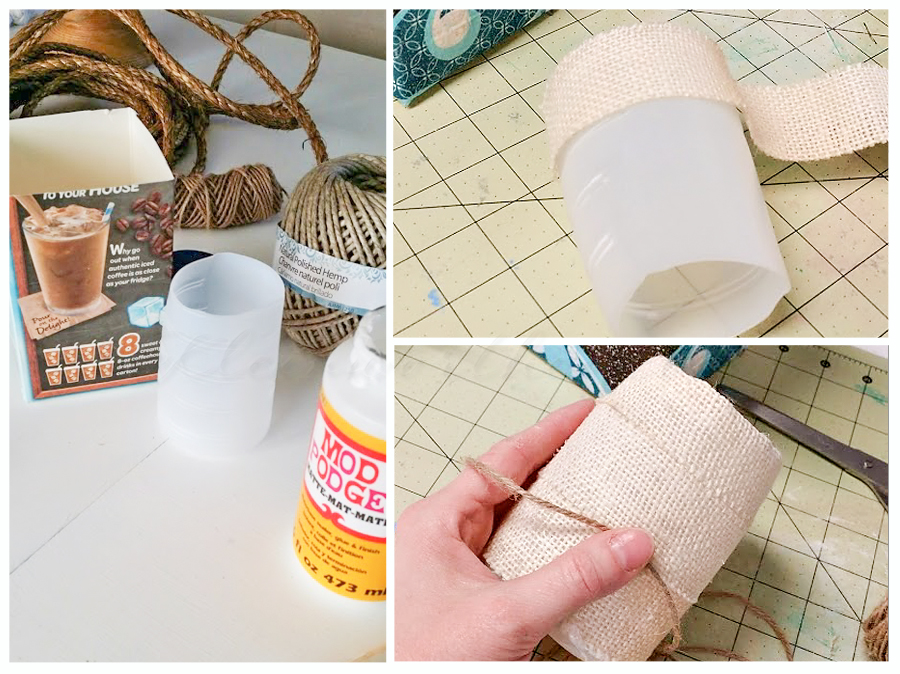 So I started with cutting off the top of the bottle & the carton.
Then I used hot glue to attach the burlap to the bottle. I finished it off with a little sisal wrapped around.  EASY!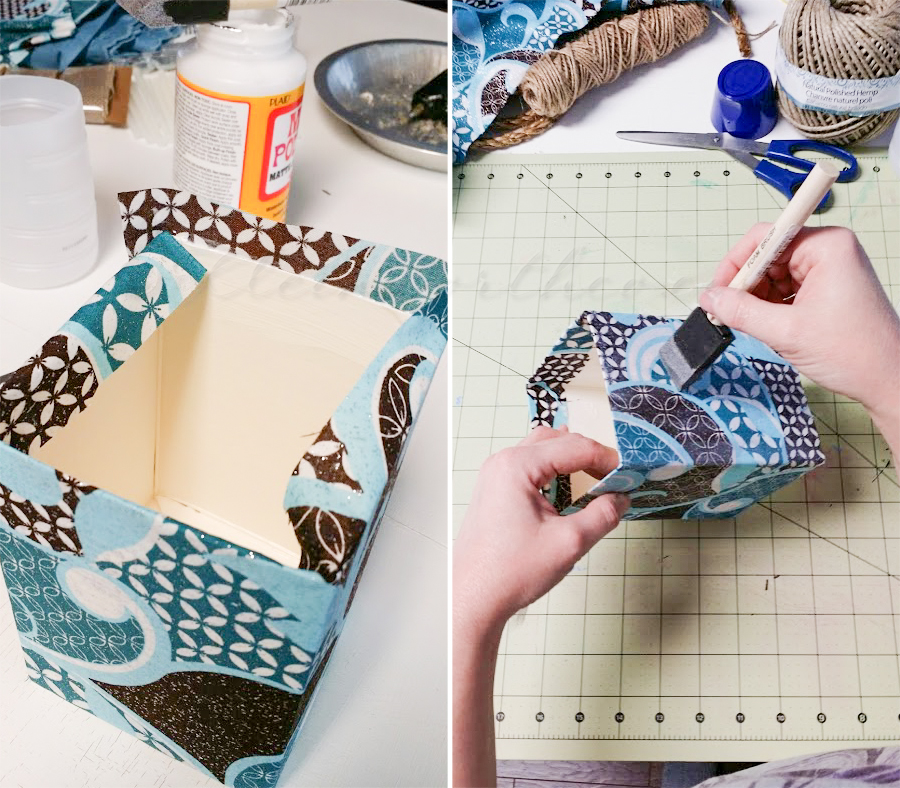 As you can see I have some square ones.  Those are from my Iced Coffee Cartons.
For the carton- I coated the outside with Mod Podge & then pressed the fabric firmly all around.
Then I folded in about 3/4 inch at the top to finish off the edge.
Finally I gave it another coat of Mod Podge over the top of the fabric to seal it all.
– Again – very simple & takes very little time.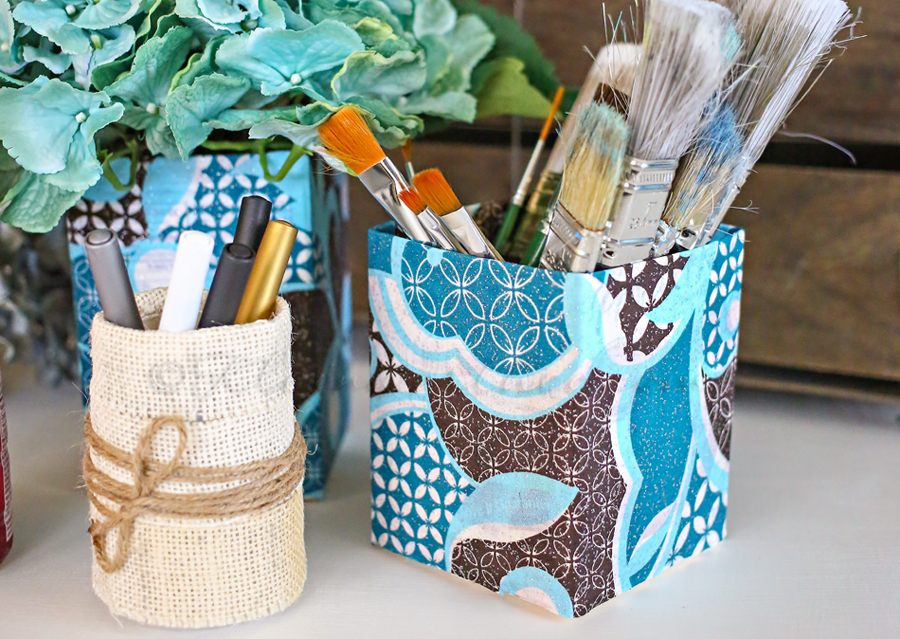 These cartons work great for the larger things like the paint brushes.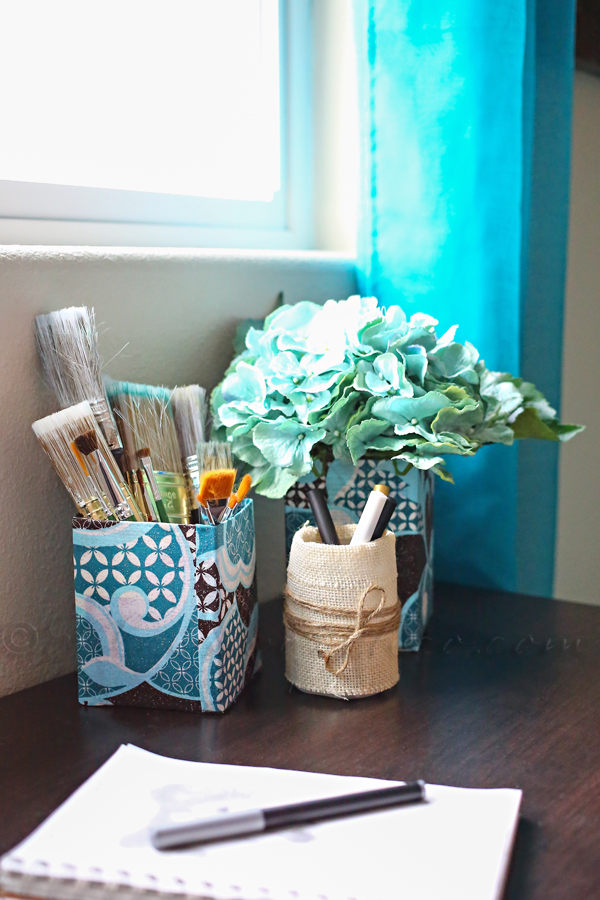 She absolutely LOVES them. She has been begging me to use this fabric on something for her room.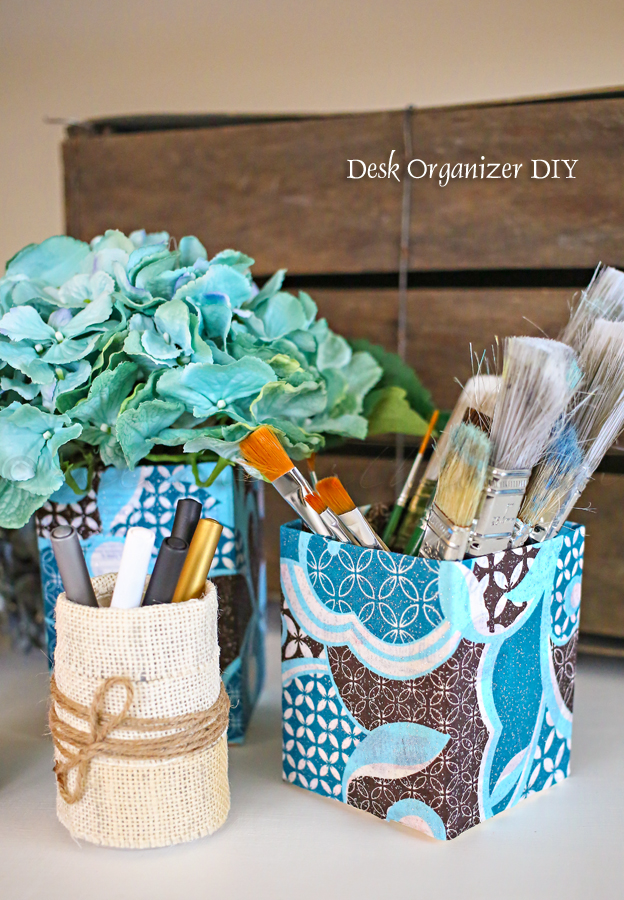 Simple & useful.  Can't beat that.
Want more great repurposing projects?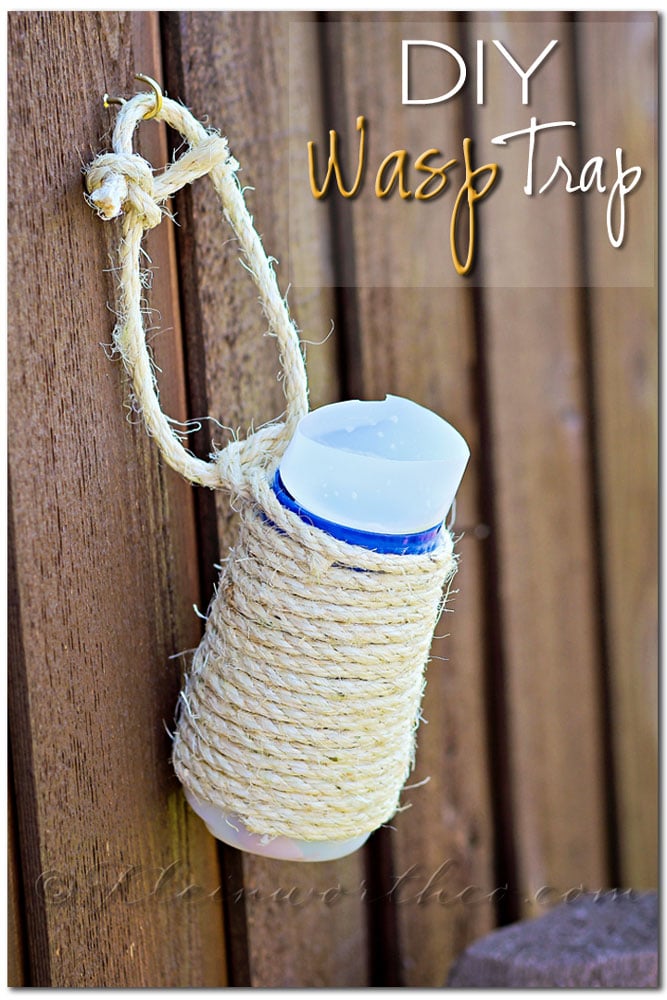 Wasp Control with DIY Wasp Trap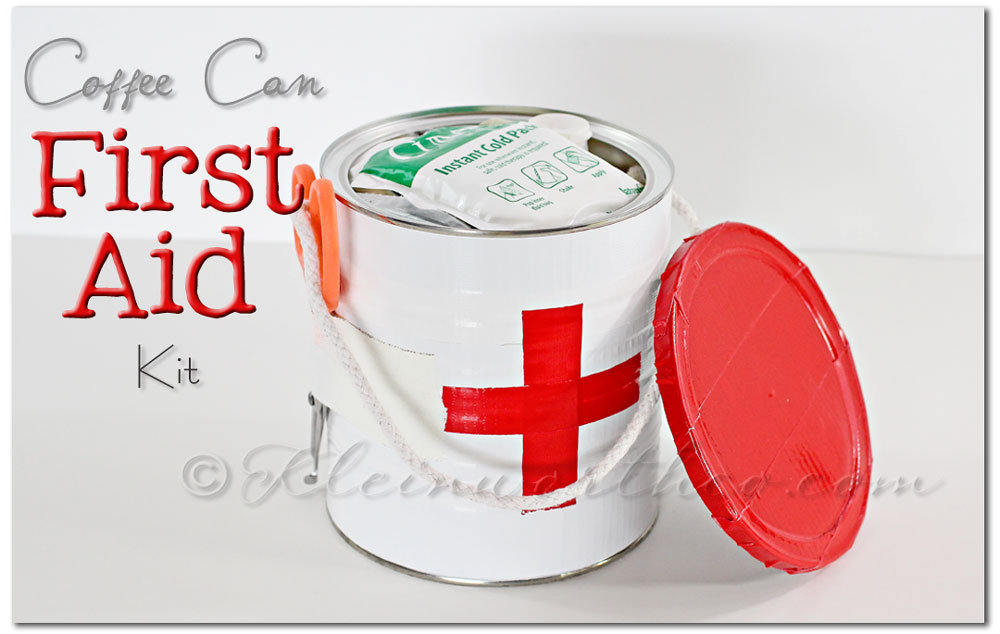 First Aid Kit and Printable Checklist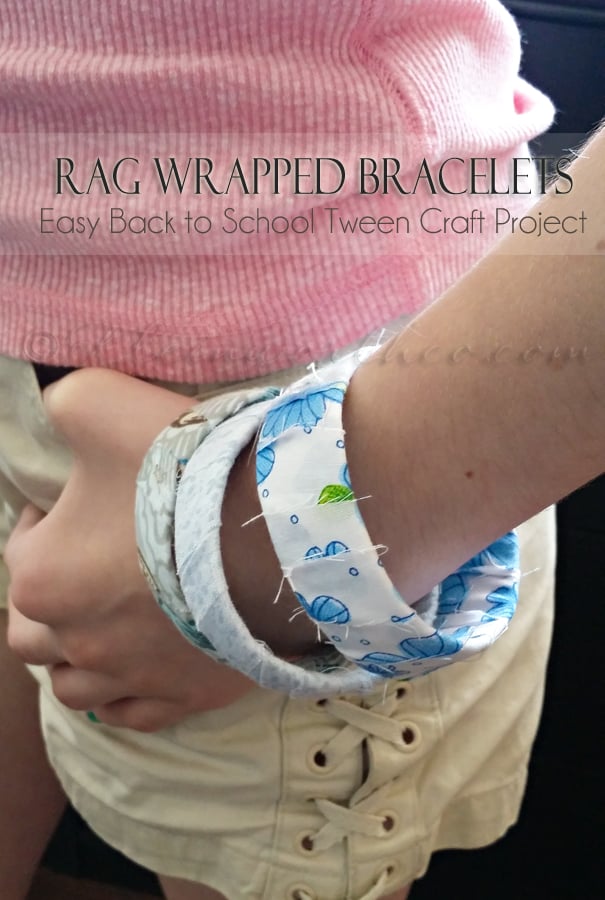 To see where I am linking today- visit HERE