There have been a lot of different ways to make Dulce de Leche (milk caramel) floating around lately. Some of you may wonder what all the hype is about. Some of you may be hesitant to give it a try because you just don't know how it will turn out. I did give it a try – several times. So I decided to give you my way of doing it – after trying several different ways & coming up with what I found to be the easiest way for me.
I don't know about you- but I love having caramel on hand. If I want an ice cream topping, making a new treat- whatever!! I like to have it & eliminate a step. You know I like to make lots of things with caramel-(
caramel recipes here
) especially now that the fall season is upon us & I have an ABUNDANCE of produce at the moment. (HUGE SMILES HERE) I like this recipe because I can make several jars at a time so I always have some on hand & I can utilize my crock pot- leaving my oven open & available for whatever I may be making that day.
So I'm going to walk you through the steps. (so simple- but just so you have a visual)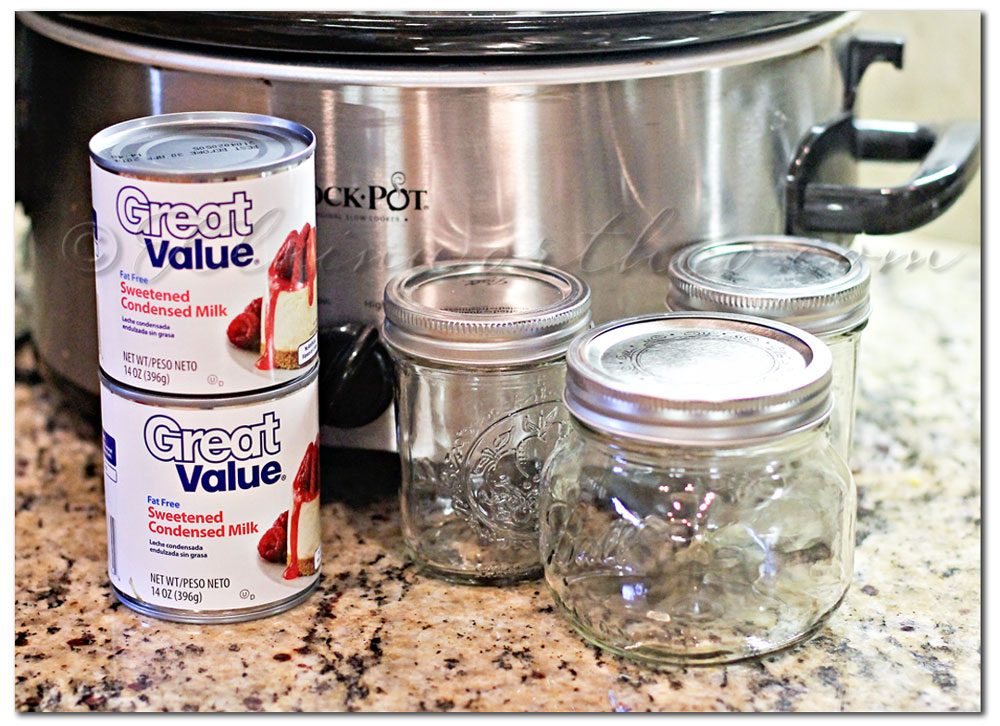 Jars- as you can see I did different sizes.
Sweetened Condensed Milk- I am showing 2 cans here but I ended up doing 3 for this.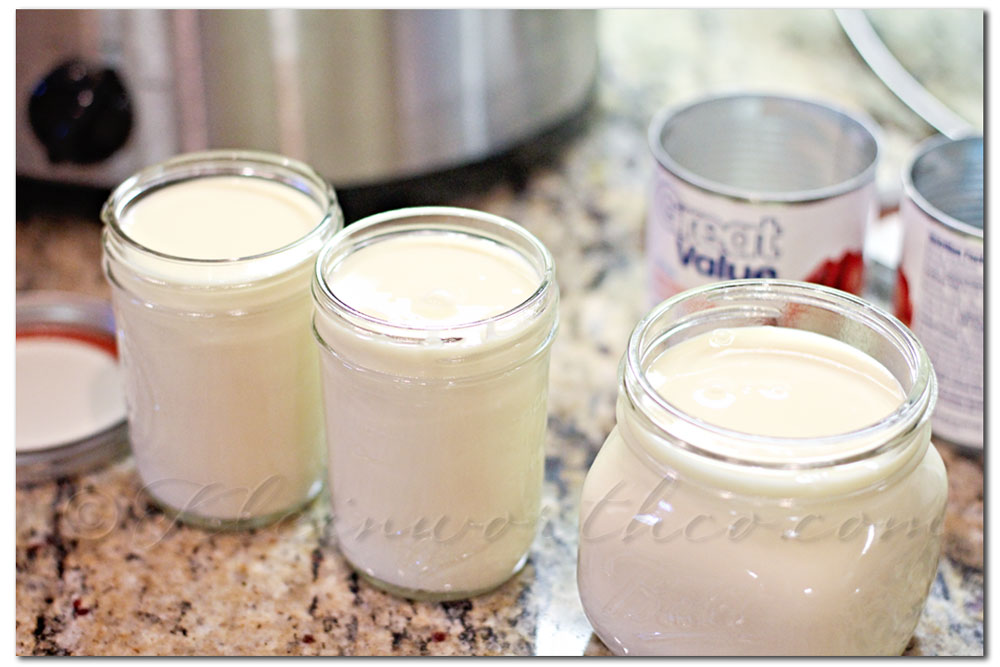 Okay- so 1 can into the big jar. Then another can that filled 1-1/2 of the little ones.
Then I took the 3rd can & topped off the rest of the second small jar & then filled the big jar a bit more.
Put on your lids- tightly!!! Make sure the rims are clean & clear of any dribbles first.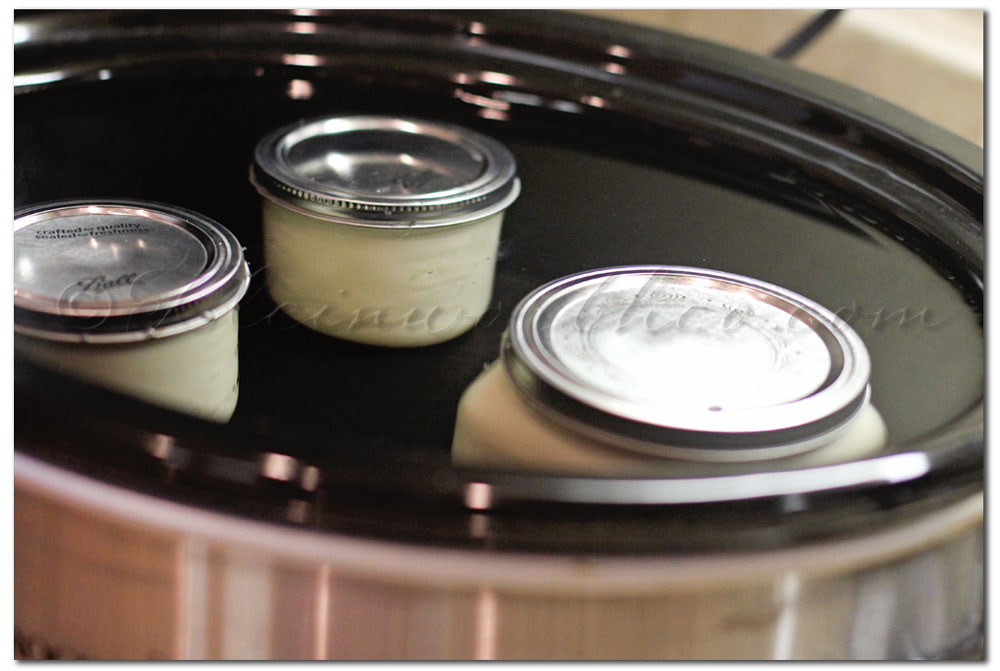 Place in your crock pot & fill with water until completely submerged. Plug in- cover- cook on high 4-6 hours.
Once it's the color you desire- remove with large tongs. Cool 60 min on wire rack & then transfer to refrigerator.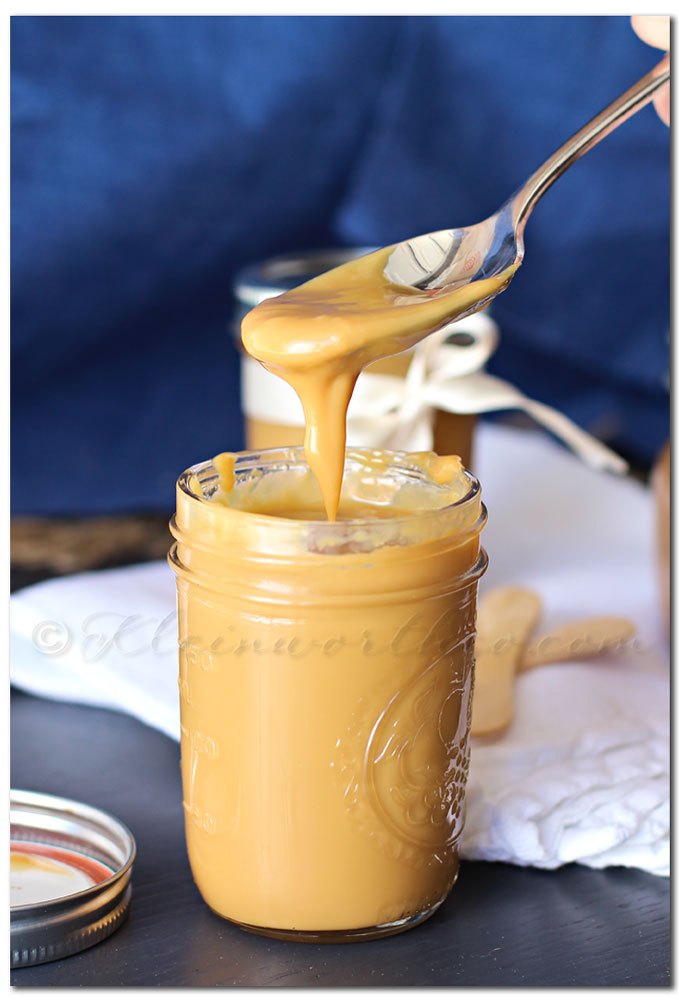 For these little ones- I did 4 hours because I wanted a lighter color.
Dulce de Leche - Slow Cooker Method
Ingredients
1 can Sweetened Condensed Milk
Canning Jar
Instructions
Transfer your sweetened condensed milk into whatever size canning jar you desire-
(1 can + 1 mid-sized jar or 1 can + 2 small jam jars)
Place lids on tight!
Place in slow cooker & cover with water.
Cook on high 4-6 hours or until it becomes the desired color you are after.
Remove carefully & Allow to cool on wire rack 1 hour.
Serve hot or store in refrigerator for 2 weeks.
https://www.kleinworthco.com/crock-pot-dulce-de-leche/
Recipe Source: www.kleinworthco.com | (c) Kleinworth & Co All images & content are copyright protected. Please do not use my images without my permission. If you wish to republish my recipe, please re-write it in your own words or link back to this recipe.
For the larger one I left it in for an additional hour for a slightly darker color.
The first time I did both for the full 6 hours- it was a bit deeper & thicker. I like having a variety depending on what I may need it for.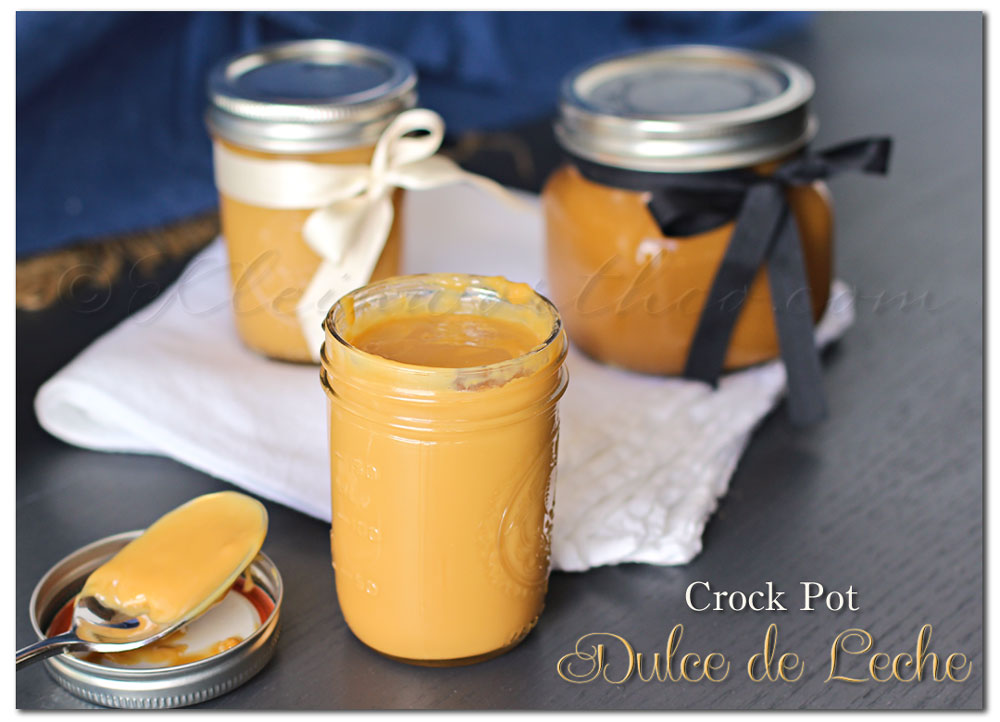 So Easy – So Good!!
Don't forget to come back & join me on Mondays for Project 52
To see where I am linking today- visit HERE
[jetpack_subscription_form]