Easy to make homemade Cookies & Cream Ice Cream is an Oreo lovers dream. Rich & creamy ice cream packed full of Oreo cookies is a tasty & yet simple dessert
WOW, remember last week when I shared my cookies & cream pudding pops? Even after enjoying those my craving for cookies & cream did not go away. I think I was on a mission from the start & I should have just begun with the ice cream. Because that is where we ended up anyhow. This Cookies & Cream Ice Cream is amazing!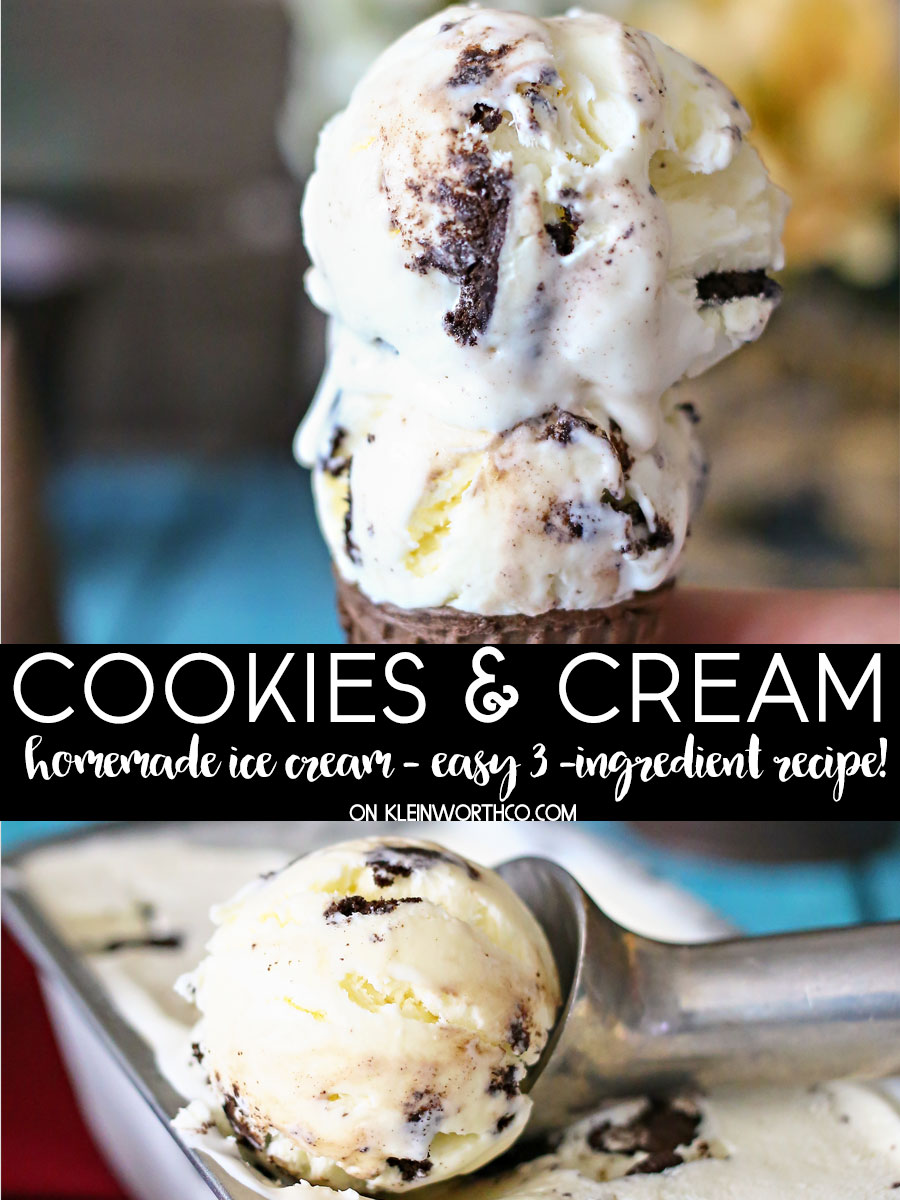 But you know, I'm not sorry. It was worth every delicious bite! I absolutely love making homemade ice cream & I'm sort of sad that we are coming to the end of frozen treat season. I have SO MUCH left to share with you all. But we at least have the month of August to cram in as many easy frozen desserts as we can here. This one included.
Homemade Ice Cream
This post contains some affiliate links. Click here to read my full disclosure policy.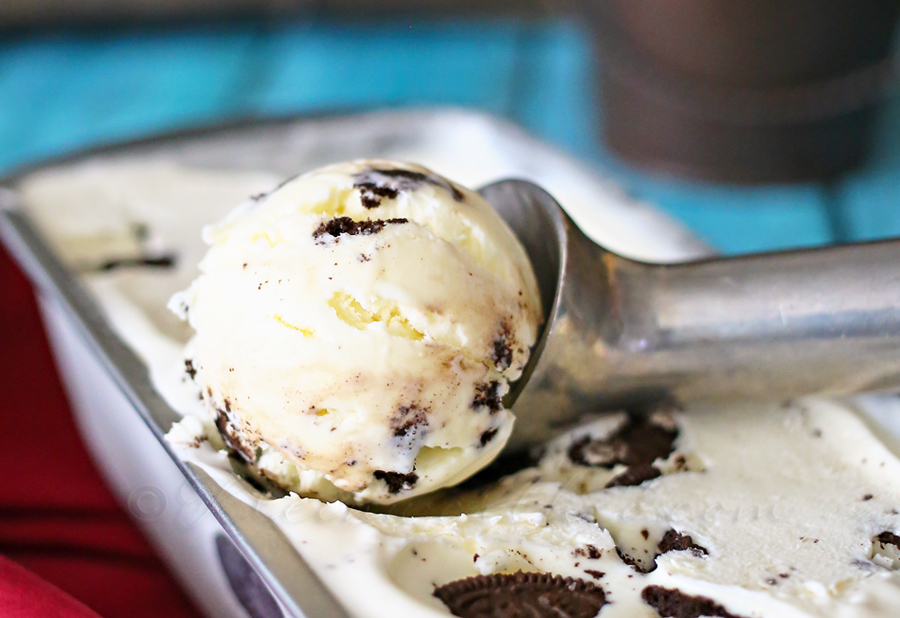 I so love that wonderful flavor of cookies & cream. As I mentioned before, it's one of my favorite memories as a kid. We would get so excited if we scored a nearly whole cookie in our scoop. So when I was making this batch I made sure to leave some larger pieces in there so someone would get the fun scoop.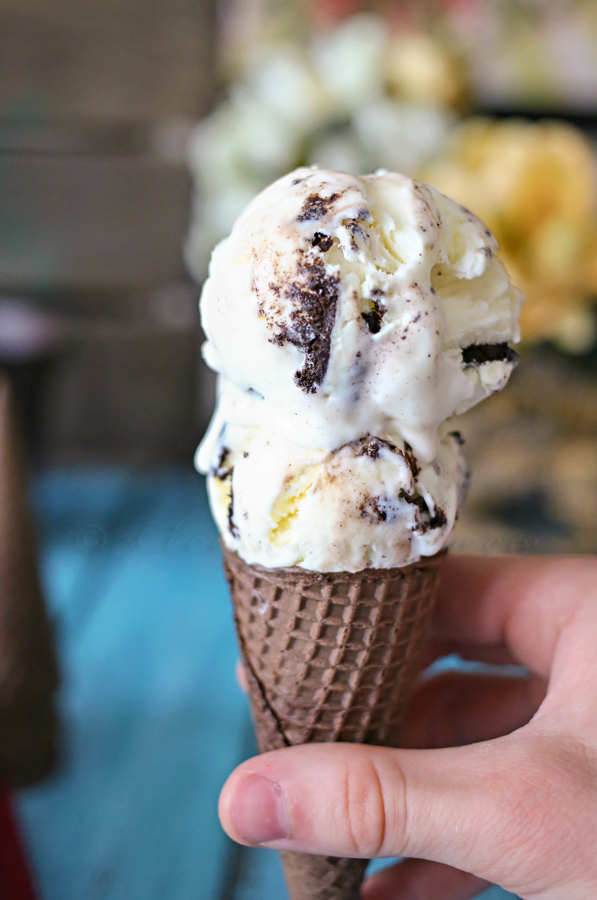 Sure enough – the memories from my childhood came flooding back when one of my kids excitedly said: "whahhh – look at this huge chunk of cookie!" Yep – that definitely made it all worth it. We truly enjoyed this batch of homemade ice cream.
Cookies & Cream Ice Cream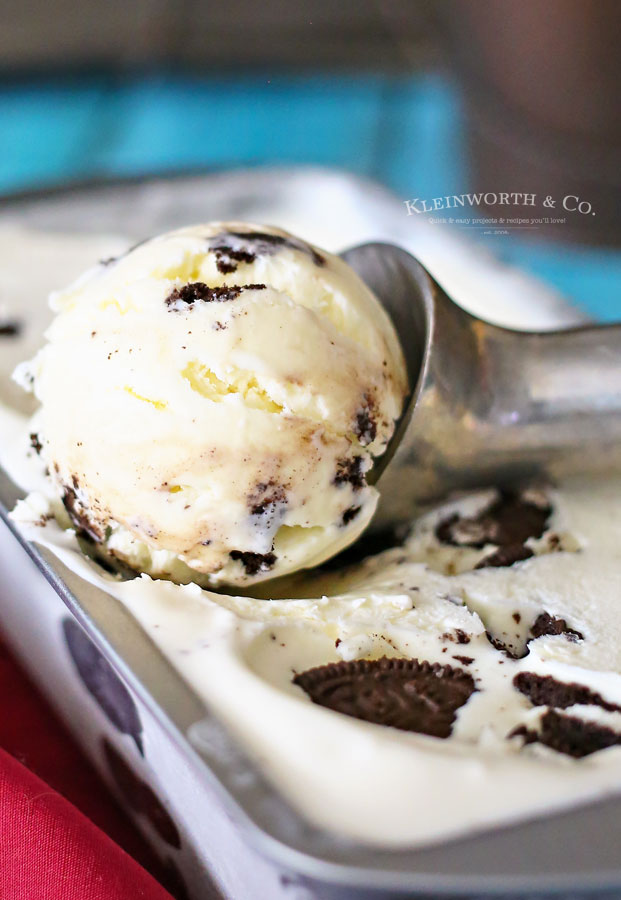 For this recipe you will need just 3 simple ingredients…
So good – you'll never go back to the other again.
Scroll to the bottom for the Printable Recipe
How to make ice cream
Looking for more homemade ice cream flavors?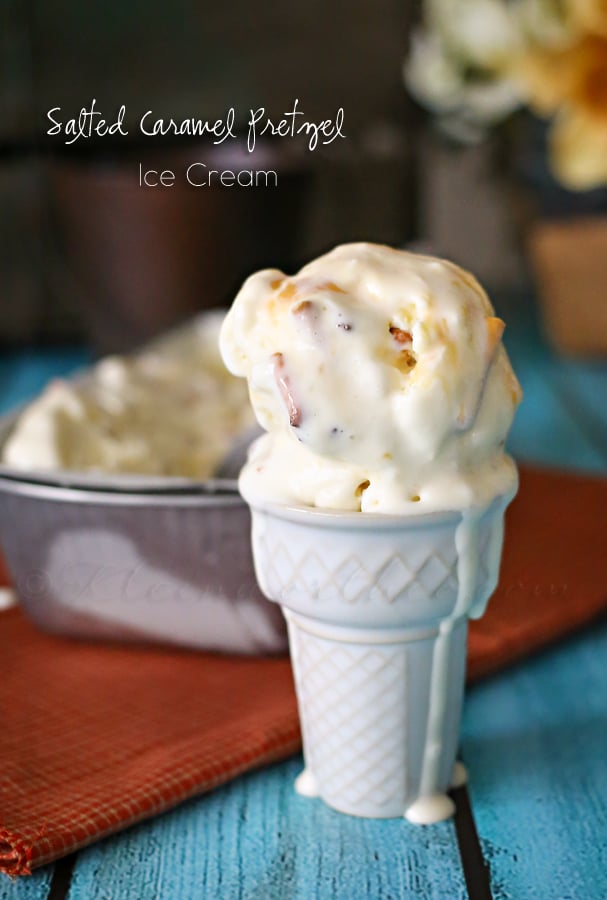 Salted Caramel Pretzel Ice Cream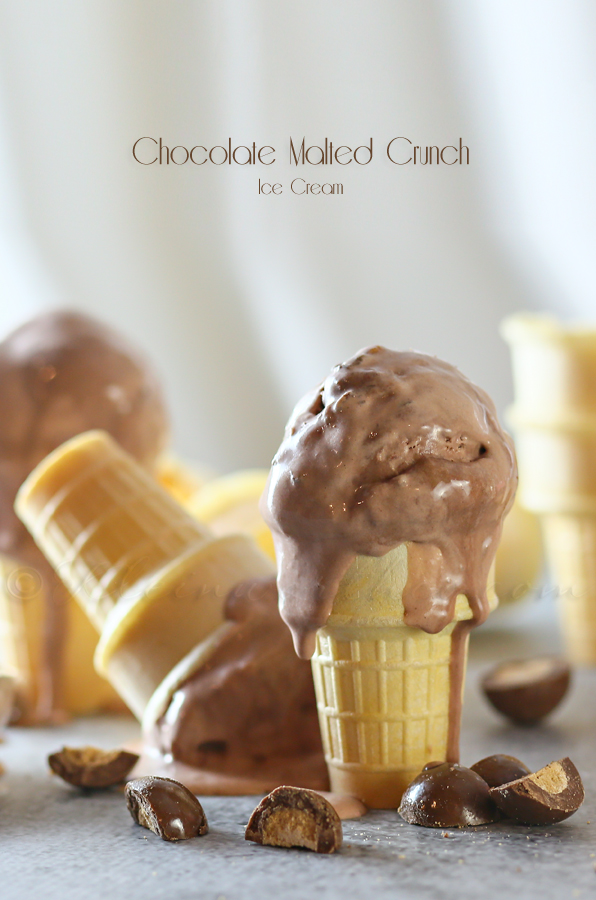 Chocolate Malted Crunch Ice Cream – Just like you remember from Thrifty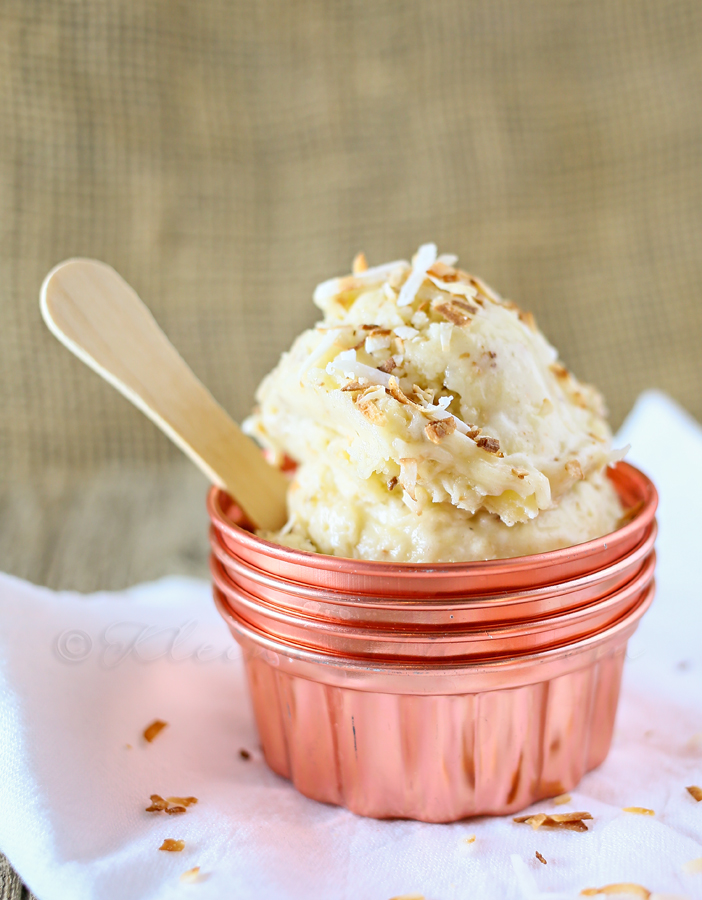 Toasted Coconut Banana Ice Cream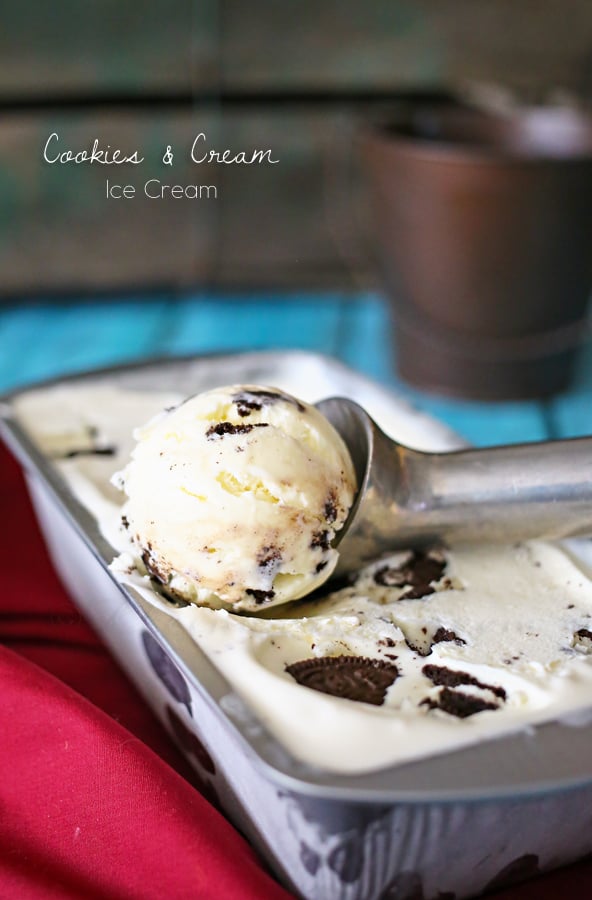 Cookies & Cream Ice Cream
Ingredients
2 cups heavy whipping cream
1 14 ounce can sweetened condensed milk
14-16 Double Stuffed Oreo Cookies- crumbles in large chunks
Instructions
Add whipping cream to your mixer bowl with the whip attachment.

Add sweetened condensed milk.

Whip on the highest setting you can set your mixer at without it spattering outside your bowl for 4-6 minutes or until lighter & creamy looking.

Transfer to freezer safe container.

Slowly sprinkle in your cookies & run a knife through the pan to distribute some of them through the ice cream without allowing them all to sink to the bottom.

Cover & freeze for at least 8-10 hours, or overnight
Don't miss these great ideas from these bloggers….
chocolate lava cakes | Sally's Baking Addiction
Heavenly Oreo Dessert | Life in the Lofthouse