I mentioned before that I was scaling back for the holiday decorations this year. I really wanted to re-vamp all our decor this year but I was woefully unprepared & short on time. I think I may have to start making things in July so I am ready for next year. I have this thing- I have to have it all ready & waiting for me when I am ready to tackle the task of decorating. I don't like to add things mid-month. So since I was ready to trash nearly all our old stuff – that left for very little that would actually be used. I am happy that I was able to re-do the tree. That has been bugging me for years now. So that's a start. But I figured that before the month got completely away from me I would jump on the home tour bandwagon & share our Christmas Room Tour 2014.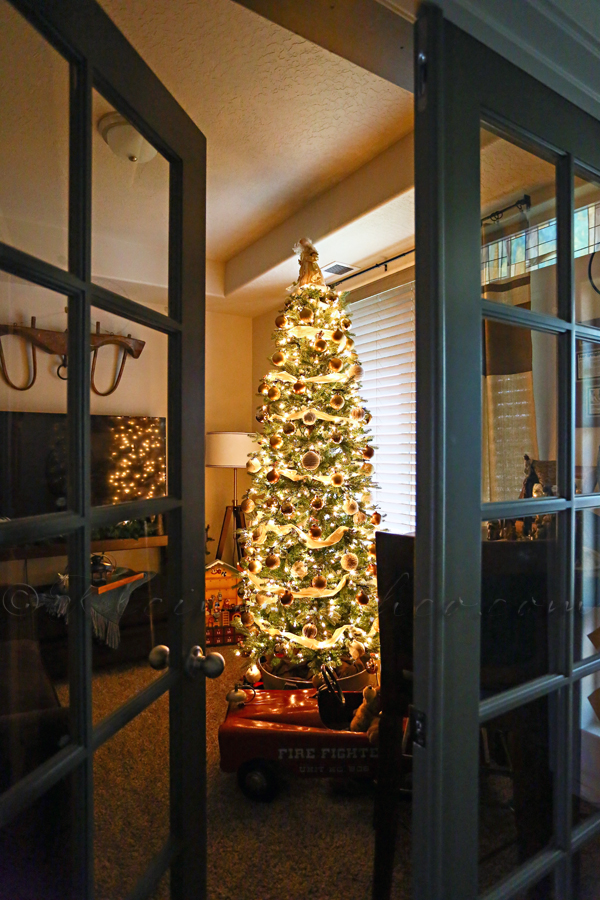 One of the things we decided early on in the construction process with this house was that this front room would be the Christmas room. This is mainly because of the french doors. Being married to a fire chief – Christmas is all about fire safety. For years it's been a nightmare because you see…we have 2 cats. Cats & Christmas trees don't mix. So having a tree has always been a very stressful time for us. So when we finally had a room that we could put the tree & close it off to the cats – hallelujah!!! Over the top excited about that one- even if the room is a bit tight. That's what slim trees are for!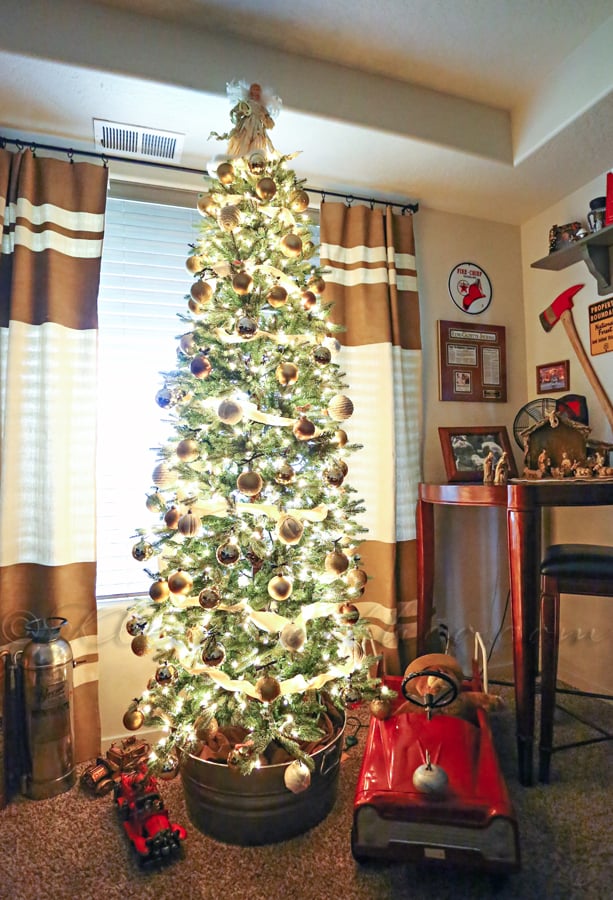 We moved some of the furniture out this year. I'm thinking next year I may convince the hubs to move most of it out & just put the tree in the center of the room. But I totally love that it's in the galvanized bucket – no more unsightly tree skirt. I love that I finally have all cream & metallic decorations. So happy to let go of all those mis-matched random collection ornaments that have been on our tree for the last 20 years.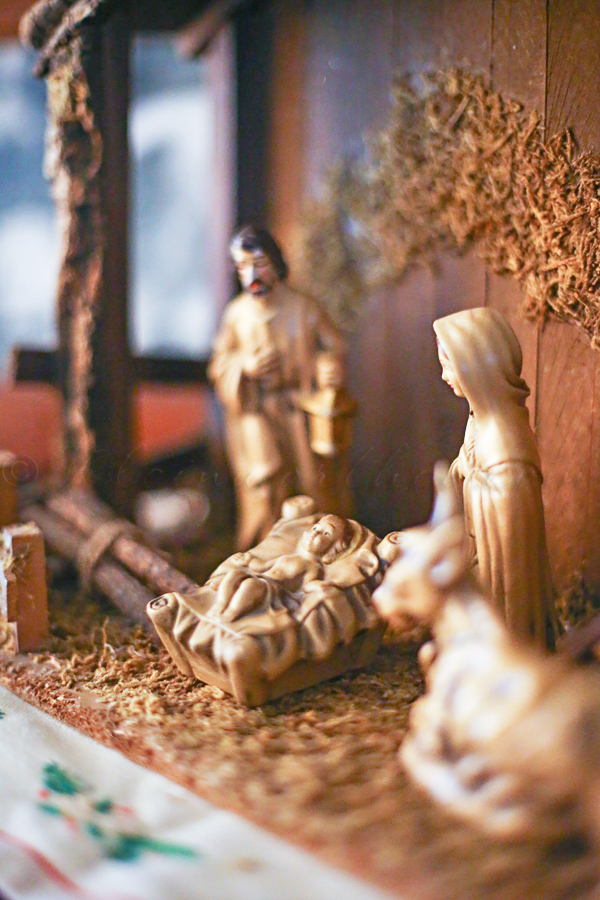 This is my grandmother's nativity scene.
My mother grew up with this one in my grandmother's house, so I was super happy to be the recipient when she passed it down.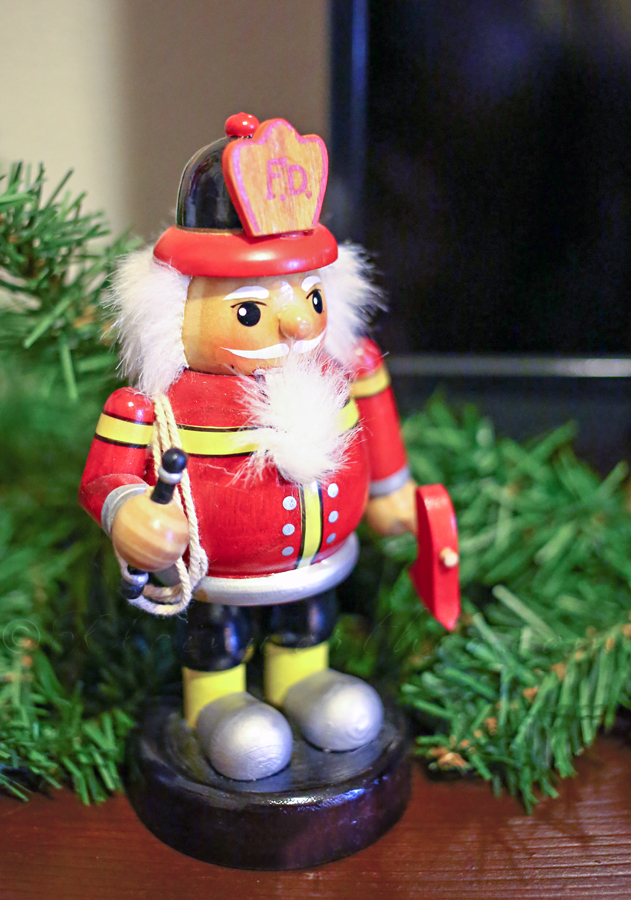 If you have noticed by the other decor in the room – this is what we call our fire/pub room. We have it decorated like a fire themed pub you would see in those traditional firehouse neighborhoods. It's cozy & it keeps all the fire related antiques all in one place & behind closed doors. We also have quite a bit of fire related Christmas decorations – this little guy just adds to my nutcracker collection.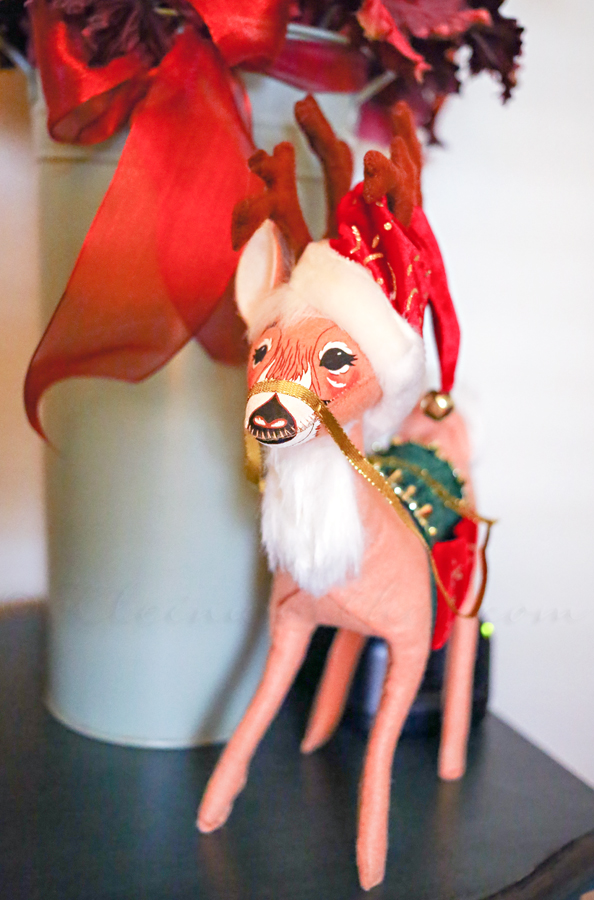 This was my mother's Annalee. I love the reindeer!!! My step-dad promised to locate all her Christmas decorations for me. So next year the whole house will be covered with all of these. My mom LOVED the Annalee's & had them for so many holidays. It will sure be nice to have those soon.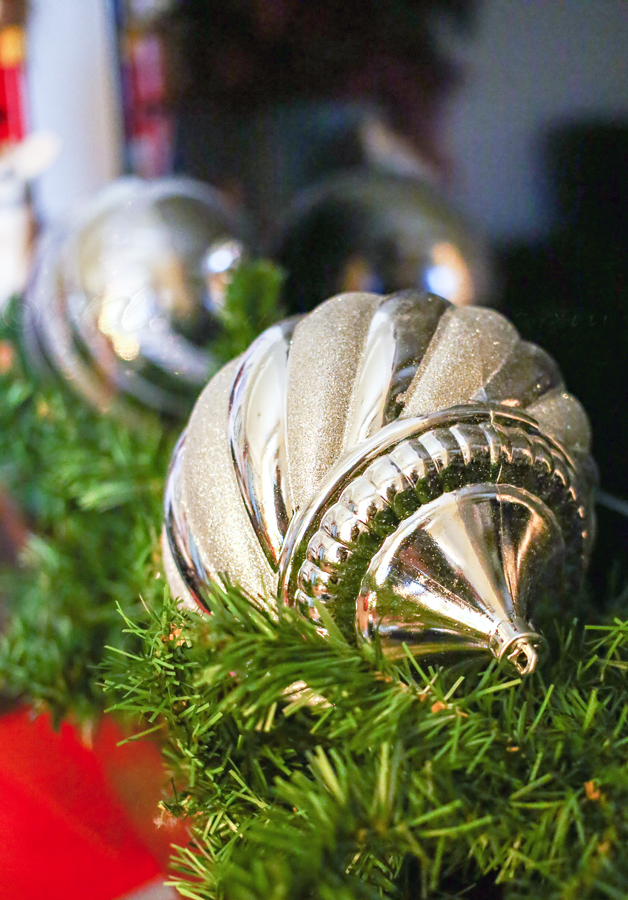 The hubs found some of these GIANT ornaments – I had to have them.
I hope to pick up more & add them to the outside decor next year.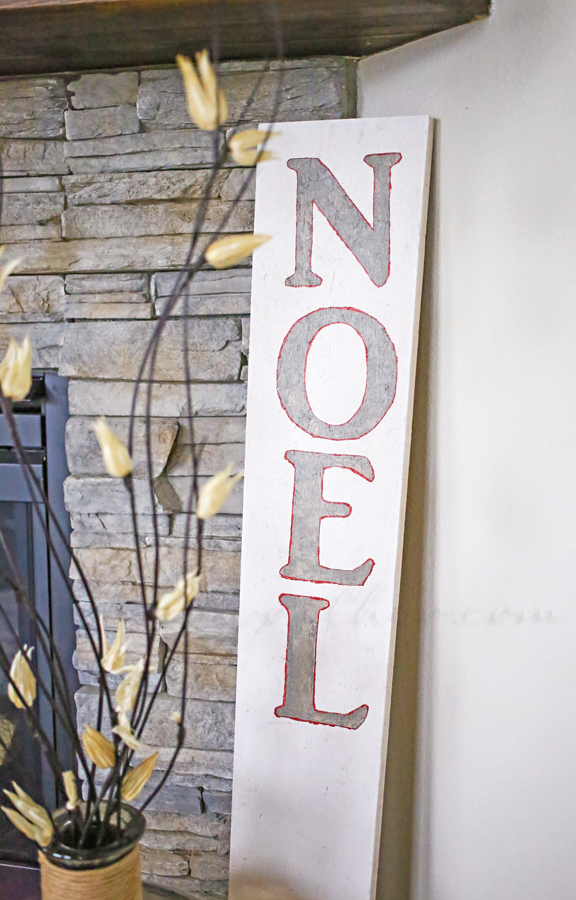 Then there is this little sign I painted. I originally planned on this being on the front porch with a bunch of decorations. Well – like I said, I didn't get around to getting everything done – so the porch has the wreath & that is all. Oh well – next year. I will definitely plan ahead better next year.
To see how I made my ornaments & other decorations – check out these posts.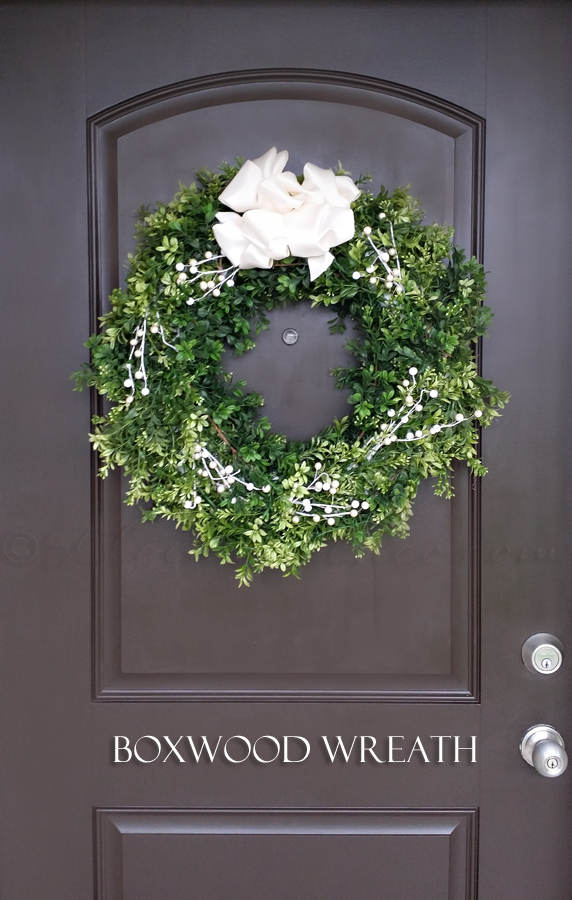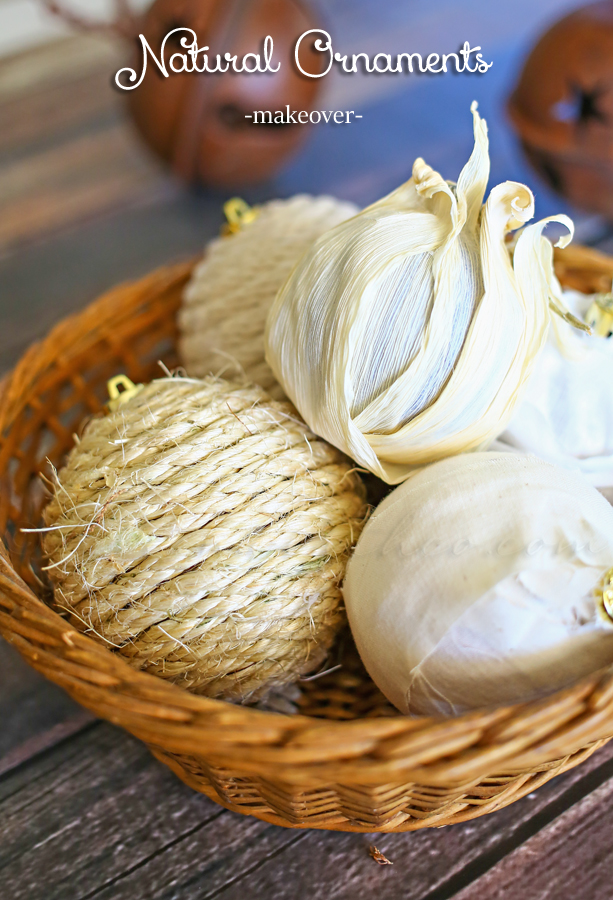 To see where I am linking today- visit HERE