It's no secret that it takes everyone in this house to keep things running smoothly. I would have to hire outside help to get it all done if it were not for the help from the kids. I would be lost without them for sure. But to make sure things don't get forgotten I created this Chore Chart Checklist Template for them to follow. I love a good list, which is why I love to create Free Printable Checklist Templates. This keeps us all on a routine – which is crucial for my sanity.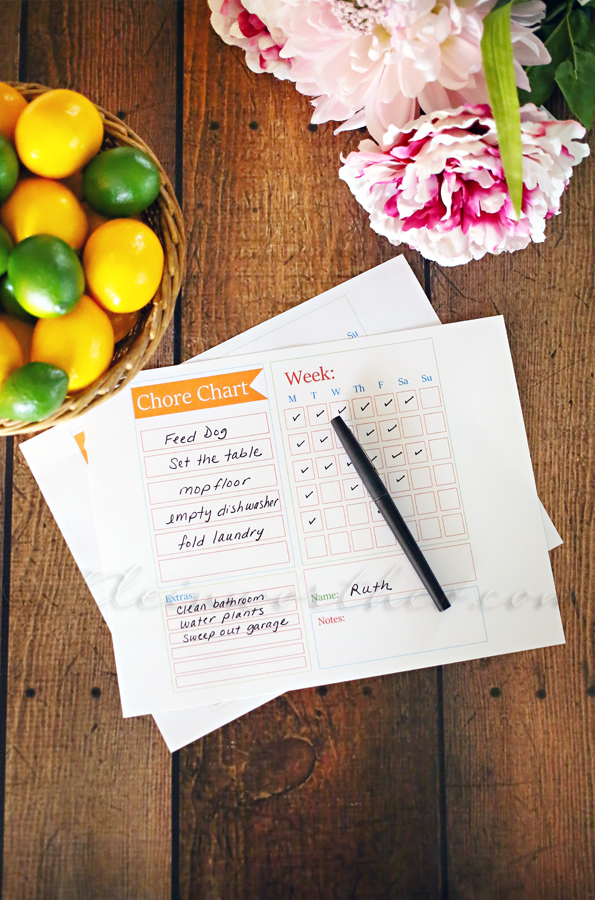 We devised this chore chart system years ago that works really well for us. You see- we believe that one of the most important things we can do as parents is to prepare the kids for what it's like in the real world as best we can. So we treat the chore chart like a time sheet at a job.
They fill in all their tasks they are assigned to do each week. Then they check them off. They each have a certain amount they earn each week for what they do. If they forget something one day – they get a deduction. If they do extras – they add it to the bottom & they get paid extra – like getting paid overtime at a job.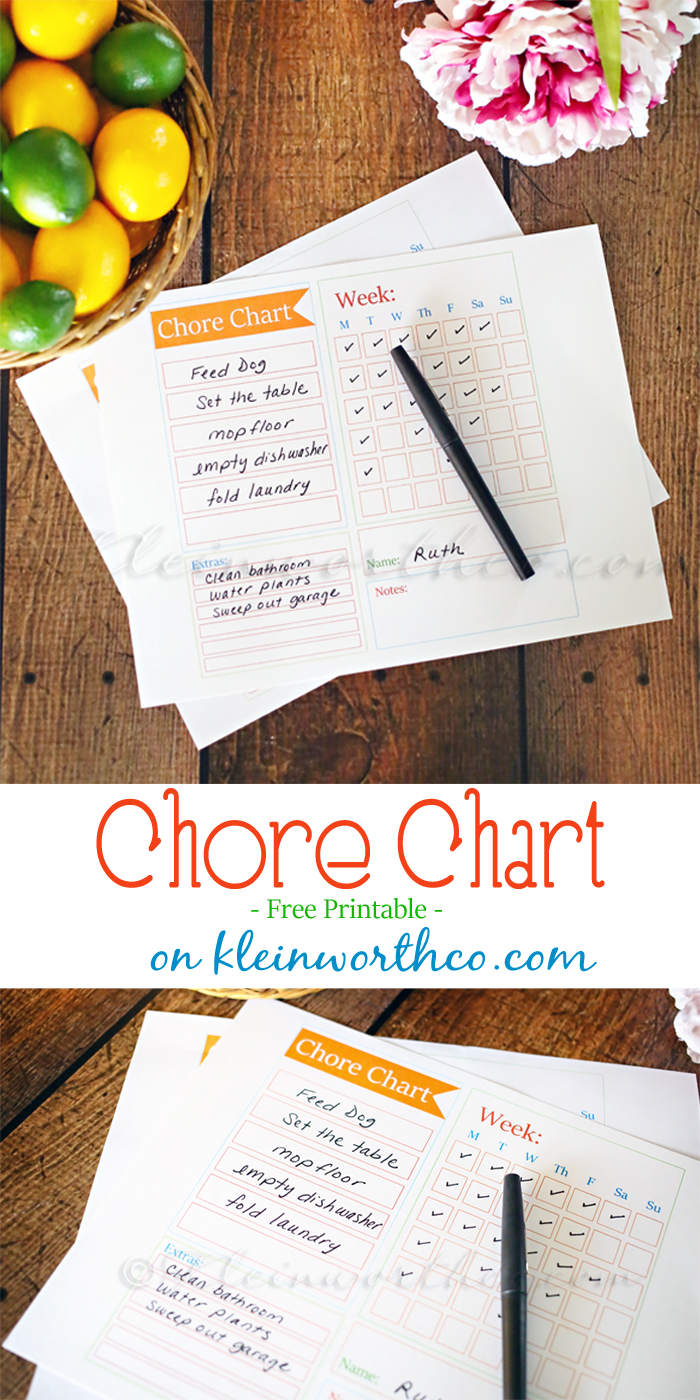 We even have them sign at the bottom. I add in the notes when they received their payment & how much it was. This is also the area they can fill in remarks like "didn't do the nightly floor maintenance on Monday & Tuesday because we were on a trip" or something like that. This way I know how to allot the money accordingly. It works beautifully because they are accountable for what they do & don't do & they see it on payday – just like a job.
So I have this free printable checklist template here for you to use too! Hope it helps with tracking the chores in your house.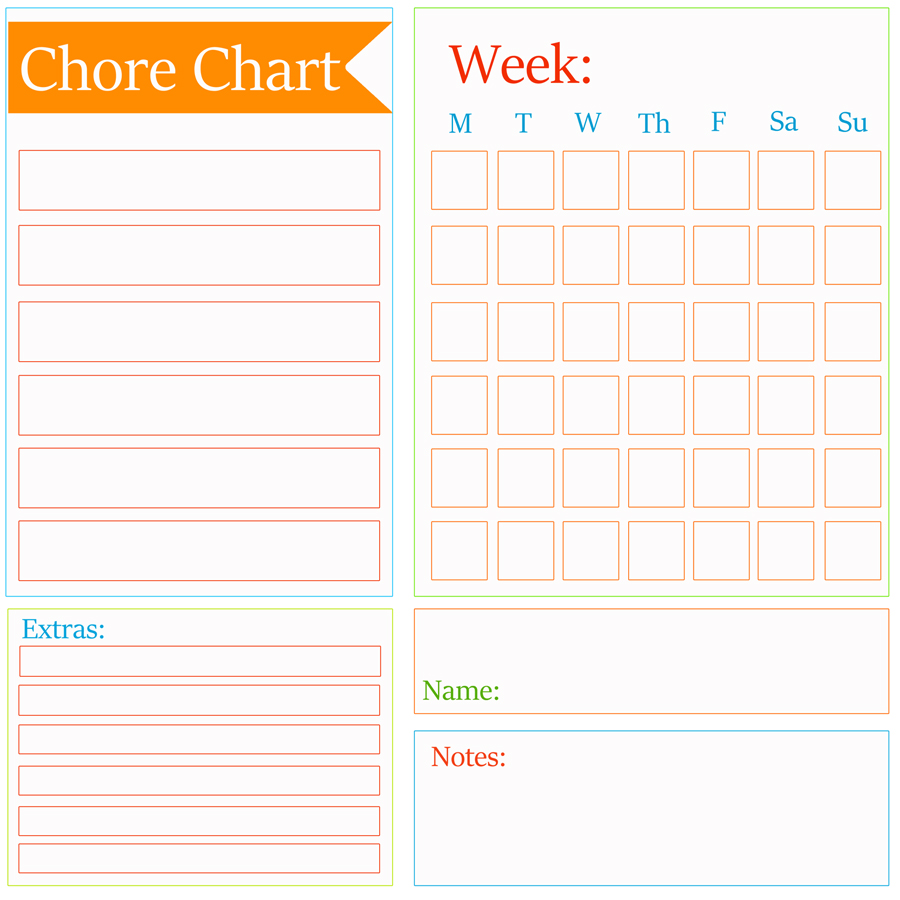 Want more free printable checklist templates?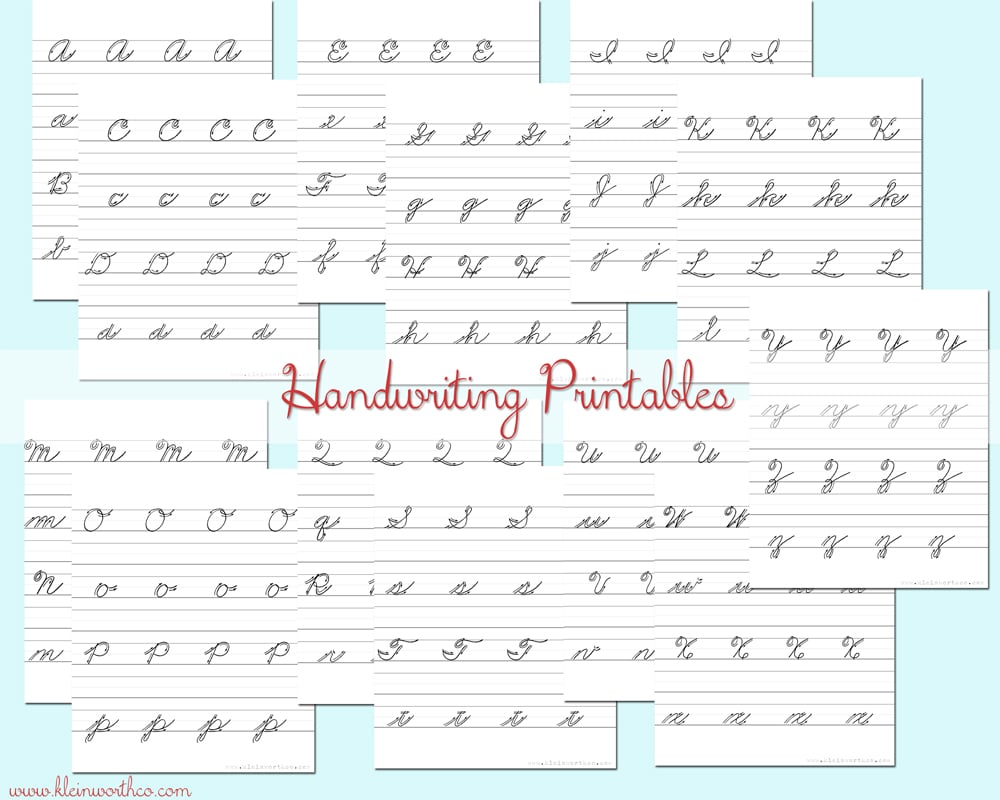 Cursive Handwriting Practice Sheets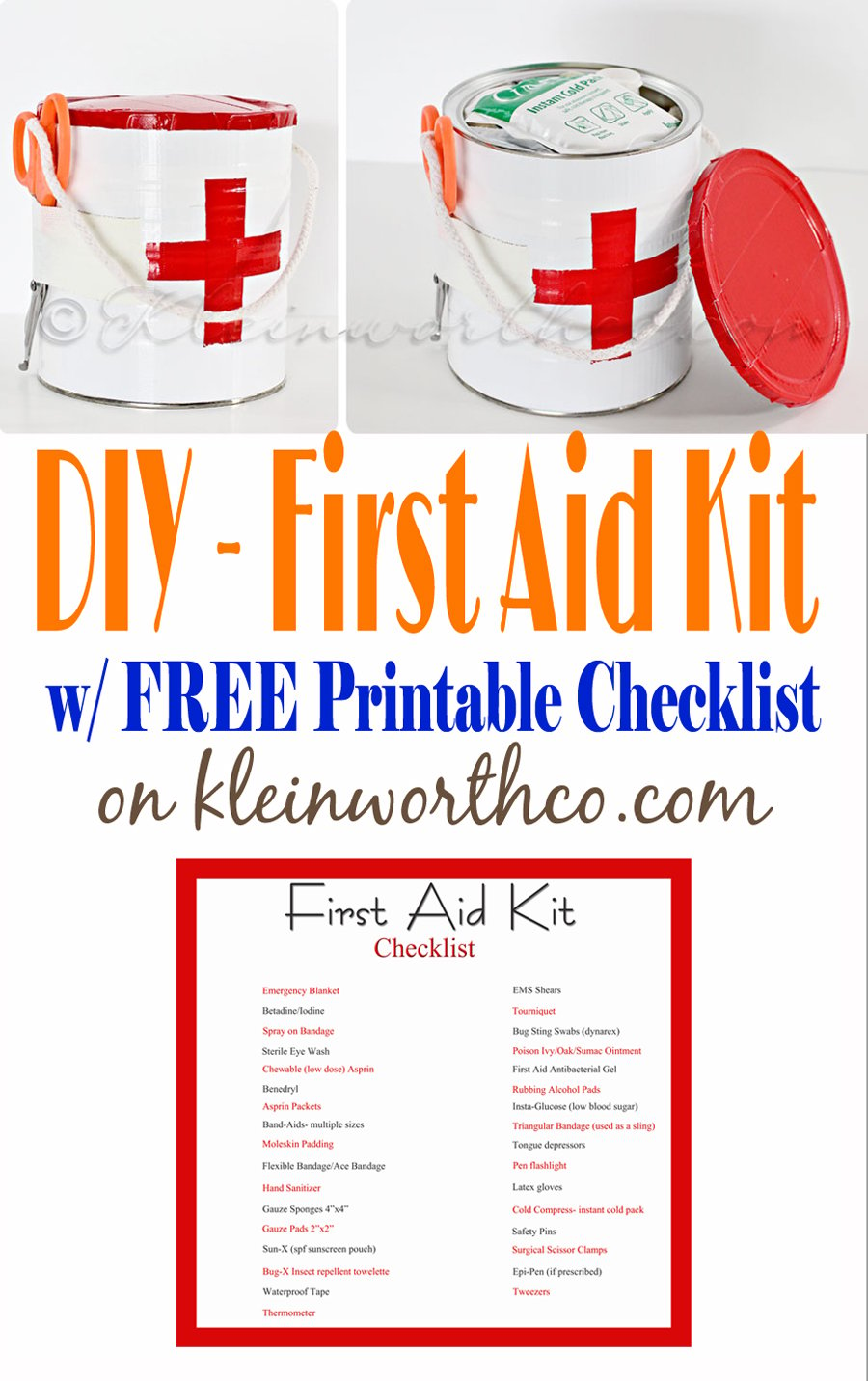 First Aid Kit and Printable Checklist
To see where I am linking today- visit HERE