The perfect combo of salty & sweet that is so incredibly easy to make. These chocolate nut clusters are a family favorite that the kids decided would best be named "Reindeer Poo" for the holiday season. Enjoy!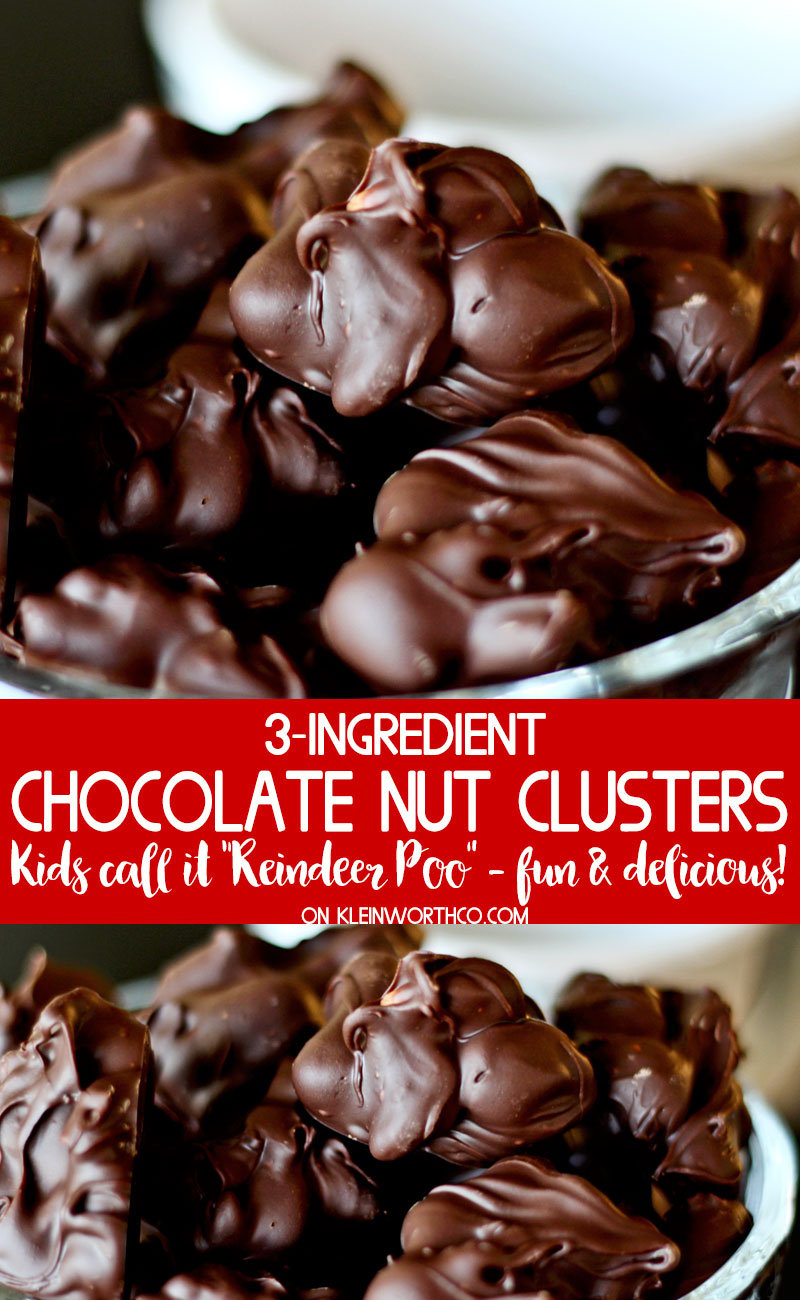 One of my favorite things about the holidays is that I end up receiving numerous boxes of chocolates.  I am a nuts & chews type of gal and even with a box dedicated to those- there never seem to be enough chocolate nut clusters in the box to satisfy my craving for them.
Holiday Candy Recipe
This post contains some affiliate links. Click here to read my full disclosure policy.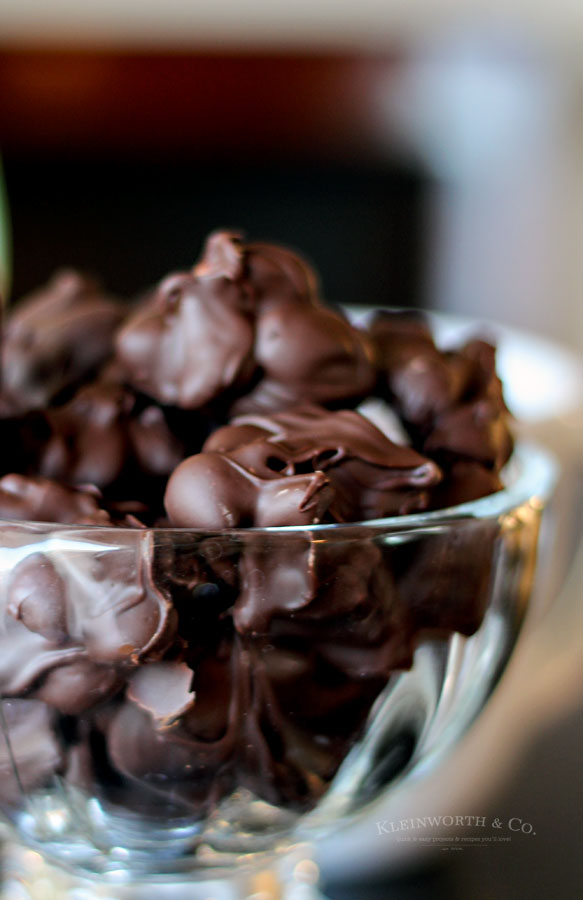 We have had torrential rain here in So.NV for 5 days now I think.  Our average rainfall for a year is less than 5 inches.  This year we had a total of 2 inches before this storm came on through.  While I love the rain and miss it nearly all the time- it's a good thing my house sits up fairly high- although I may be living on an island here soon.  Because of all the flooding around town- my plans to get out to catch up with a friend were squashed & I decided to take advantage of this cozy down time and make goodies.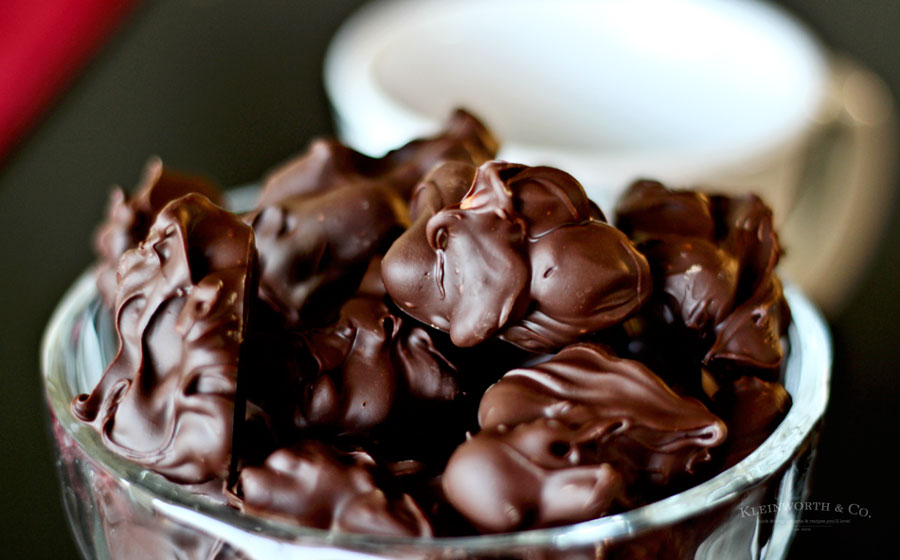 I happened to have a half-full canister of mixed nuts left over from other goodies I have made & also just happened to have a HUGE bag of chocolate chips.  YAY!  Absolutely thrilled to make my own candy.  Every year I say that I am going to do it- and this time I finally did- with some sugar sprinkles for good measure. 🙂
Chocolate Nut Clusters
My kids look at me while I am spooning out the mixture onto the parchment & ask me what they are called. I tell them "nut clusters". My youngest daughter looks at me and says "They look like poo mom" My son then chimes in "Oooo- Reindeer Poo".  So call them what you like- depending on your flair for the funny. They are oh so yummy- no matter the name!
Looking for more great holiday ideas?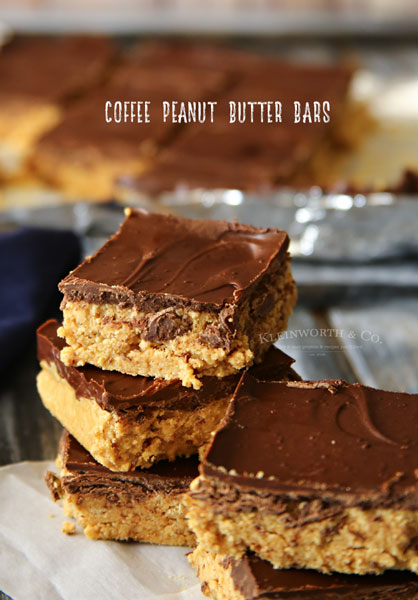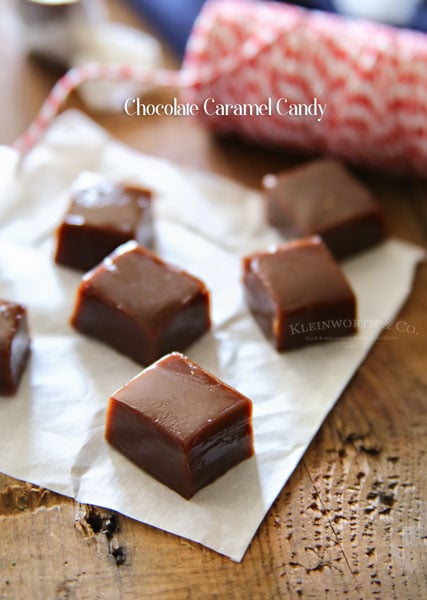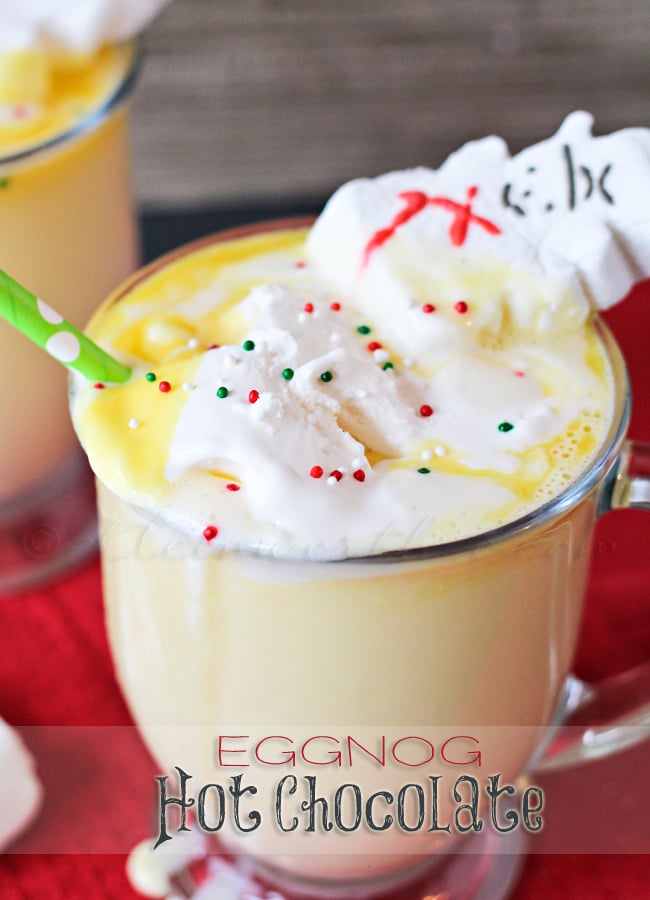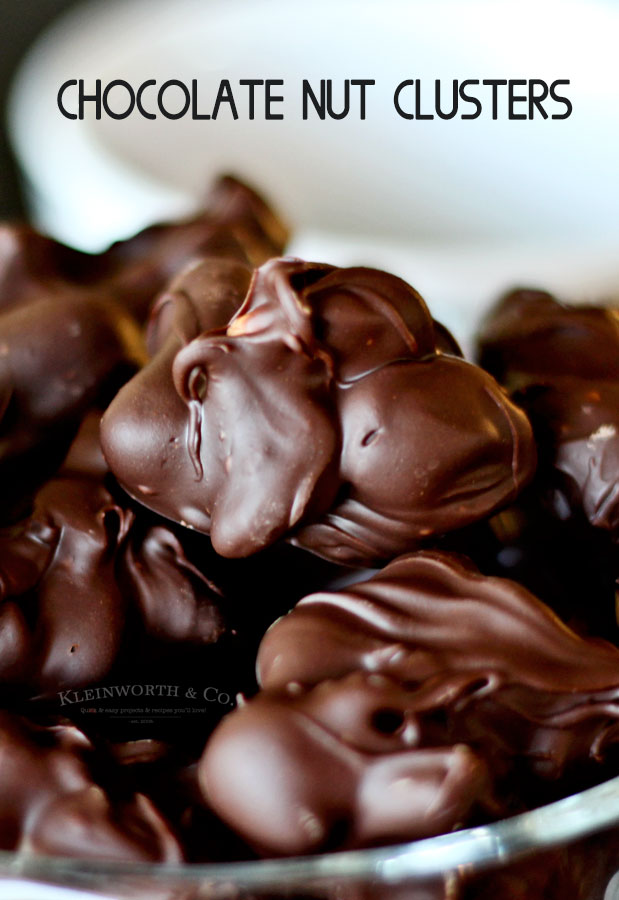 Chocolate Nut Clusters (or Reindeer Poo)
Ingredients
½ lb or 8 squares Semi-Sweet Chocolate (or 1-1/4 cup + 2 tbsp chocolate chips)
¾ cup Sweetened Condensed Milk
1 cup Nuts I like almonds or mixed nuts
Instructions
Melt chocolate in double boiler over hot water.

Stir in sweetened condensed milk

Remove from heat

Stir in nuts to coat

Scoop out spoonfuls & drop on waxed paper lined baking sheet.

Chill in refrigerator to harden for at least several hours.

Store in airtight container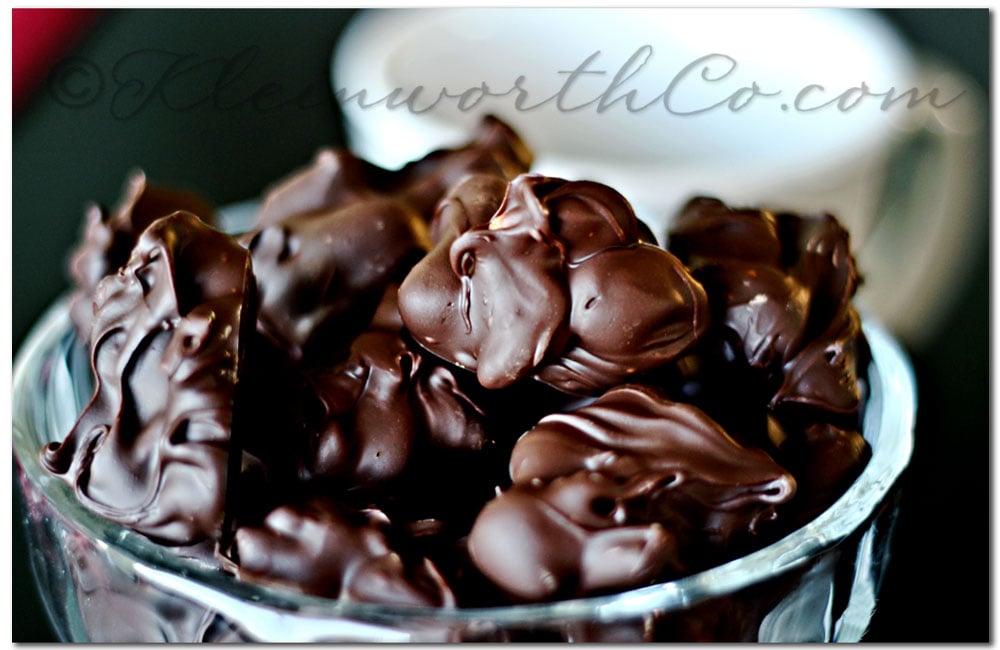 Check out these awesome ideas too…
Weekend Potluck | The Country Cook
Crock Pot Salty Sweet Candy | Real Housemoms
White Chocolate Ting-a Lings | Lemon Tree Dwelling
Reader Interactions