Sometimes it's the simplest of things that make life sweet. I was wanting to whip up something with some leftover iced coffee that I had on hand & I was racking my brain on what on earth to do with it. I didn't want to toss it but it was getting close to the use by date. Then as I was sorting through the bags & bags of frozen bananas in the freezer it hit me! Caramel iced coffee in a dairy free ice cream would be fantastic! In just a couple minutes dairy free Caramel Macchiato Ice Cream was born.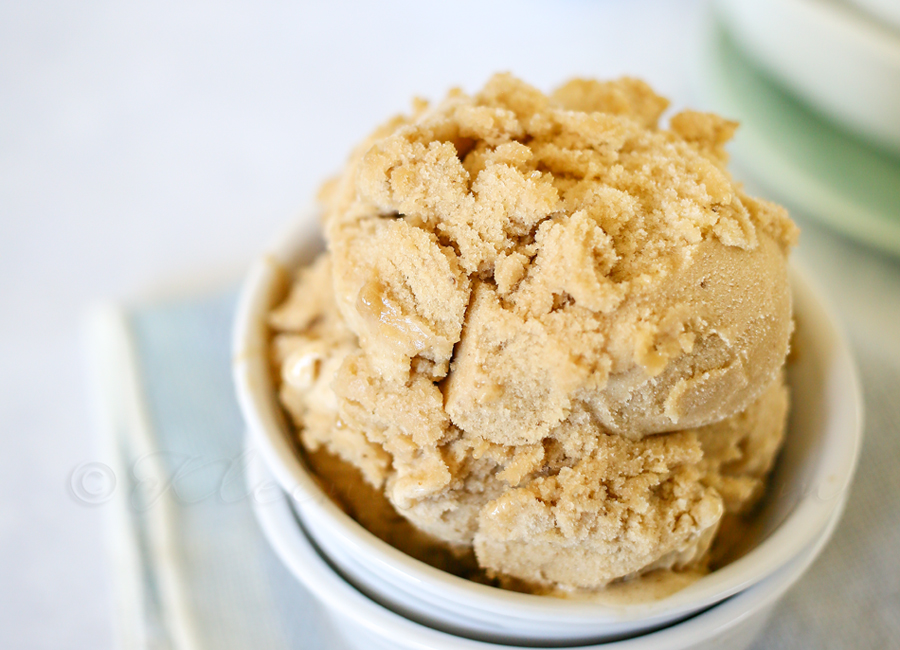 Really- it doesn't get any easier. We topped this with a few crunched up Oreos & chocolate syrup. So tasty. This was a little snack reserved for just the hubs & I- since it contains iced coffee. It was nice to have a little something I didn't have to share with the kids.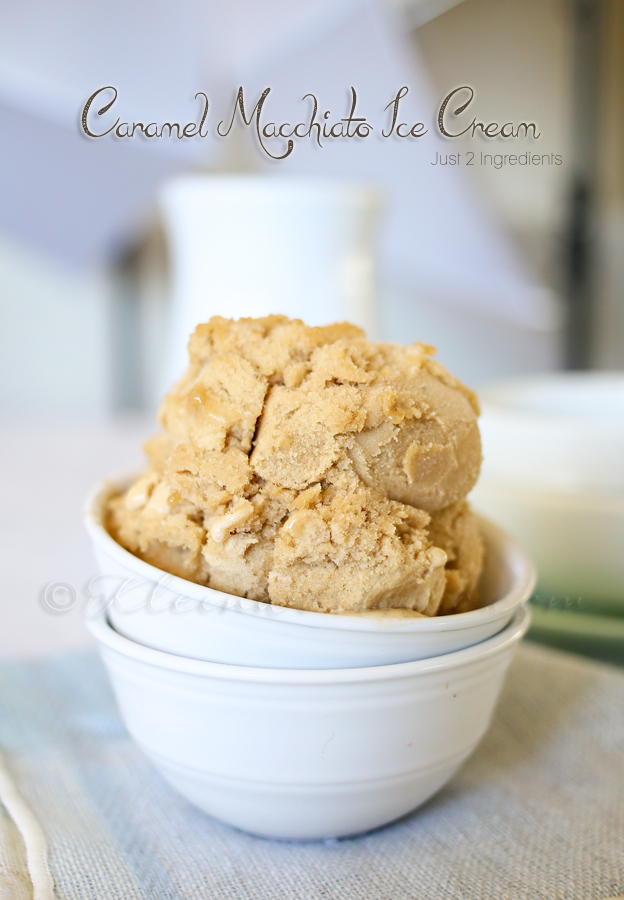 Caramel Macchiato Ice Cream
Ingredients
5 frozen bananas
1 cup Caramel Macchiato Iced Coffee of your choice
Instructions
Place both ingredients in blender & blend on high until smooth & creamy

Enjoy as soft serve right away or place in airtight container & freeze overnight for a more traditional ice cream consistency.
Want more frozen banana treats?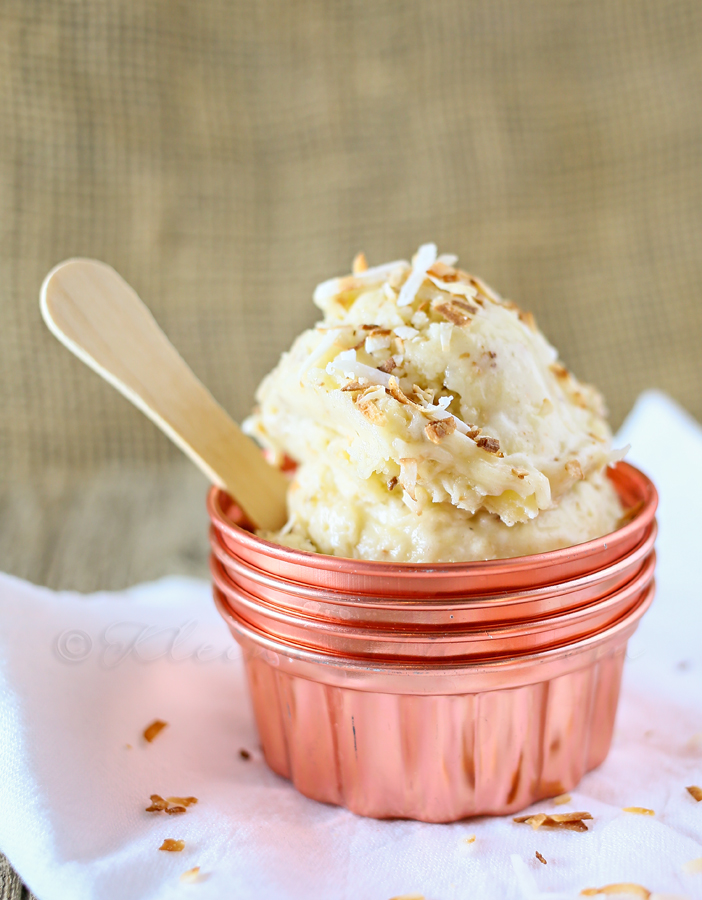 Toasted Coconut Banana Ice Cream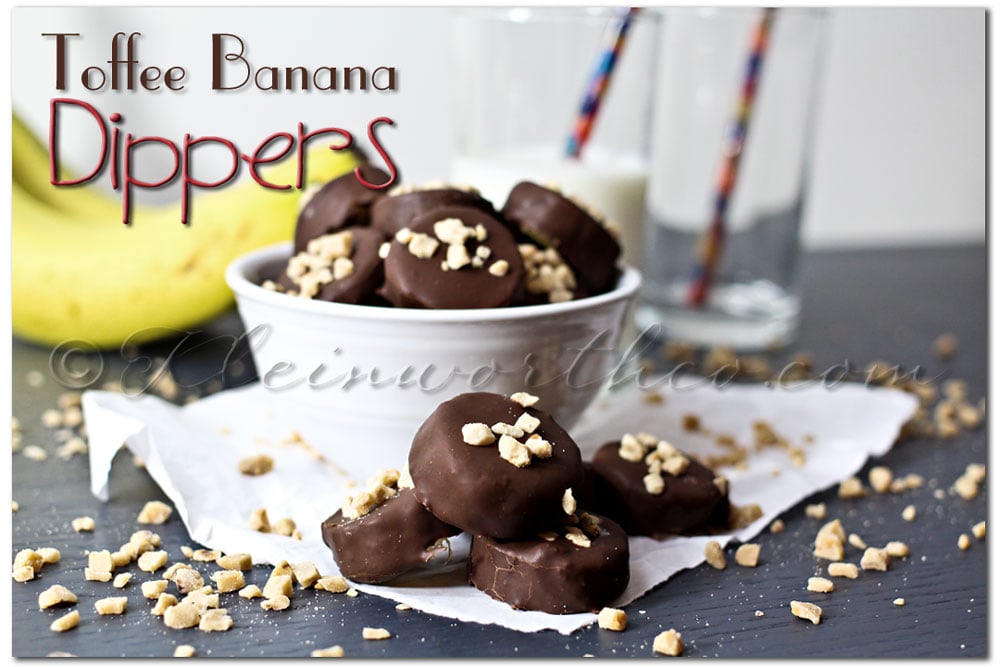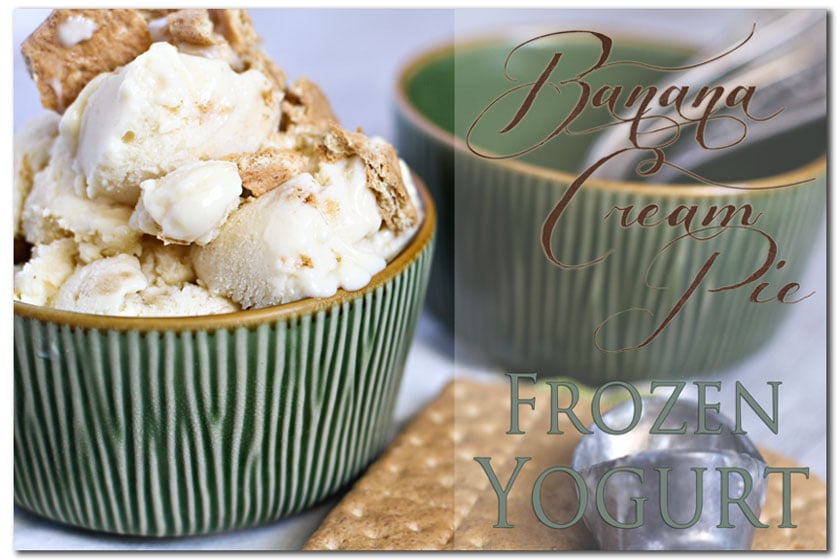 Banana Cream Pie Frozen Yogurt
To see where I am linking today- visit HERE
[include id="1″ title="Footer Ad"]