Can you believe I have never made magic bars before? Seriously! I finally decided to give it a try & you know what – I think I found the hubs new favorite treat. Since we are inching closer to Easter I started with these Cadbury Magic Bars using my favorite Easter candy (Cadbury Egg Milk Chocolate Candies) but the hubs is already coming up with all sorts of new ideas for me to make variations. After he dropped me off at my hair appointment on Saturday he headed to Costco. When I got home & went through everything he bought- I noticed something- many of the things he bought in bulk were ingredients for magic bars. Hmmmmm- he's not too subtle when it comes to that. I totally called him on it – but it's okay, I'm so happy I made something he loves. Since he's so fond of these – keep an eye out for more magic bars here in the future.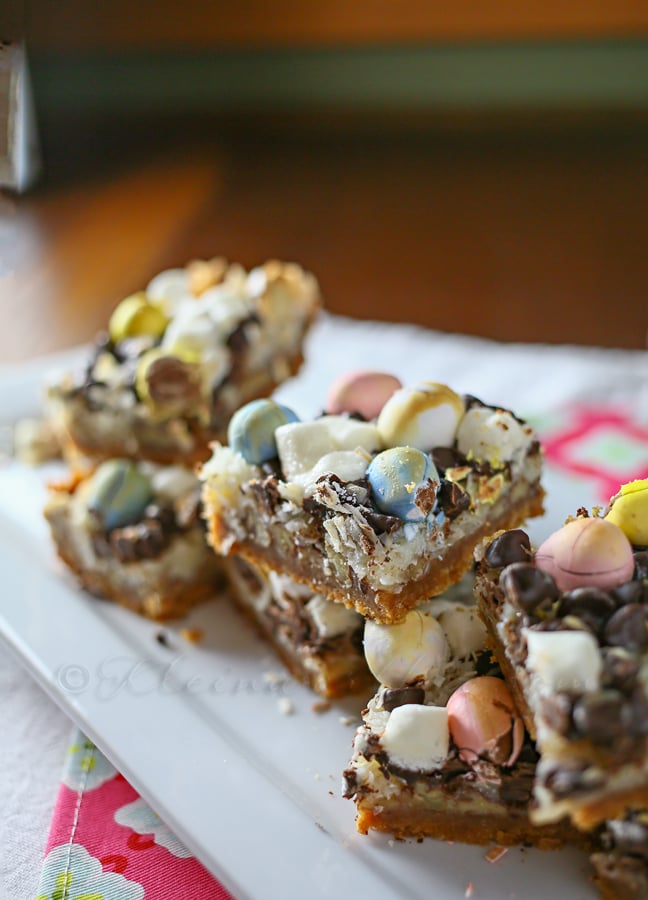 Typically the crust is just graham cracker…
but I added some Oreo Cookie Marshmallow Crispy Flavor
in there too.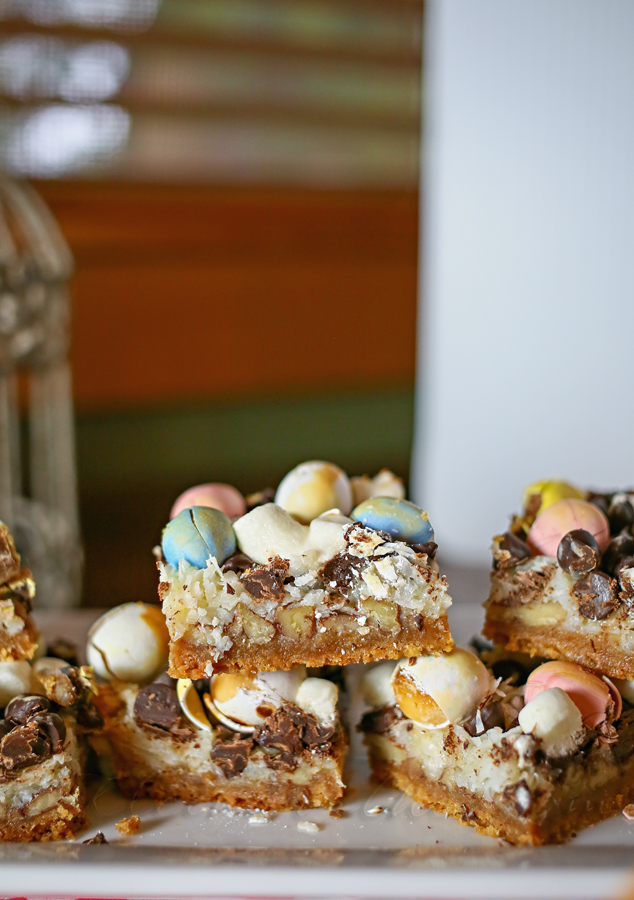 I love these Cadbury Milk Chocolate Eggs- it's a good thing they are only available for a short time each year.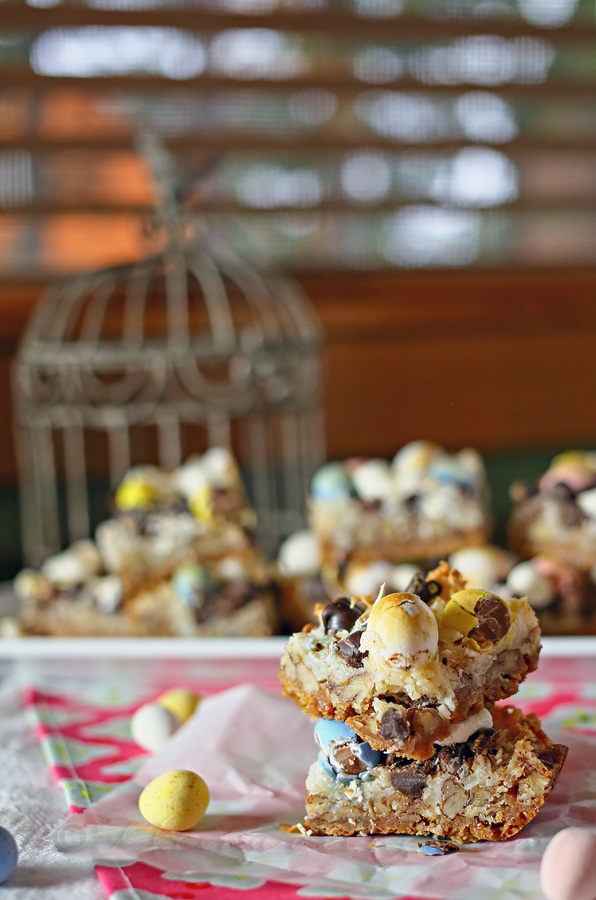 The best part – my favorite ingredient- coconut.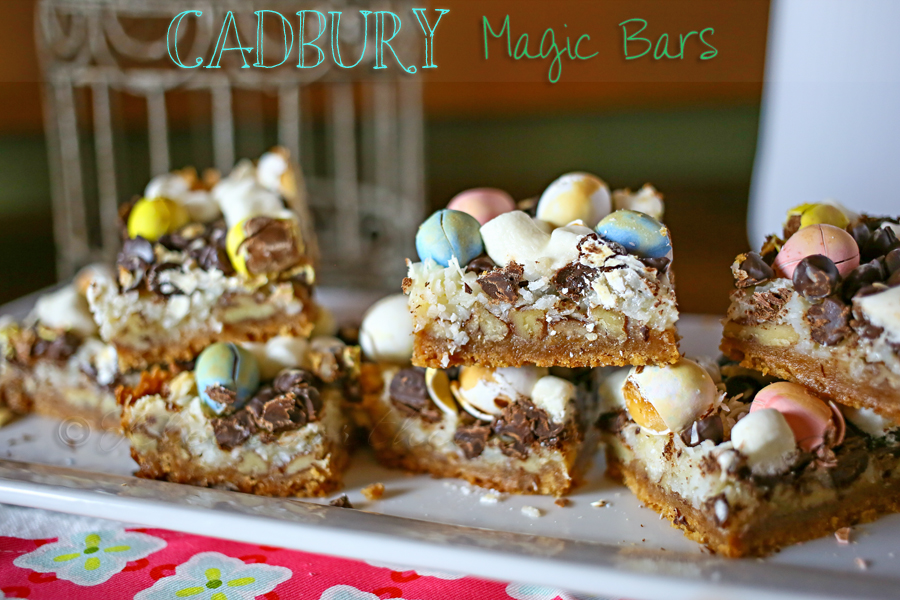 Ingredients
1 cup graham cracker crumbs (about 7 whole crackers)
3/4 cup Marshmallow Krispie Oreos (about 10 cookies)
1/4 cup sugar
1 stick unsalted butter - melted & slightly cooled
1 cup chopped pecans
1-1/2 cups sweetened shredded coconut
1 cup semi-sweet chocolate chips
1 cup white chocolate Cadbury Eggs Candies
1/2 cup milk chocolate Cadbury Eggs Candies
1 cup mini marshmallows
1 (14 ounce) can sweetened condensed milk
Instructions
Line 9x13 baking dish with foil- spritz with cooking spray - set aside
In food processor combine graham crackers & Oreos - pulse to fine crumbs
Transfer to small bowl & add sugar & melted butter
Mix well until all crumbs are moist & all ingredients are incorporated
Transfer to your prepared dish- spread out & pack down & flatten to an even layer
Refrigerate about 30 minutes - or until firm
Preheat oven to 350 degrees
Once crust is ready - remove from refrigerator
Top with nuts - spread evenly
Add coconut in an even layer
Add chocolate chips
Top with both varieties of Cadbury Candy Eggs
Drizzle sweetened condensed milk over the top
Bake until edges are golden - about 25-35 minutes
Sprinkle with marshmallows immediately after removing from oven
Cool completely on wire rack before pulling out by foil, cutting & serving.
https://www.kleinworthco.com/cadbury-magic-bars/
Recipe Source: www.kleinworthco.com | (c) Kleinworth & Co All images & content are copyright protected. Please do not use my images without my permission. If you wish to republish my recipe, please re-write it in your own words or link back to this recipe.
Want More Treats?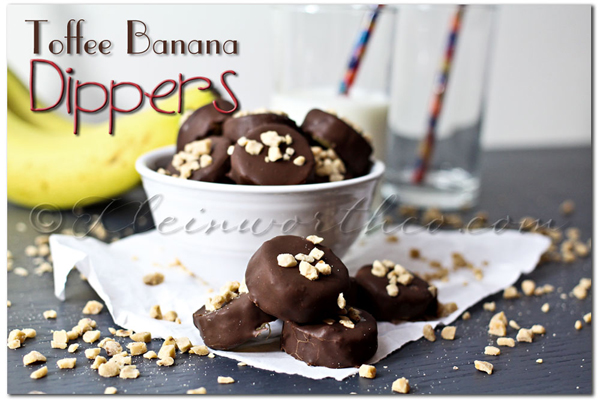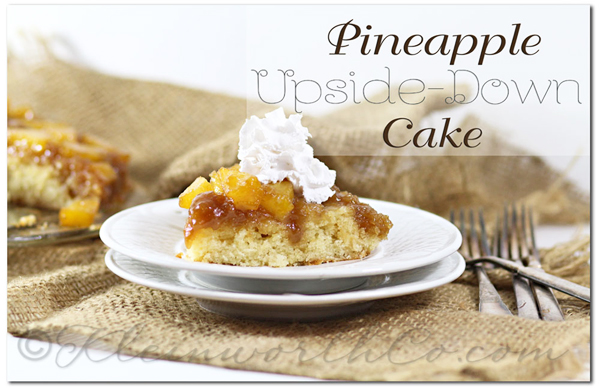 To see where I am linking today- visit HERE