This simple & easy Burlap Coastal Art is the perfect diy project for your coastal decor. Great if you are looking for a 30 minute or less project.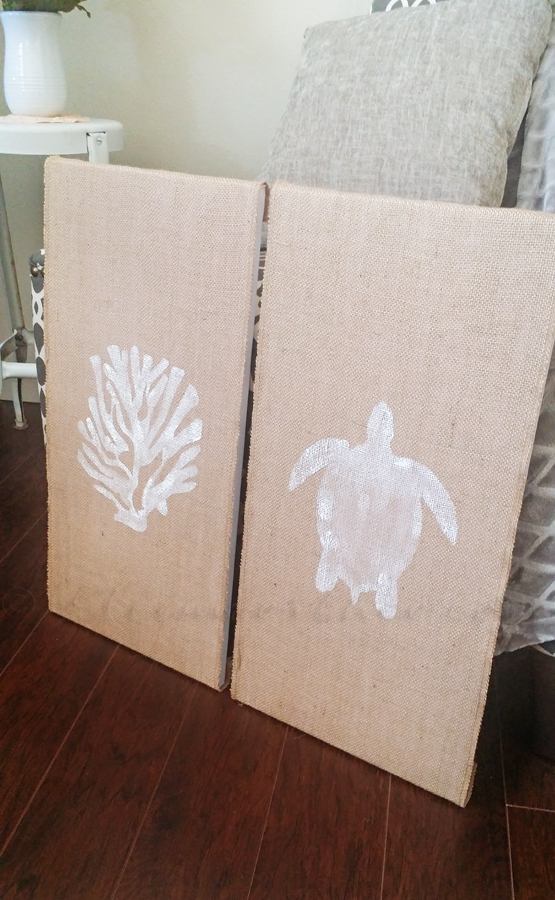 Honestly – you are not going to believe how easy this is!!  Let me show you how I made these in less than 30 minutes!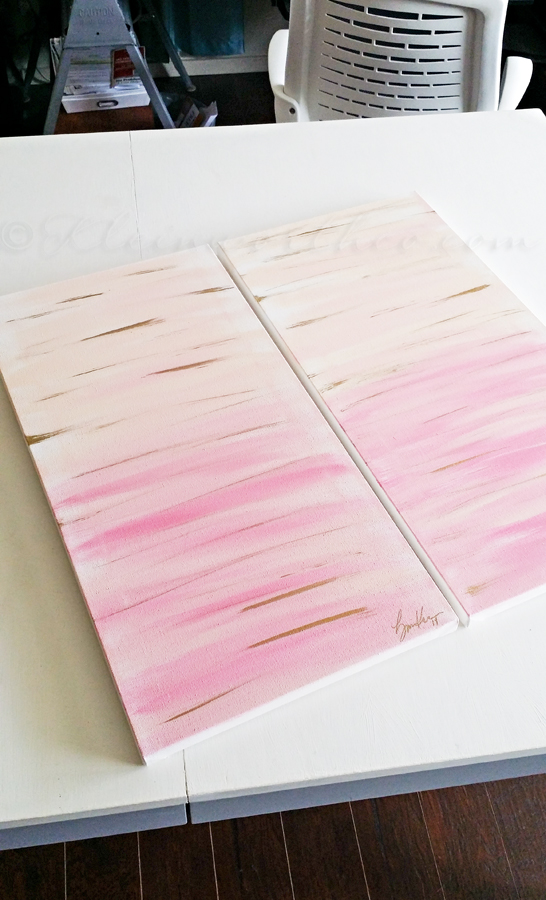 I started with these 2 paintings. I had created these about a year ago when we were preparing for our move into our new house. I was certain at the time that I was going to do the powder room in "seashell colors", you know- pink, gold, cream & blush tones.  So I quickly whipped these up & I was happy with them until we finally moved in to our house & I was over the pink theme in about a week. Figures since the rest of the house is in cool blues & mint & cream – you know, other beach tones. Soooooo – it bugged me for a good long while before I popped these off the wall & decided to make a change.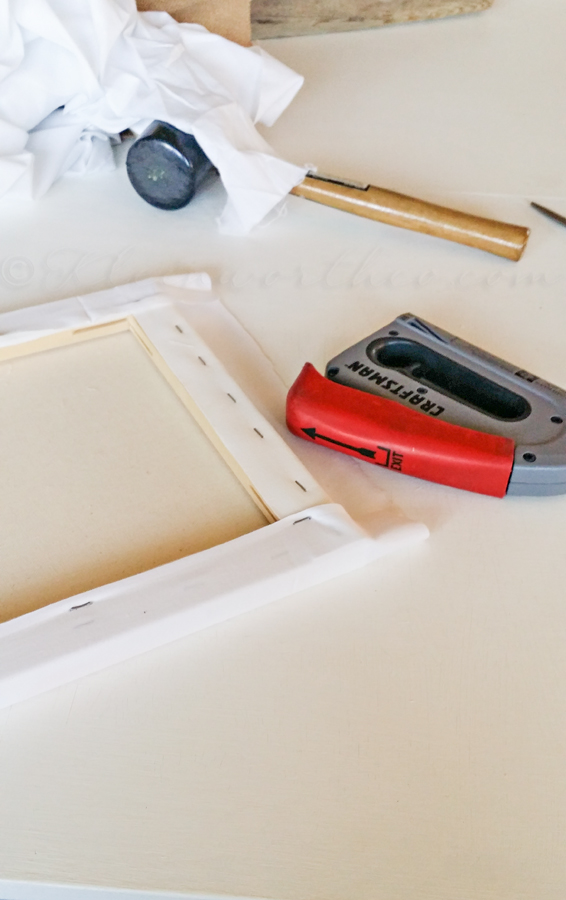 I didn't want to paint over them.  With as often as I change my mind- I figured I would probably want to use them at some point in the future.  So I used my staple gun & some white muslin fabric & covered them.  Just wrap & staple- easy.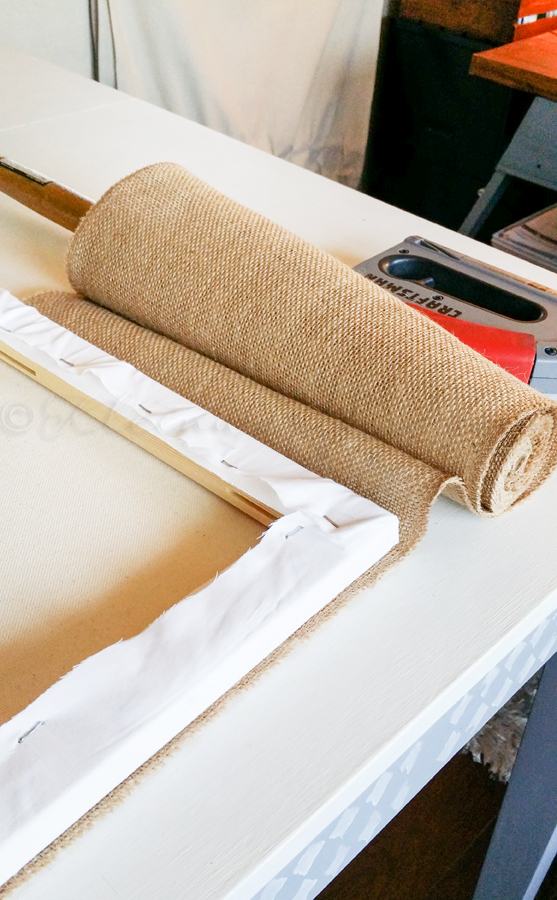 Then I stapled burlap around each end.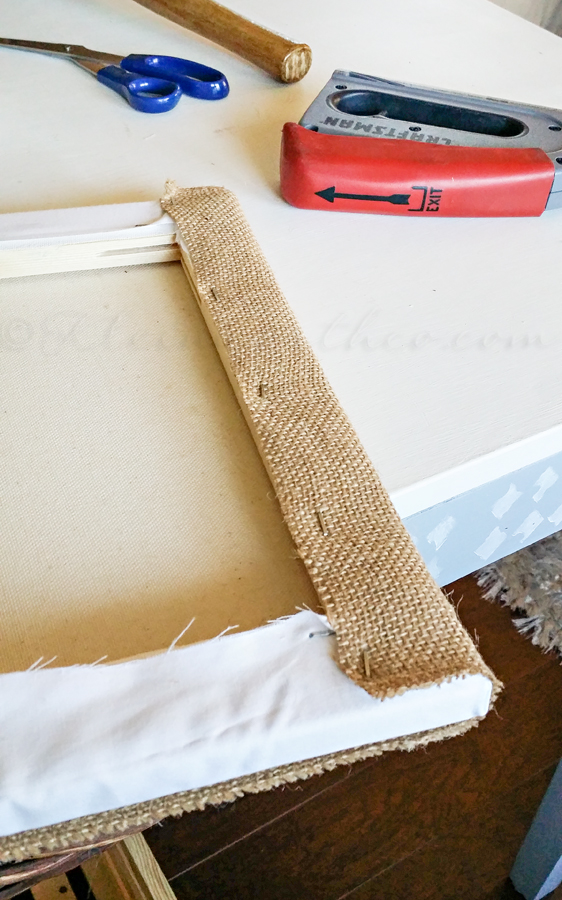 Again – wrap & staple.  My burlap wasn't wide enough to wrap the sides – but I'm okay with that.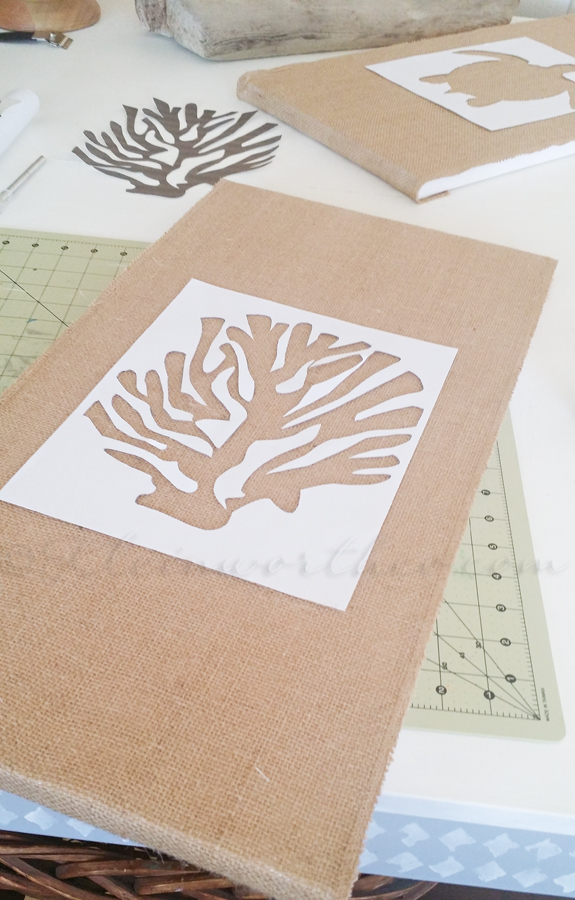 I printed out some coastal clip art & used my x-acto knife to cut out the shapes.
Laid them over the burlap & grabbed my paint brush.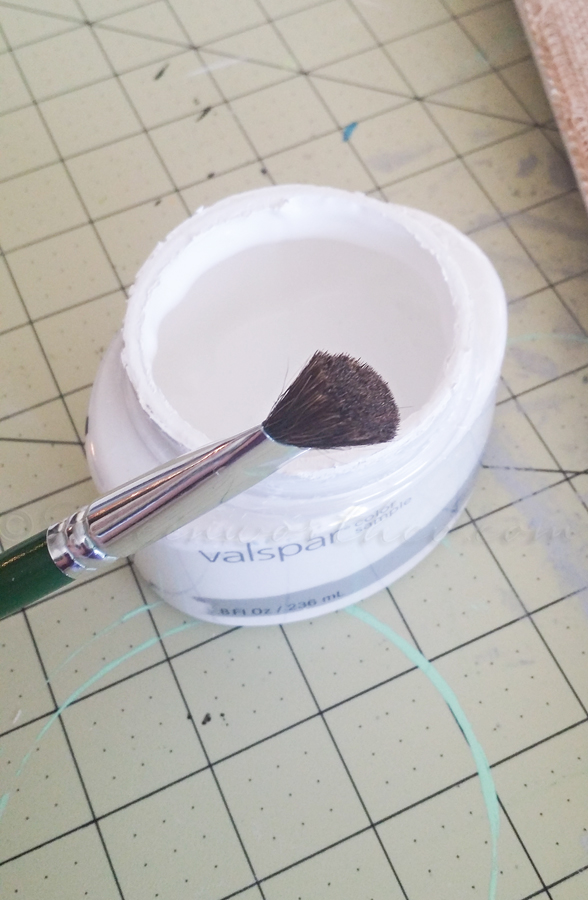 Just a little sample of paint & my stipple brush.
I used a pouncing (stipple) motion so as to keep the paint light on the burlap- I didn't want it to soak through to the other layers.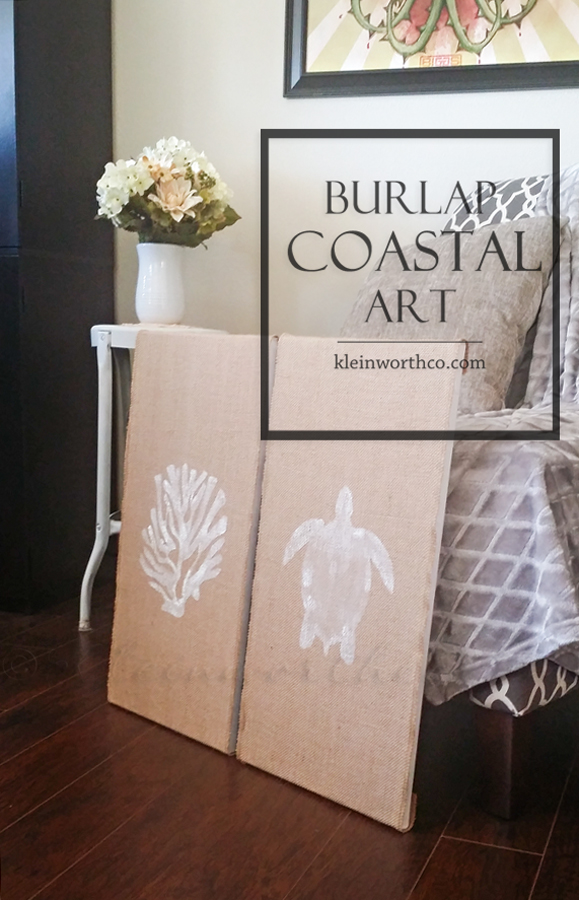 Wait for it to dry – which wasn't long & That's it!
A simple & easy update in no time at all!
Want more fun beachy projects?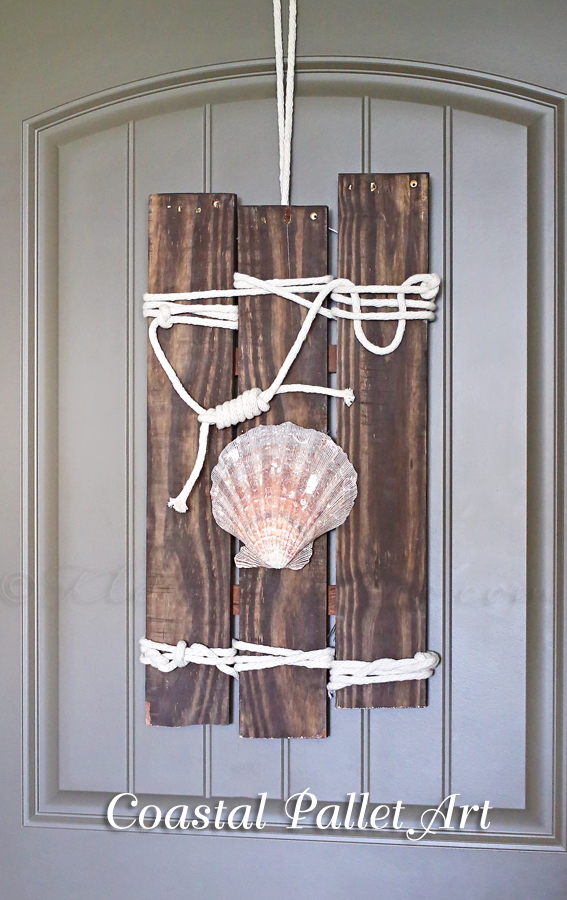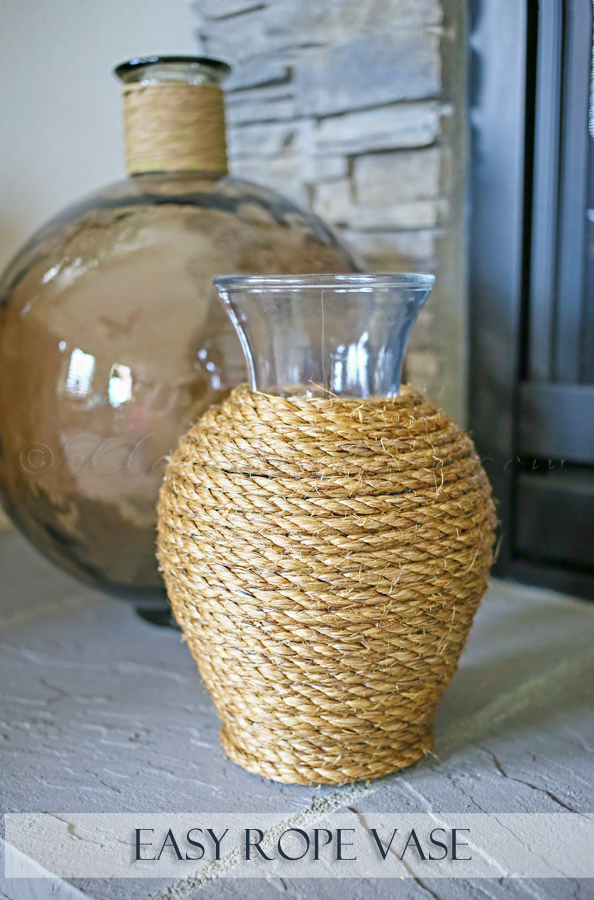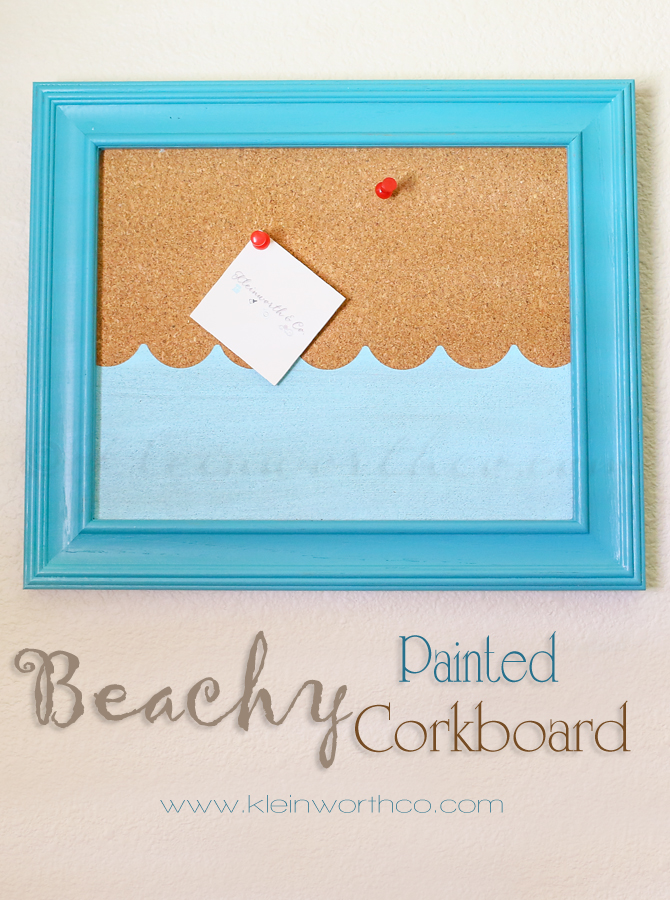 To see where I am linking today- visit HERE