Today I'm starting something new (for me anyway). Yesterday I participated in a blogger series created by my friend Diana – from The Girl Creative called Blogger Country. I'm thrilled to be a part of it & to share with you all a glimpse into the "behind the scenes" of Kleinworth & Co. I love this idea because most don't realize is the time & commitment it takes to blog professionally.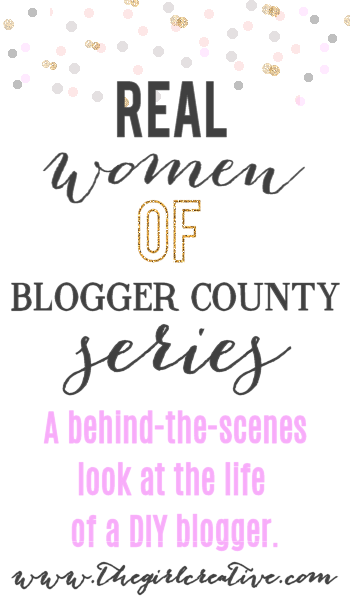 I was so inspired by it that I am starting my own series here. A couple times a month I will share with you all my pull back shots & show you how I created the images you see in my space.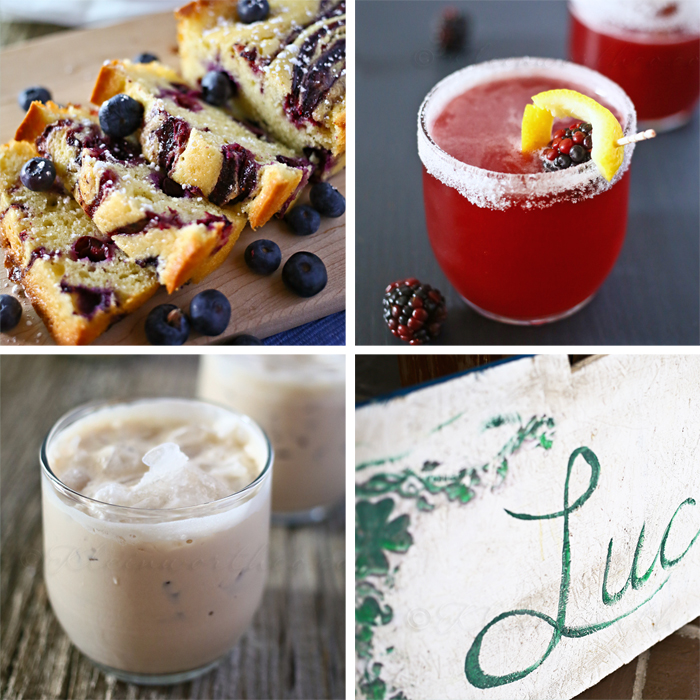 So if you want to see how I create images like the ones you see above- stay tuned. I will be sharing my secrets.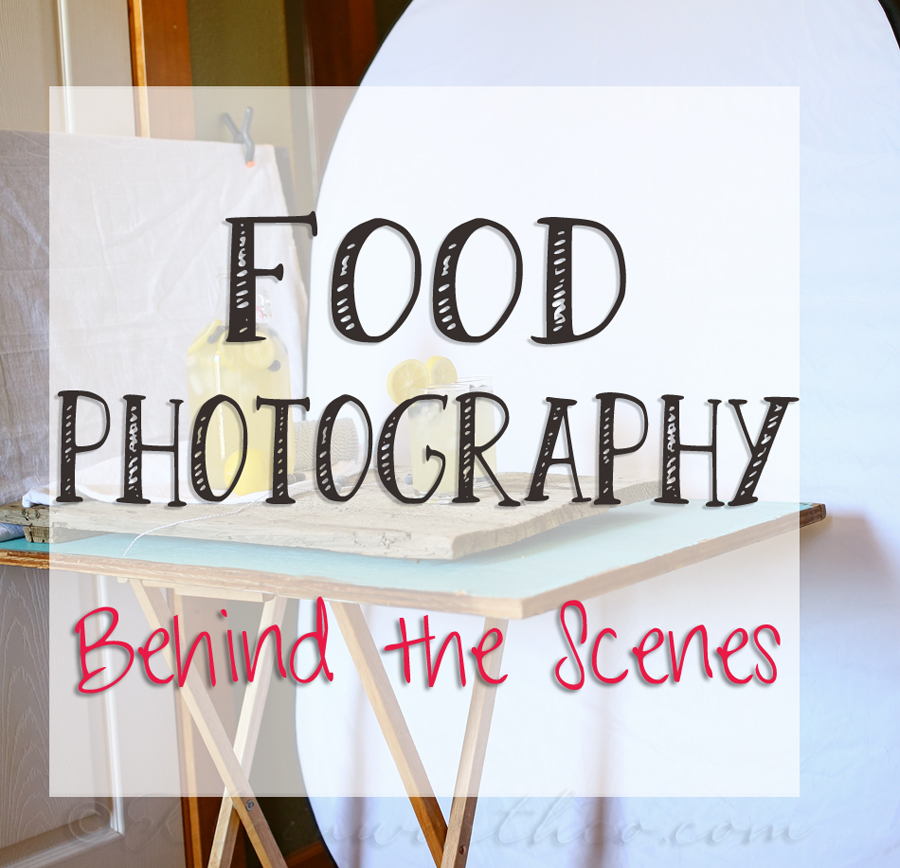 I will try to do these posts at least 2 times a month – so you can start getting a better idea of different situations or foods & how I tackle the challenges of that.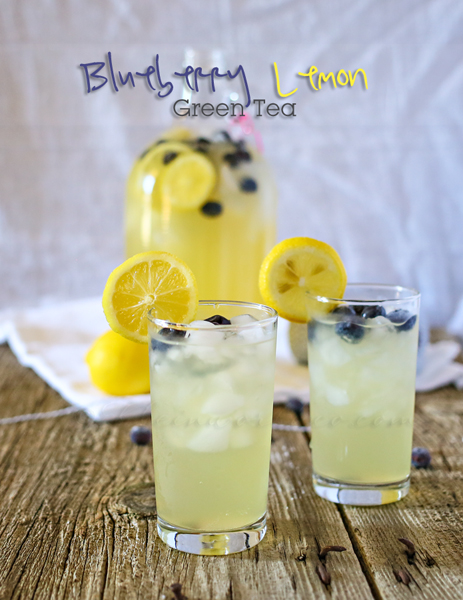 For this shot here. You see texture of the old board. I chose that because it reminds me of a picnic table- which is where I feel I would most enjoy this Blueberry Lemon Green Tea. Outside soaking up the sun. If it wasn't so cold outside still- I would have set up on the porch & had some green grass in the background instead. But this was a very gloomy day & our grass isn't green yet.
Key here – white background to keep things light & to reflect some light on the back shadows.
Props- brighter pops of yellow in the fresh lemons. I also chose to add blueberries to this recipe BECAUSE blue photographs well with yellow. (think complimenting/contrasting colors) Plus this time of year lemons & blueberries are a great combo that people love.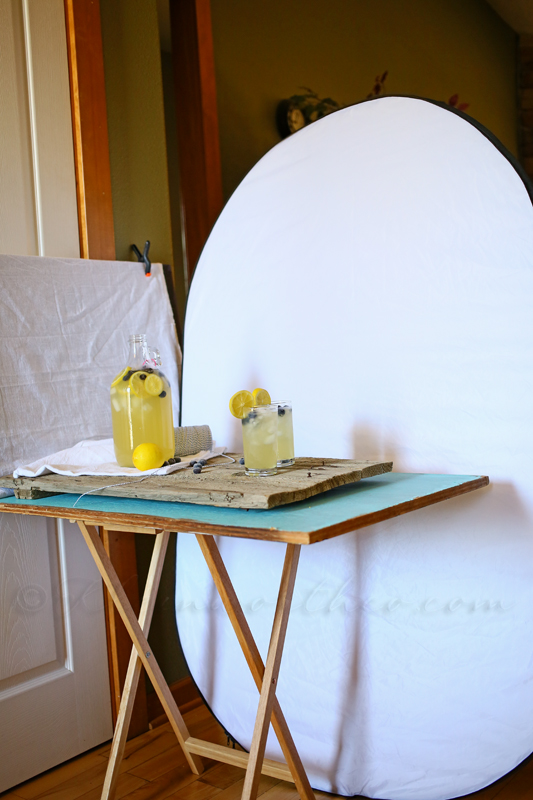 It is the thing you will hear the most when talking about light for food photography – natural light is ideal.
This is how I set up this shot . We have some etched glass windows that flank the front door. So I set this up in the entry way to harness this natural light that comes in to this space. Because it's inside & through semi-opaque glass – it's more filtered. It's rare that I get harsh light in this space. "Open shade" is what we are going for. This set up- not super glamourous – TV tray, boards & reflector (there is a bar stool behind the reflector to hold it up) to put together the shot you see for the final image.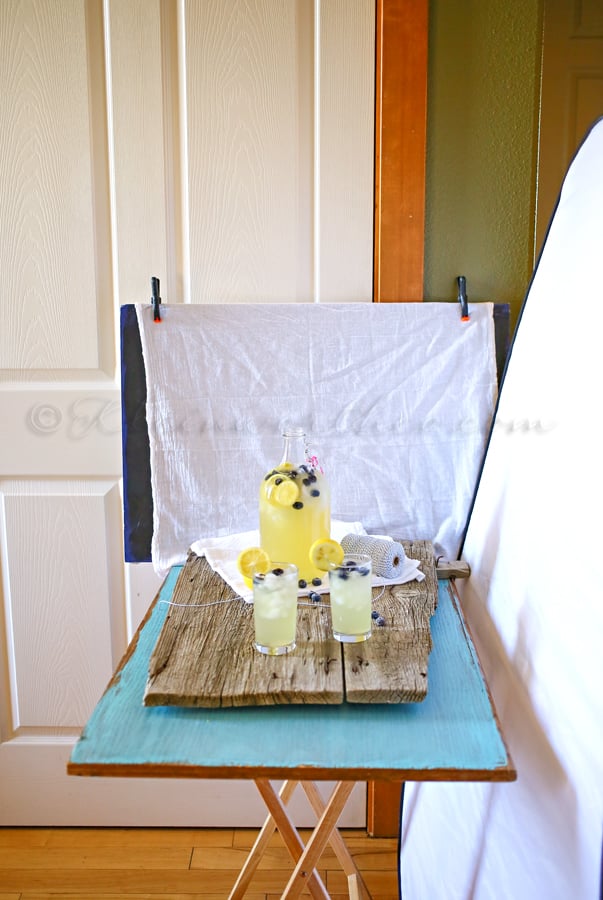 This gives you a better idea of my frame for the final shot. You can see I have multiple boards going- just because I was doing multiple things at that time. I like to stand to the right of this shot & crouch down to get a little backlight. Especially with semi-transparent drinks – backlight really makes them glow & showcases their colors.
To see ALL my behind the scenes of where I blog & my everyday blogging life – visit The Girl Creative & check out my post.
If you have more questions about this shot or set up- leave me a comment.
To see where I am linking today- visit HERE
[include id="1″ title="Footer Ad"]