If you are looking for Valentine's Day deliciousness then here are more than 30 Valentines Recipes that will make your sweetheart swoon. YUMMY!
30 Valentines Recipes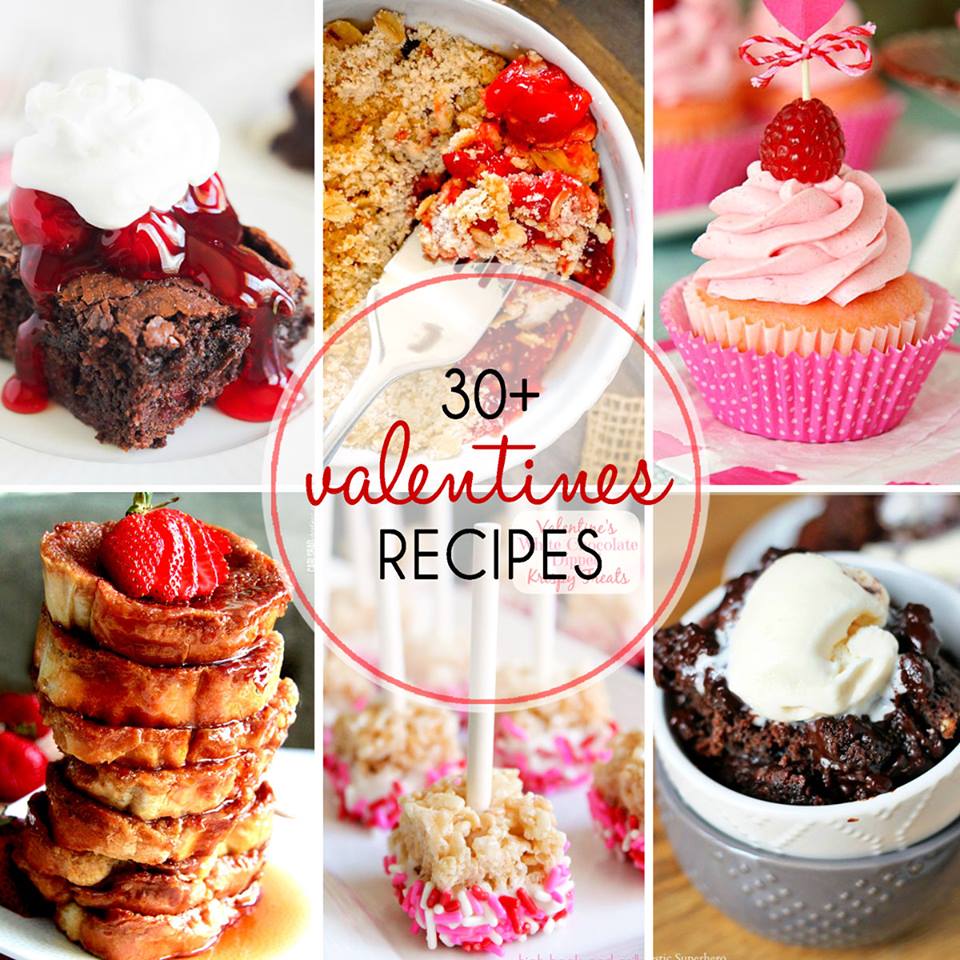 Are you excited for Valentin's Day? It will be here in just a couple weeks. This year is already flying on by here isn't it. Since I love making goodies for my sweetheart & my kids this time of year I was thrilled to join all my favorite foodie bloggers to bring you this delectable round up. It's full of every sweet treat to help celebrate the day. Everything from brownies to french toast for breakfast to poke cakes that will make your eyes roll in the back of your head. Oh my word I can't believe the recipes here today in this round-up. WOW! I can't wait to make these for my loved ones. I know you will love them too!
So let's get on to it! Loving all these!!!
Overnight Creme Brulee French Toast
Slow Cooker Chocolate Lava Cake
Deep Dish Chocolate Chip Cookies for Two
White Chocolate Mousse with Raspberry Sauce
Raspberry Fool
Pink Velvet Raspberry Cupcakes
Chocolate Raspberry Pots de Creme
Conversation Heart Cakelettes
Strawberry Cheesecake Chocolate Crepes
Chocolate Blackberry Cheesecake Trifles
Dark Chocolate Espresso Mousse
Valentine's White Chocolate Dipped Krispy Treats
Gluten Free Red Velvet Brownies for Two
Double Peanut Butter Lava Cakes
Chocolate Peanut Butter Pink Scones
Homemade Chocolate Truffles with Champagne and Brandy
Valentine's Day Chocolate Molded Rice Crispy Treats
Aren't those just INCREDIBLE???!!!! Swooning!!
Looking for more great Valentine's Day Ideas?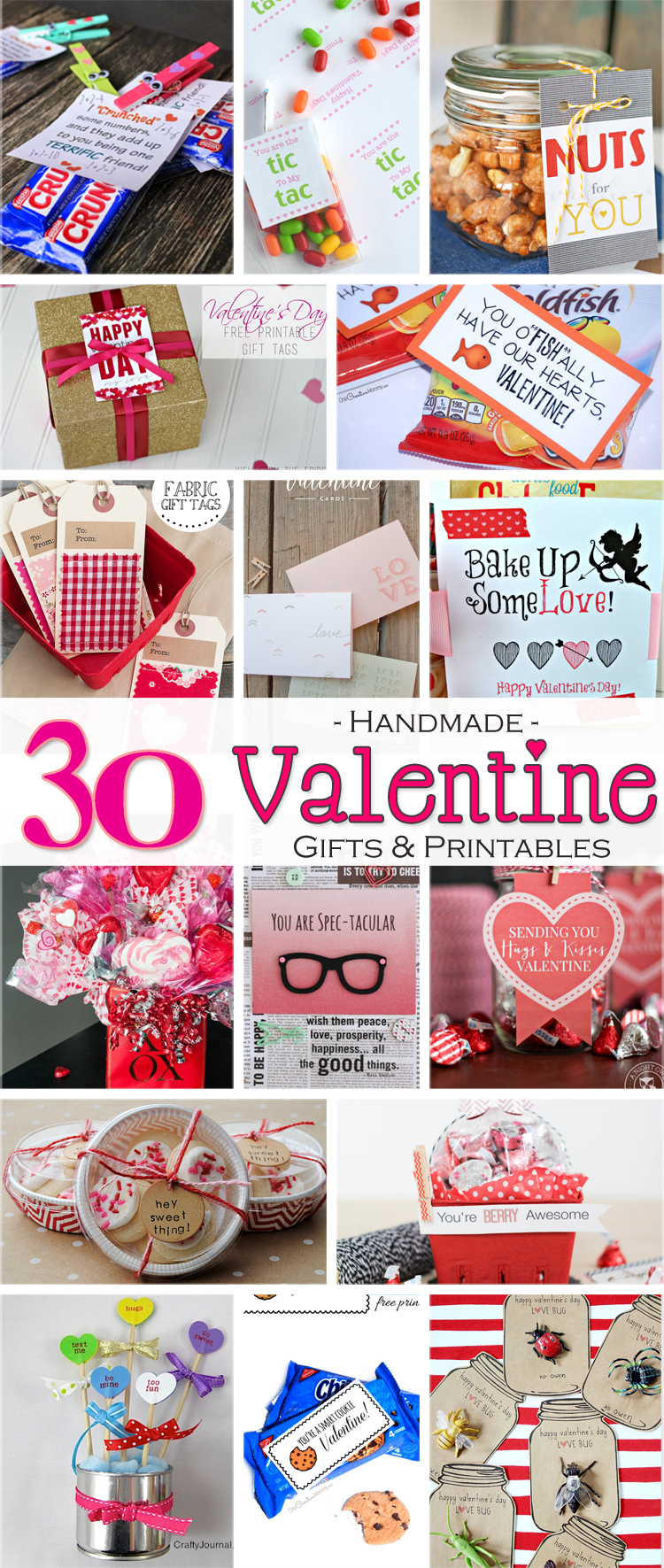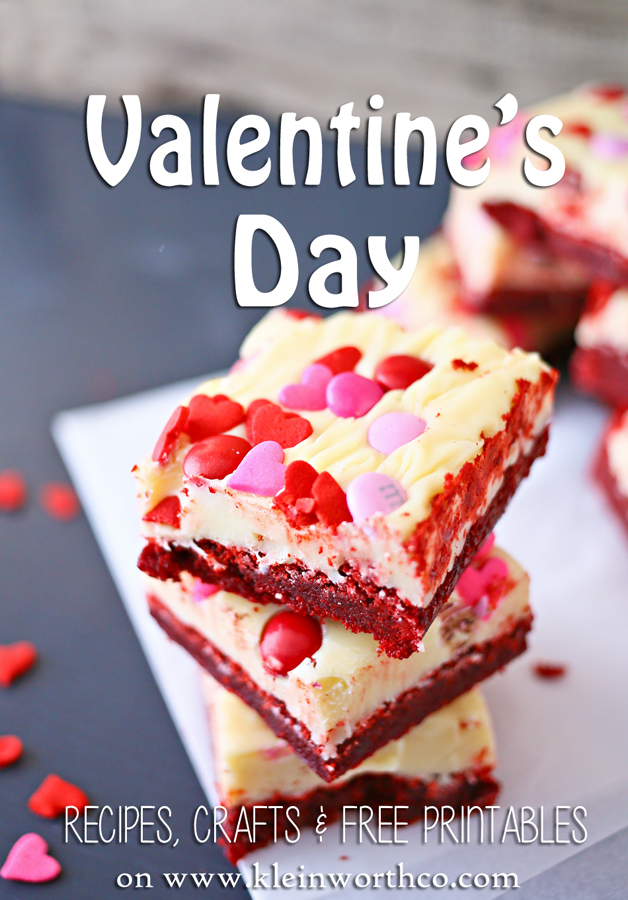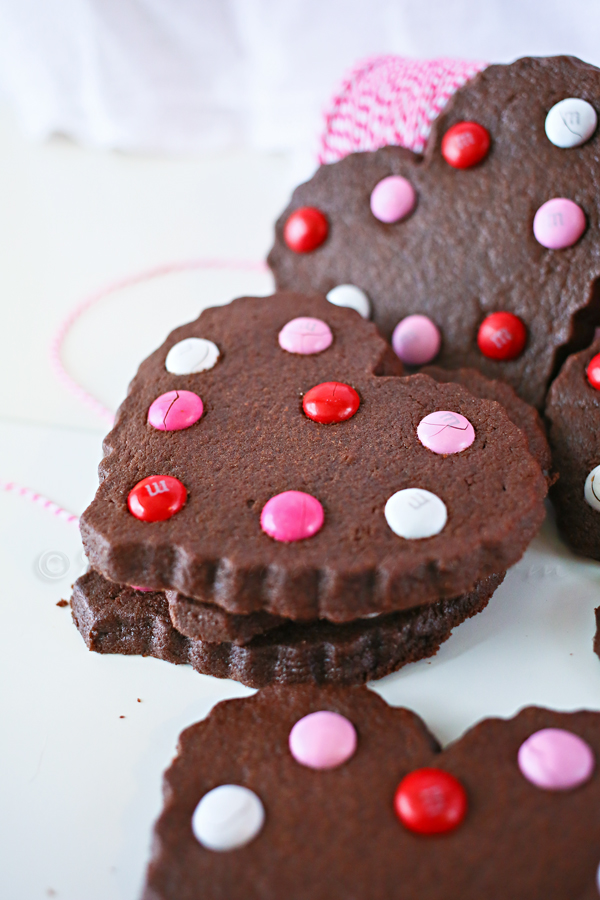 Valentine Chocolate Sugar Cookies