If you love a giant, delicious & chewy pretzel you will fall in love with these Homemade Soft Pretzels. Great for parties, tailgating snacks, BBQ's & more.
Homemade Soft Pretzels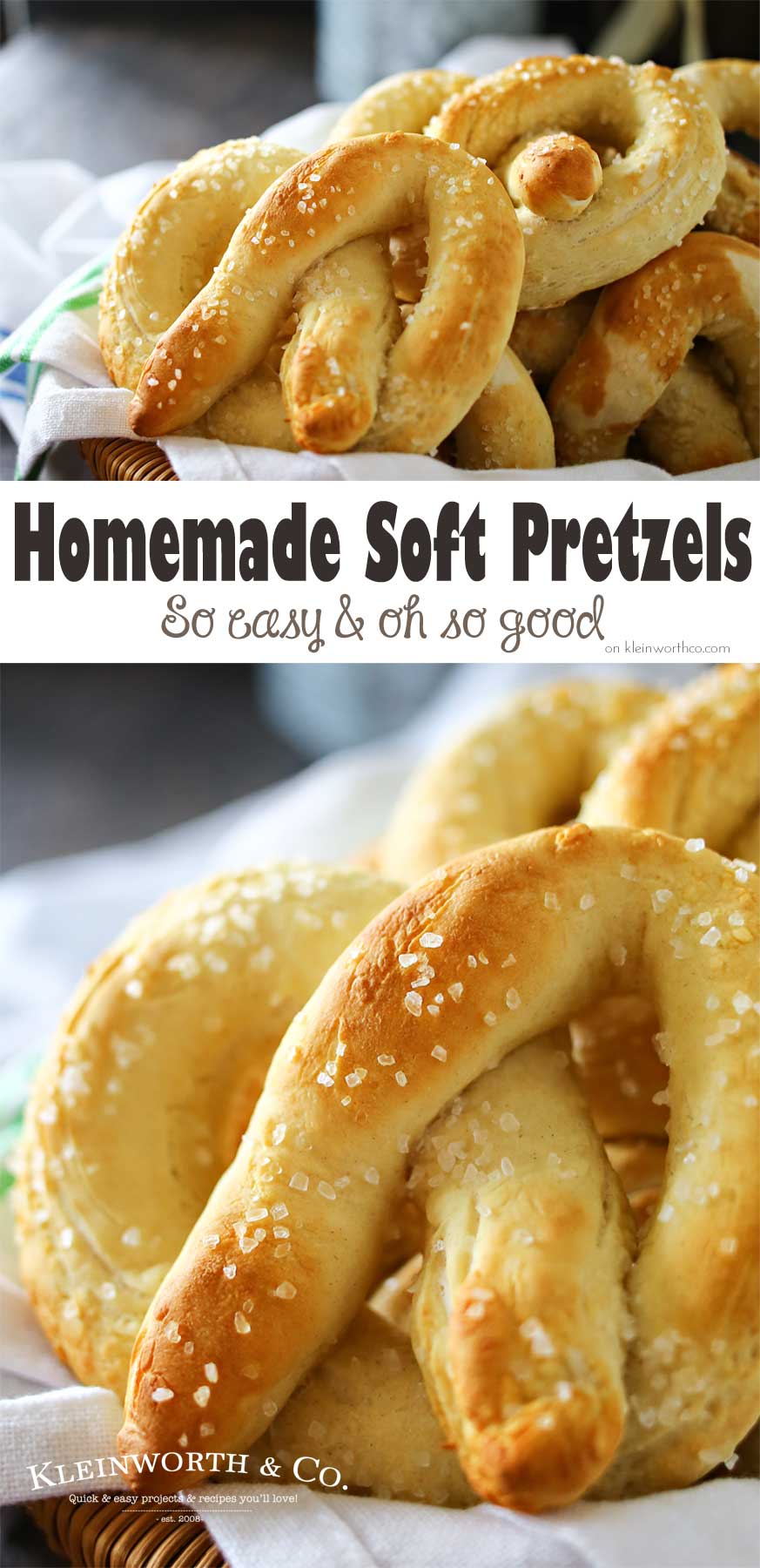 It's time to talk bread again. Who loves anything in the bread category? I do! Things like muffins, loaves of fresh bread, & these Homemade Soft Pretzels truly send me into a happy state. I absolutely love it. The pretzels remind me of all those fun times going to events like the fair or an amusement park or sporting event. They bring back so many great memories, which is why I love making my own at home. Soft, chewy, salty- oh heavens they are so good. Carb overload & it's amazing!!! Are you with me on this?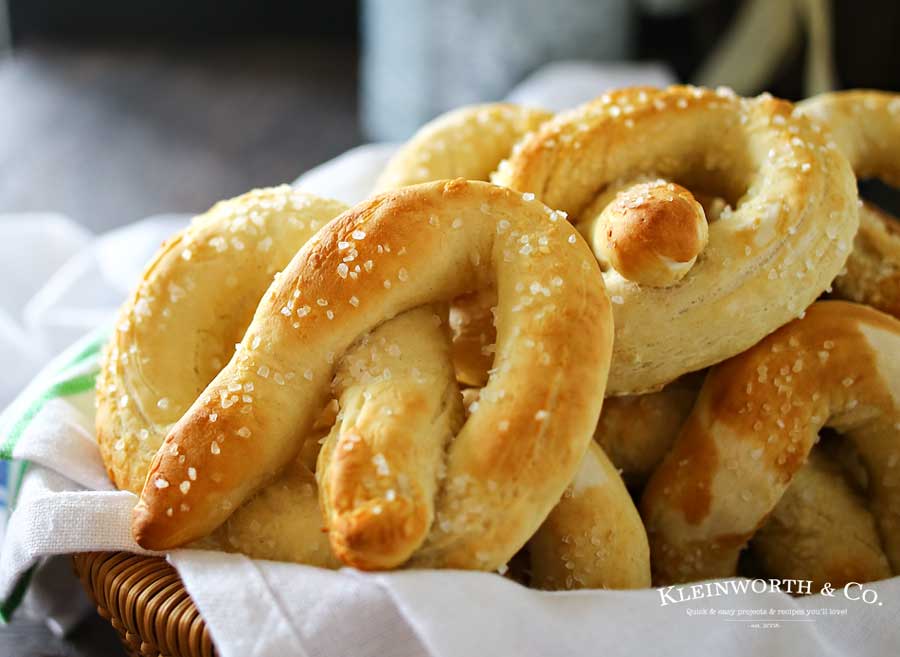 With these I opted to pass on the egg wash. You can absolutely do this if you want that tougher "skin" on the outside. But with these I just wanted the soft chewiness. So just a little salt before baking made them just perfect.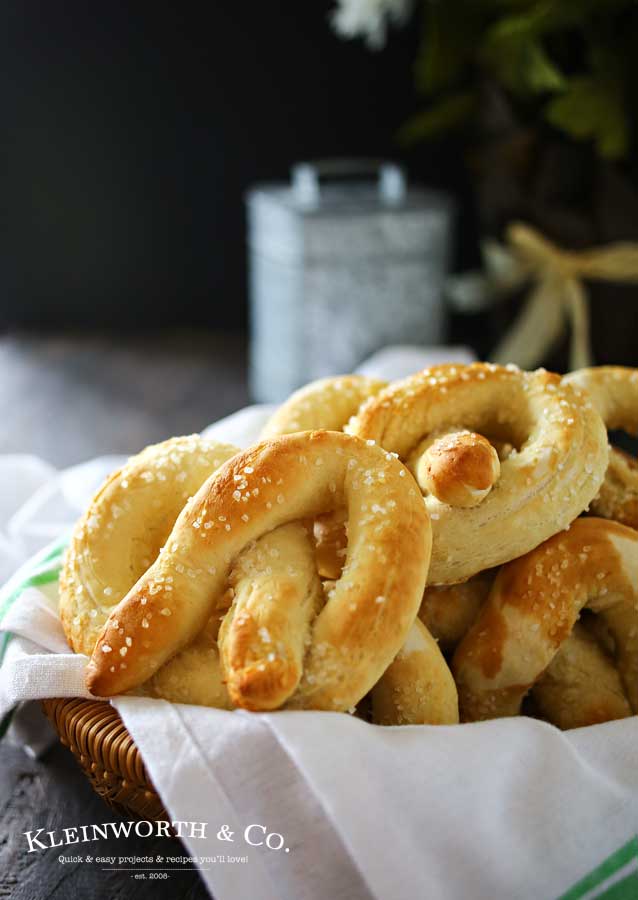 I'm telling you – these will definitely be your new favorite snack. I make these for just about every homegating opportunity I can. They are also a huge hit when I bring them to parties or other fun gatherings. Since they are so easy to make – they are a great recipe option.
Homemade Soft Pretzels
Homemade Soft Pretzels great for parties, tailgating snacks, BBQ's & more.
Servings: 8
Ingredients
2-1/4 tsp dry active yeast or one standard pkt
1 cup warm water 115 degrees is about perfect
1 tbsp butter- melted
1 tsp granulated sugar
1 tsp table salt
3 cups all-purpose flour
2-1/2 cups water
5 tbsp baking soda
2 tsp coarse salt for sprinkling on top
Instructions
Preheat oven to 475 degrees

Line a large baking sheet with parchment & set aside

Combine yeast, sugar & water in mixer bowl & let sit until it becomes frothy

Once ready, add in melted butter & salt

Turn on mixer using dough hook attachment, add in flour one cup at a time & allow the hook to combine ingredients until the dough comes together & is pulling all pieces away from the sides

You can continue to let the mixer knead the dough for an additional 5 minutes but I like to do this part by hand. Knead 5 minutes or until smooth stretchy

Place the dough back in the bowl to rest for 15 minutes

Prepare water bath by combining water & baking soda in a medium saucepan & bringing to a boil over med/high heat

Once the baking soda is almost completely dissolved, remove & let cool

Take your dough out of the bowl & flatten slightly

Cut into 8 even pieces & roll each to 15-19 inches long - then form your pretzel shape

Place each in the water bath one by one making sure they are fully covered - allow each to soak about 2 minutes

Transfer to prepared baking sheet & immediately sprinkle wet pretzel with salt

Continue with all pretzels & then bake 8-10 minutes or until golden

*Note- you can brush with additional melted butter when you remove from the oven, however I found this unnecessary for our taste

*Store in a paper sack- not an airtight container to keep from getting moist before enjoying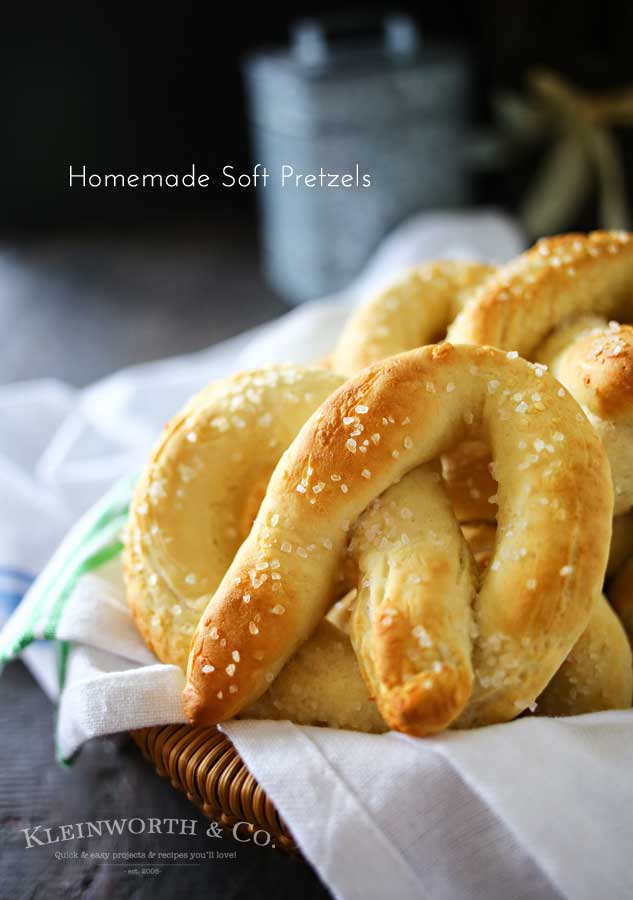 Don't they look so delicious???!!!! YUM!
Looking for more great snack or party food ideas?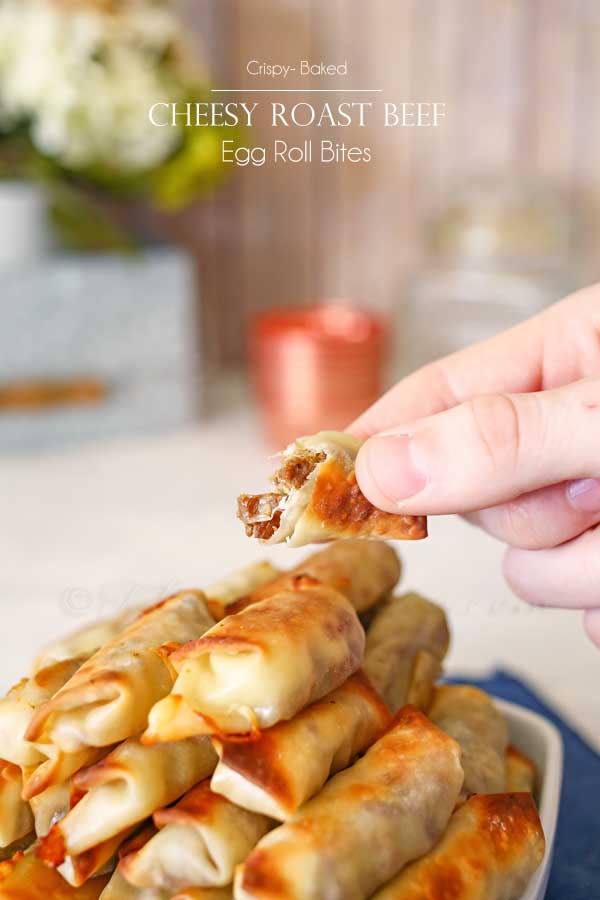 Cheesy Roast Beef Egg Roll Bites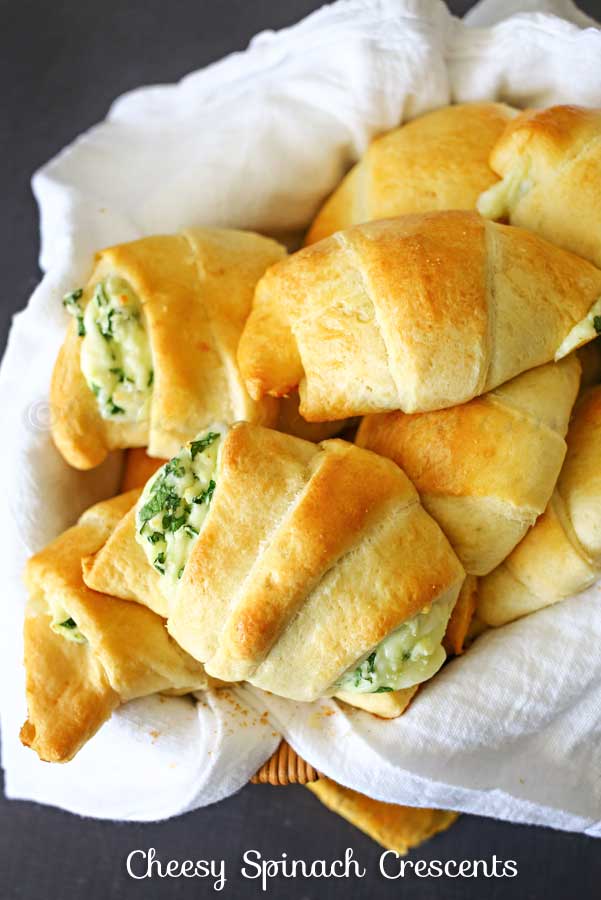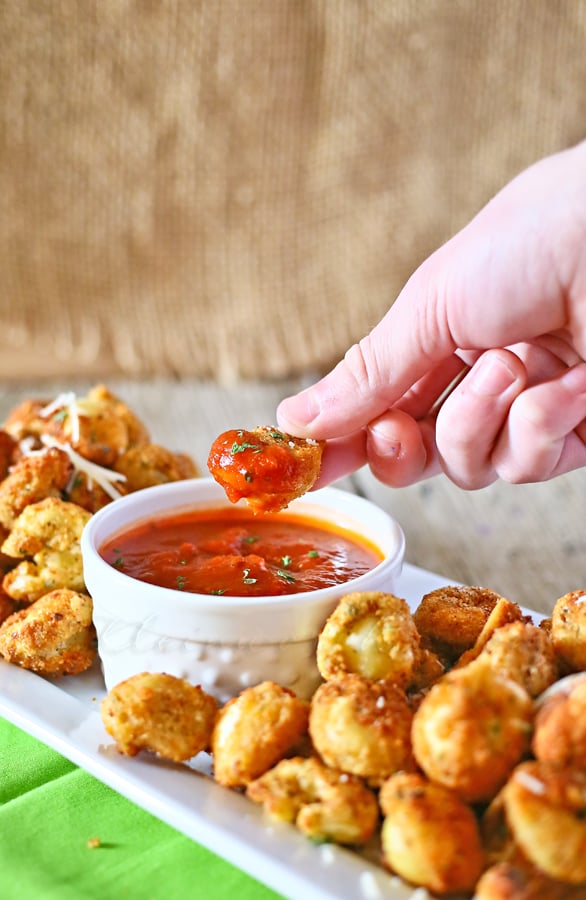 Don't miss these great ideas from these bloggers….
Sweetphi – 5 Ingredient Loaded Tater Tots
Just a Little Bite – Pigs In Pretzel Blankets