Oh boy.  Can I tell you something???
Michael's is DANGEROUS!!
I was in there the other day to pick up one thing- hot glue sticks.  I ended up walking out of there with $50 worth of stuff in my cart.  One of those things were these ADORABLE heart shaped cookie cutters.  I wasn't going to do any more Valentine's Day treats.  I really wasn't.  I have plenty of candy in the house.  I didn't need these.  But once I bought the cookie cutters- well…. I obviously had to make the cookies.
I decided to not make these as carefully as I normally would have tried to do.
Yep- I purposely decorated these quick & IMPERFECT to give them a more whimsical feel.  I felt it added to the marbled dough.
They were fun & didn't last too long either.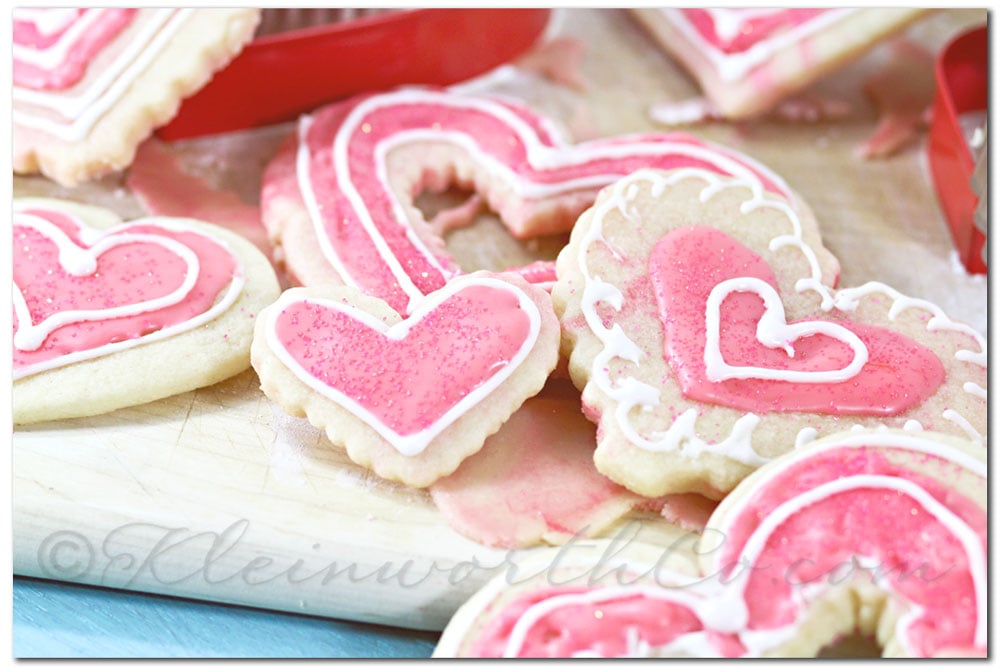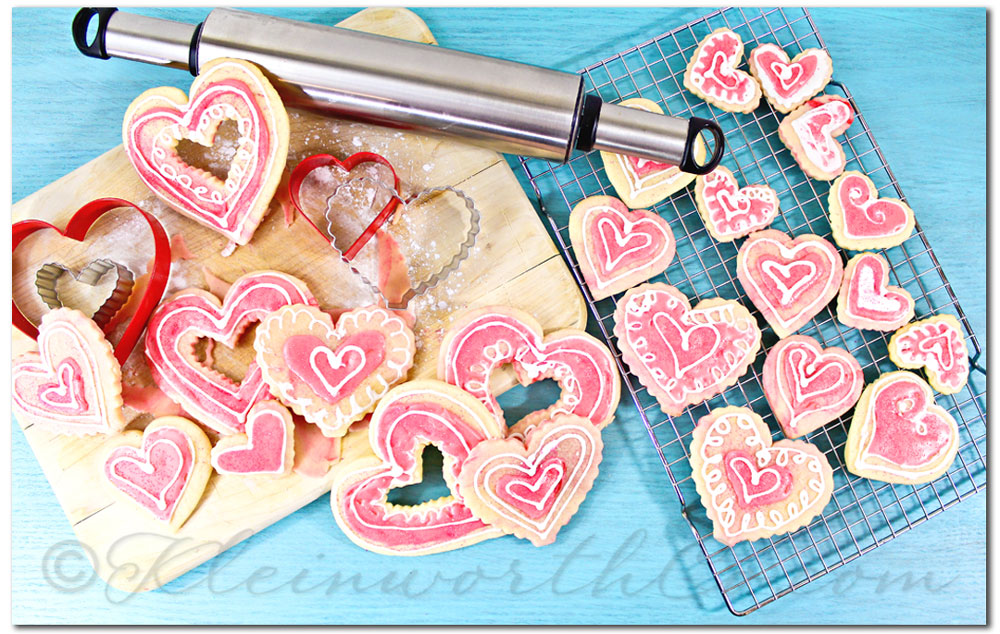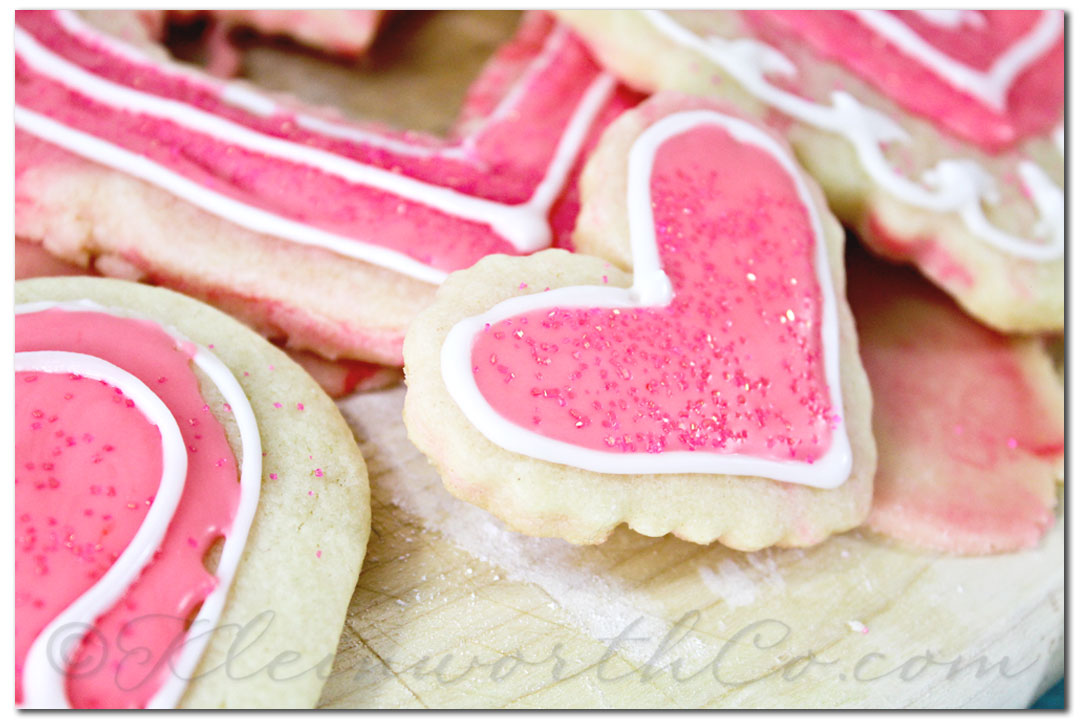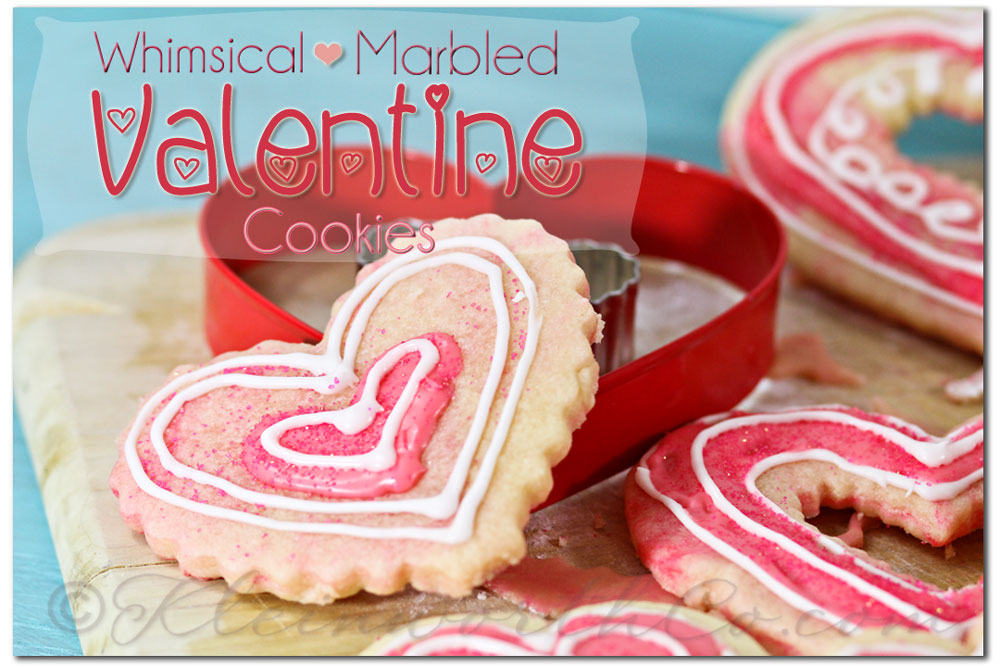 You can print the recipe HERE.
Only thing to change is to add a couple dabs of gel food color & hand kneed in so it doesn't color the whole batch throughout. 
Then roll out instead of ball up & cut & bake according to recipe.  Allow to cool before icing.
 Want  more Valentine cookies- you can make these
Peanut Butter Cookie Recipe HERE!
When you pull them out- just push in the chocolate heart before the cookie cools.
    Linking with:
Live Laugh {Linky} Thursday
|
The 36th Avenue
|
I'm Lovin' It Party
|
One Creative Weekend
| This or That Thursday | Little Things Thursday |
Inspiration Gallery
|Show & Share