Vintage signs are so popular right now. Here's how to create your own Vintage Bakery Sign easily while re-purposing an old cabinet door. Such a quick diy project.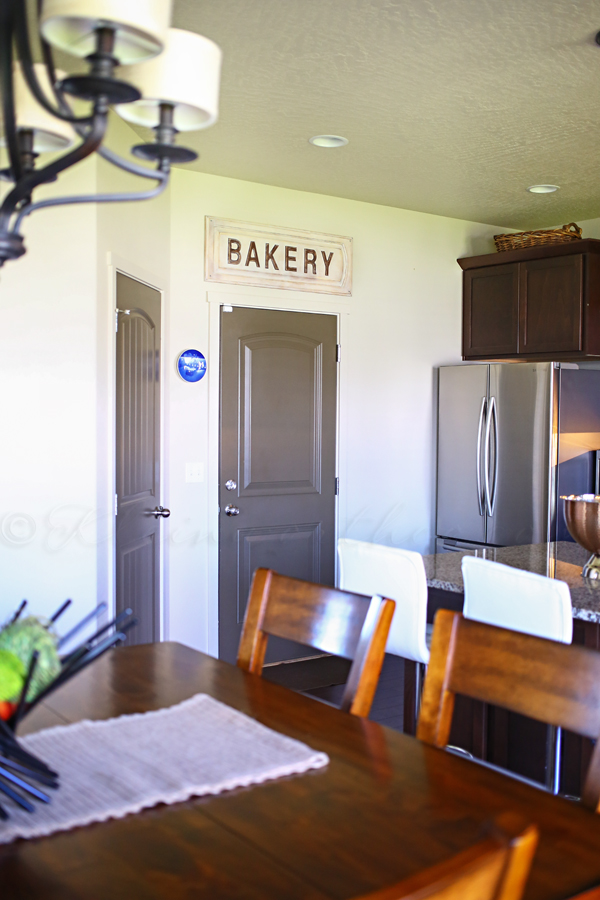 I have been wanting to add some sort of vintage type sign to our kitchen for a while. I thought about what I wanted it to say & finally decided that "bakery" was the most appropriate. Considering that I'm baking & creating in there nearly everyday to keep Kleinworth & Co. running, it fits.  So I headed out to the shed to see what I had in there to work with.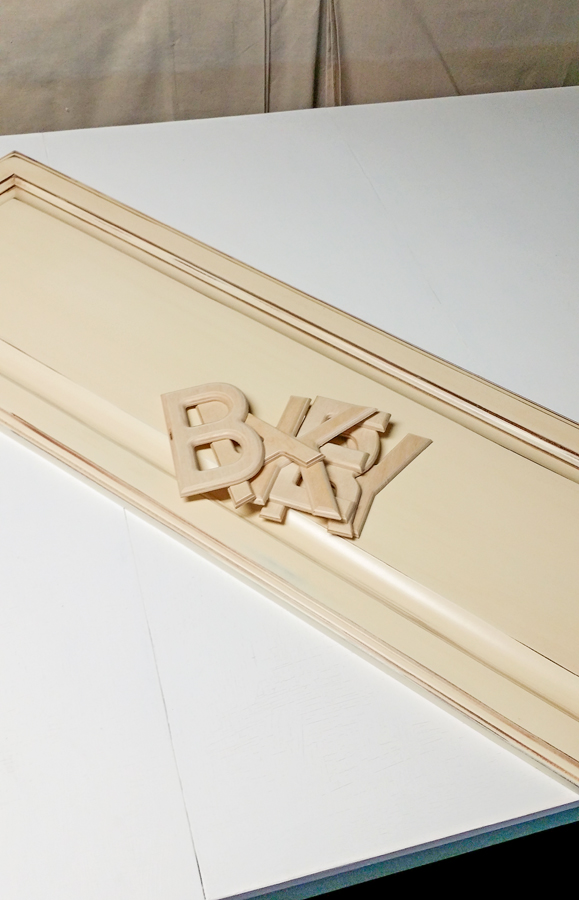 (forgive the process images – I was working at night under my studio lighting)
I chose an old kitchen cabinet door that I picked up at Habitat for Humanity store a while back. I love that I can go there & get random things like that for about $5.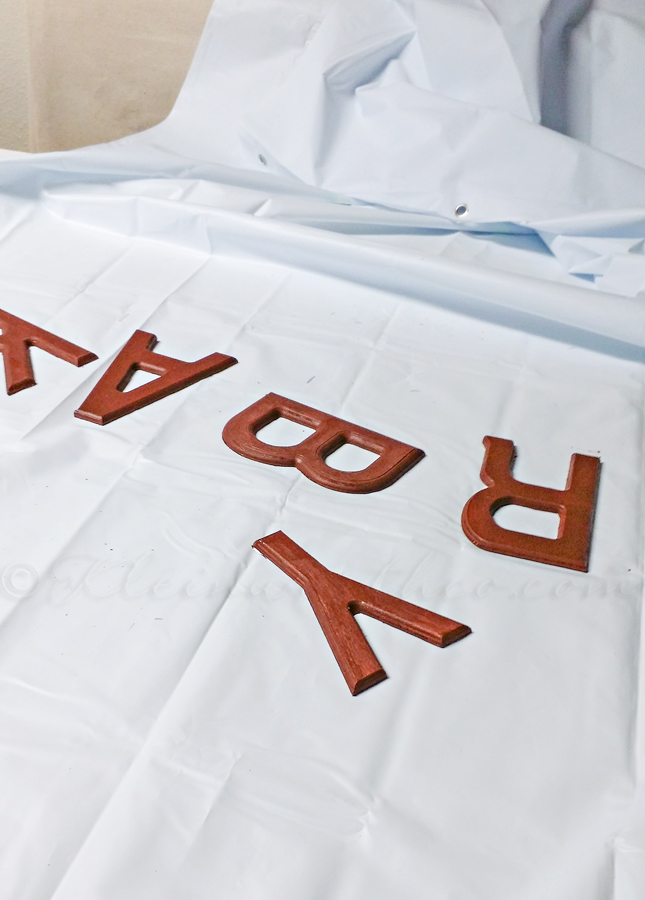 Instead of stenciling on letters I decided to make this 3D & picked up some wooden letters from Michael's & gave them a quick coat of paint.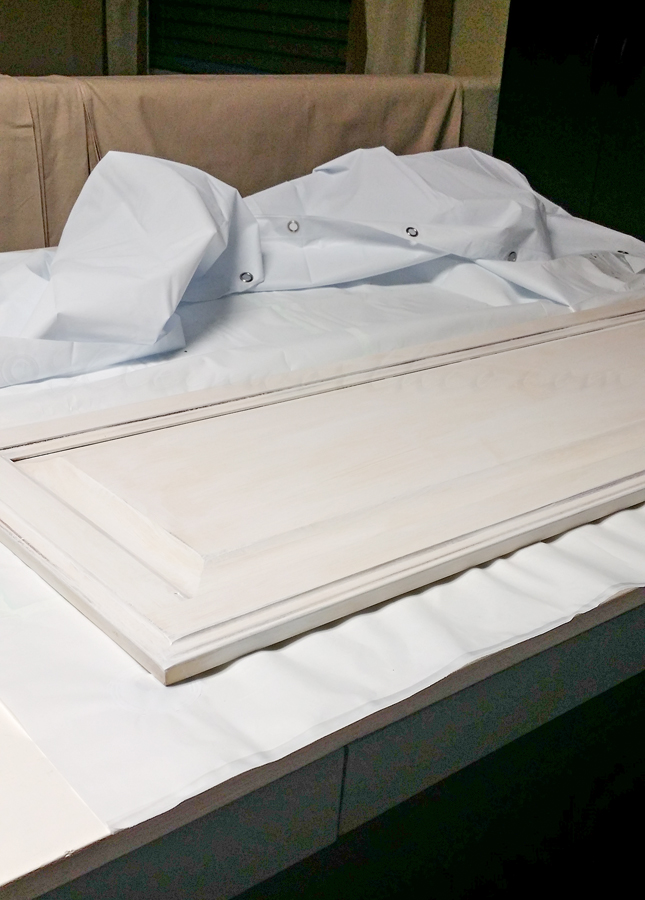 I added a light layer of white wash over the cabinet door – just enough to mute that warm yellow it was before.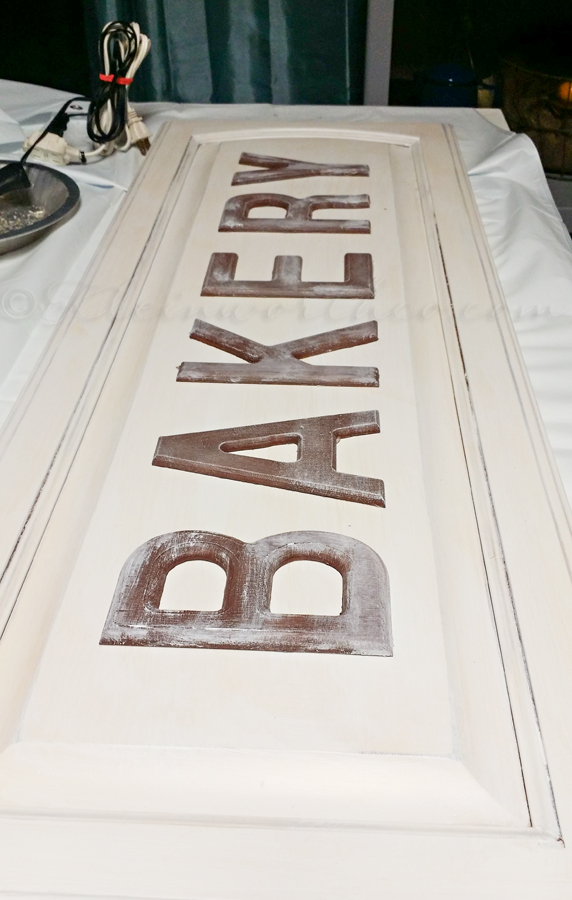 I used wood glue at first to attach the letters but that wasn't working all that well with the paint.
So I went back over with a fine line of hot glue around the edges to make sure everything was secure.
Then another light white wash coat over the letters so they didn't look new or freshly painted.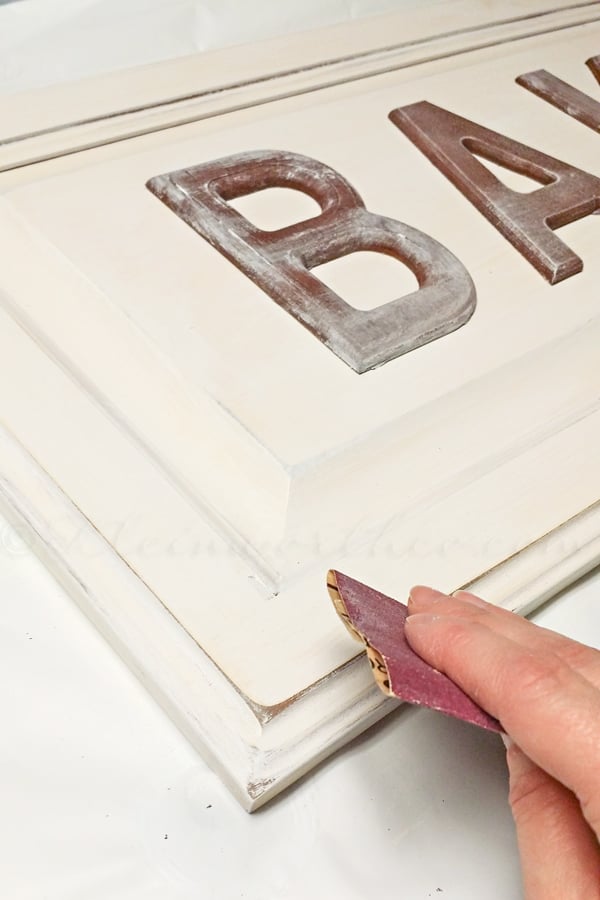 Then the final part- distress, distress, distress.  I first grabbed a piece of sandpaper & gave the more delicate parts a good rub.  Then really wanted to give it more wear so I broke out the mouse sander for some heavier distressing in other areas.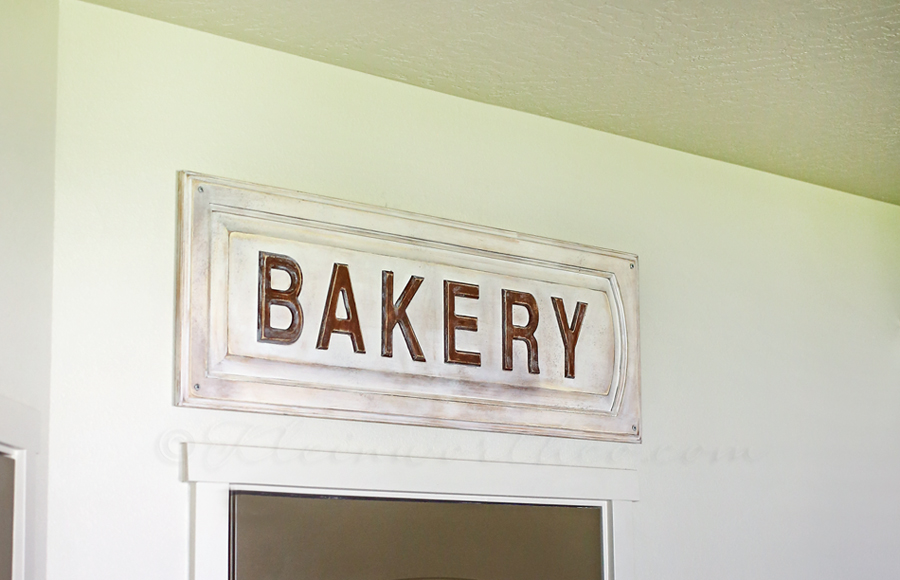 Wiped it down & hung it up.  That's it.  Whole project came in at less than $10.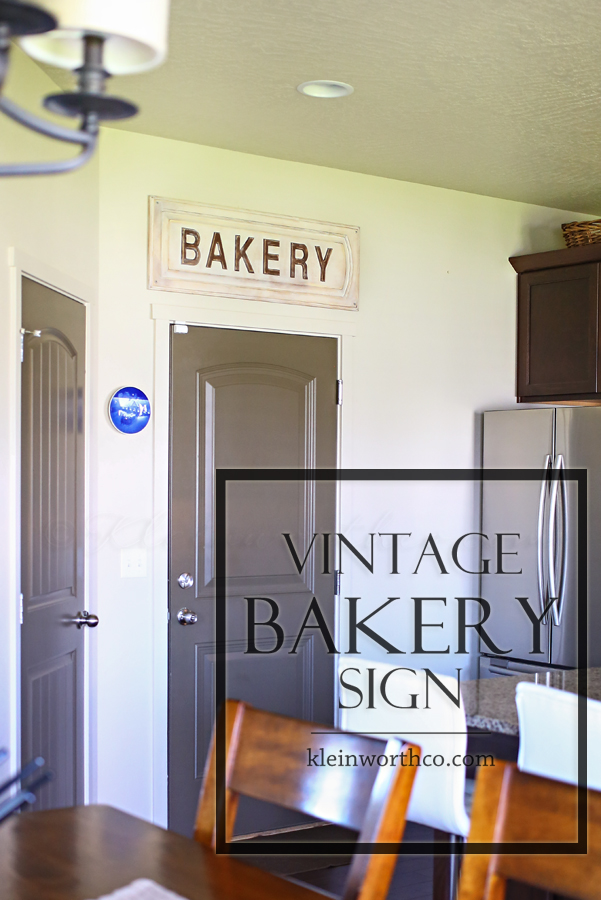 I love how it fills that awkward space above the door.
Looking for more easy projects?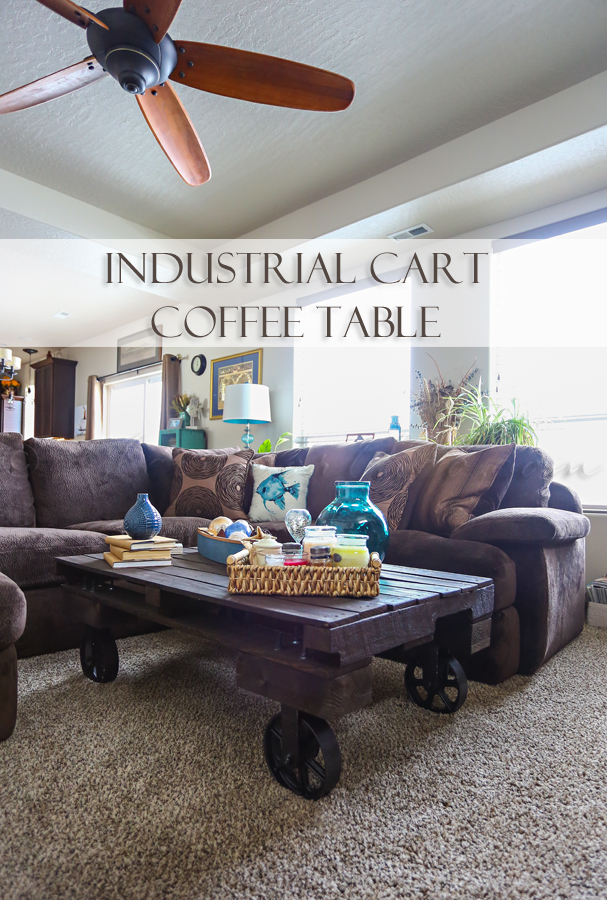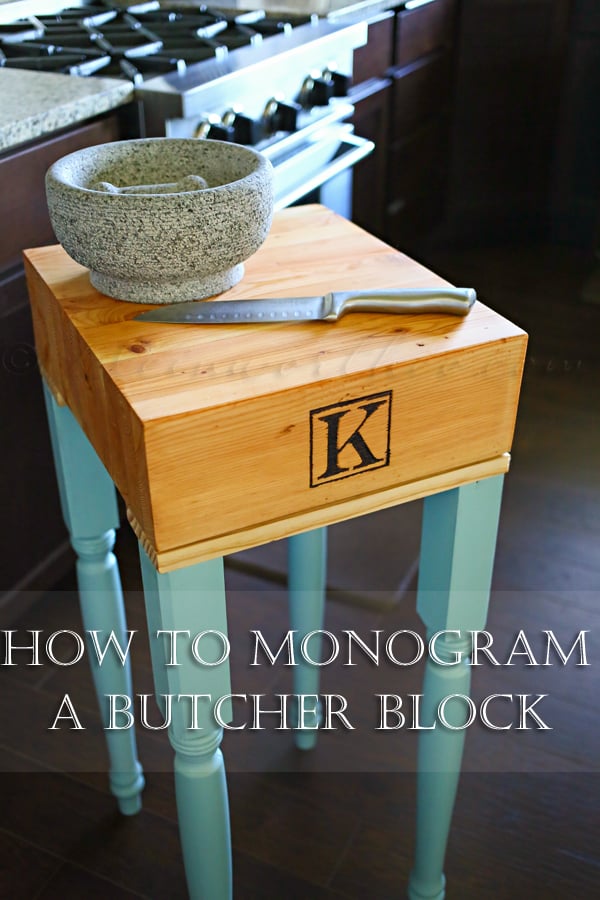 How to Monogram a Butcher Block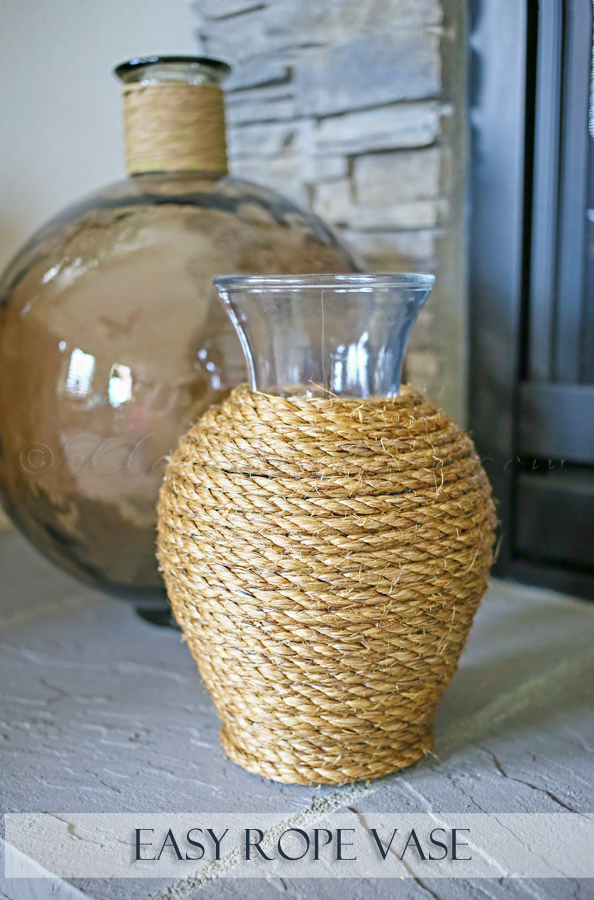 To see where I am linking today- visit HERE