Take the stress out of dinner with Thrive at Five Meal Plan Week 22. Easy and Quick Family Lunch and Simple Dinner Meal Ideas! Delicious!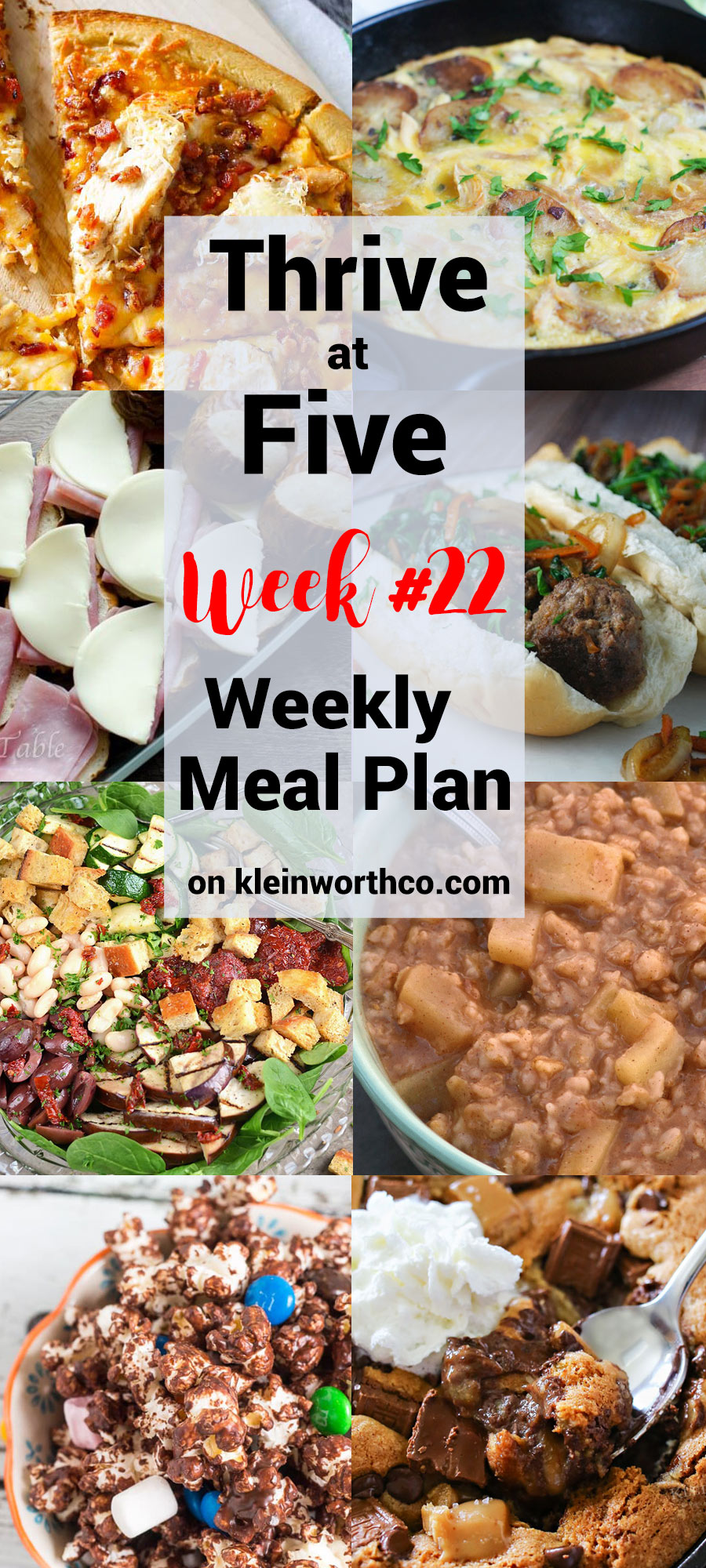 I have to say, I'm loving these meal plans. It's so nice to already have our evening meal planned out each day. Often times I print off the recipes, do the shopping & my girls take over for dinner prep. I'm determined that they will be experienced in the kitchen before they move out & what better way to make that happen then to hand over the cooking duties. We are never far away if they need help with a certain step, but it's given them so much confidence in the kitchen & helped me free up some valuable time I need so I can cross a few more things off my list before leaving the studio each night. Thank goodness for the meal plan. So check out the details below & then visit each one to grab the recipes for the week! Are you ready?
Thrive at Five Meal Plan Week 22
WE ARE SOLVING THE DINNERTIME DILEMMA
There is a reason they call it the witching hour. It's when all the schedules collide & everyone is absolutely exhausted from their day & all you want to do is NOTHING. But nope, dinner needs to be made & I know we always have a ton of things that need to happen after dinner too. So it's super important that dinner be quick & easy. You don't want to have to debate about what to make. I know those debates & standing there in the pantry trying to come up with a plan can suck up a good half hour. That's valuable time you would be spending already making dinner & enjoying it. So that's where meal planning comes into play. Check it out.
We have it all done for you, right here!
HOW IT WORKS>>>
If you're new to meal planning – here's the deal…
Every Friday, we'll have a meal plan posted for you to use the following week. Everyone in the group will share these 5 main dish recipes & a couple extras. Do you want the weekly meal plan delivered to your mailbox? Sign up for my weekly newsletter. The sign-up form is right in the sidebar – over there ———>>>>>>>>>
This post contains some affiliate links. Click here to read my full disclosure policy.
Here's the recipes for the week!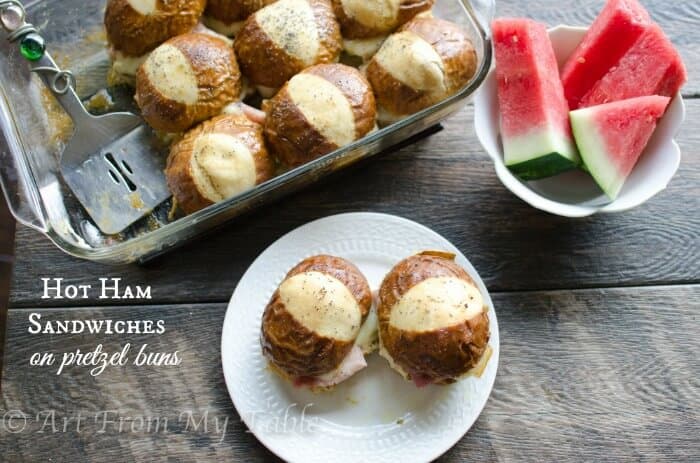 Hot Ham Sandwiches on Pretzel Bun from Art from my Table
Italian Power Salad with White Beans, Sun-dried Tomatoes and Creamy Italian Salad Dressing from Vintage Kitty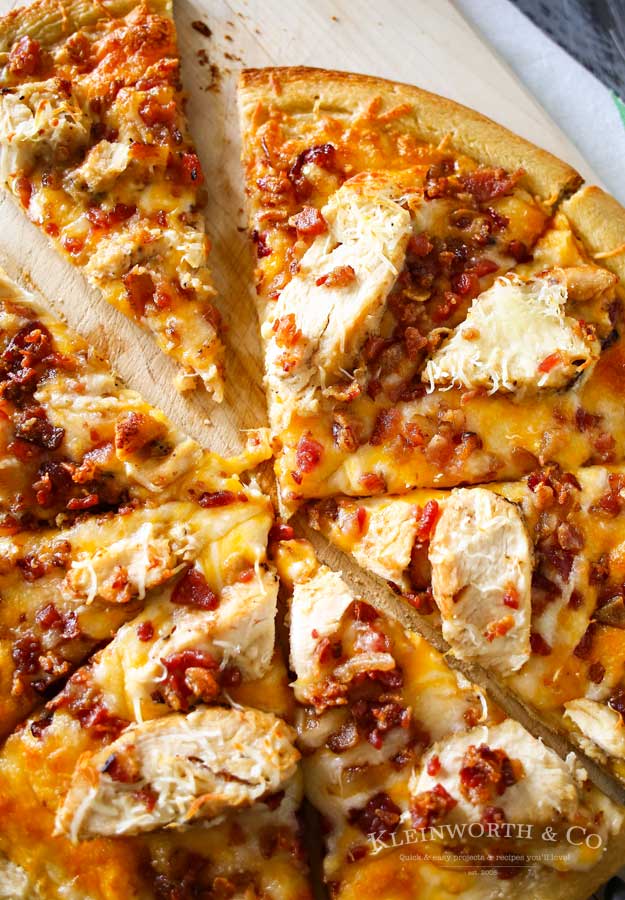 Grilled Chicken & Bacon Pizza with Garlic Cream Sau from Kleinworth & Co.
Sweet Skillet Meatball Bahn Mi from The Gingered Whisk
Spanish Style Tortilla with Chicken from Smart Little Cookie
Thrive at Five Meal Plan Week 22
How about this for dessert???
Apple Cinnamon Oatmeal from Carrie's Home Cooking
Chocolate Covered Popcorn from The Cooks Pyjamas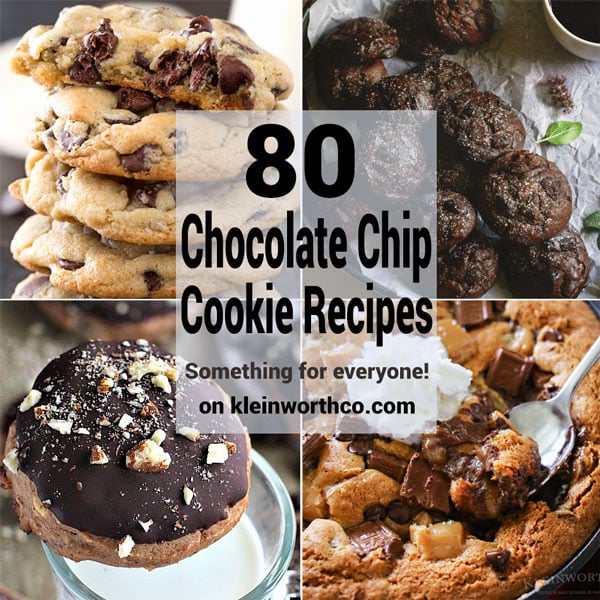 80 Chocolate Chip Cookie Recipes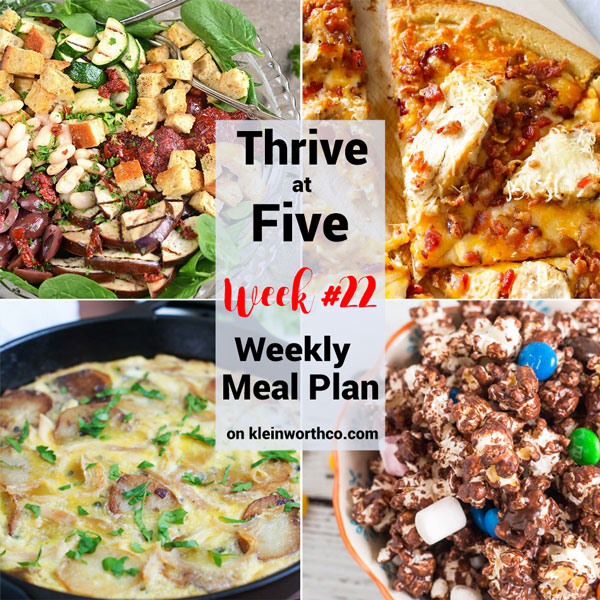 I know I'm really looking forward to making these dishes & having effortless meal planning. How about you!
Be sure to visit these awesome bloggers that contribute to this meal plan each week.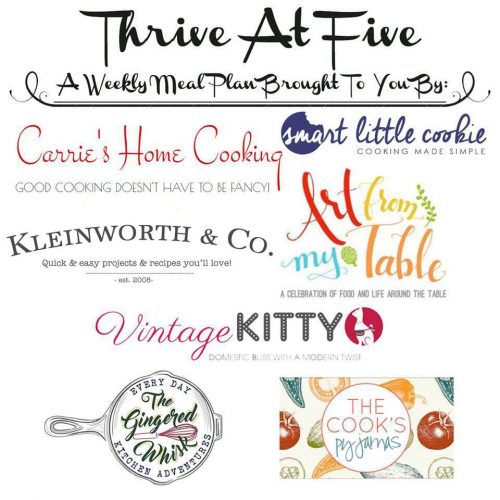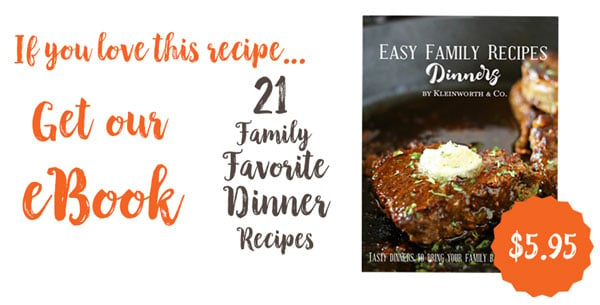 If you make any of these recipes- please leave a link or tag me on Instagram @KleinworthCo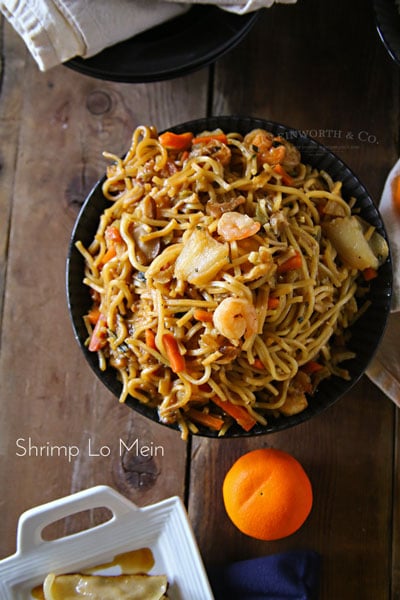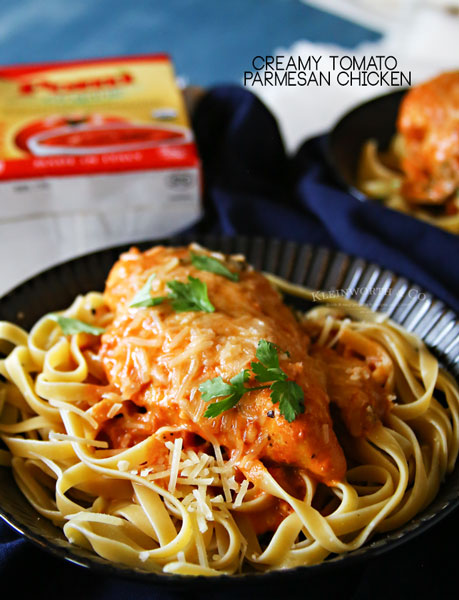 Creamy Tomato Parmesan Chicken
Raspberry Chipotle Chicken Sliders
Don't miss these great ideas from these bloggers….
Jalapeno Popper Macaroni Salad from The Chunky Chef
Individual Beef Pot Pies from A Family Feast
To see where I am linking today- visit HERE