Some of the best Easy Family Dinner Ideas start in the slow cooker. Sweet Pork Barbacoa is my all time favorite food!! If you love Cafe Rio's pork, you'll love this recipe. It's beyond easy to make & incredibly DELICIOUS!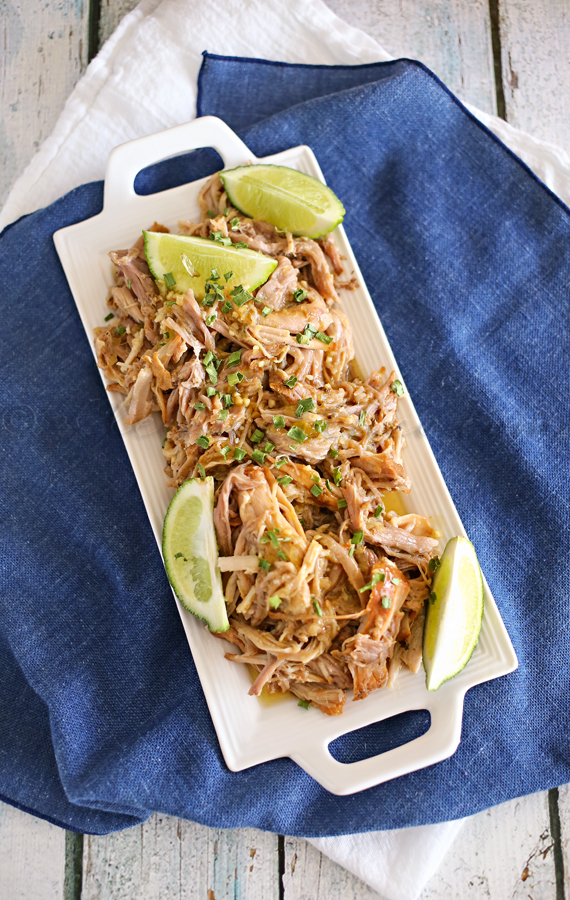 Pulled pork is the one thing I absolutely can't get enough of. All by itself or in some bbq sauce or in a burrito – I could eat it ALL DAY everyday for the rest of my days on earth. When I first tried Sweet Pork Barbacoa for the first time & I swear my eyes rolled to the back of my head. I was in sheer heaven & I knew that I would have to figure out how to make my own. After a few attempts I finally have this one perfected & it's INCREDIBLE!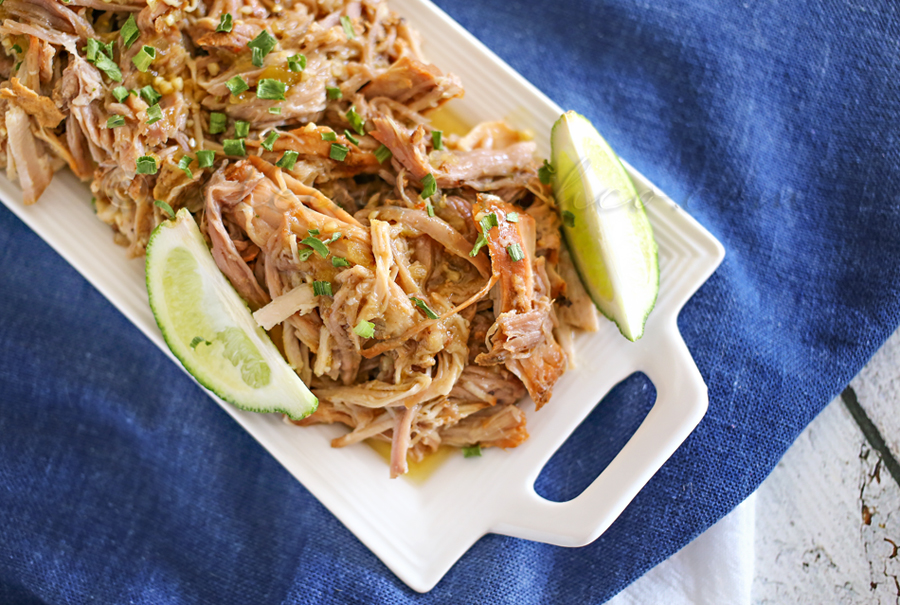 This Sweet Pork Barbacoa is to die for! I make this as often as I can around here.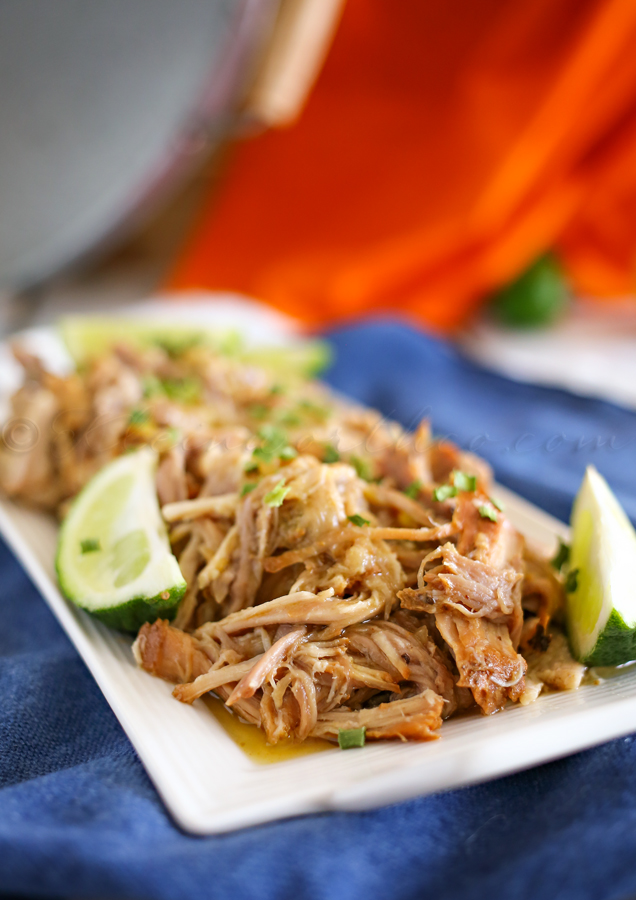 I actually have 2 cookers going when I make this. One is this barbacoa & the other is my standard carnitas for the boys. They like it spicy – not sweet. But us girls – we love love love the sweet pork. That's fine – less I have to share which makes me grin from ear to ear.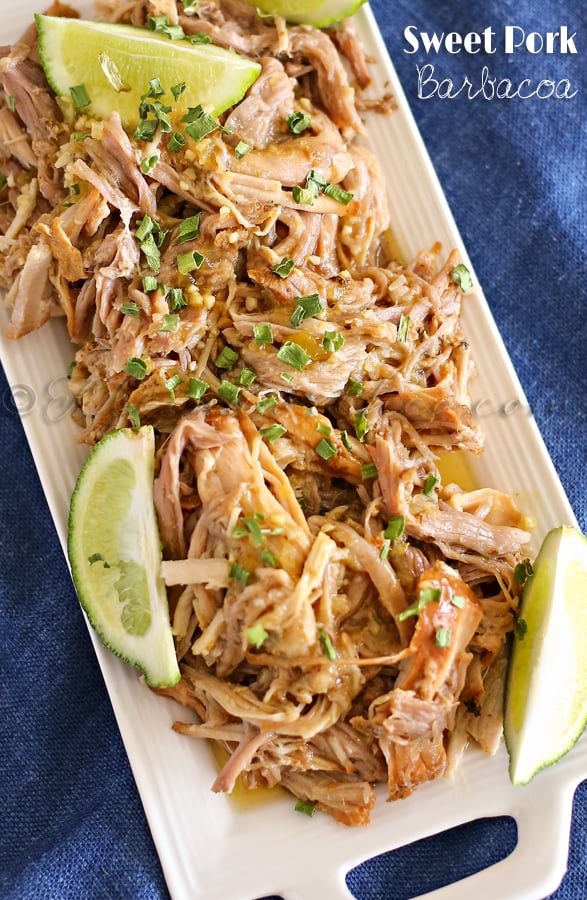 I love making this in some soft tacos the day I cook it. Makes for quick & easy dinner & clean up. Then the next night we use any leftovers in enchiladas. Oh man- 2 nights of this pork puts me in a very good mood. I love it just as much as I would to have a giant chocolate cake for dinner. Yep – and that's saying something because my mom was a baker & I have a serious love for cake. But I definitely love this dinner just as much.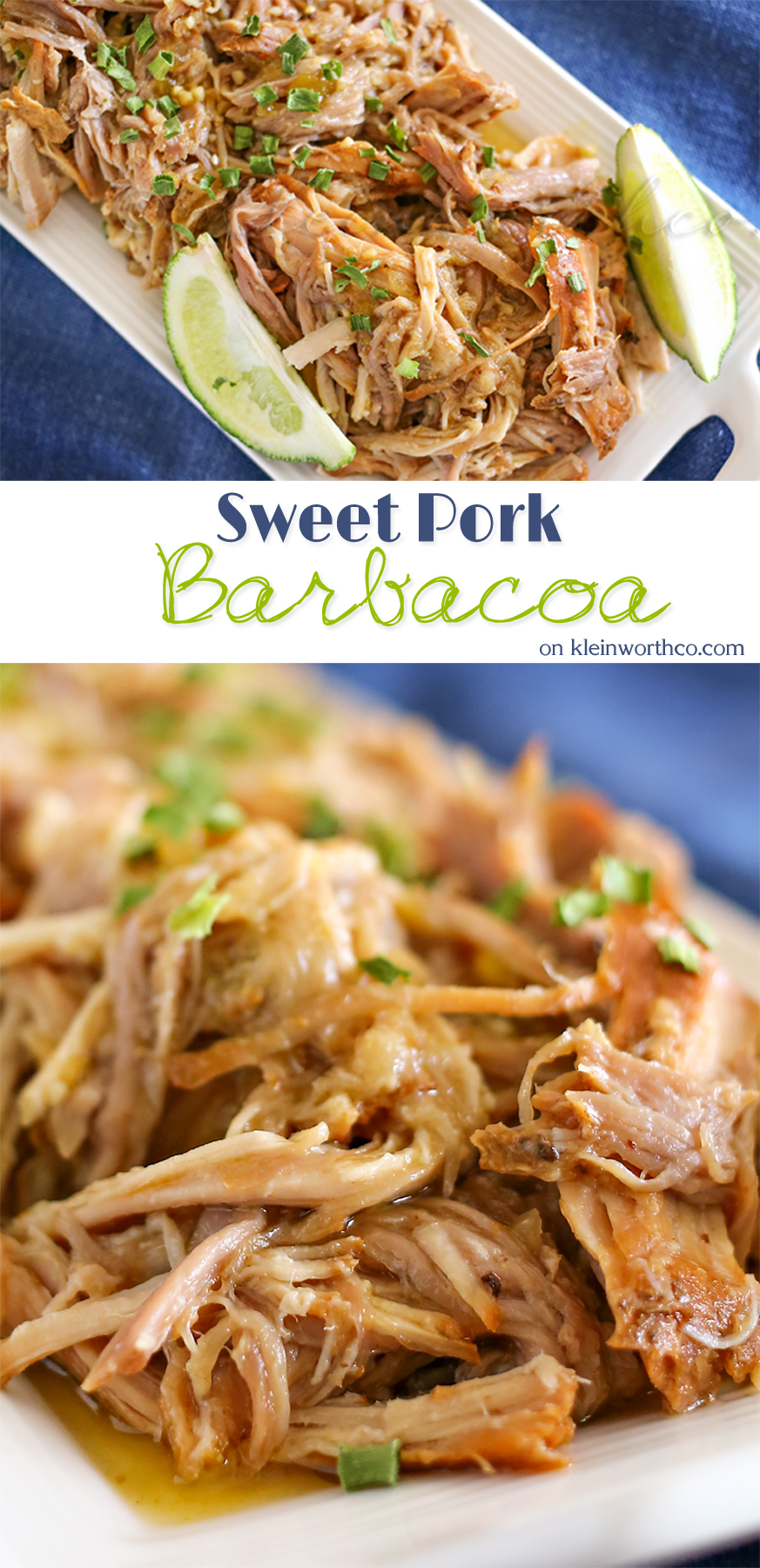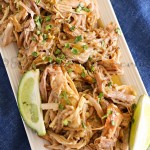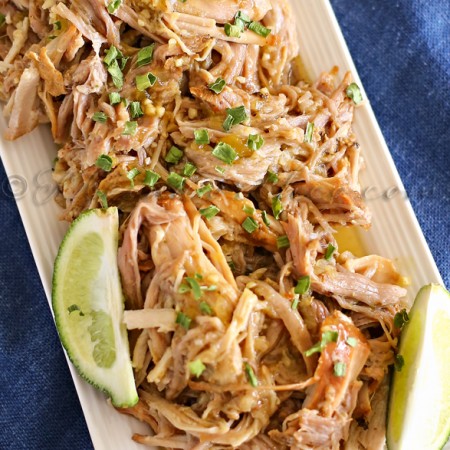 Sweet Pork Barbacoa
Ingredients
3 pounds pork sirloin roast
16 ounces Dr. Pepper
28 ounce can green enchilada sauce
3/4 cup granulated sugar
3/4 cup brown sugar - packed
2 tbsp minced garlic
2 tsp granulated garlic
3/4 tsp dry mustard
1 tsp cumin
1/2 tsp chili powder
Instructions
Spray slow cooker with cooking spray

Combine pork & Dr. pepper in cooker & cover - cook on high about 4 hours

After 4 hours has passed combine remaining ingredients in large bowl & whisk to combine

Add this mixture to your slow cooker & allow to cook an additional 2-3 hours

*Note- after about 2 hours I kick the heat down to low just to let those flavors simmer a little longer but 2 hours is usually sufficient.

You know when it's done when the pork is falling apart as you try to remove it from the cooker
Looking for more Easy Family Dinner Ideas?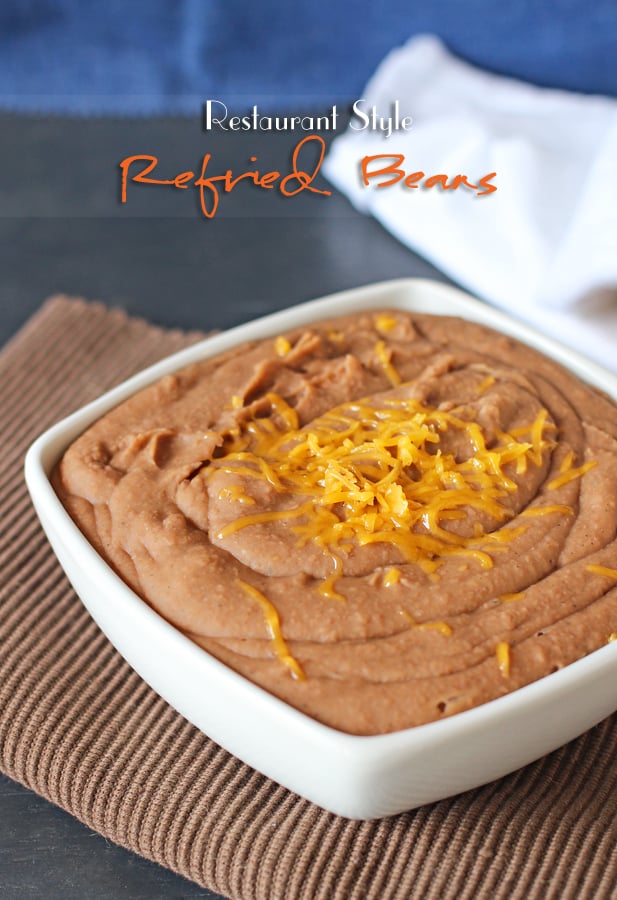 Restaurant Style Refried Beans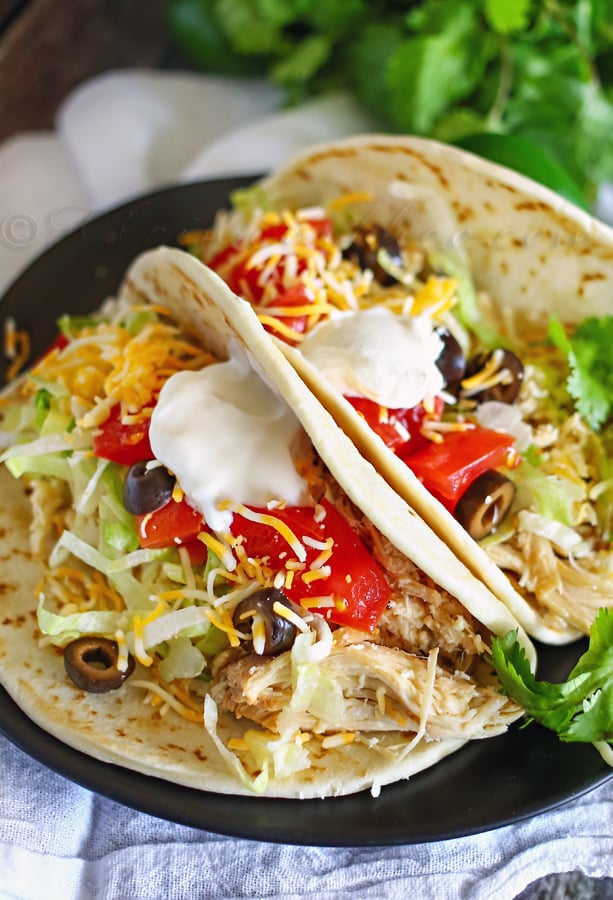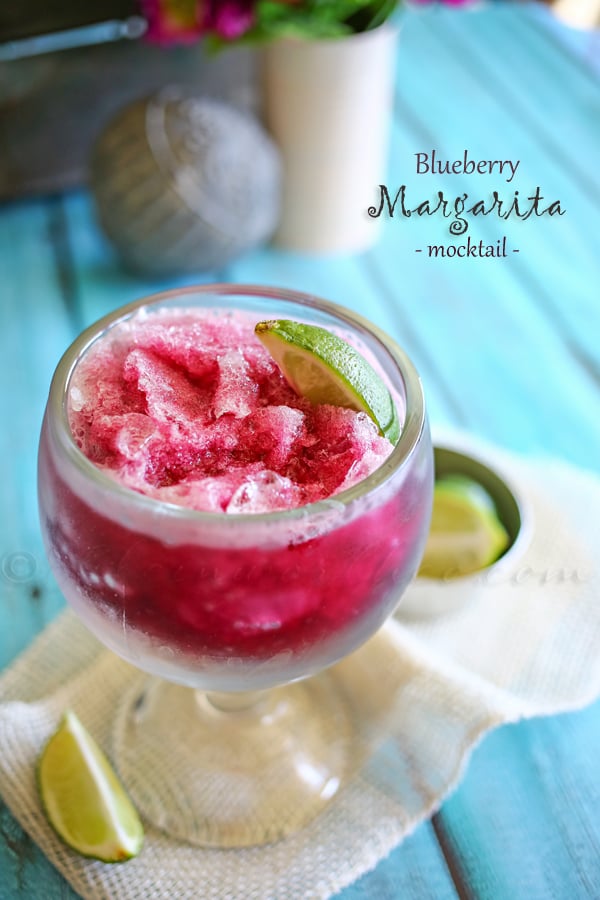 To see where I am linking today- visit HERE
0