One space that has been itching at me since we moved in to our house a couple months ago is the stairwell. We have so much wall space in that one vertical area that it's just calling for something cool to be done with it. You see – the rental we lived in while this house was being built had very little light. So when we had the chance – we added as many windows as the builders would allow & still let the house be structurally sound. This left little wall space for art in most rooms- which is fine. I just have many windows to decorate instead. But this stairwell – well, it's challenging. Because of the floorplan the design isn't as I would have liked & the builders WOULD NOT agree to do anything but carpet in this space. Grrrr – even the hubs is all for having carpet. Needless to say – one day I will finally remove it & put in something pretty. But for now – I'm trying to make it work. I am adding little things & I'm liking the space more & more- especially with this simple Stairwell Pallet Decor.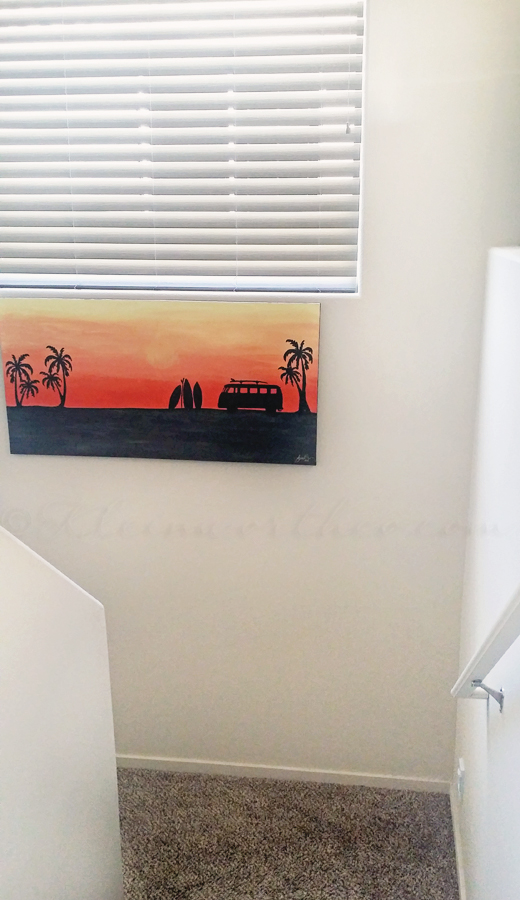 This is the space we have. A wide landing with a window at the top of the open area. We added the window here to give extra light to my studio space in the loft that is just off the stairs. I painted the artwork to hang under the window – but it obviously needed more. We have a small surfboard in the other corner not showing – but the space was still sparse.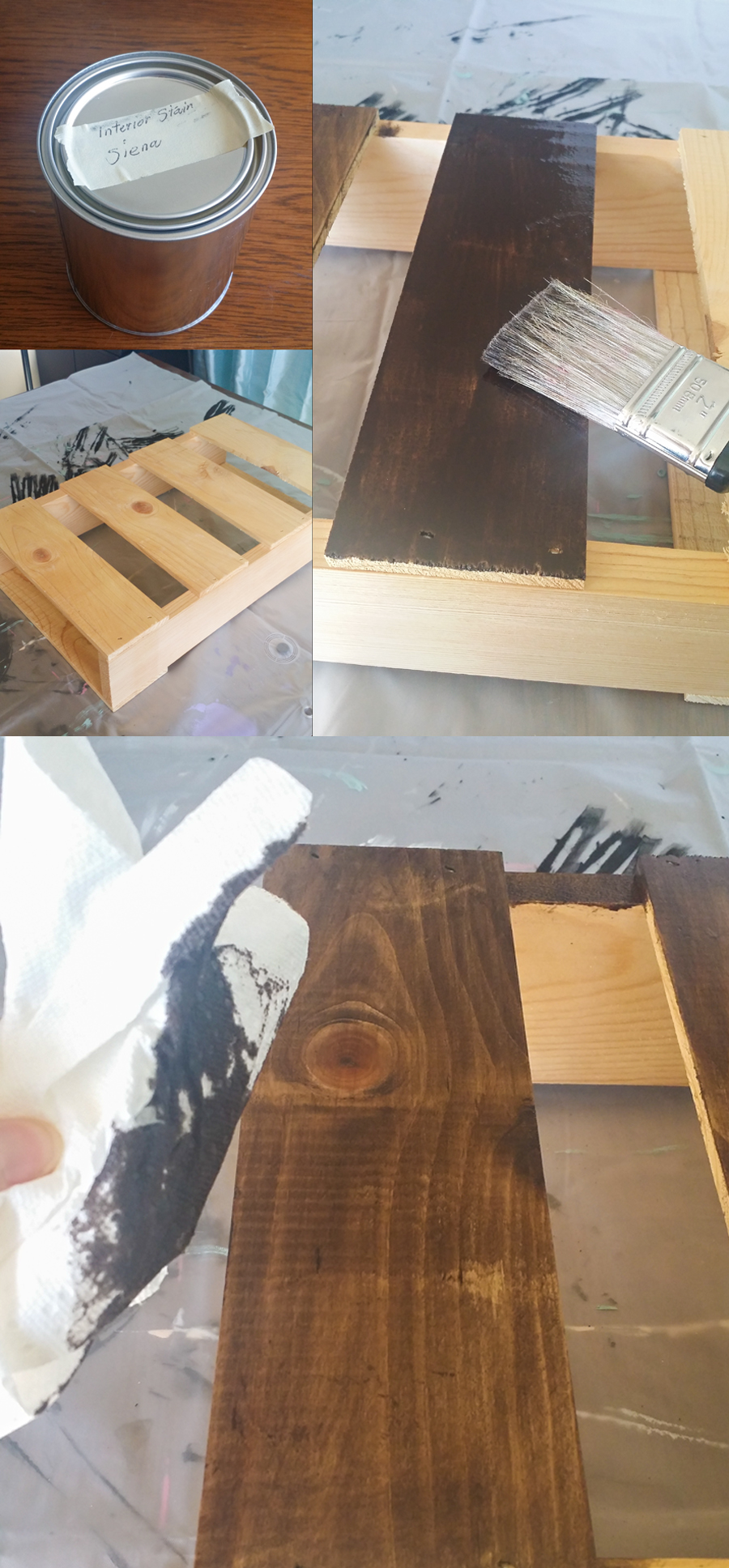 In keeping with the beachy feel of the house & the painting, I picked up some bamboo & bunches of leaves from Michael's. Then I went to find a vase or something to hold it. My cart was already pretty full – so when I saw that the large containers they had for the bamboo were about $70 – I set out to find an alternative. Then I walked past these little mini-pallets for $10. That worked for me.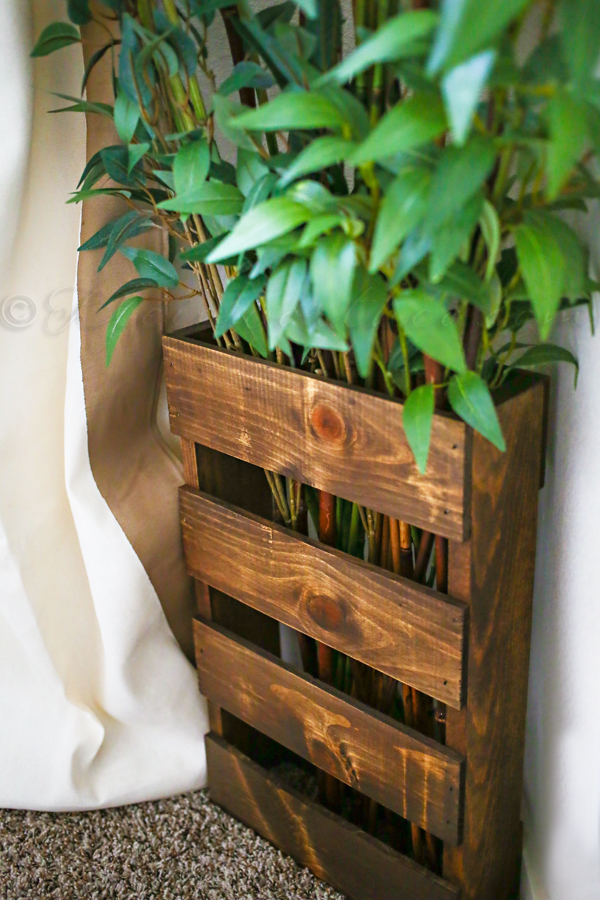 I used the stain sample that was left with the house for the mantle & give the pallet a more finished look. Just brushed on & used a paper towel to rub off the excess. Let it dry & then added a coat of wax to give it a little more protection. Then I just attached it to the wall with a bracket to keep it in place since it's a little top heavy. It's the perfect little "filler" for the corner.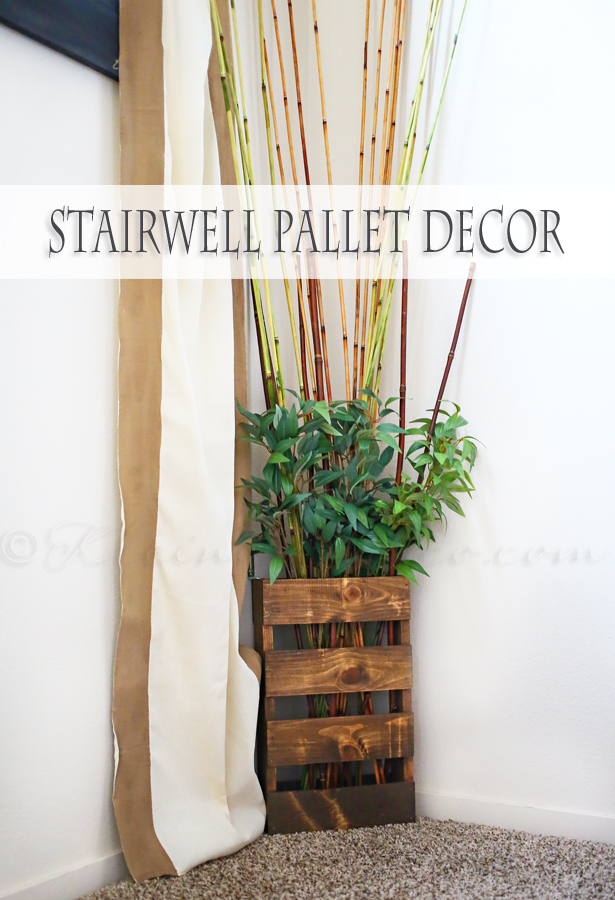 It was simple – which is always a plus in my book. I have a a couple more things for this space to share with you coming up. It's getting closer to completion – at least until I start adding paint & other things to the walls.
Want to see more projects from our home?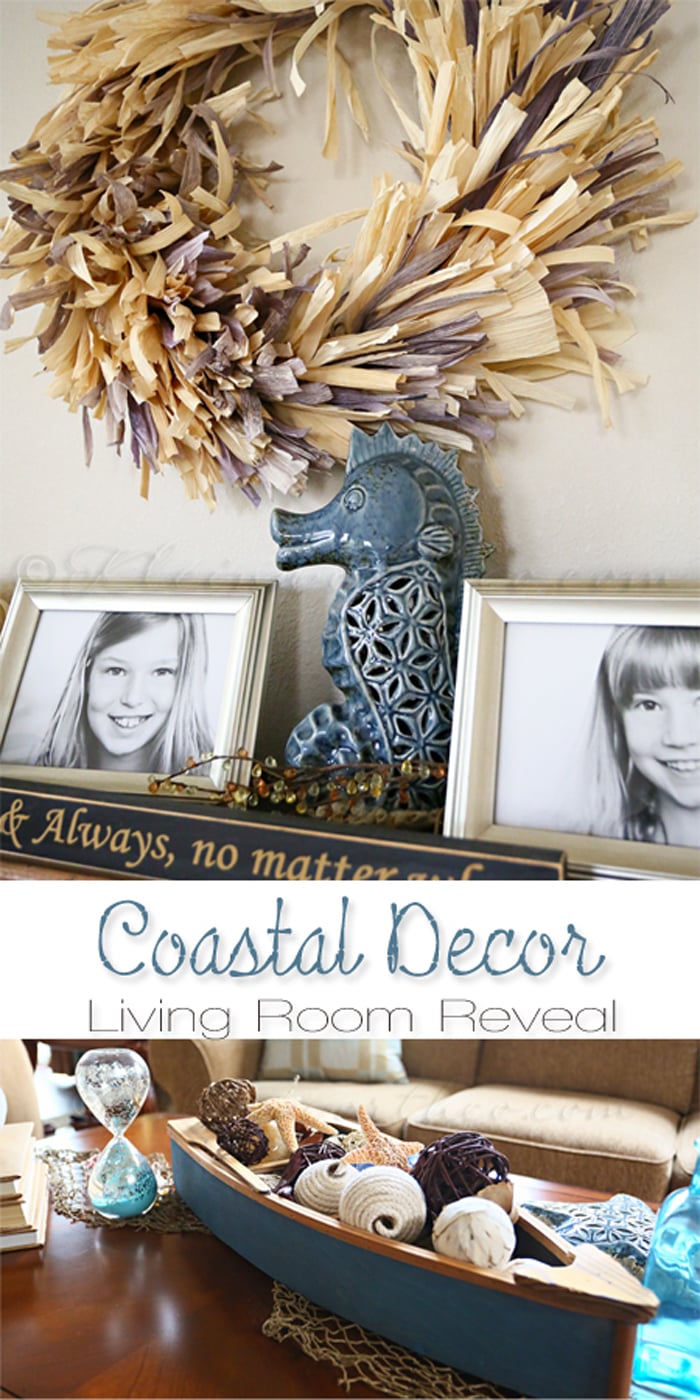 Coastal Decor {Living Room Reveal}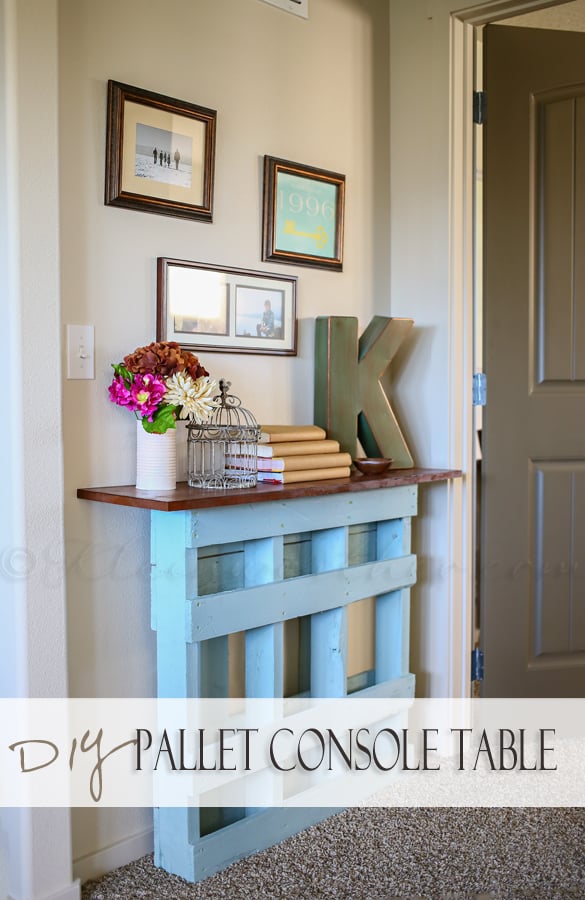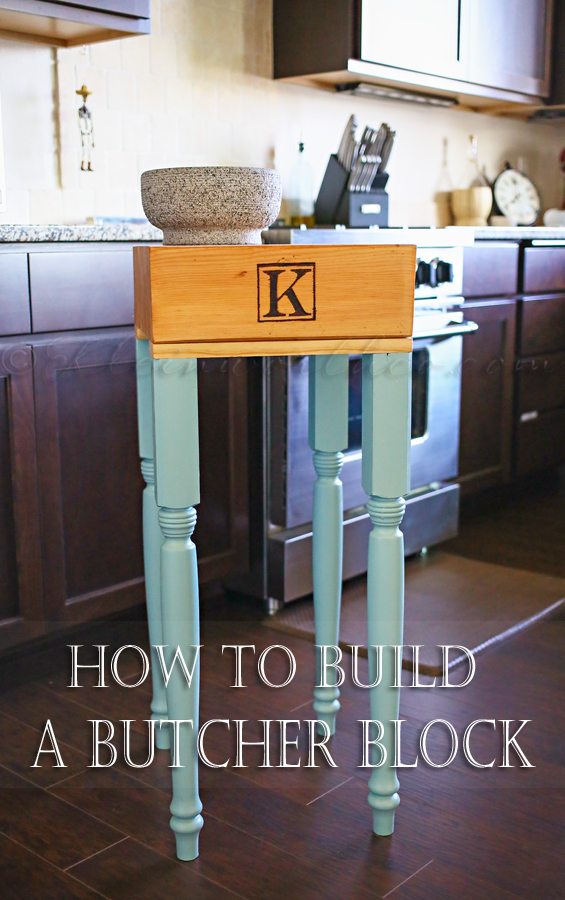 To see where I am linking today- visit HERE