Fun FREE Spring Printable Coloring Page Bookmarks are a perfect for busy time to help kids be creative & encourage reading too! Personalized & CUTE!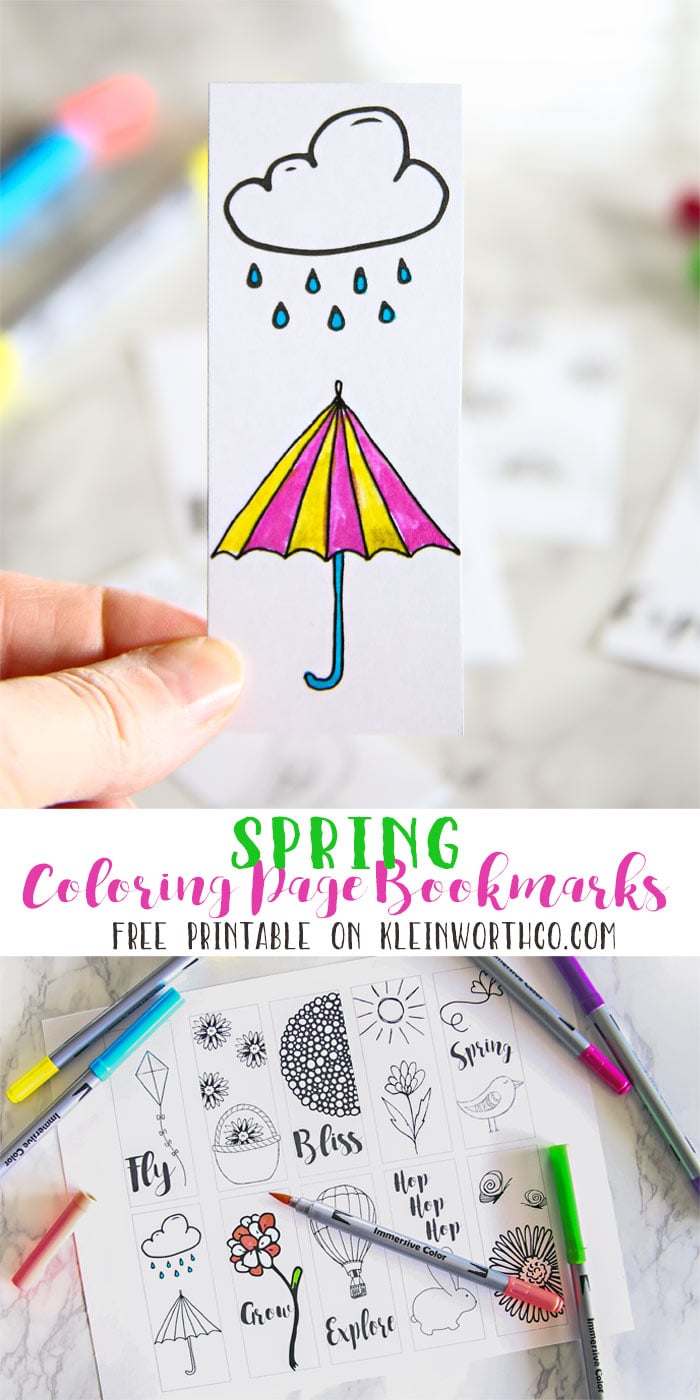 Are you excited for spring? After all the extended snow we have had here up until just last week, I'm so excited that this week the temps are warmer, we have some glorious rain & things are thawing out. It's absolutely wonderful & now we still start getting into the most beautiful season here in North Idaho. I absolutely love it here when the weather is so nice & everything is alive & pretty. So because I'm in happy spring mode & the kids are gearing up for a new round of seasonal reading, we wanted to create some new cute coloring page bookmarks for the season.
Spring Printable Coloring Page Bookmarks
This post contains some affiliate links. Click here to read my full disclosure policy.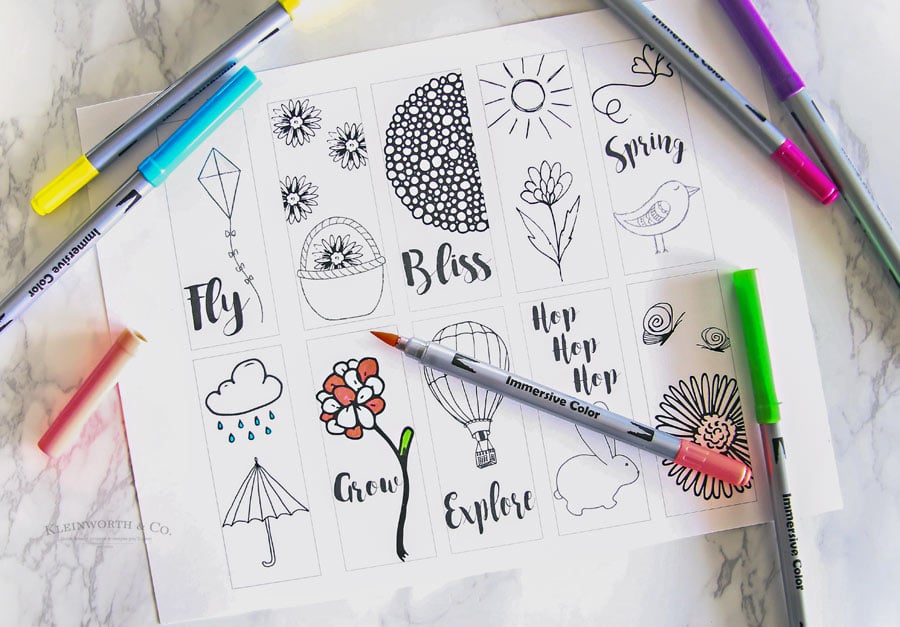 Since I created my coloring book, the girls & I have really been enjoying coming up with new coloring pages to spur continued creativity.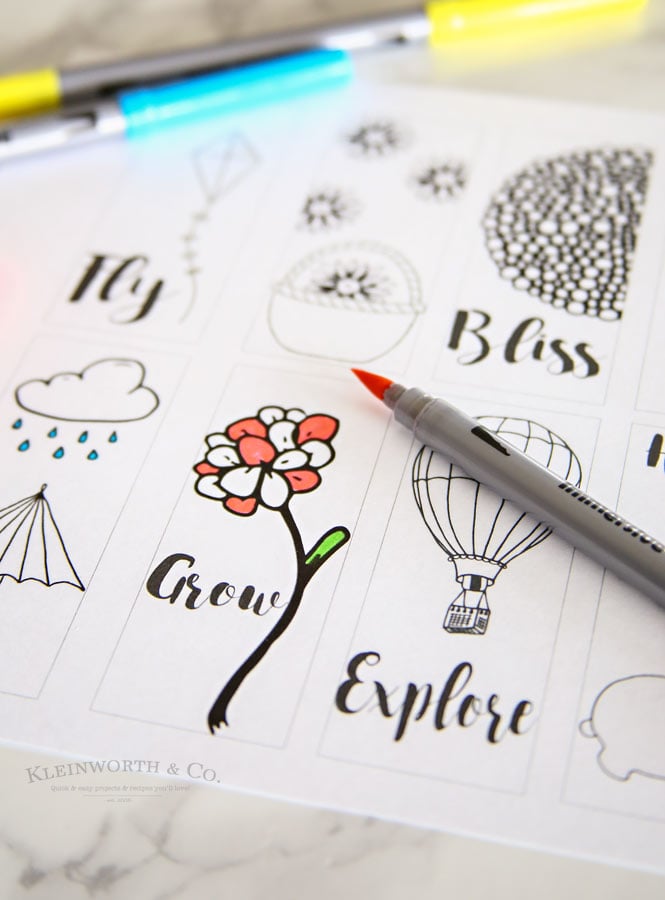 printable bookmarks to color
Here are my favorite coloring tools to use with these & some goodies to include along with them too!
Prismacolor Premier Colored Pencils
Tombow Dual Brush Pen Set, 20-Pack
Dum Dum Pops 50 ct Valentine Kit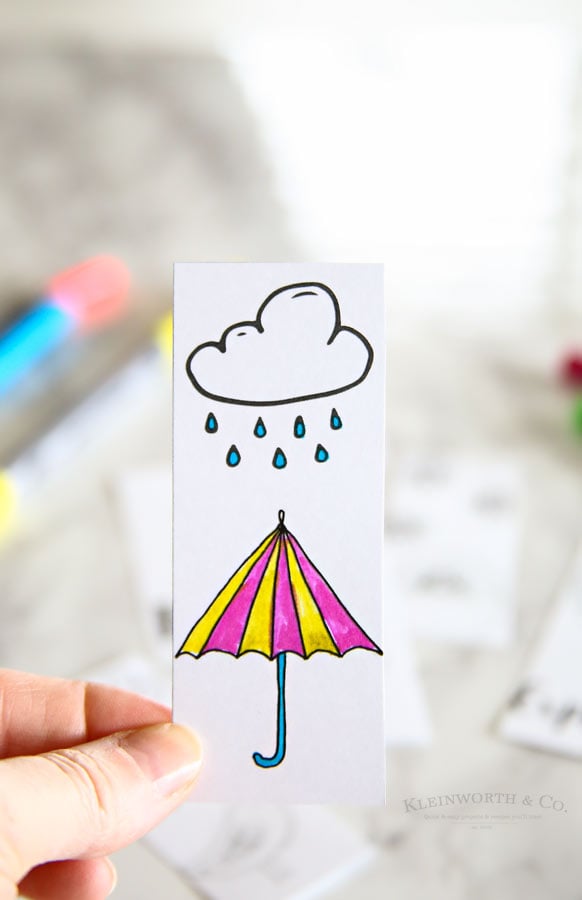 Aren't these just too adorable? Print them for your little reader!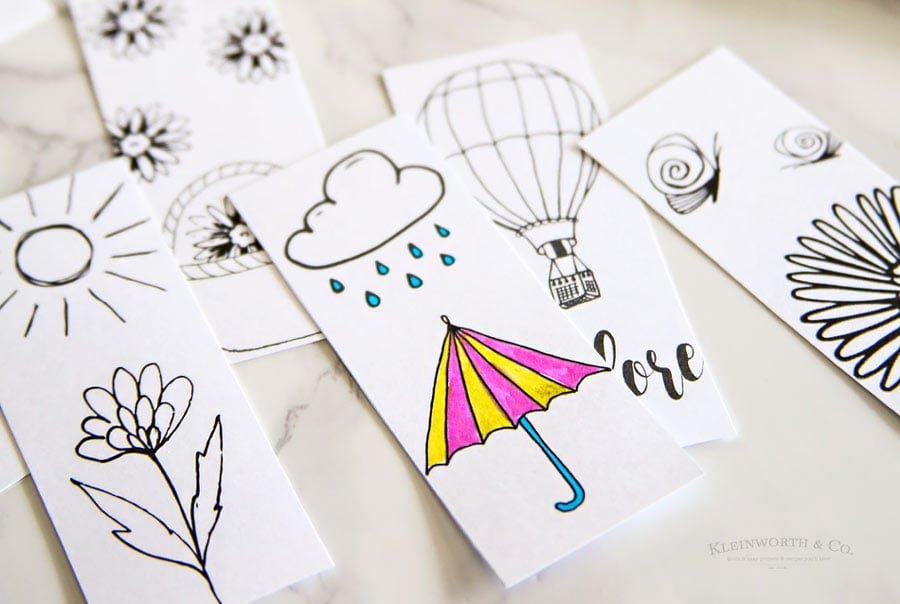 These would be really great in an Easter basket this year!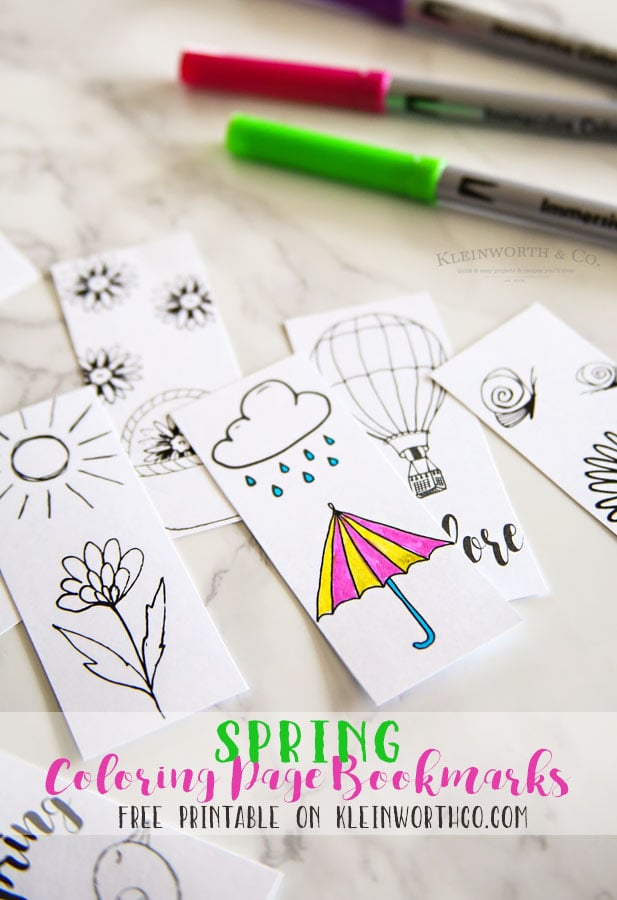 These not only encourage creativity, but reading too. It's a WIN-WIN in my book!
If you love this – you don't want to miss our latest book!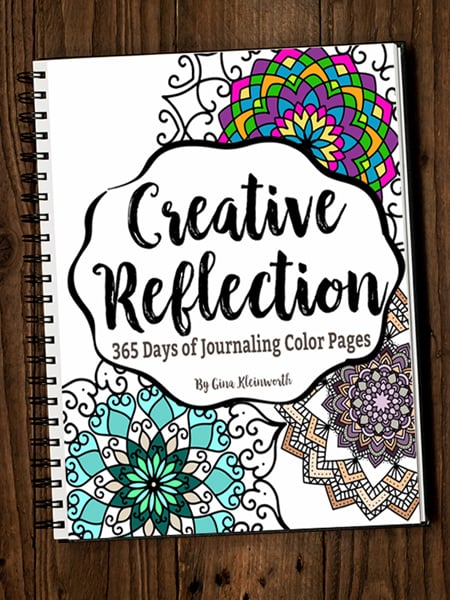 Creative Reflection – 365 Days of Journaling Color Pages
365 Journaling prompt coloring pages + monthly & yearly goal sheets AND 14 free color pages
Nearly 400 printable coloring pages for just $9
Looking for more fun Spring Ideas?