This shop is part of a social shopper marketing insight campaign with Pollinate Media Group® and Sharpie, but all my opinions are my own. #pmedia #SharpieBTS
I am slowly getting each room dialed in around here. One of the big things for me is my office/studio space. I thrive on keeping everything organized so I can stay functional. Between working full time on the blog, homeschooling 3 kids, running my product photography biz & the regular family activities – my head is swimming trying to remember everything that needs to happen everyday. I purposely added as many windows to my work space as we could during the planning process because I wanted to flood my space with lots of natural light. This is wonderful when taking pictures. Not so great when it comes to places to hang all my usual office organizers that kept me running before the move. So I had to come up with a different system. I knew I wanted something large & it had to be colorful to catch my attention. So I headed to Staples to take advantage of all the great back to school deals happening this time of year & I started with Sharpie to create this Simple White Board Organizer.
What is it about Sharpie? I can't seem to get enough of them. I have an entire drawer in my desk dedicated just for Sharpies. Every size, shape & color they make – I seem to pick them up as they are available. Look at all of these!! I think I was squealing as I was finding more & more displays in the store. Did you know that right now Staples has all Sharpie Fine & Ultra Fine markers & highlighters on sale – while supplies last of course. I definitely picked up my fair share.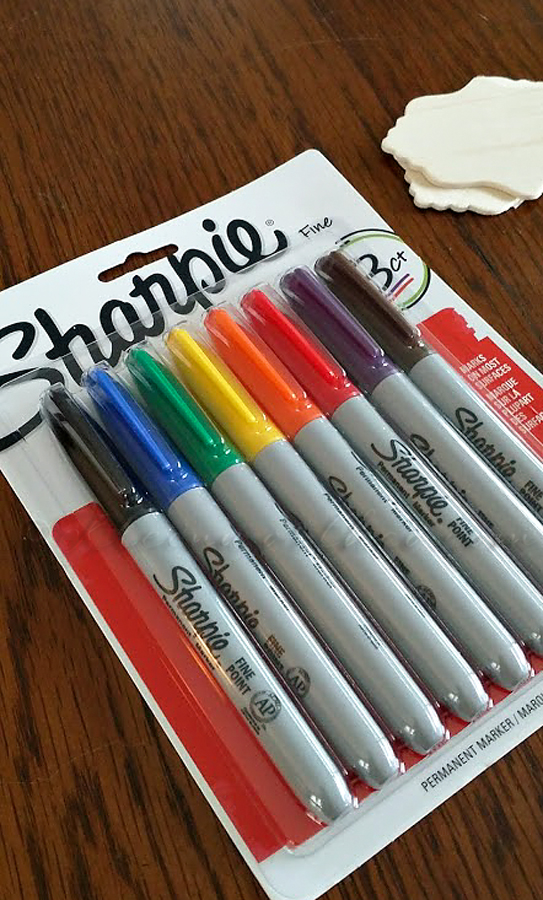 I started with my assortment of colors & types. I used both the standard permanent markers & also the new paint markers.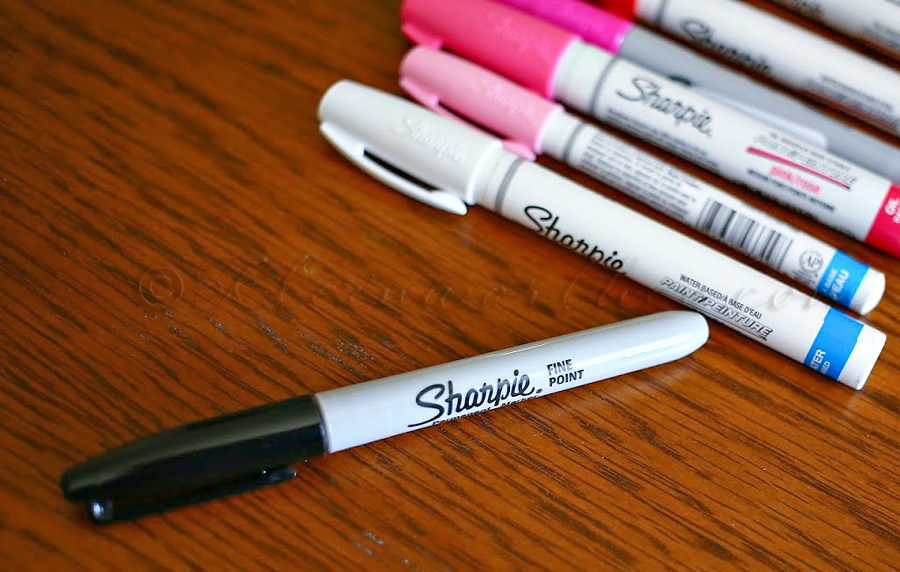 I picked up a large white board & used some washi tape I had on hand.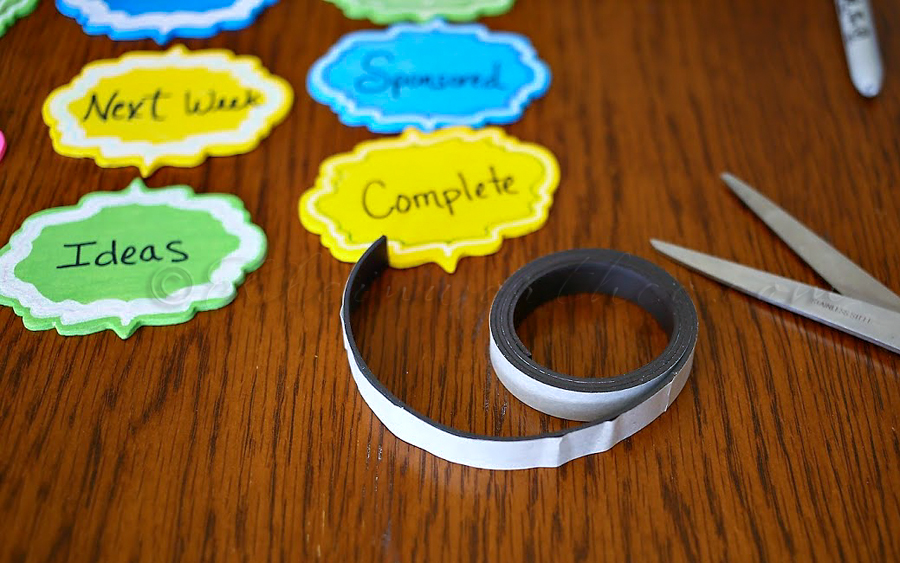 I used the paint markers & colored these little wood shapes. Then used the standard permanent markers to write the subject name on each one. Then I added a small strip of magnetic tape to the back of each one so they would stick up on my white board.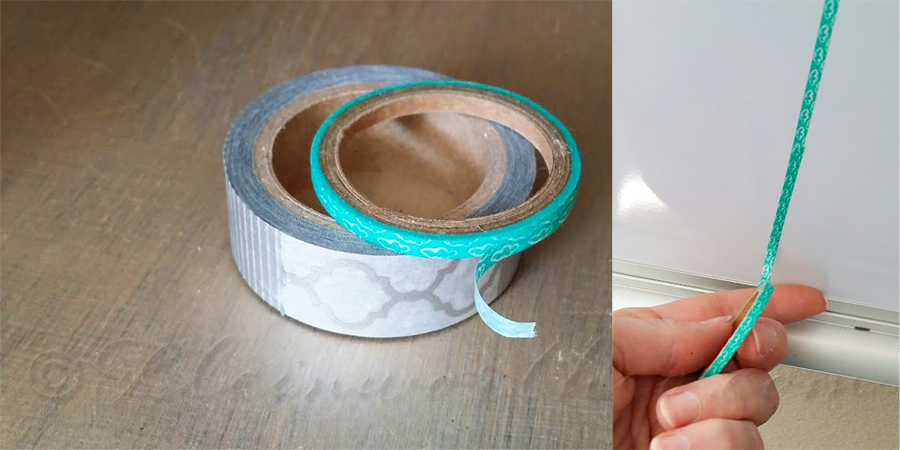 I used my washi tape to mark off my sections/ categories. I decided on 9 for this board.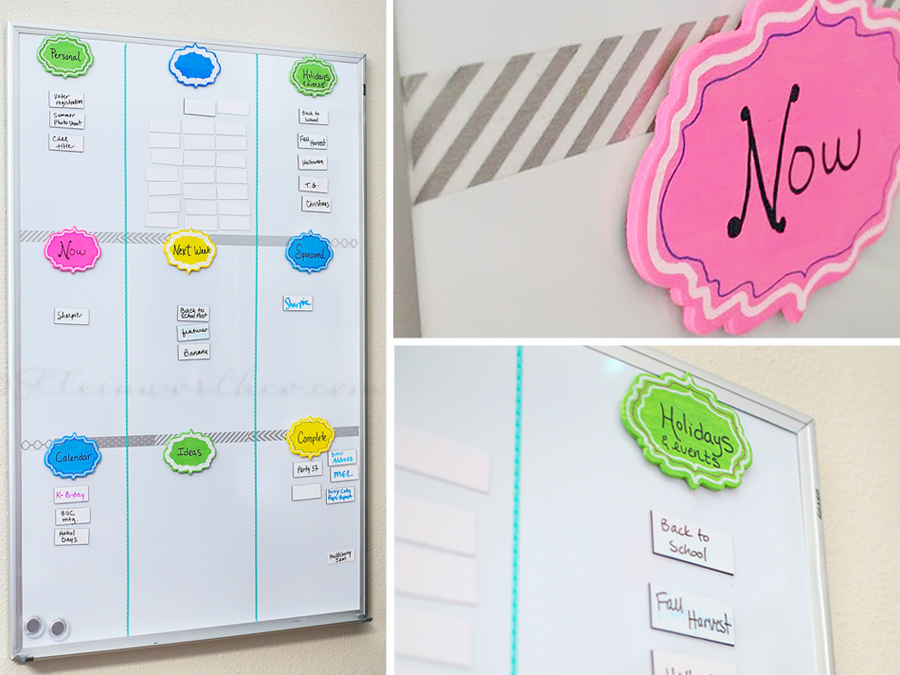 I also picked up some dry erase magnetic strips that I can move around as I work on things.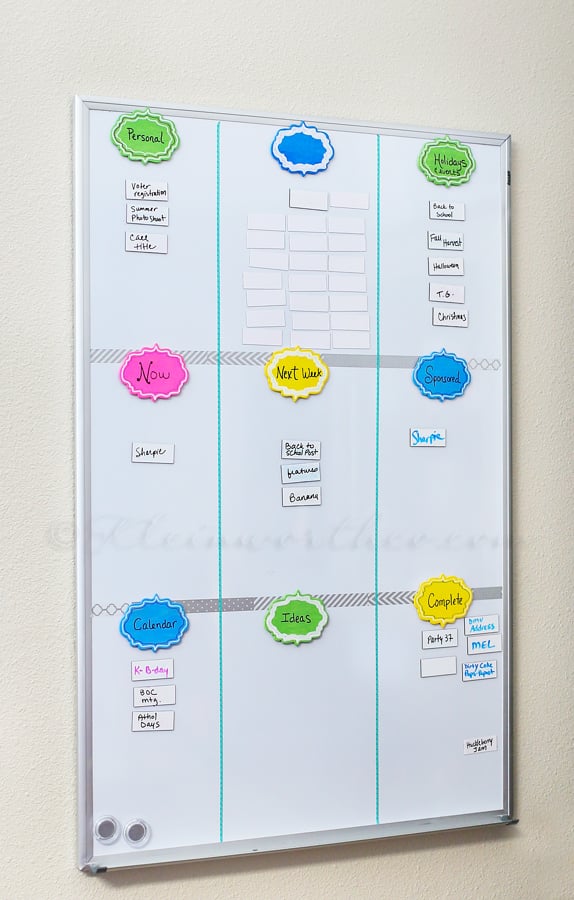 As you can see I have my categories for things I am working on now, what's coming up next week, personal tasks I need to remember, things on the calendar, sponsored posts that I have coming up, ideas for upcoming posts, upcoming holidays & then the completed area. I love taking my tab & moving it over to the completed box – it's mentally cleansing.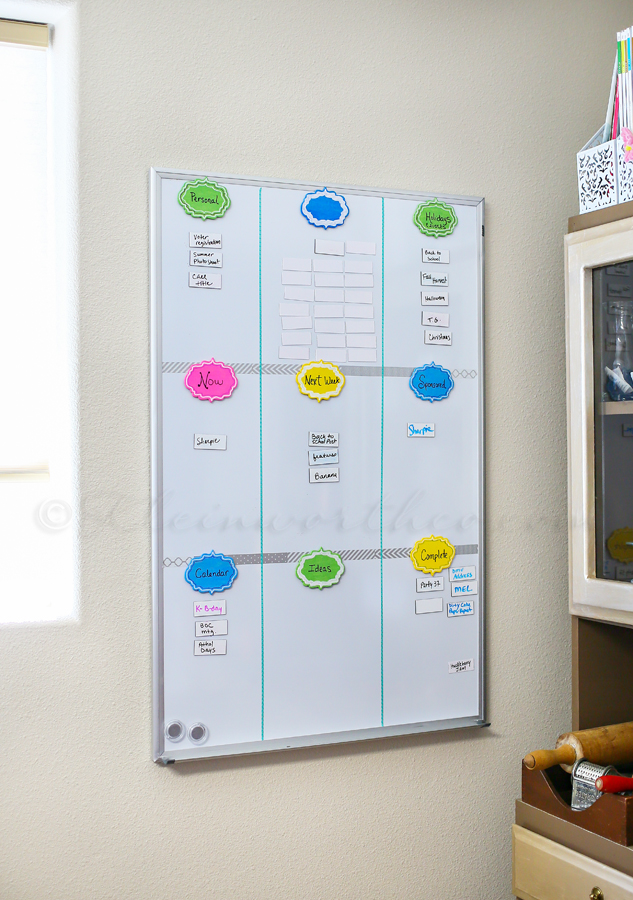 It didn't take long to put it altogether & I use it SO MUCH!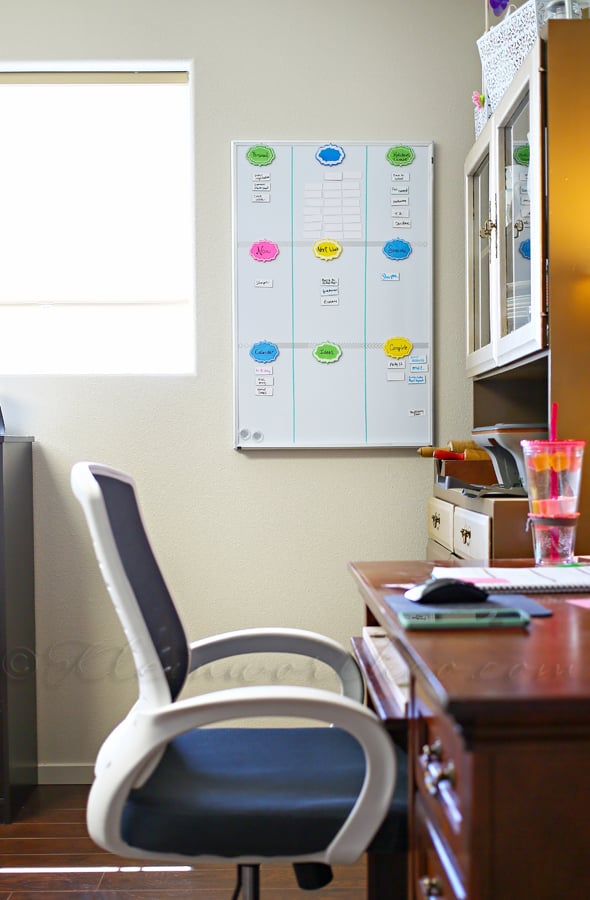 As you can see – I can look up from my desk & easily see everything I have going on at a glance.
I can't believe I have lived this long without this board. I love it!
Now to finish all the other little things in my space to make it complete.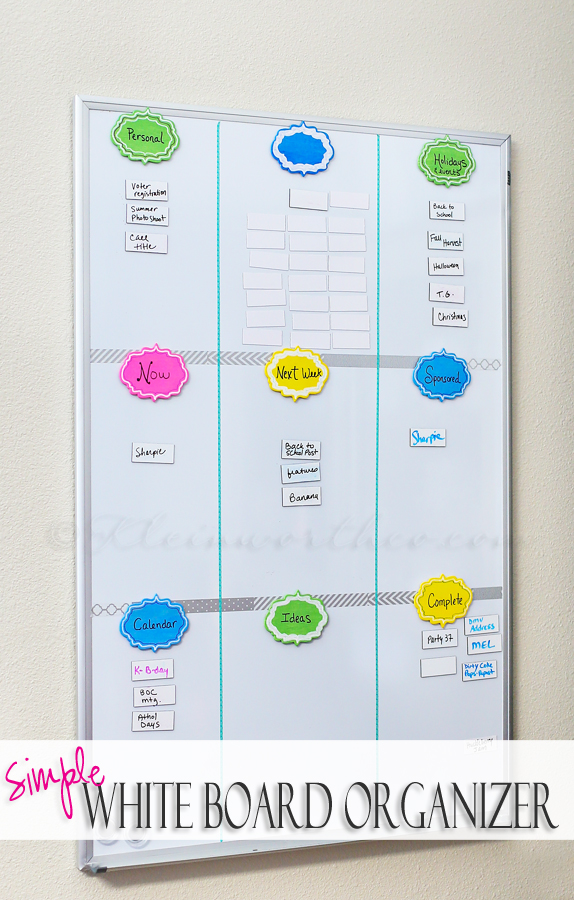 To check out all the Sharpie products – visit their website or connect with them on Twitter | Facebook & Instagram
Want more projects for the home?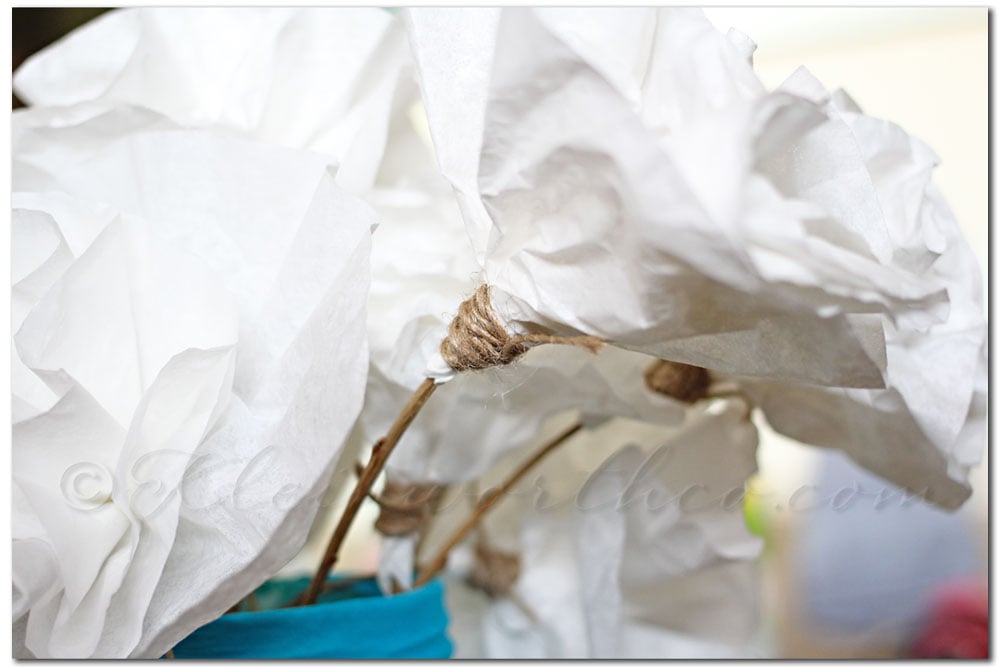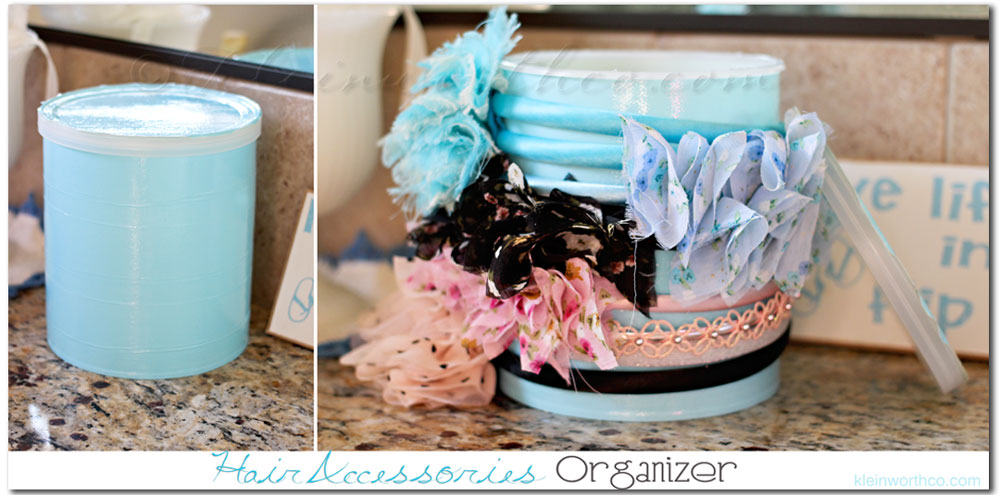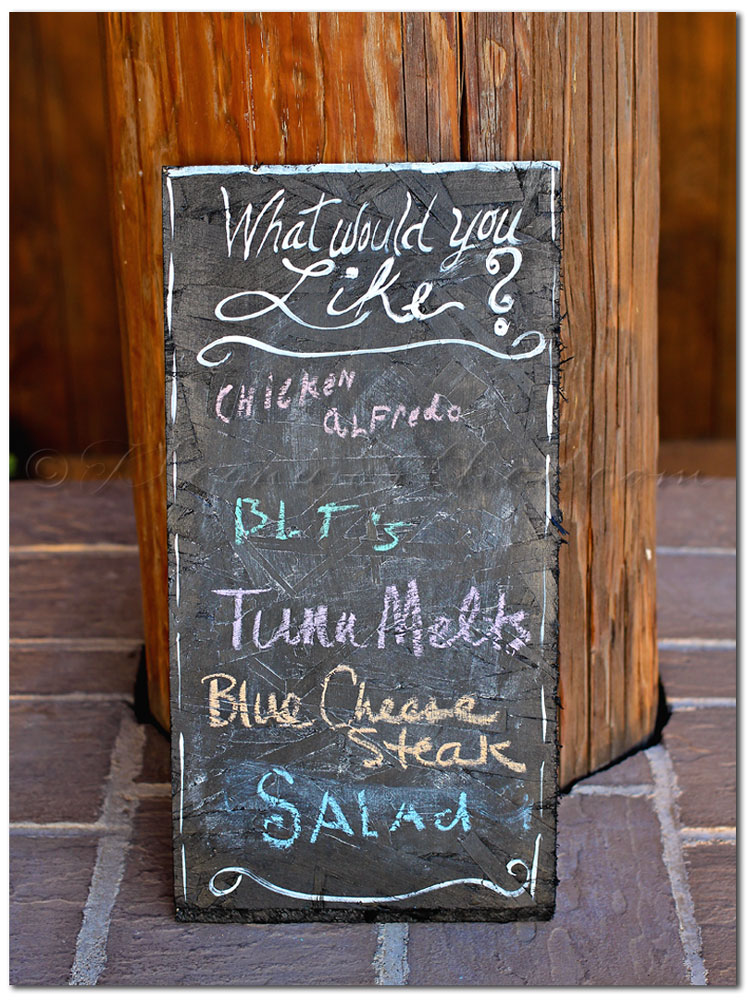 To see where I am linking today- visit HERE
[include id="1″ title="Footer Ad"]