Thank you  to all of you that joined me last week!!  I really truly appreciate it!
Before I get on to sharing my Valentine's Day Wreath, Here are a couple things from last week that caught my eye…
Homemade Hot Chocolate Mix- Lite from Sarah @  Faith, Family & F-Stops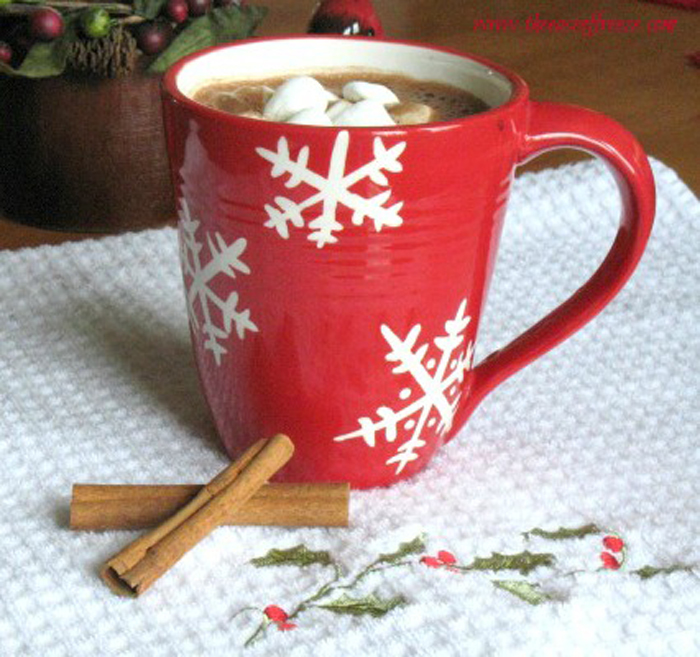 This is great for when I need cocoa but don't want the guilt.
Healthy Egg White & Avocado Salad from Jaymi @ Live Love Travel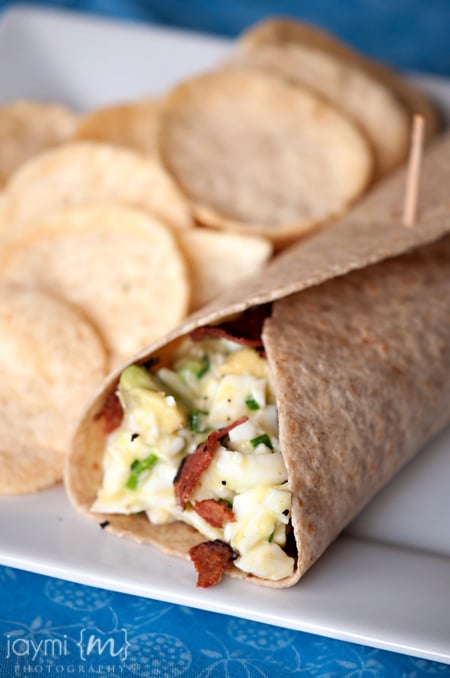 I soooo need to make this.  It looks fabulous.
Heart Banner from Kim @ Little by Little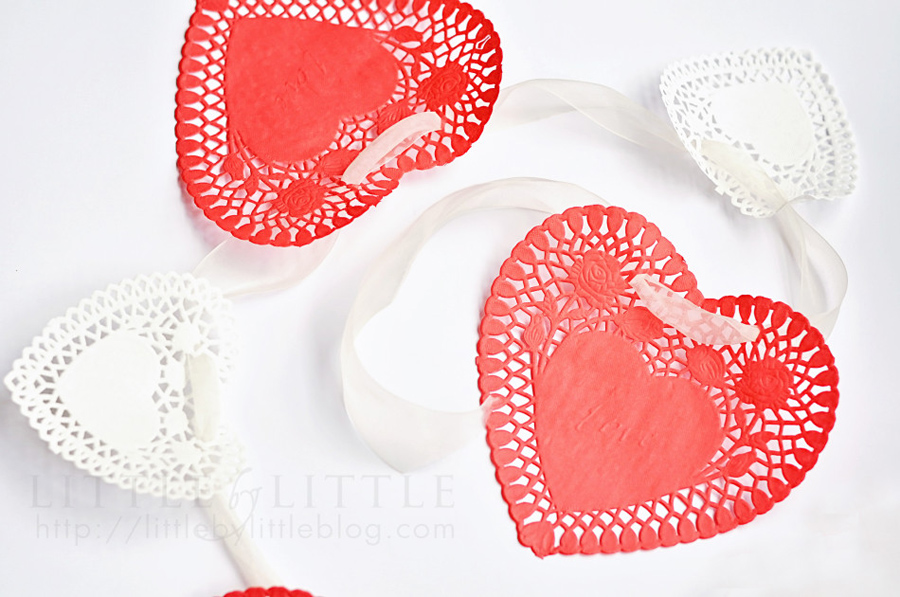 So clever Kim! We have a thing for doilies here so I will definitely have to make this.
You all amaze me with your talents!  I am so grateful for your friendship & support.  Loved seeing all you shared last week!
Since it's now February- I needed to update my front door.  The January wreath just wasn't as Valentine-ish as I wanted.  I was needing something that said "Love" & shows that we are just one month closer to spring.  The white & silver wreath of January is out.   So I took a plain grapevine wreath & wrapped it with some funky vintage red & white ribbon & added a lace bow.  I had this little heart decoration which was just far too small for this super tall front door. So I added it to the middle.   Super simple Valentine wreath.  I only had a few minutes & had to work with the supplies I had on hand at the time.  So there you have it.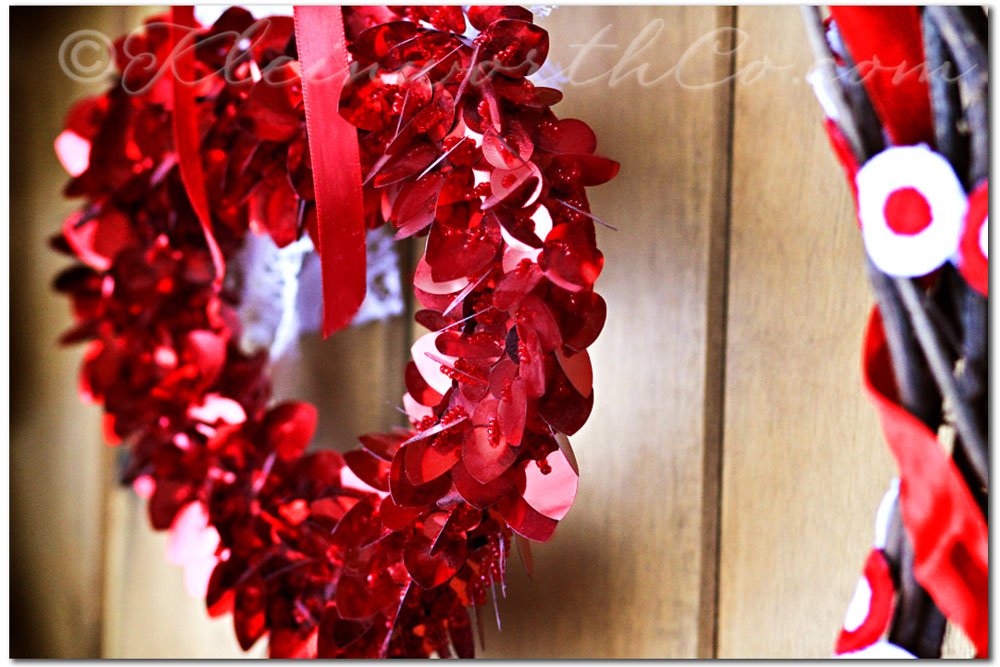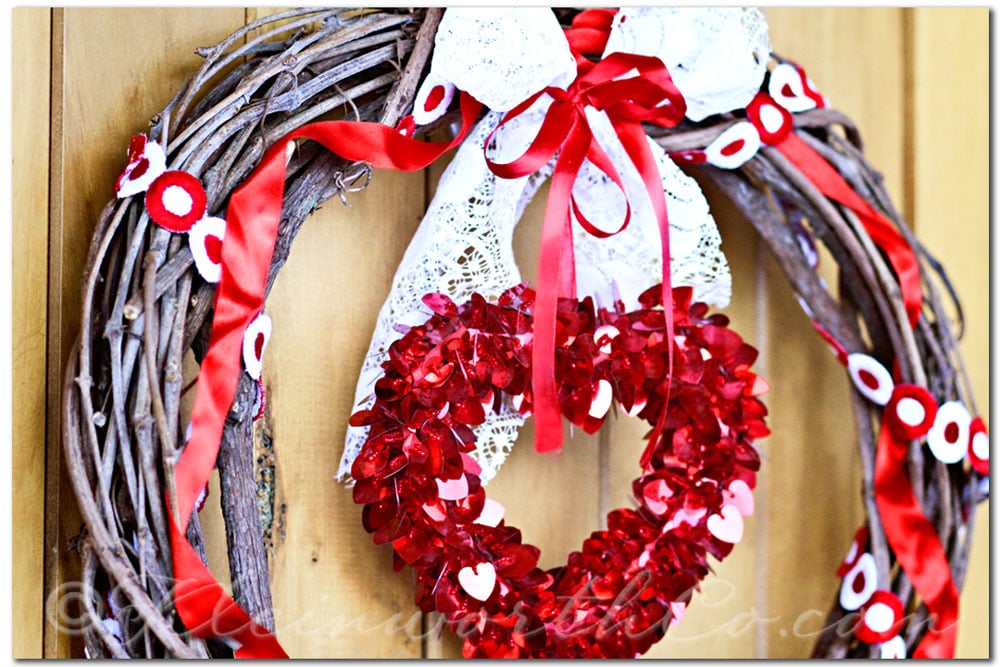 What did you create this week???
Everyone is Welcome as long as you link back to Kleinworth & Co. or Button Up. (Buttons HERE)
Please also connect with me on Pinterest and/or Twitter
Now it's time for you to share!