Do you ever just open the fridge & stare in there pondering what to make for dinner?? Looking for Easy Family Dinner Ideas? You know that you need something on the healthier side because one can not live on hot dogs & mac & cheese all the time right?? But I know- you just don't feel like going through a big "to-do" for dinner. I get it- REALLY – I totally do. It's time consuming & then there is the dishes. I have a solution for you!! We came up with this with some leftover food from a campaign I had worked on. I had over-bought for what I was making & had several bags left over in the freezer – so we decided to make a delicious dinner with it.
Simple Teriyaki Stir Fry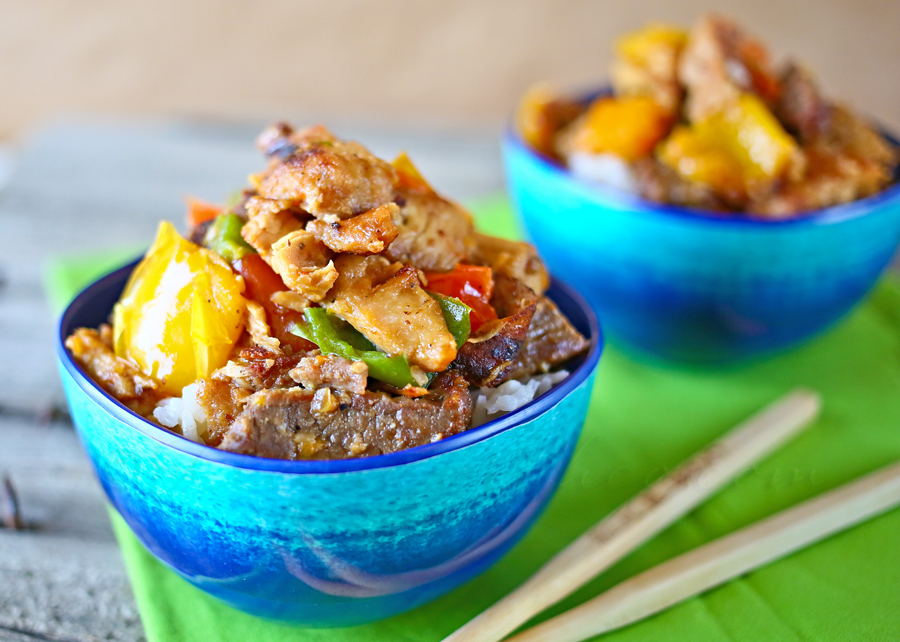 Beyond being easy – I really do love the Grilled & Ready bags by Tyson because there are no preservatives. (I was not compensated for this post in any way) You know how I feel about preservatives & how hard I try to eliminate them whenever possible.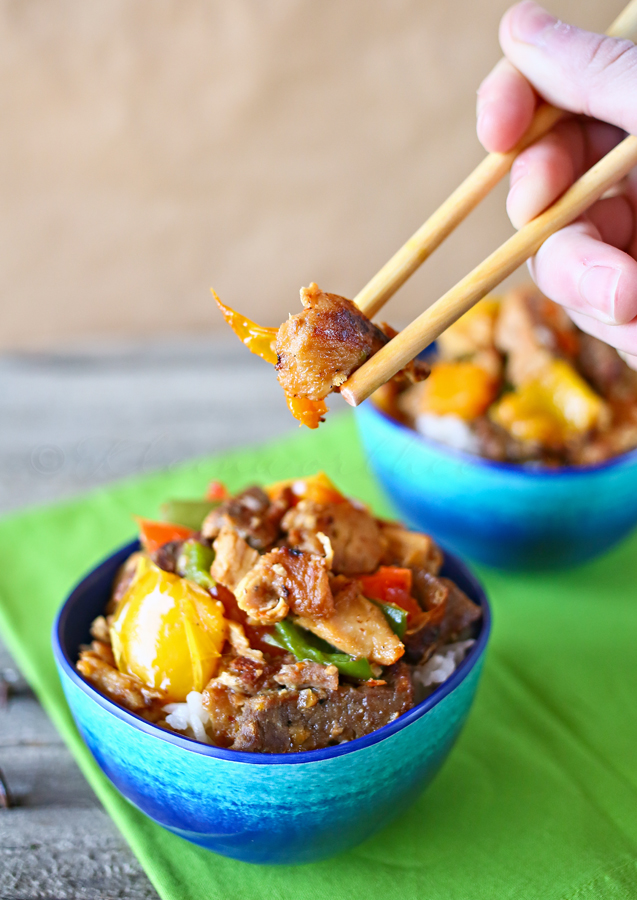 Just cook & serve over a small bed a rice. SO GOOD. We didn't have enough because the kids were going back for 3rds.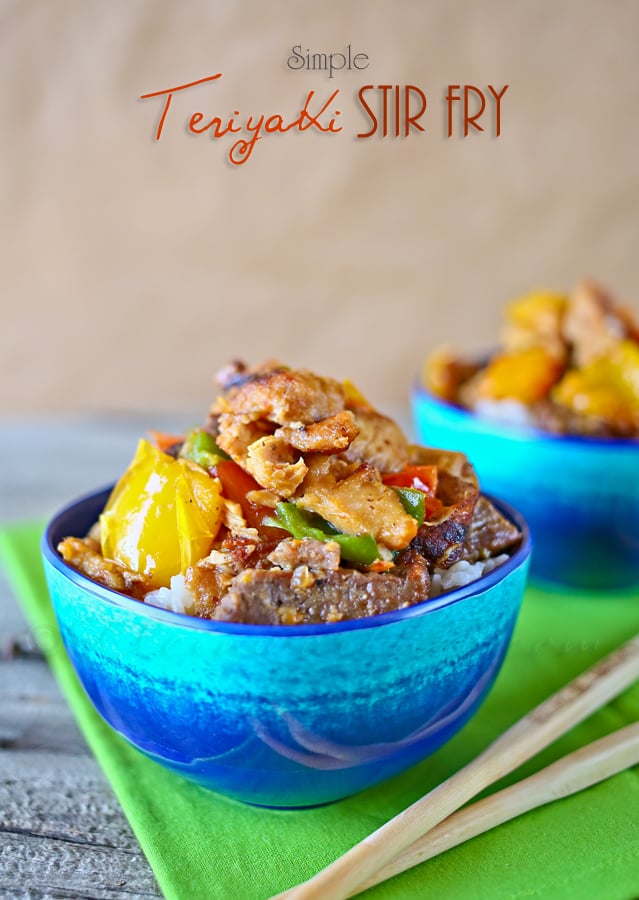 Just look at that!! I'm telling you- my stomach was growling while writing this. I will be making this again & again.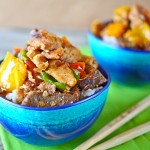 Simple Teriyaki Stir Fry
Ingredients
2 bags Tyson Grilled & Ready Chicken
2 bags Tyson Grilled & Ready Steak
2 tbsp minced garlic
2 tbsp minced onions
4 bell peppers - cut into squares I picked one in each color- but it's your preference
1 stick butter
1/4 cup teriyaki sauce
salt pepper, season salt to taste
6 cups cooked white rice
Instructions
Prepare your rice & get it cooking in your rice cooker while you work on the rest

Cut your bell peppers & add to very large skillet.

Add all remaining ingredients (except rice) to skillet

Saute & stir until completely heated, peppers have softened & meat is cooked (on medium heat) - about 20-30 minutes.

Keep on warm while you wait for the rice to finish cooking - stirring occasionally

Serve over rice - ENJOY!!!
Want More Simple Dinner Ideas?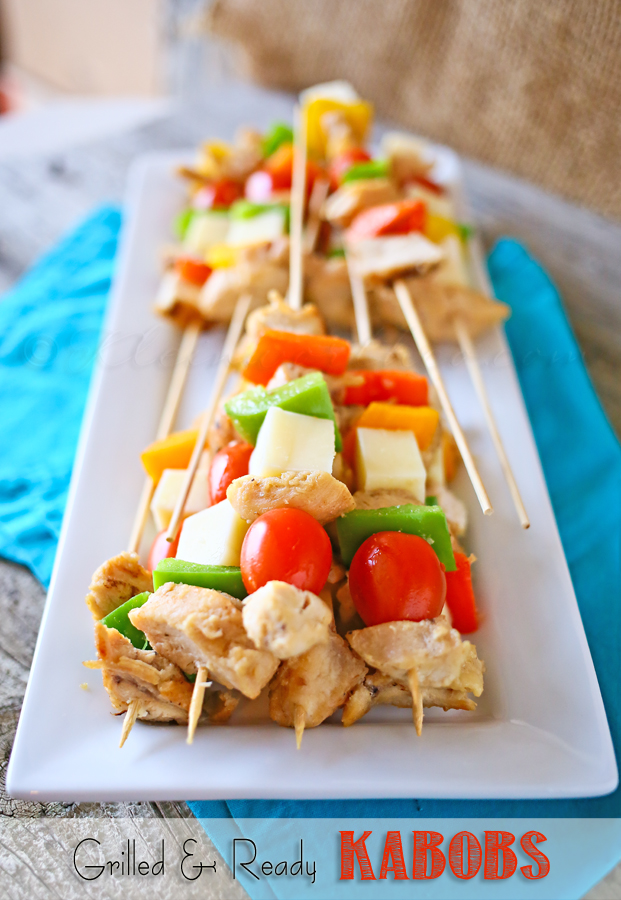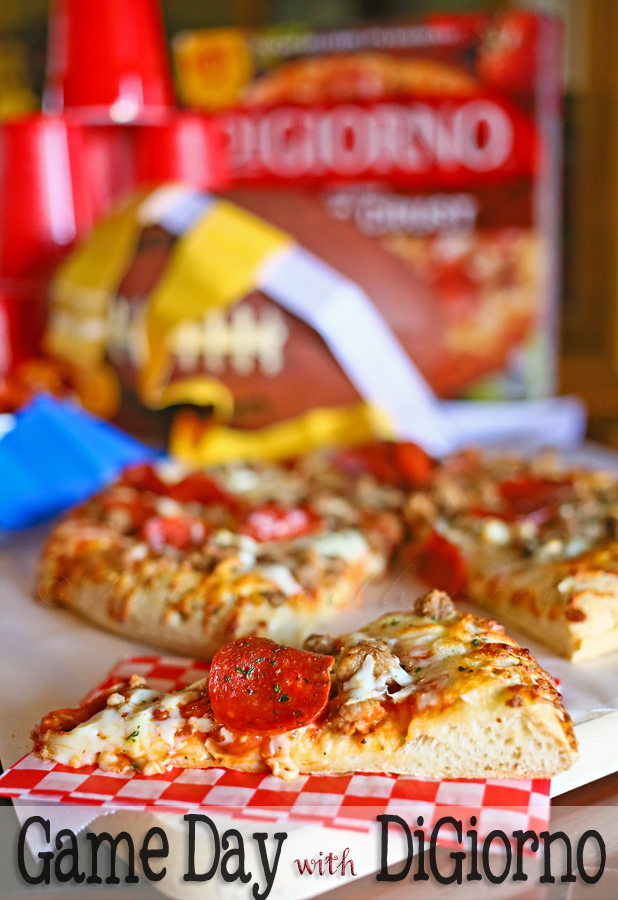 To see where I am linking today- visit HERE
[include id="1″ title="Footer Ad"]
0