A couple days ago I shared with you my
Ocean Waves Glitter Vase
& in it I had these coffee filter flowers. I told you then that I would share with you a little more about them & I didn't forget. They were super simple – so simple in fact- mini-me put them together after I showed her exactly what I wanted her to do. Granted she's 12, so she's pretty good at crafting & what-not. But still- she had this done in a matter of minutes while I washed the lunch dishes.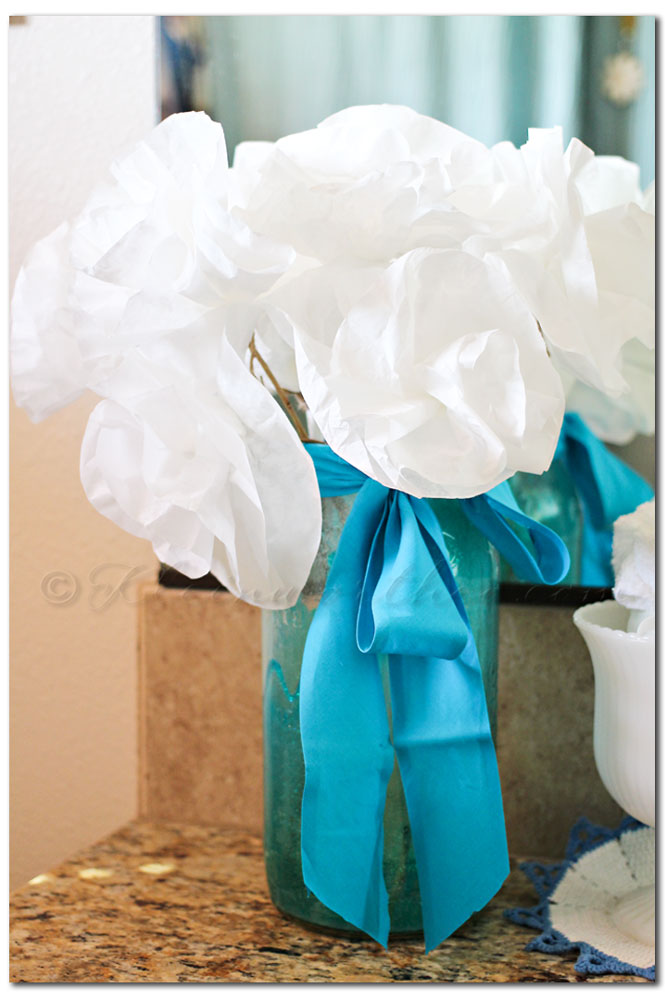 It didn't take very many to make this bouquet full – just like I wanted.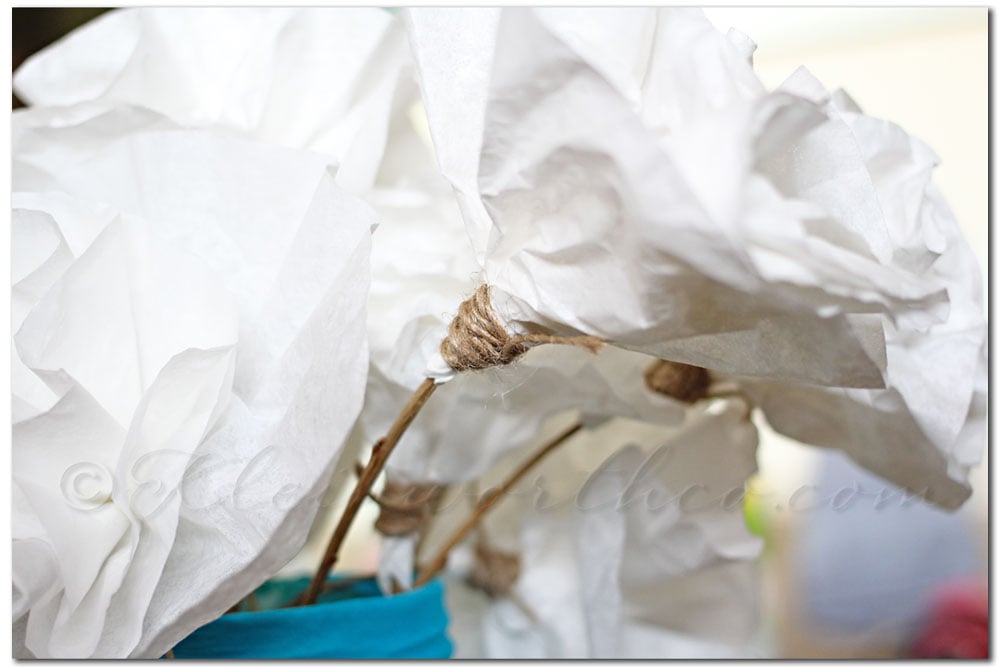 1. So you take 2 filters (1 large & one a size smaller) Pinch the center of the large one in the center to make it flower like.
2. Take the smaller one & do the same but then fold over the bottom to make it a little shorter & thicker.
3. Then take your branch & place the end in one of the folds of the filter at the base where you pinched it.
4. Wrap your twine around the base to secure & tie in a knot.
Yep- that's it!! I know right- it almost didn't even make it to a post because I figured you all could probably figure it out on your own.
But I did promise- so here you go.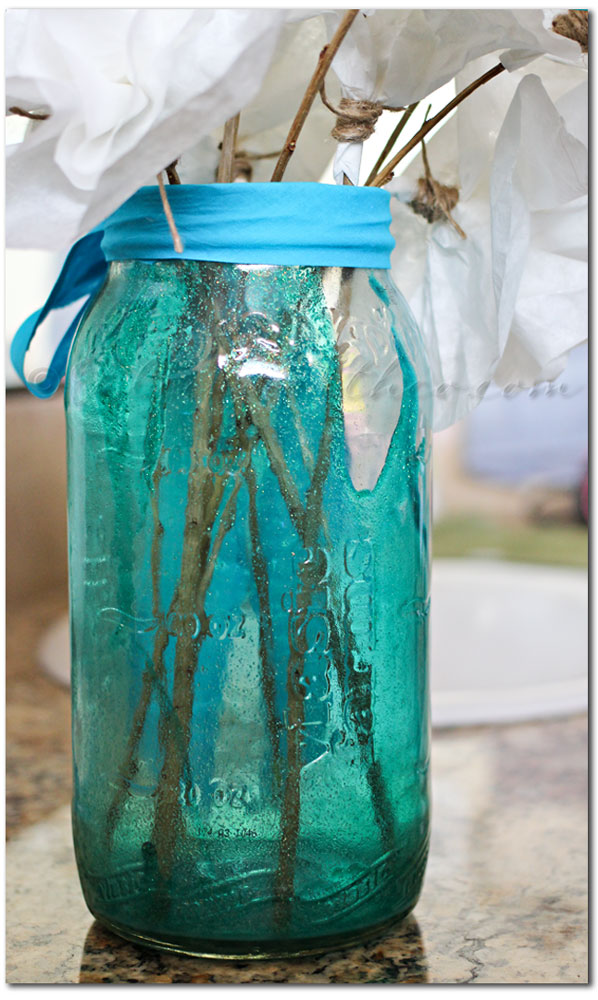 This is another one of those things that helped me put to use all those branches I saved from when we trimmed our tree in the front yard. The hubs thought I was insane for hanging on to them & thought for sure I would never use them. So – I did it & now look at it. 🙂 Hmmmmm!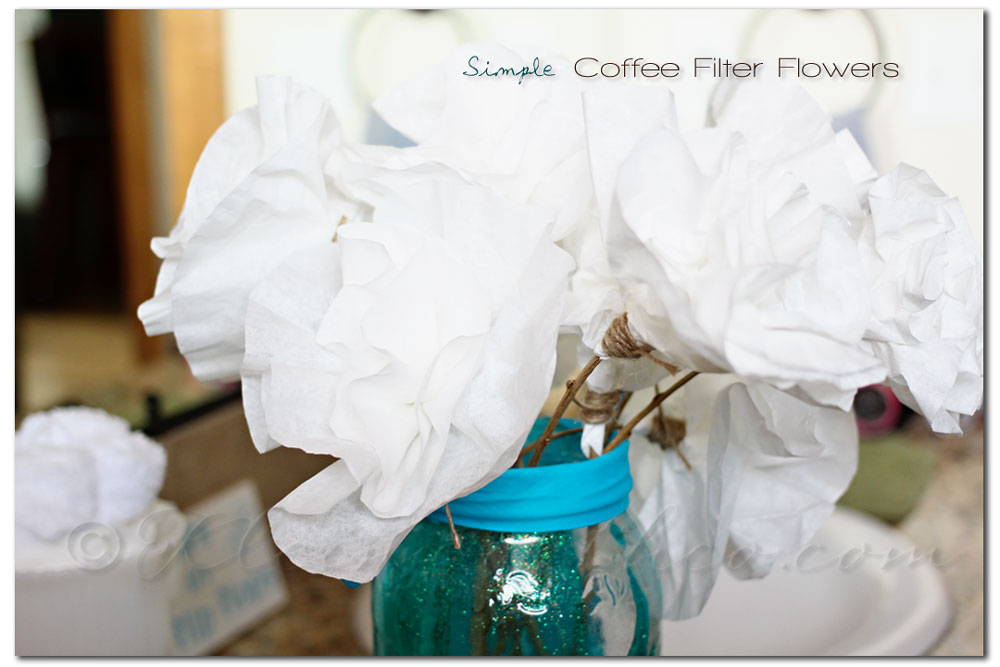 Another decorating project using things I had on hand- total cost ZERO. YAY!
Don't forget to come back & join me on Mondays for Project 52
To see where I am linking today- visit HERE
[jetpack_subscription_form]