I have been wanting to add some new decor to the house.  It was bugging me for a long while before we moved.  We had been discussing a massive purge long before we knew we were relocating & so when we found out we took that as the perfect opportunity to offload some stuff.  Things, furniture, decorations that we had picked up along the many years we obviously grew tired of.  We had been dragging them along & continued to display them just out of a lack of having anything else to decorate with.  We didn't even like these things anymore.  They didn't reflect who we are now, our current tastes & they certainly were not in keeping with the current trends.  It's not like they were timeless- so really, why on earth were we displaying them in our home.
It felt so good to let it all go when we started the moving process.  When we arrived we immediately set up Christmas decorations.  As you saw last week when the Christmas decor came down we had to address the mantle.  It is much smaller than our last one & I really wanted to do something different with it anyhow.  Like I said- we were ready for some changes in our home.  This also carried through to the little accent touches on the coffee & end tables.  I held on to the favorite photos, packed away a huge box of photos I was tired of displaying & made a list of the frame sizes so I can start planning on what I need to print to fill them.
I also needed something more than photos on the tables.  I needed some visual interest.  At this same time I was thinking about what I would do with all the Christmas ornaments that I wasn't planning on using anymore.  I had replaced pretty much everything that we had used for years- changed things up a bit this past year.  So here I was with all these ornaments that didn't fit in the totes & I really had no reason to keep them.  Until I decided to re-purpose them.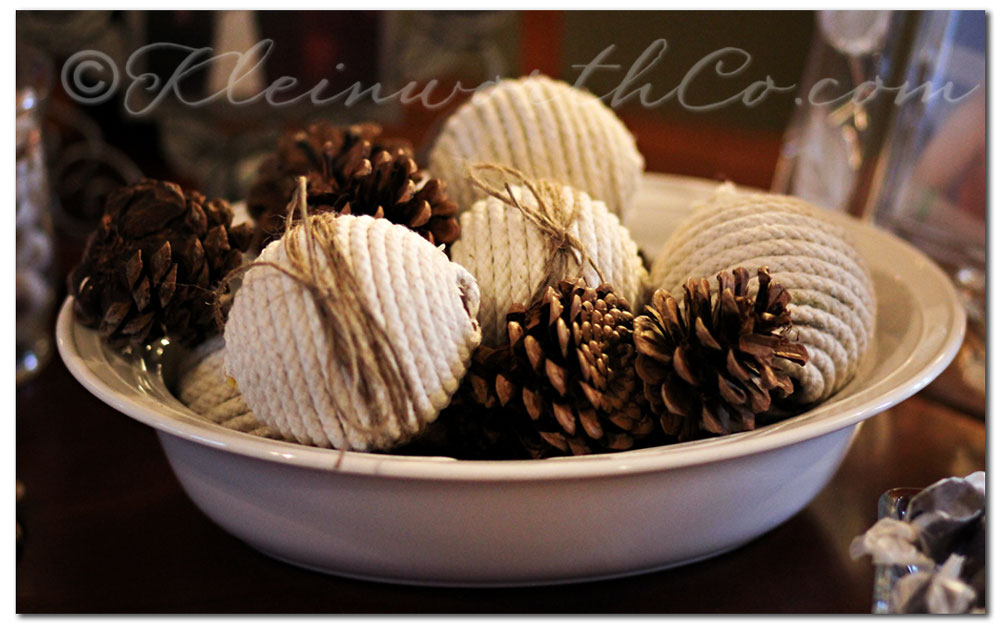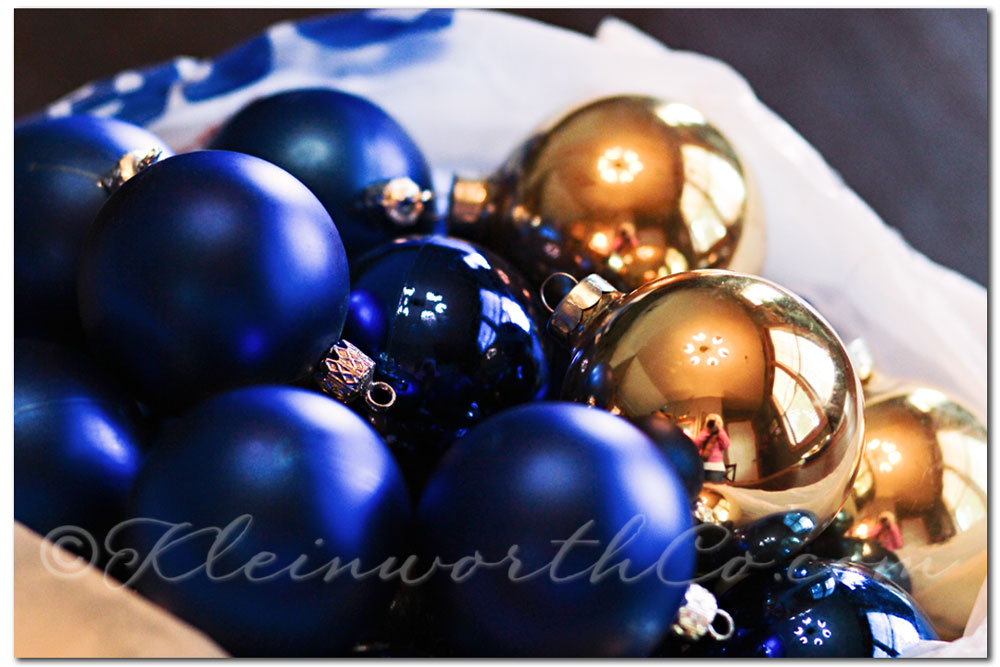 This is what I started out with.
A little rope & some hot glue.  There you go- super simple.  I added a little twine on a couple because I originally wanted to do them with the twine.  I lack the patience to work with such intricacy.  It was way too time consuming to try to wrap these with such thin twine.  So that was when I switched to the rope.  Much quicker & I like how it turned out much better. Mixed with some cinnamon scented pine cones to carry the rustic feel  throughout the cabin & tie it in to the mantle decor.  Worked out well & I was able to re-purpose something which always makes me feel good.