The seasons have changed & we are spending more & more time outside. That means it's time to pretty up our outdoor spaces. Start with something simple like your accessories. Simple & easy sewing is all that's needed for this Outdoor Pillow Makeover project. No need to spend a lot of cash & buy new. Give your outdoor pillows new life for little money!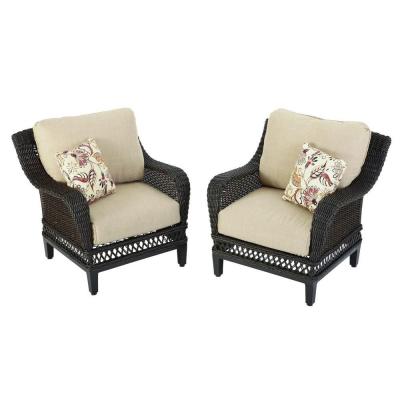 So now that it's warm one of my favorite things to do is sit on the porch with the hubs for a couple minutes to catch up while we water the plants in the front garden. That means we needed to create a comfortable space & make that porch have some MAJOR curb appeal. We picked up these chairs – but as you can see – the pillows they came with were so dull & sort of "ho-hum". They didn't pop from the street & I knew I needed to make some changes.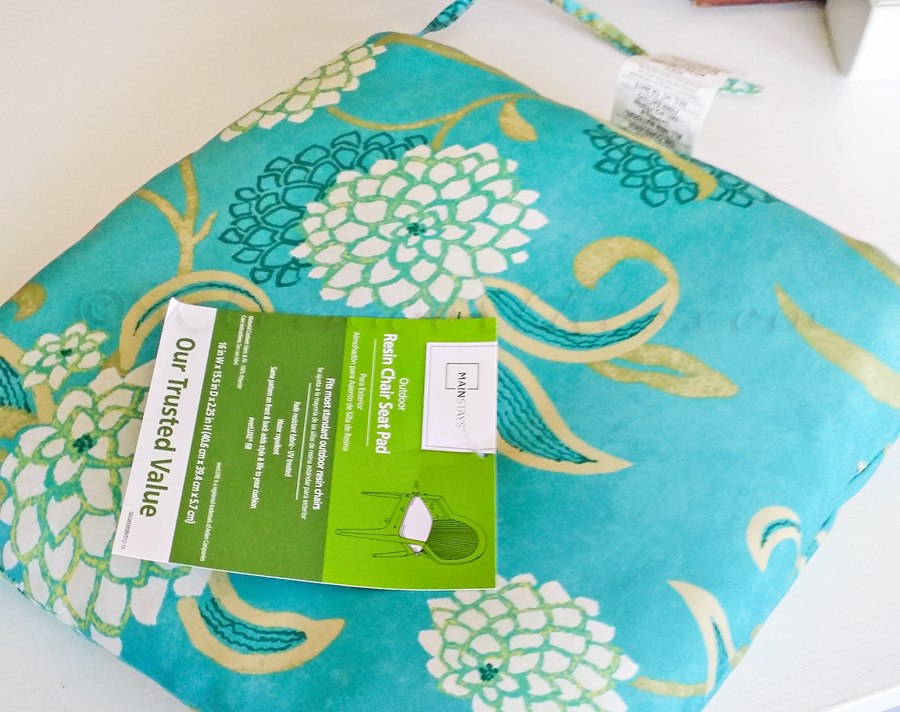 I set out to find some pillows that would go with the beachy colors I wanted. All I was finding were pillows that were nearly $30 each or more. Plus then I had to worry about them blowing away on every windy day. So I came up with a solution. I bought these seat cushions in the perfect colors (which also have ties) & took them home & got to work. They were a little flat to use as accent pillows.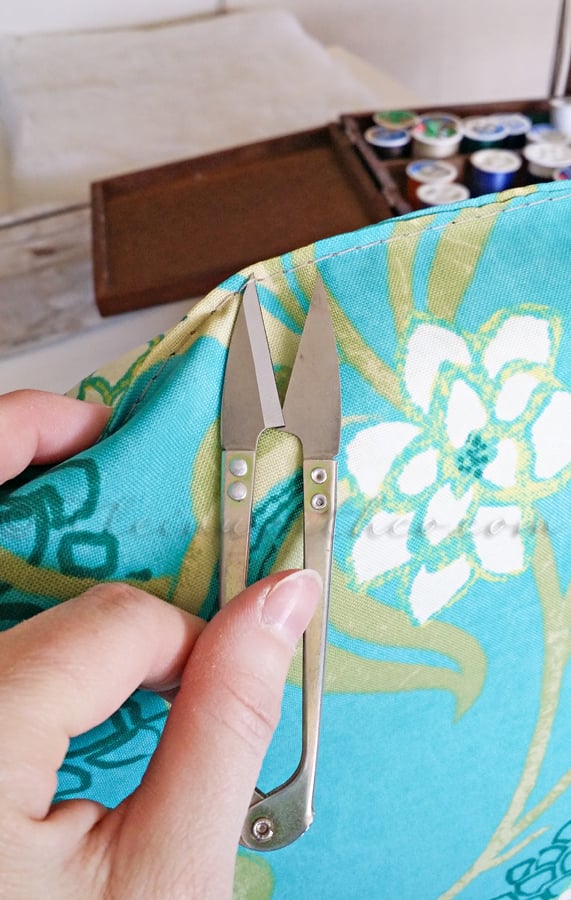 I started by taking out the stitch so I could get to the inside.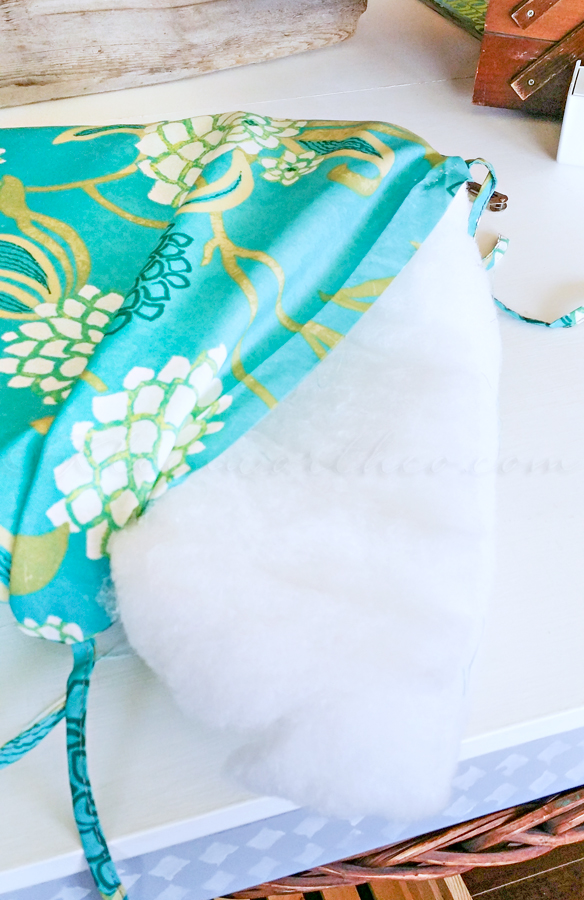 Then I removed the padding in there. I'll hang on to that for something else I dream up later.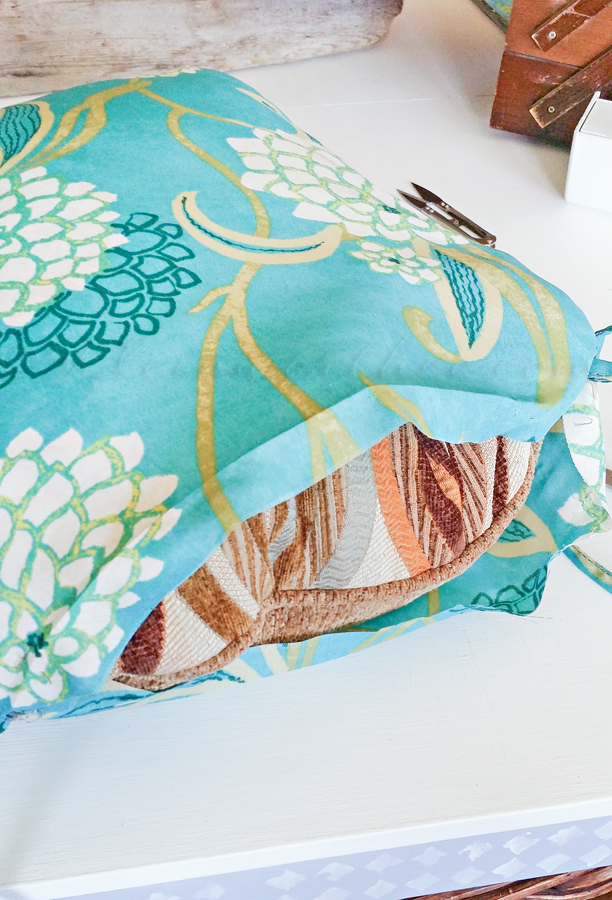 I stuffed in some old pillows that came with our last couch.
We never used them & I had been hanging on to them in the back of the closet for just an opportunity like this.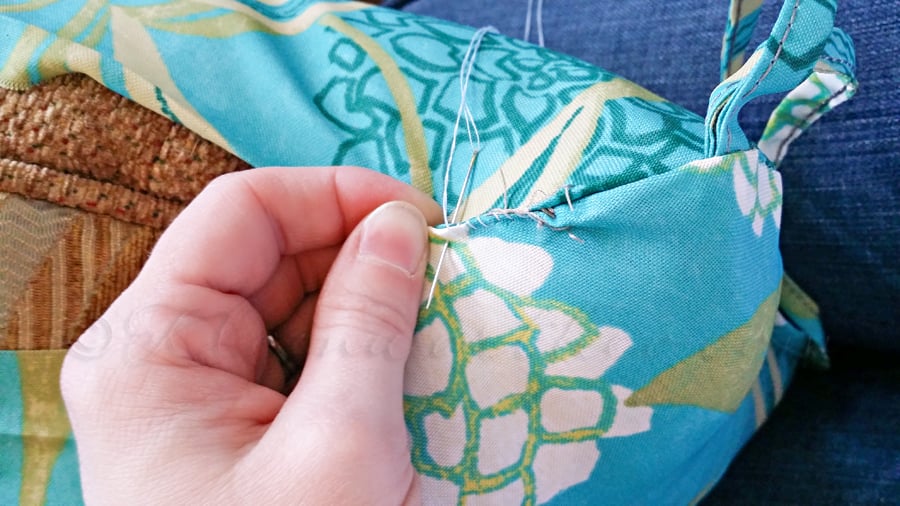 Then I just hand stitched up the opening. That's it!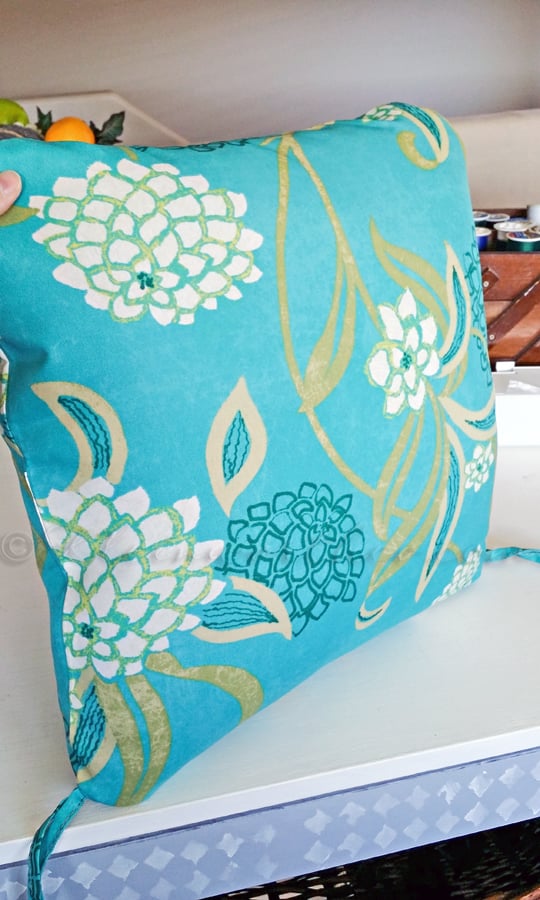 For less than $20 I was able to revamp these old pillows with something I can actually tie on to my chairs so they don't blow away. Not bad – I saved $40 by not buying the standard outdoor throw pillows.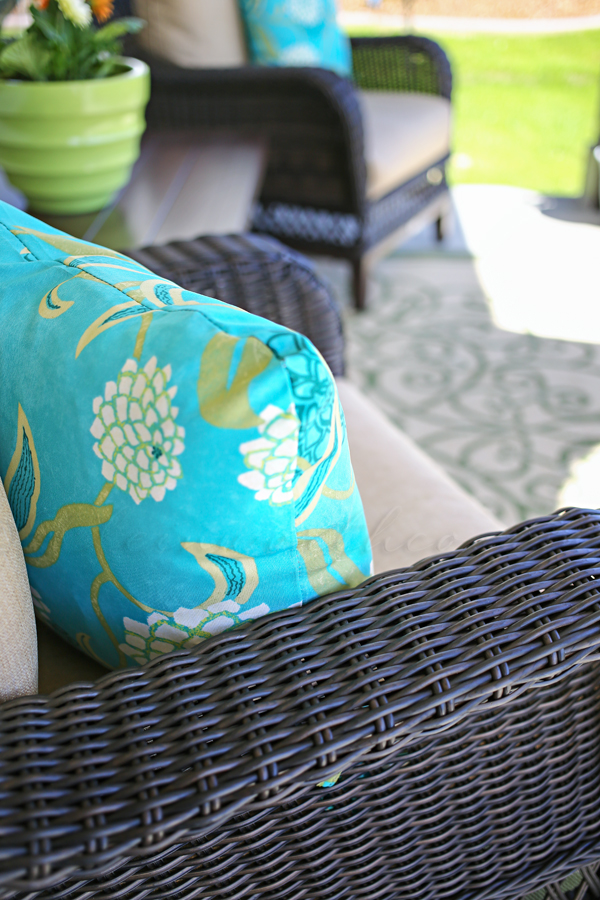 They match so much better than the original pillows the chairs came with.
Plus they are my favorite colors – so that makes me happy!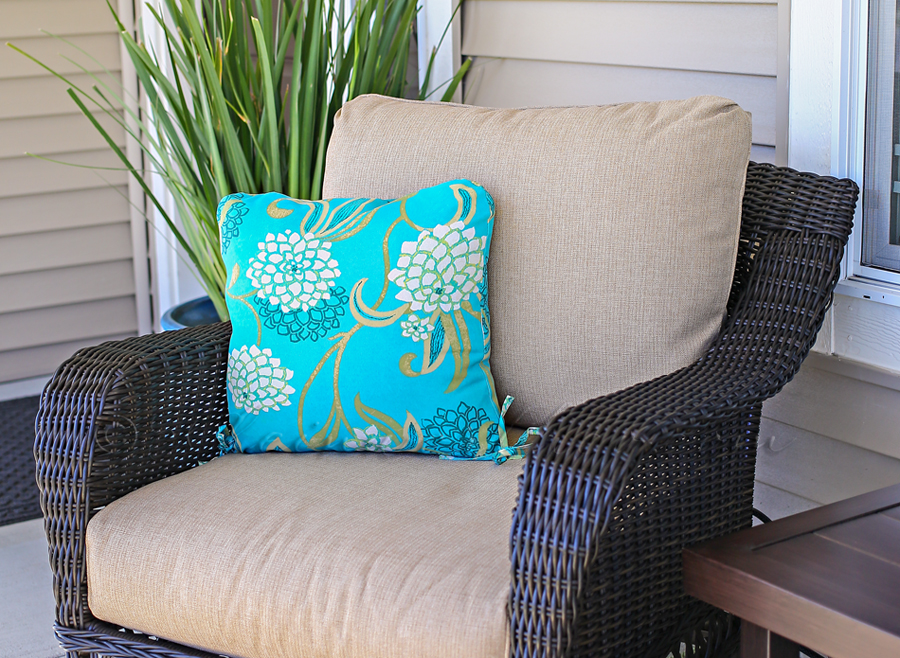 You can see here that by being able to tie them onto the chair I don't have to worry about them getting out of place or ending up in the neighbors yard.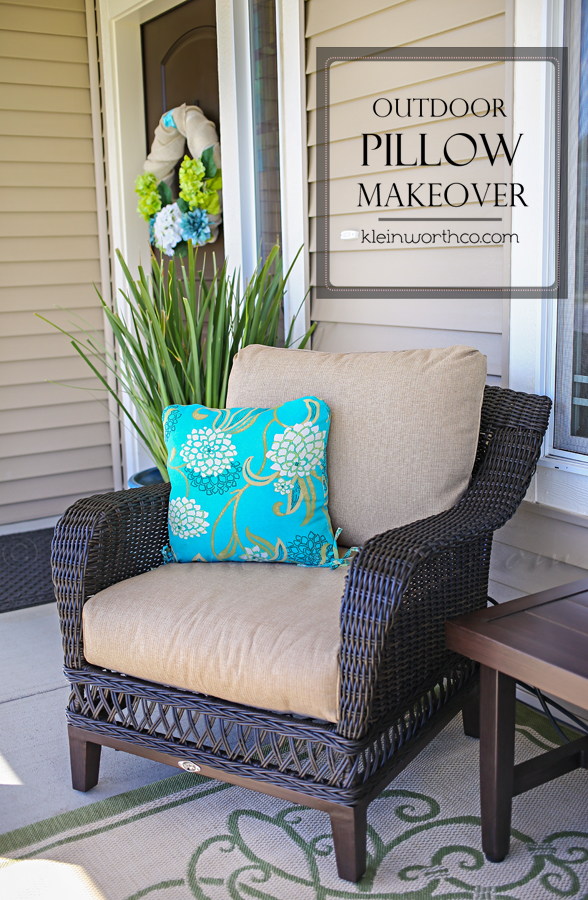 So there you have it! A little sneak peek into our whole front porch makeover! I'm so in love with how it turned out. It really packs a punch which is what I wanted. I feel that your porch & entry area is a statement of who you are & what your home is. It should speak to those that pass by & express the personality of the home & it's owners. This certainly does that now.
I'll be sharing the whole makeover here soon!
Looking for more simple projects for the home?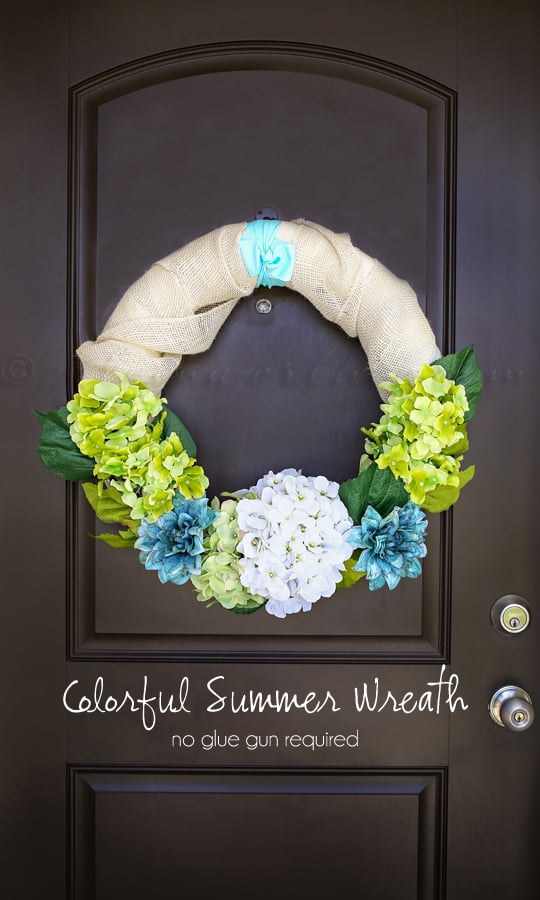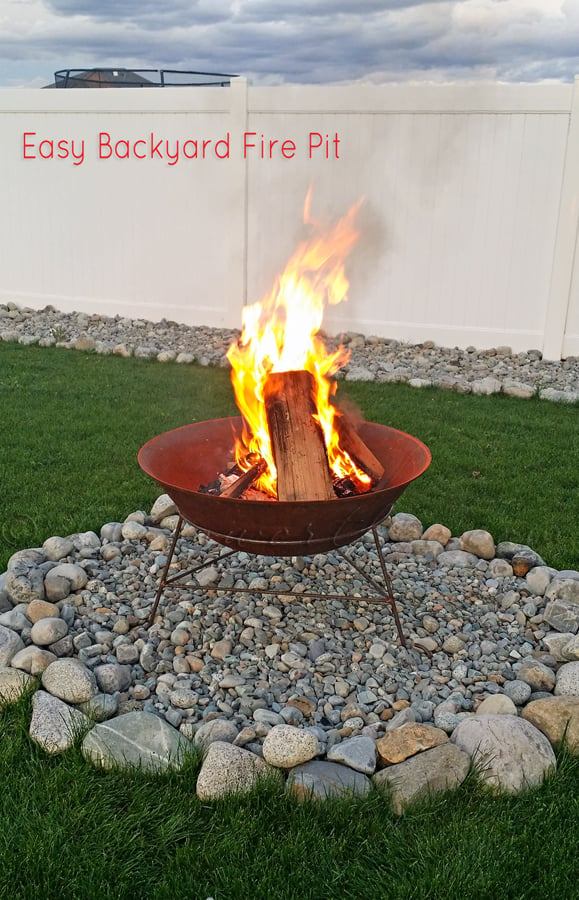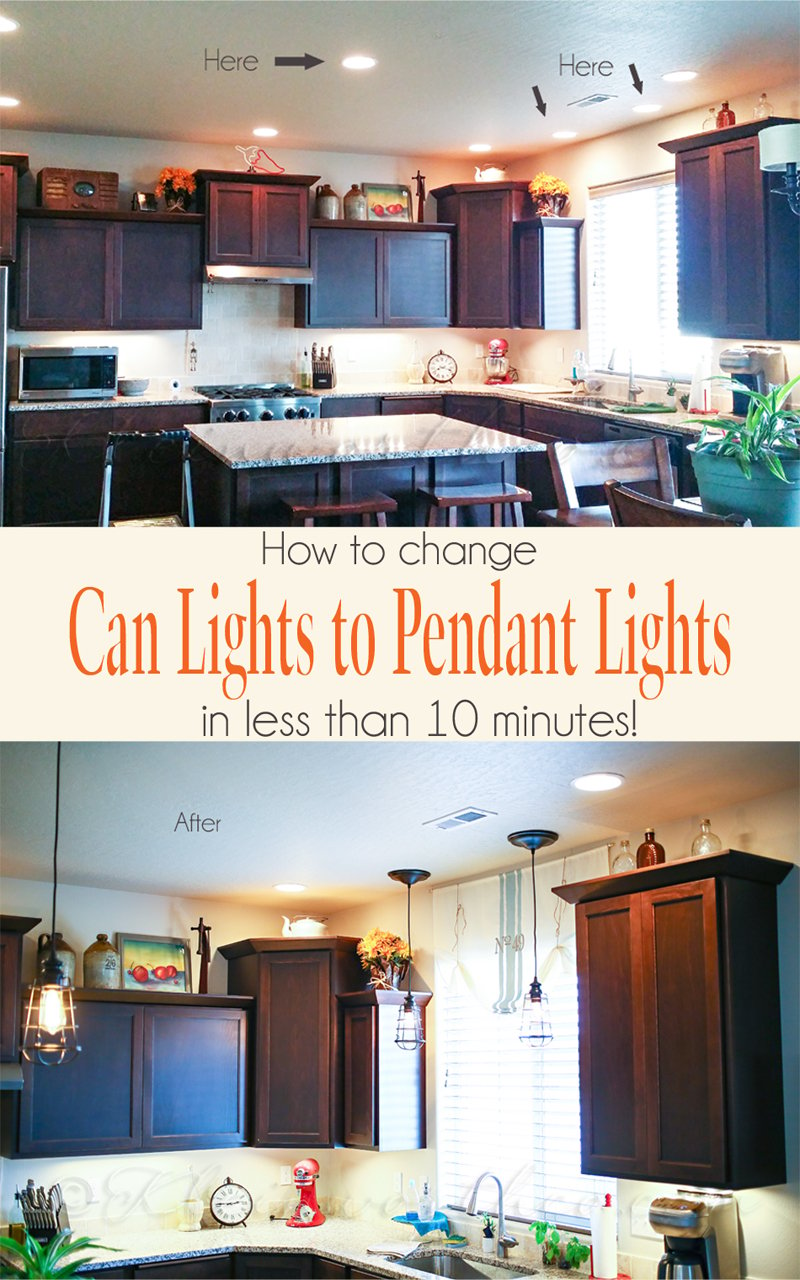 Change Can Lights to Pendant Lights {in less than 10 minutes}
To see where I am linking today- visit HERE