Do you like making gifts that aren't food? I'm all for a plate full of goodies – sometimes those are the easiest ones to make. However, there is something to be said for the homemade gift that can be enjoyed for weeks, months or years later. I love the gifts that people send me that I can use again & again. Each time I use that gift I can think of them & how special they are to me. So since kitchen spatulas are my one thing I completely hoard in the kitchen – I thought I would come up with a really fun & simple way to make them into a a great gift. These Personalized Spatulas are the perfect Homemade Gift for less than $10!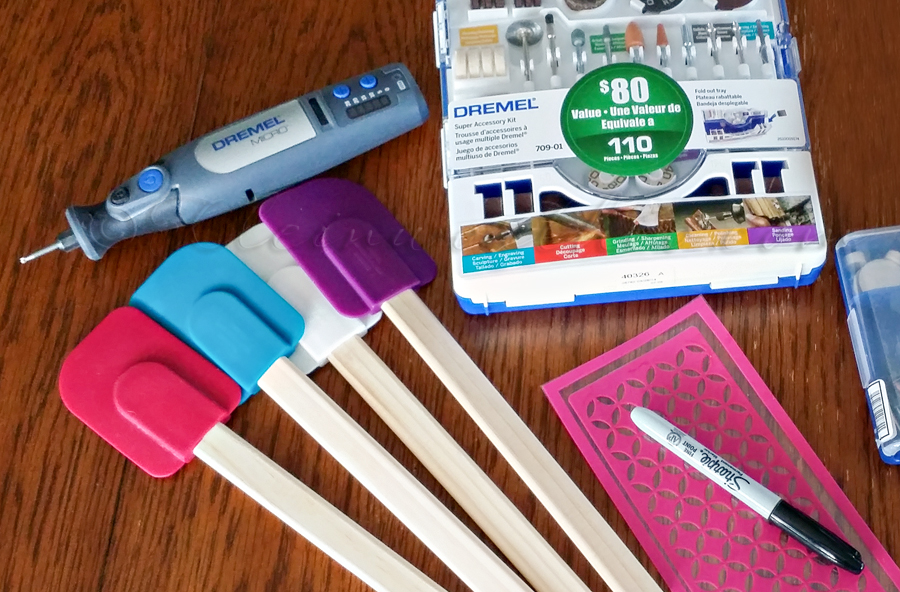 I picked out some spatulas from the $1 bin. I used my Dremel tool, some ultra fine tip Sharpie markers & a stencil. However the stencil is optional as I only used it on one of the spatulas. I ended up just drawing freehand on the rest.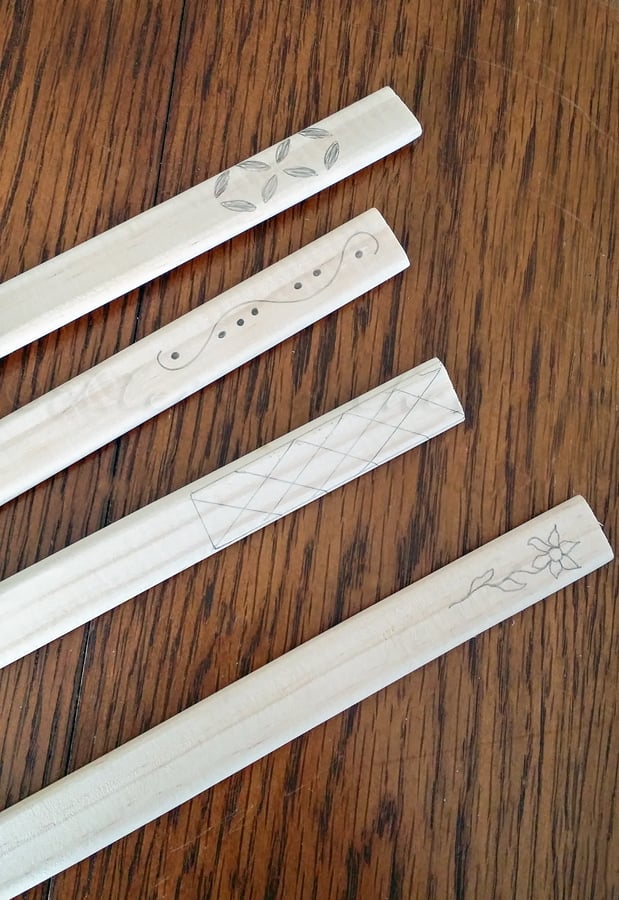 Start by using a pencil to draw your designs.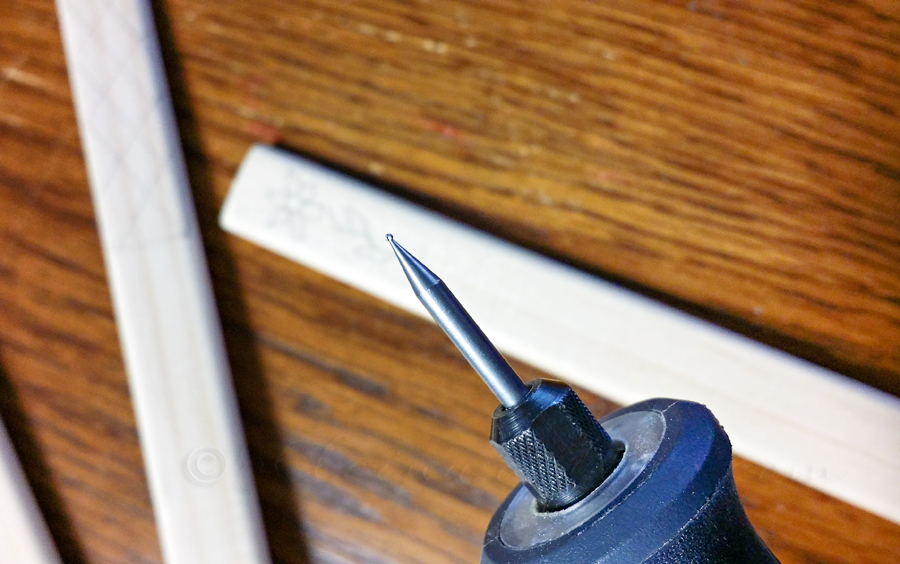 Next I used my Dremel ultra fine high speed cutter tip & just cut out all the areas I had drawn. Then I brushed out all the particles & sawdust & made sure my lines were clean.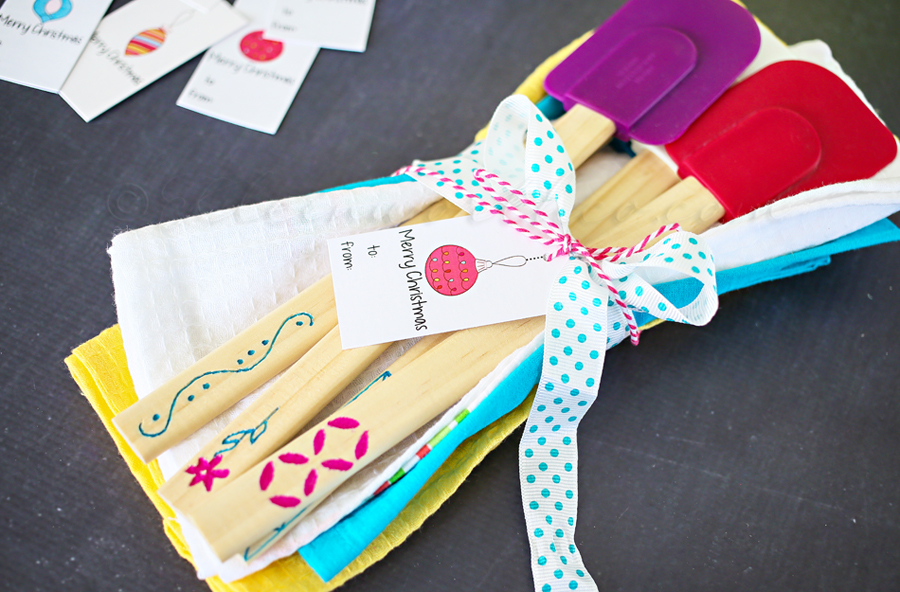 Then I took my ultra fine tip Sharpie markers, in coordinating colors & just filled in all the cut areas to make them show up more. That's it.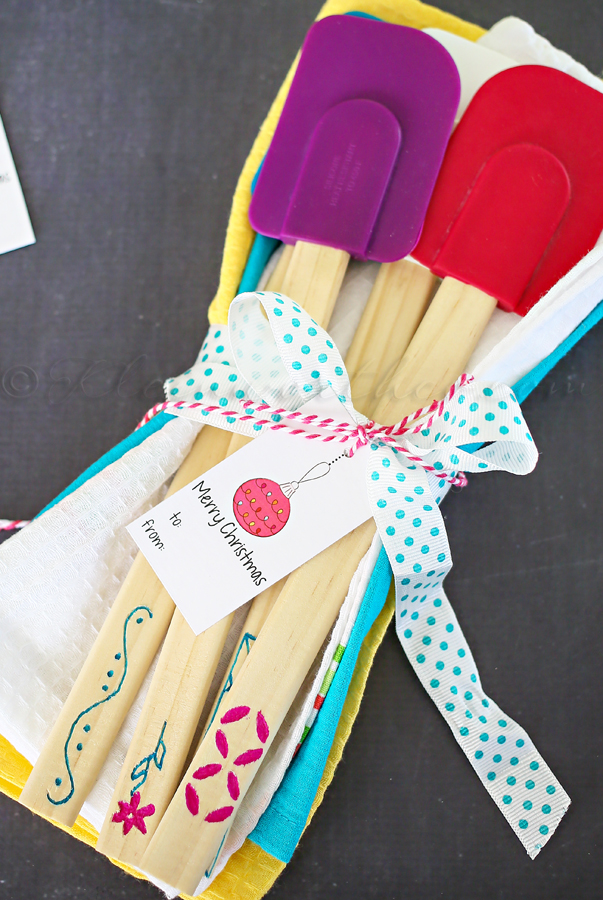 I also picked up some matching kitchen towels to give along with the spatulas. Tied them together with a cute ribbon & gift tag – and there you have it. A simple & quick gift for less than $10. This time of year you really can't beat that!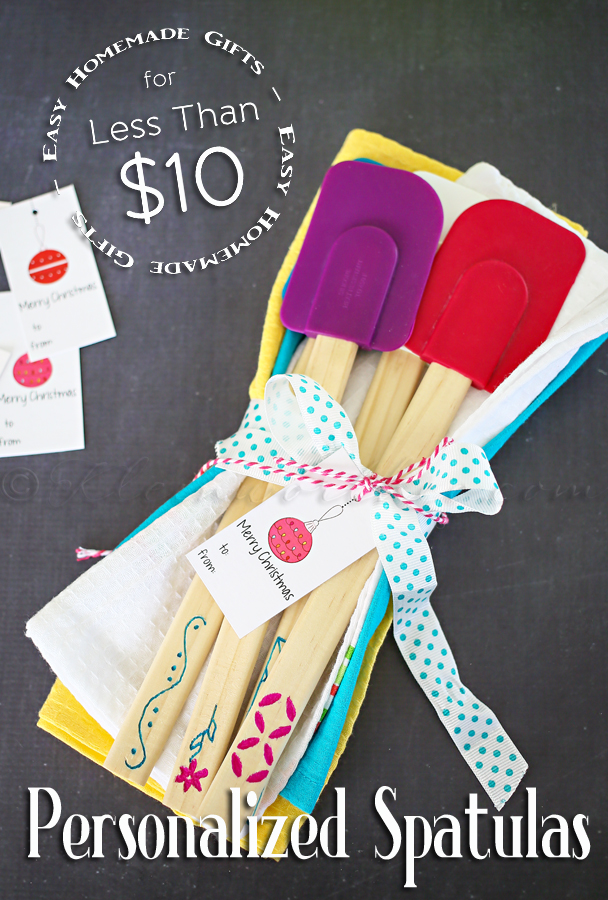 Want more great gifts?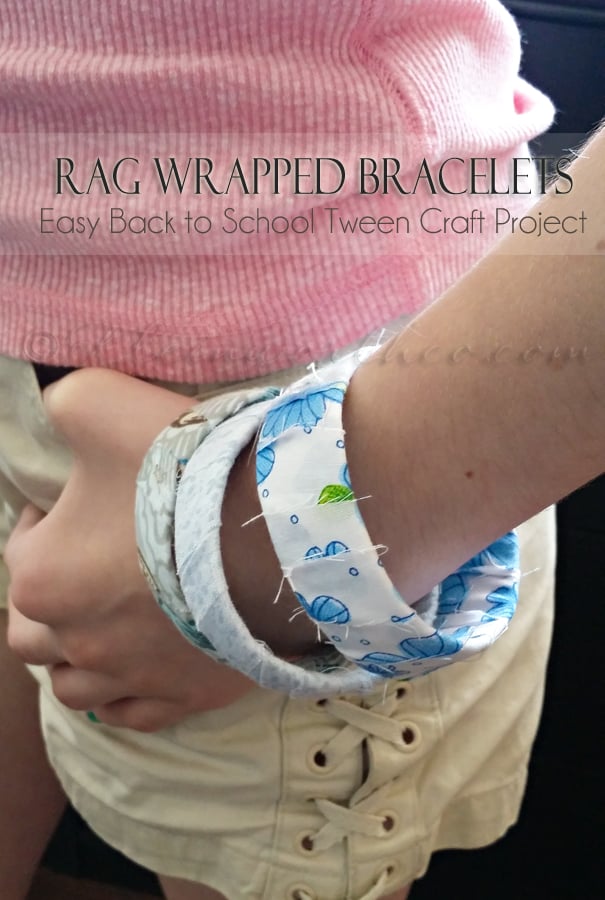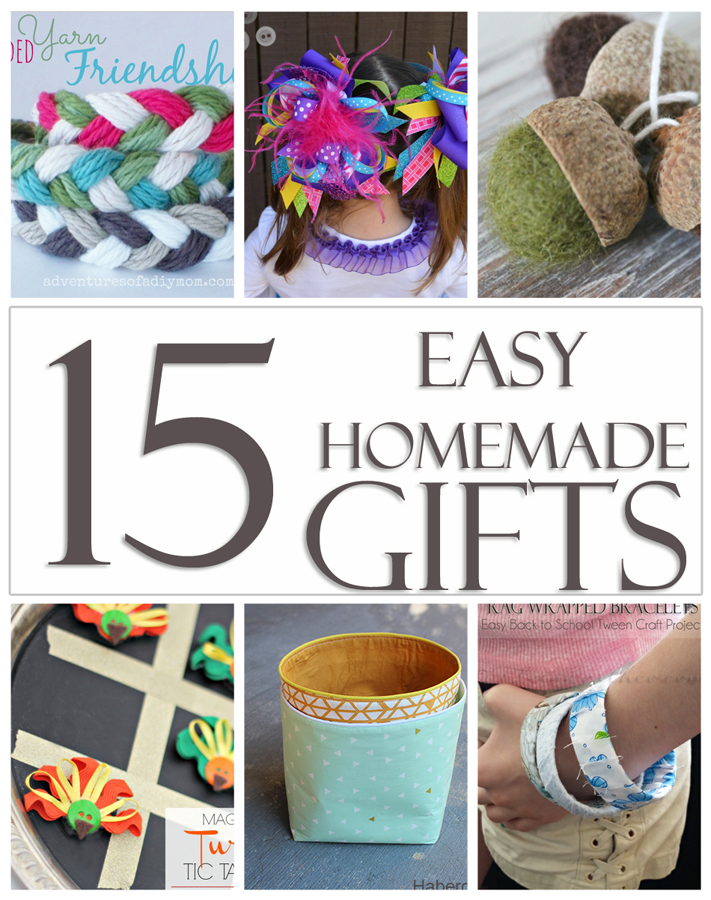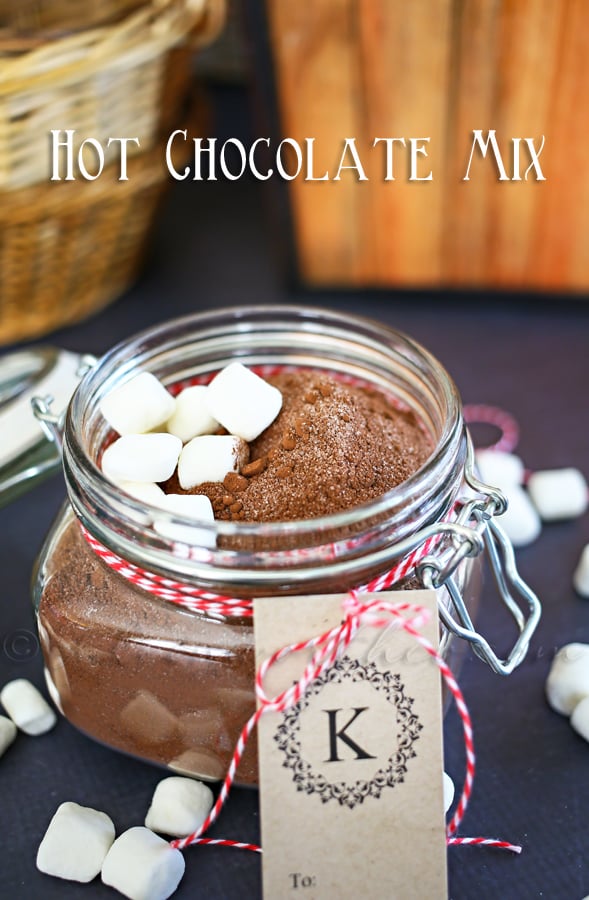 To see where I am linking today- visit HERE