*Disclosure: Sponsored Post- I have been compensated for this post either monetarily or with product.
All opinions are truthful & my own.
Don't you just love it when you find things for the kids that not only push their creativity but keep them entertained for hours?? I absolutely love watching the kids think outside the box & work together to put ideas into motion. This past week I had the opportunity to play with the Pom Tree Kids craft kits with my kids. There are so many great kits- we wanted to use all of them in some way to really enjoy them as a whole.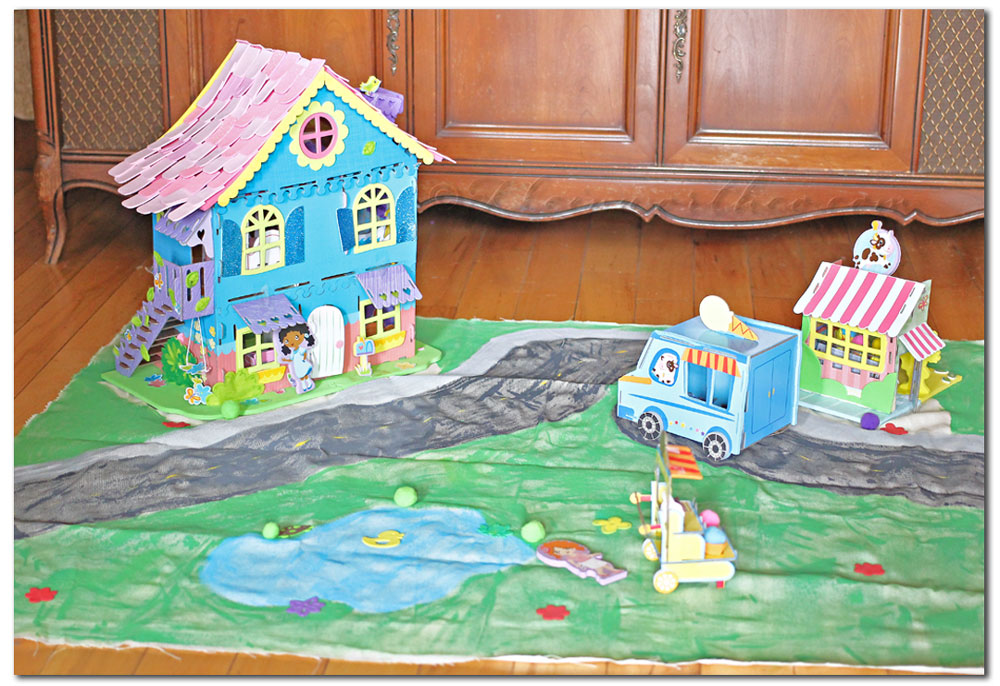 We decided to create this Painted Play Mat for the Pom Tree Kids Sparkle Fun Playhouse Kit, Over the Moon Creamery Play set Kit & Sweet Sundaes Treat Truck & then use the supplies in the Sticker Tubs & Mega Kits to accessorize the mat & make it perfect for setting the play area.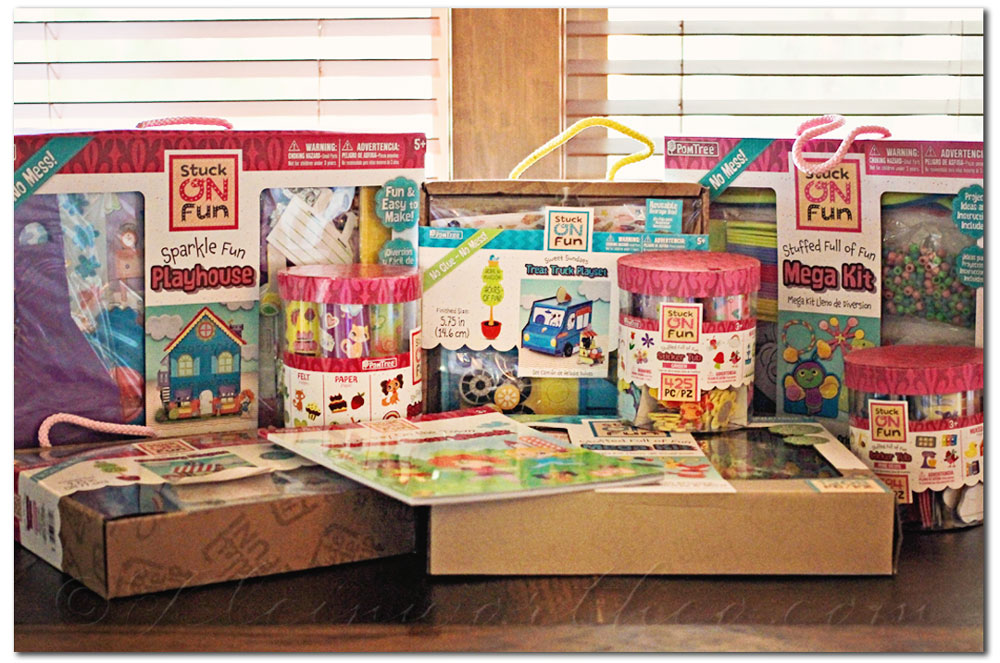 These are all the kits we were sent. It was a creative explosion here.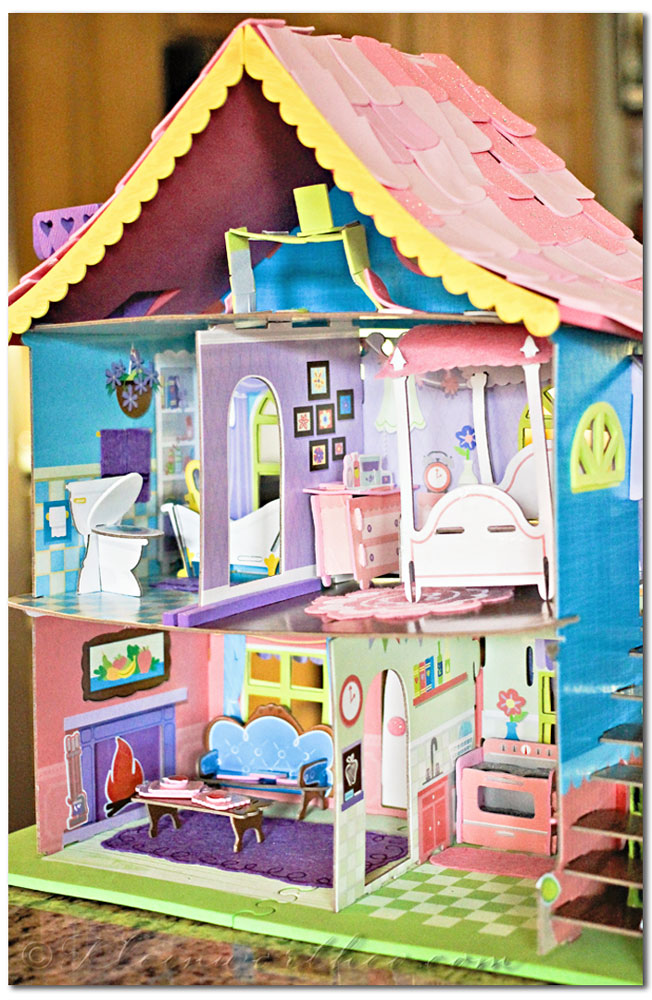 Step 1 – Build your play house & other structures to get the scale when deciding on the size of your mat.
This was great. I gave it to the girls & told them to follow the directions. They were able to do it all without much help from me. I LOVE that everything is peel & stick stickers so I didn't have to worry about glue on the carpet. Gotta love no mess crafting- especially for the kids.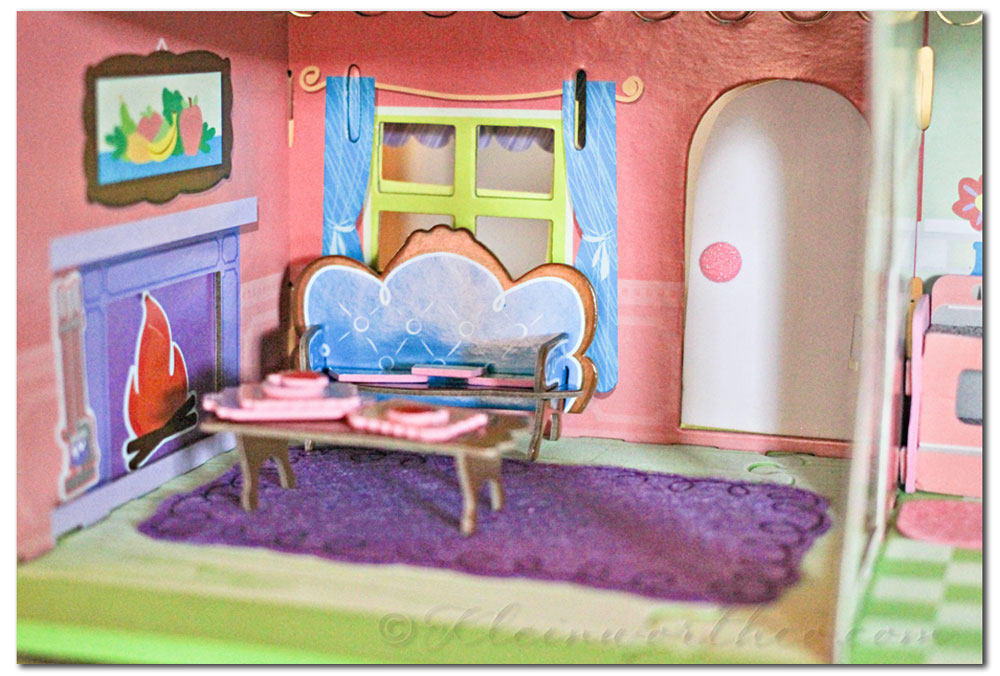 Step 2 – Assemble your furniture too.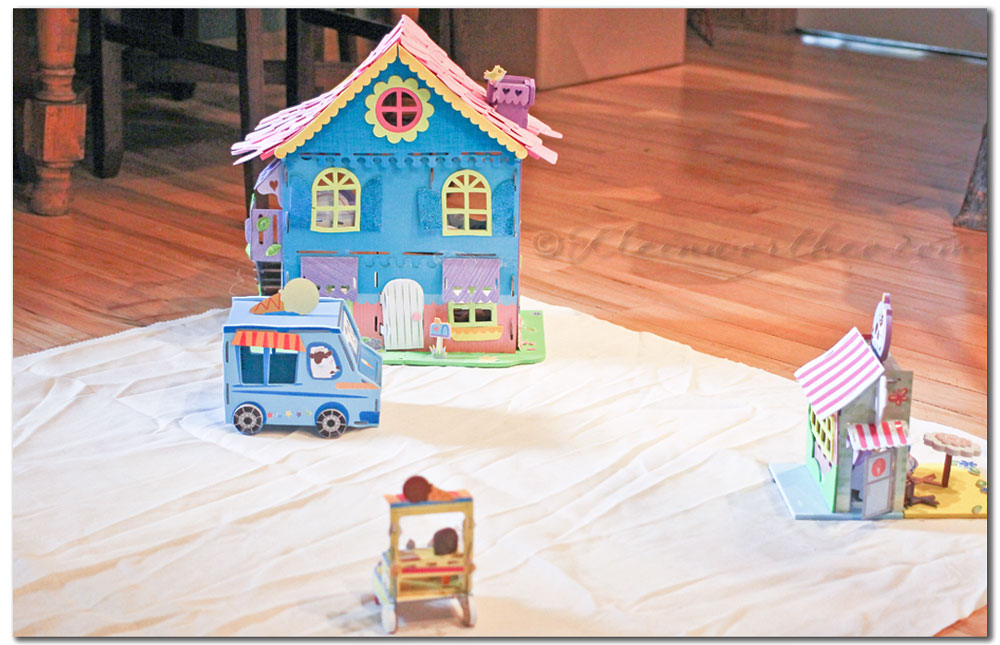 Step 3 – lay out your canvas & place your structures in the areas where you would want them. Cut canvas accordingly.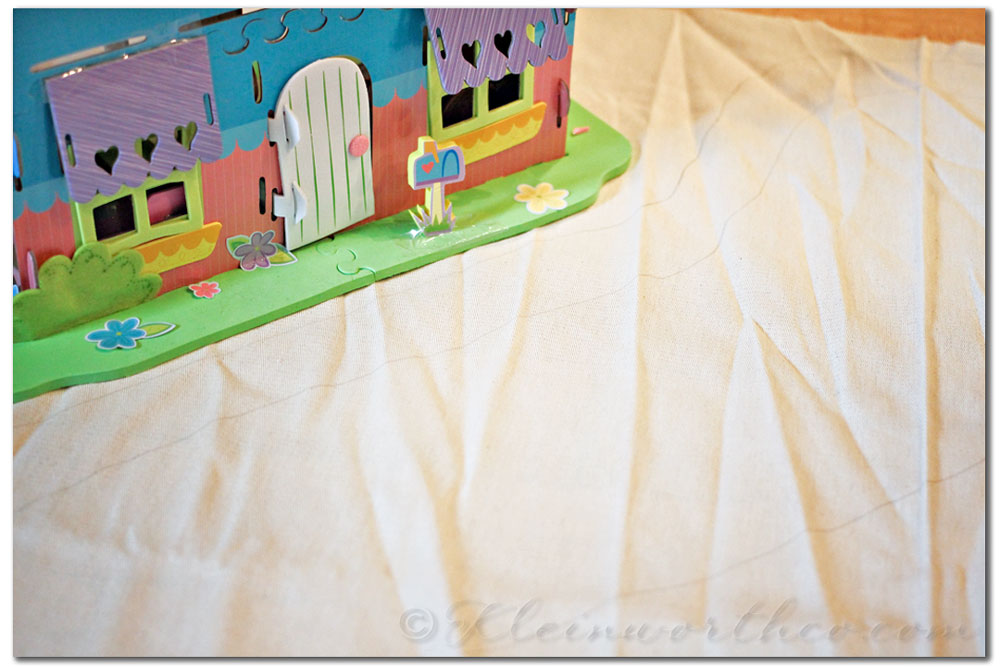 Step 4 – Draw out your town. I wanted a park like setting with a road for the ice cream truck so that was what I sketched out.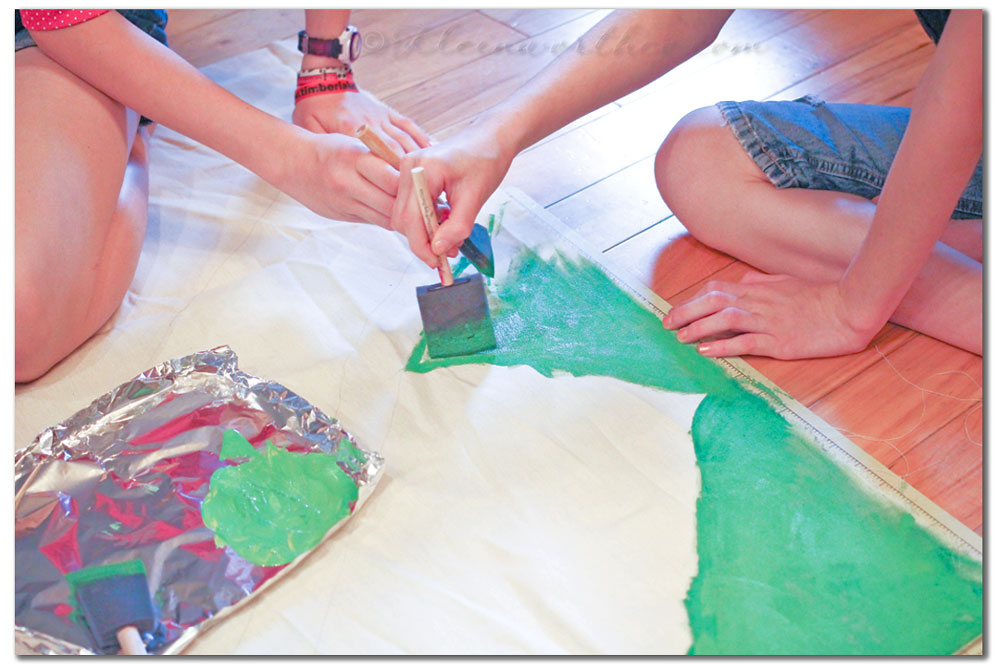 Step 5– place something underneath your canvas so the paint doesn't bleed through. Start painting in your mat.
I used multi surface acrylic paint. It dried within a couple hours. I did a quick light coat of paint. I didn't want it to saturate the fabric & I also liked the spotty darks & lights by not getting heavy handed with the paint. I felt it added to making the road look worn & grass some depth.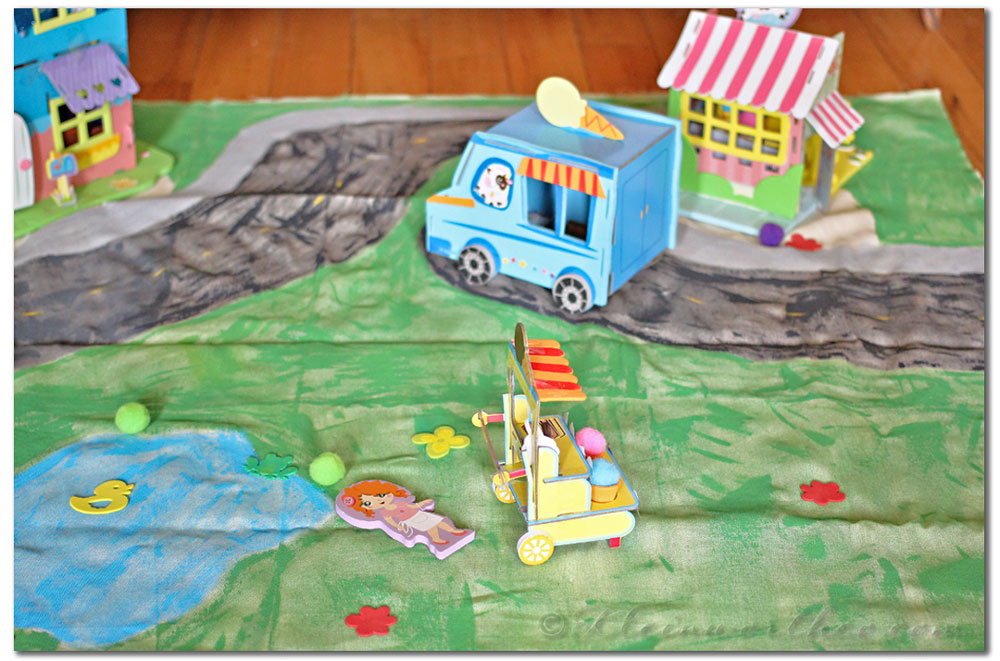 Step 6 – once your mat is dry- stick on the foam & felt sticker flowers & other shapes to fit your design.
I also used the pom pom balls & glued them on for bushes.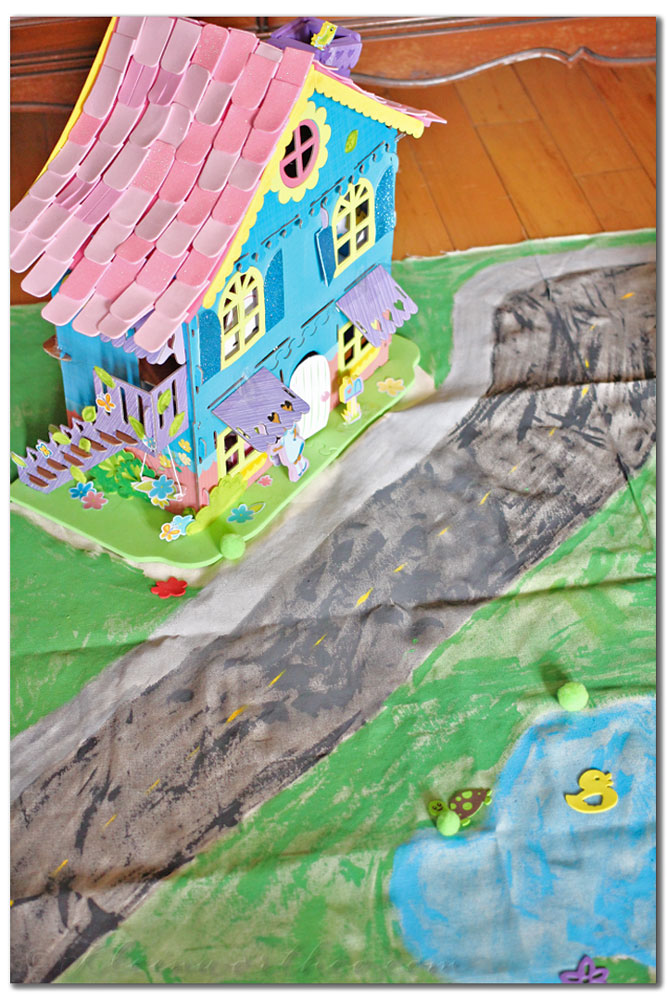 Now your mat is ready for you to place your structures on it & play.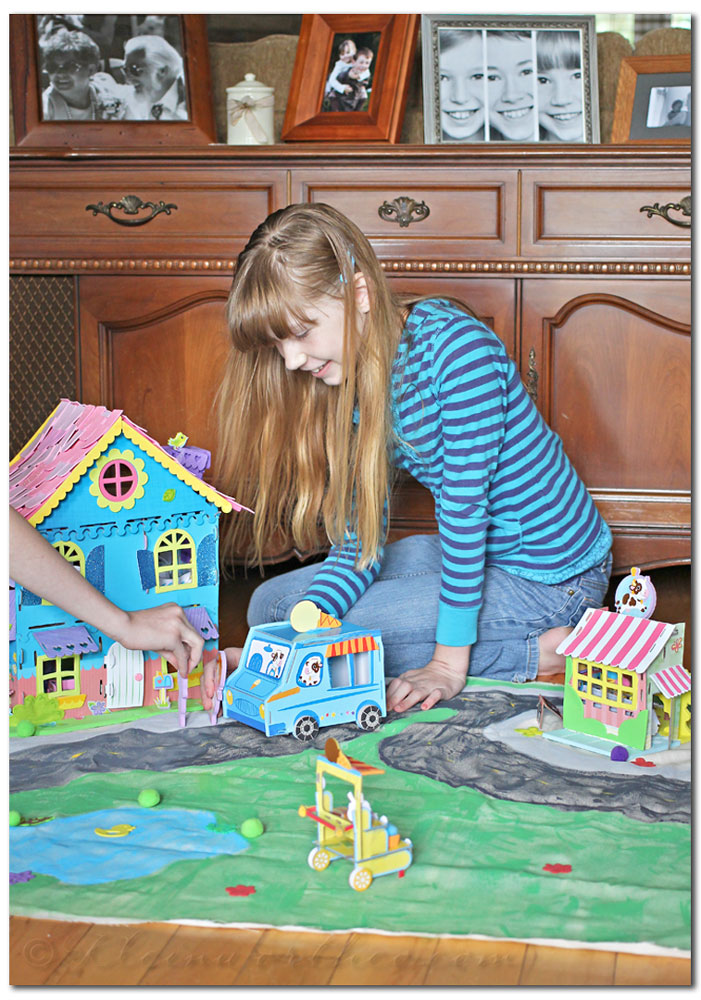 They love these kits from Pom Tree Kids.
They can't wait for the rain to pass so they can take it in the yard & share it with their friends.
Be sure to connect with Pom Tree Kids to check out all their products.
Facebook: https://www.facebook.com/pomtreekids
Twitter: https://twitter.com/PomTreeKids
Pinterest:

Pom Tree Kids is giving away 10 gift baskets valued at $50 each. Enter below.
a Rafflecopter giveaway


Want to see more projects??

Thank you Pom Tree Kids & Blueprint Social for sponsoring this post.
Don't forget to come back & join me on Mondays for Project 52
To see where I am linking today- visit HERE