This is a Sponsored post written by me on behalf of FrogTape provided by ShurTech Brands, LLC for SocialSpark. All opinions are 100% mine.
I think it's fairly safe to say that I love painting signs for the season. If you get a large enough board it can really make a statement when you use it to decorate your porch. Before I headed down here to So Cal I had planned on decorating our porch for Christmas & got a little crafty with the paint. Unfortunately the hubs won't be decorating the house this year since we won't be with him – but I will be all set next year to decorate with abundance. One thing that I loved while working on this project that really made it turn out just RIGHT was being able to use FrogTape® Textured Surface. It's really amazing how things turn out when you use products & the right tools for the job.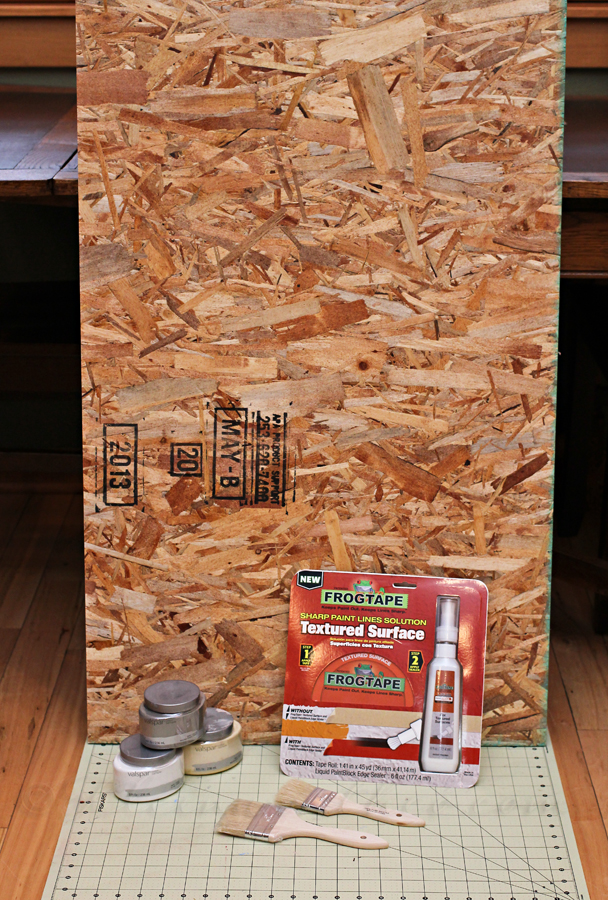 I decided to put this FrogTape® Textured Surface to the test & use it on plywood.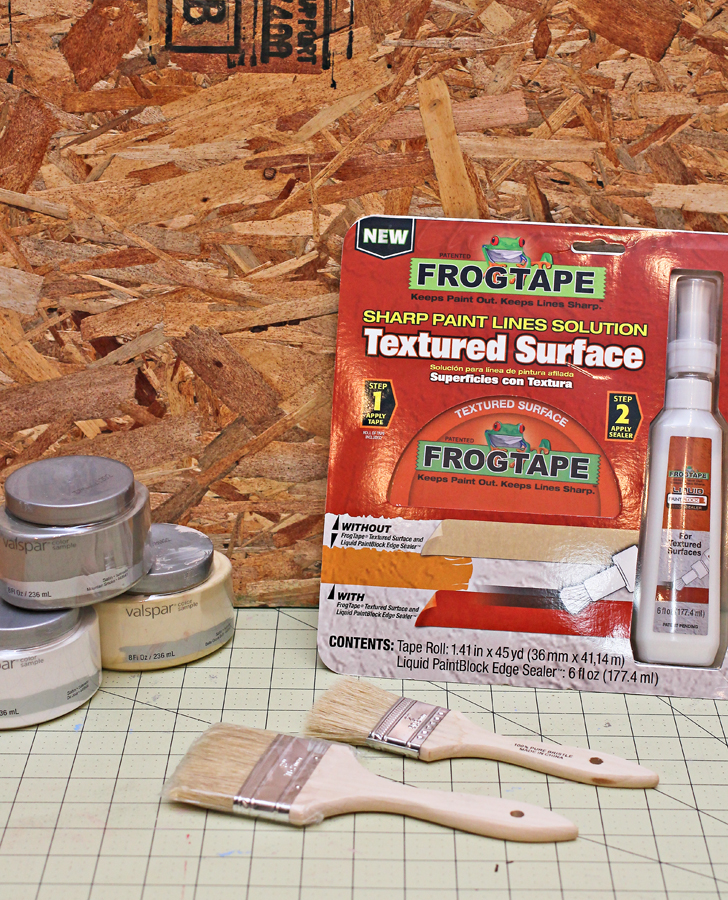 I started with the FrogTape® Textured Surface, paint brushes, the board & my paint colors.
I ended up moving off this mat & painting over an old shower curtain because it was about 16 degrees outside – so painting indoors was my only option.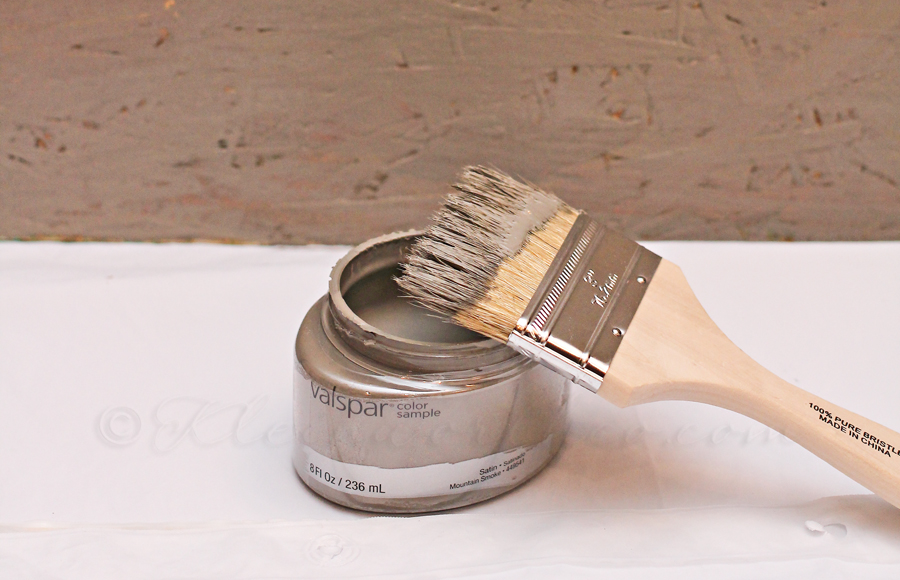 I started with a nice coat of this grey color over the whole board.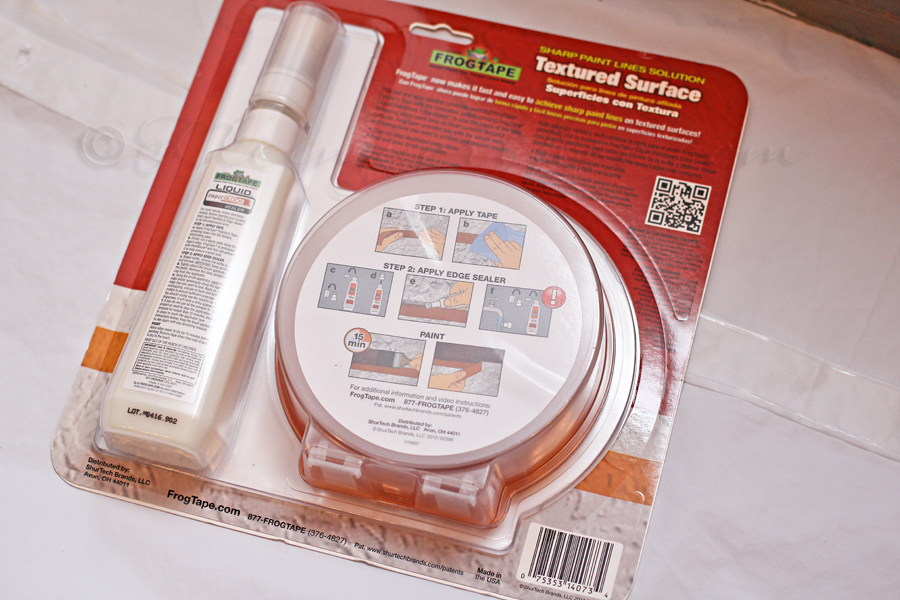 After the paint was dry I followed the instructions on the packaging.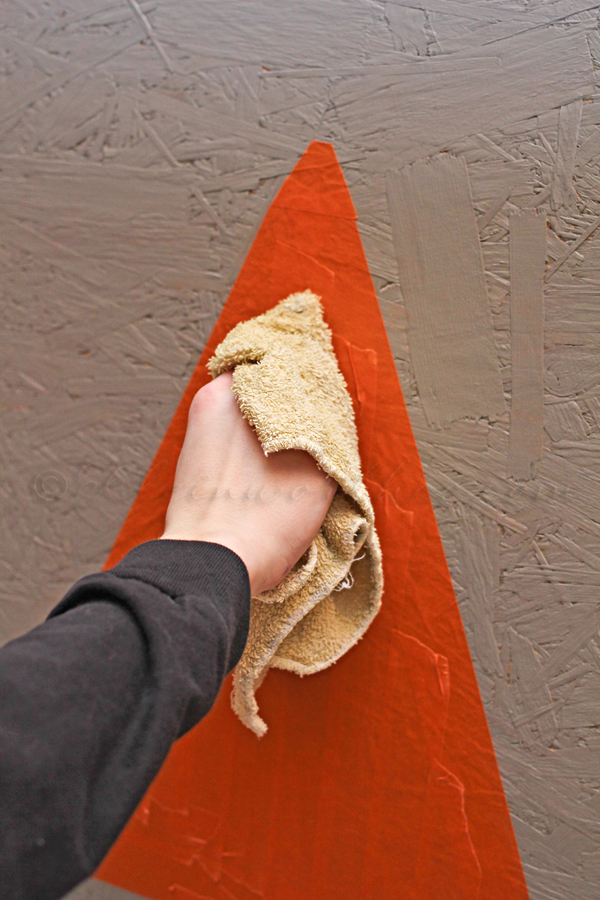 I placed my FrogTape® Textured Surface tape in the shape I wanted to be sure didn't get painted. Then per the instructions I took a damp rag & rubbed the edges of the tape well. It's pre-coated with the sealer so the moist towel activates when rubbed.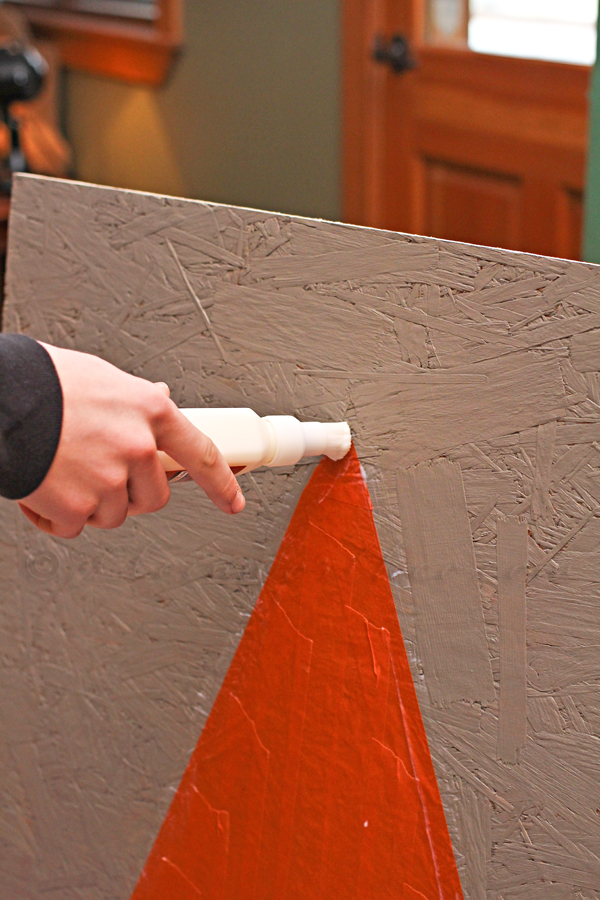 We then took the bottle of sealer & placed a nice thick coat around the edges of the tape.
Then waited about 15-20 minutes to dry.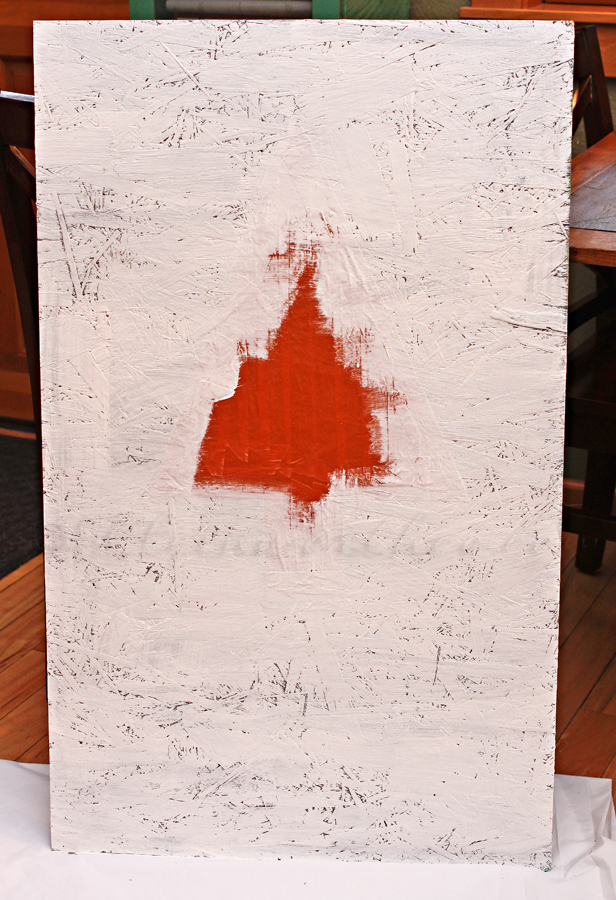 Once the sealer was dry I gave a good coat of off-white paint over the whole board – allowing some grey to show through.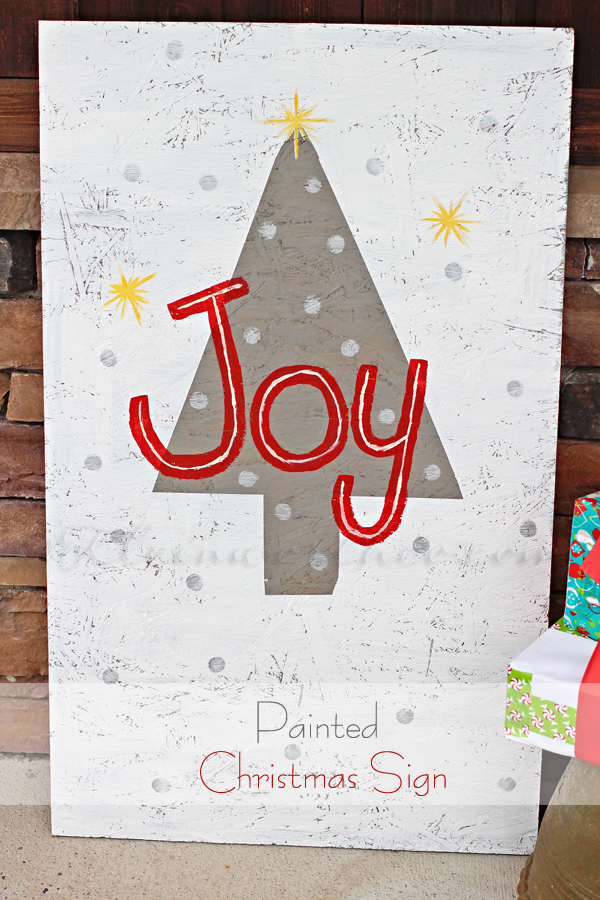 Once the top coat of paint was dry I peeled the FrogTape® Textured Surface off. No problems there- NICE CLEAN EDGE! I then added my additional text & decorative touches. It was that easy & the perfect project for a cold, snowy day.
I loved using the FrogTape® Textured Surface because it seals any parts of the tape that would have a gap because of the texture of the surface you are working on. Normally I would have pulled off the tape & there would have been all sorts of bleed in to the edges of the image. I also thought that the sealer would have an effect on my paint- but that was not the case. The paint coated to the edge just as well as any other time. This is definitely my "go-to" product for painting now. I'm almost always working on a textured surface & this really helped make my project turn out so much better.
So what exactly is FrogTape Textured Surface?
FrogTape® Textured Surface is treated with patented PaintBlock® Technology, a super absorbent polymer that reacts with the water in latex paint and instantly gels to form a micro-barrier that seals the edges of the tape, which helps prevent paint bleed.
Connect with @FrogTape on Twitter for more inspiration.
Create your own #TexturedSurface projects for the holidays.
To see where I am linking today- visit HERE