First- I want to say just how deeply saddened over the loss of the Arizona Hot Shot Crew.  As most of you know- my hubs is a fire chief.  But what you probably don't know is that wildland is his specialty.  Way back in the day he was a Hot Shot for USFS long before I met him.  Through his career he has always been on wildfires- even while working for municipalities- he's always been sent & has been on nearly all of the largest & most catastrophic fires in recent history.  But this touches a bit closer to home for me.  About 8 years ago- he was nearly killed in a burnover incident.  The details are great & I won't go in to them now.  But having gone through that- this devastation is too much to handle sometimes.  We are absolutely distraught with this news.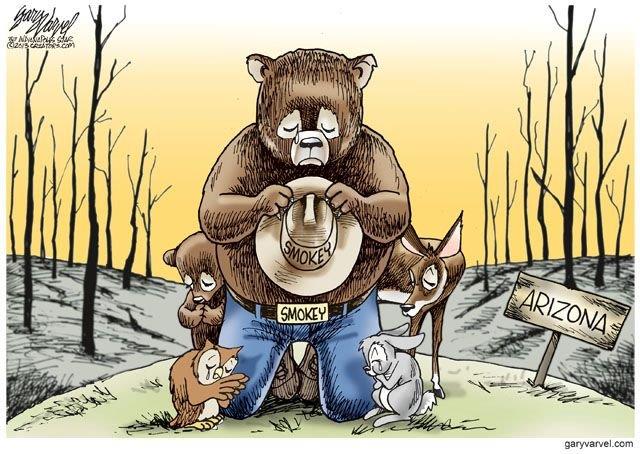 My hubs found this image & sent it to me.  GaryVarvel.com
This breaks our hearts.
This week I'm going to be focusing on all the 4th of July activities we have coming up.  It's going to be a very full week.  Especially with the 4th being on Thursday- that means a 4 day weekend for us PACKED full of things happening in all the different communities that the hubs is responsible for.  I'm pretty sure we have at least 2-3 different firework shows, BBQ's every day & community gatherings & parades filling up the week.  So my goal is to keep it low key.  Because of that I decided to keep the sharing easy too.  This week I'm focused on last minute things that you can create to make your holiday festive!!   So I bring you today…
I whipped these up in a couple minutes so the girls would have something cute to pair with their 4th of July clothes.
So simple & adorable.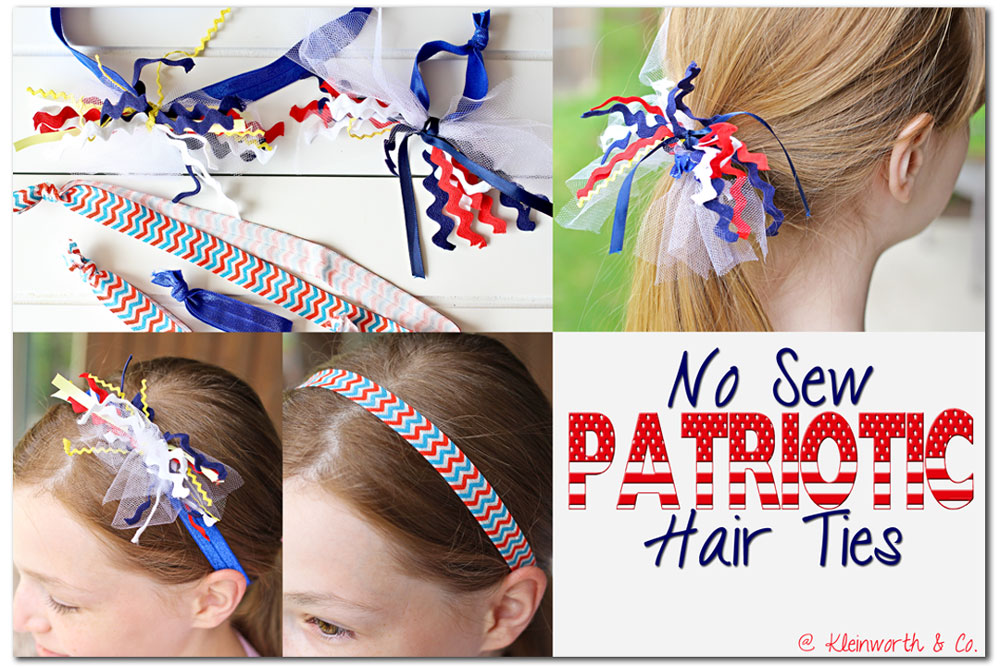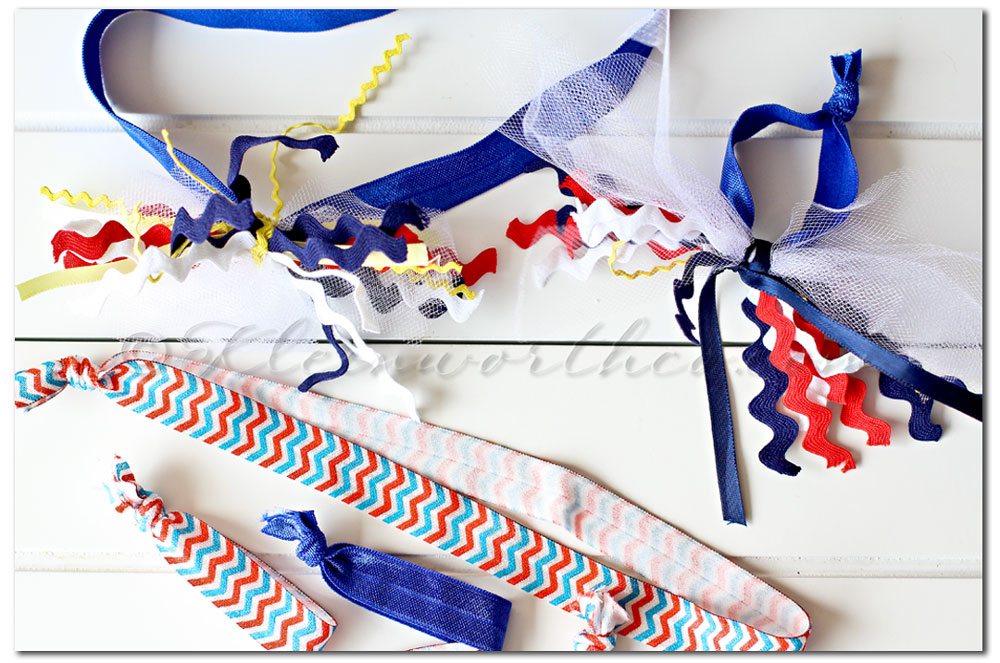 Start with your standard elastic hair tie.
Use 8-9 inches of 5/8″ fold-over elastic.  You can pick it up at nearly every fabric supply store, Walmart – I get mine on ebay.
Tie the end in a knot- that simple. (don't pay $1+ each for these when they are so simple to make)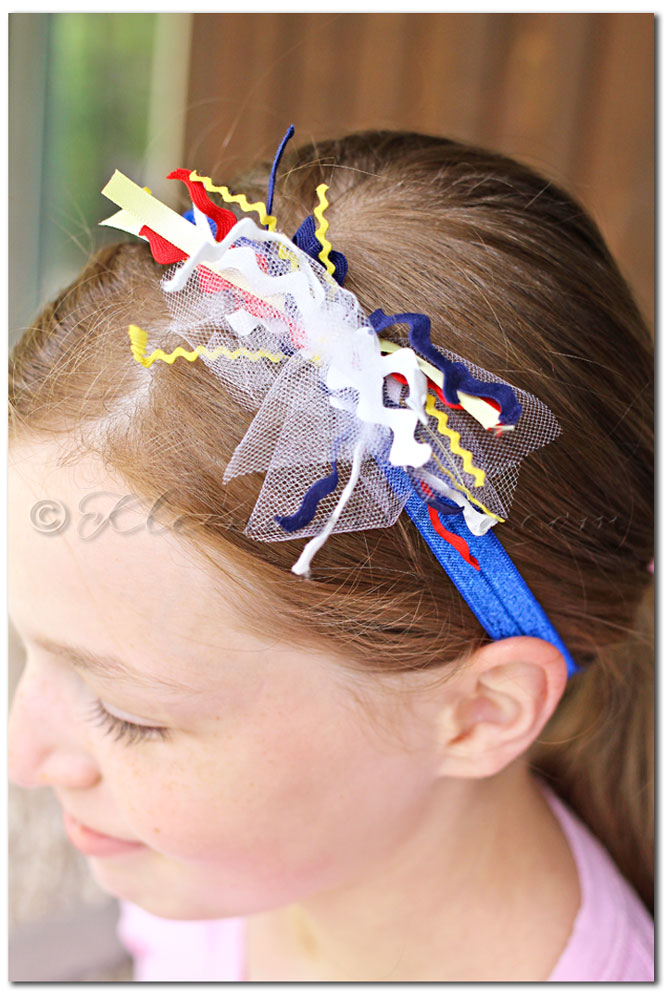 Then I started cutting strips of ric-rak , tulle & ribbon & layered them together.
Take another ribbon & cinch together in the middle- tie it tightly together.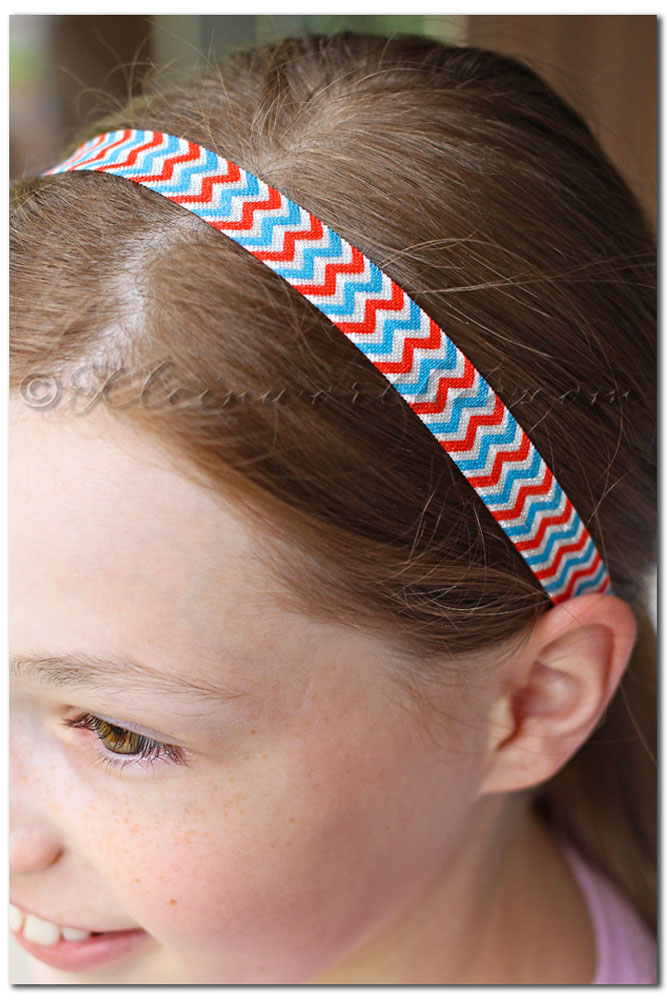 My older daughter prefers to wear a headband over having her hair pulled back- so I made her headbands.
Just cut the elastic to 20″ & tie the ends.  So simple.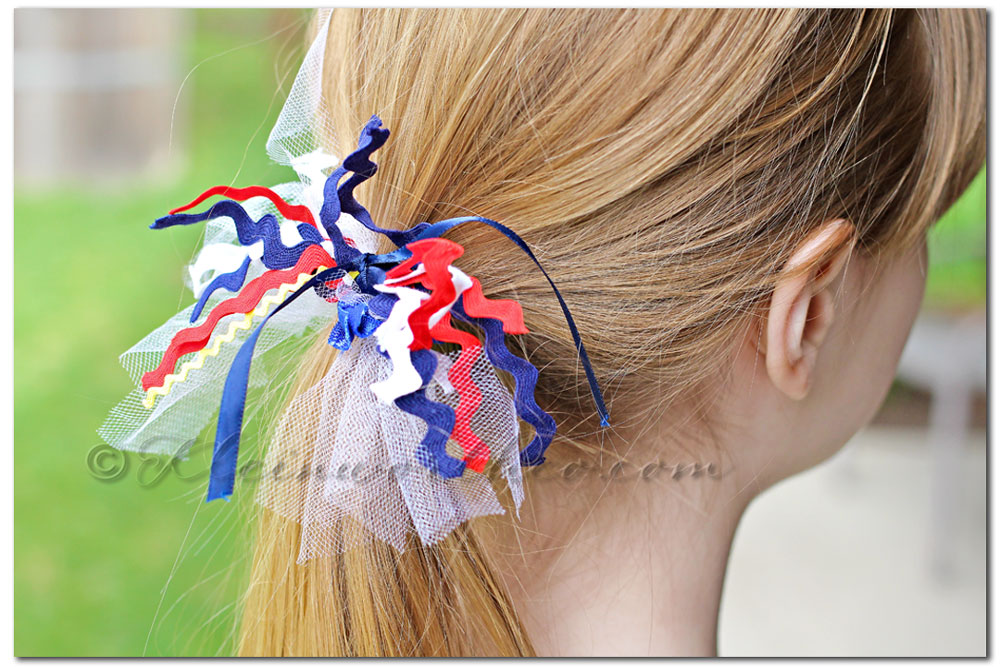 Then just tie the poof on to the hair tie or head band.
I like these because once 4th of July has passed- I can untie it & they can continue to use the bands all year long.
Have a FABULOUS Tuesday!
Don't forget to come back & join me on Mondays for Project 52
To see where I am linking today- visit HERE
[jetpack_subscription_form]