When we moved up here two years ago it was the weekend of Thanksgiving. So since my mom was with us- she desperately wanted to help us set up Christmas. (Little did we know that it would be her last Christmas) So at that time I was desperate to makeover the tree. We headed to Target in search of some new ornaments. Well the batch I really wanted only had one set left & they were half broken. So I settled for the set of traditional red, green & gold. I was truly disappointed. It wasn't what I wanted & I didn't have a whole lot of time to worry about it since we were just moving in. I vowed that I would make them the way I wanted for the next tree. Flash forward a year & Christmas wasn't celebrated because of all that happened with the passing of my mom. So I never fixed those ornaments. Soooooo- this year it was a priority. We were already moving things around in the garage to make room for the outdoor stuff & the new snow blower & so I had the hubs pull out all the ornaments so I could get started on them. I decided that I along with some color changes I really wanted to make some Natural Ornaments to fit with the beachy vibe of the house. I love how they turned out.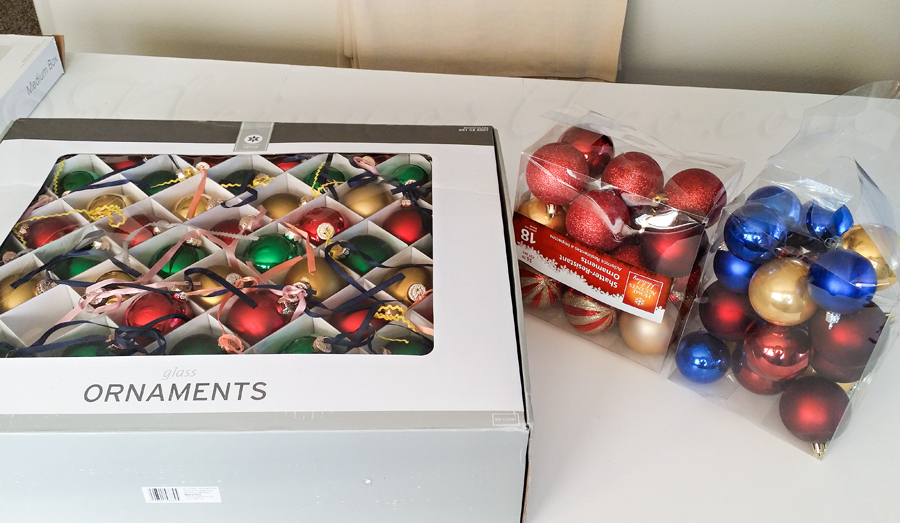 This is what I started with – look at all those colors. I really wanted a more streamlined look this year.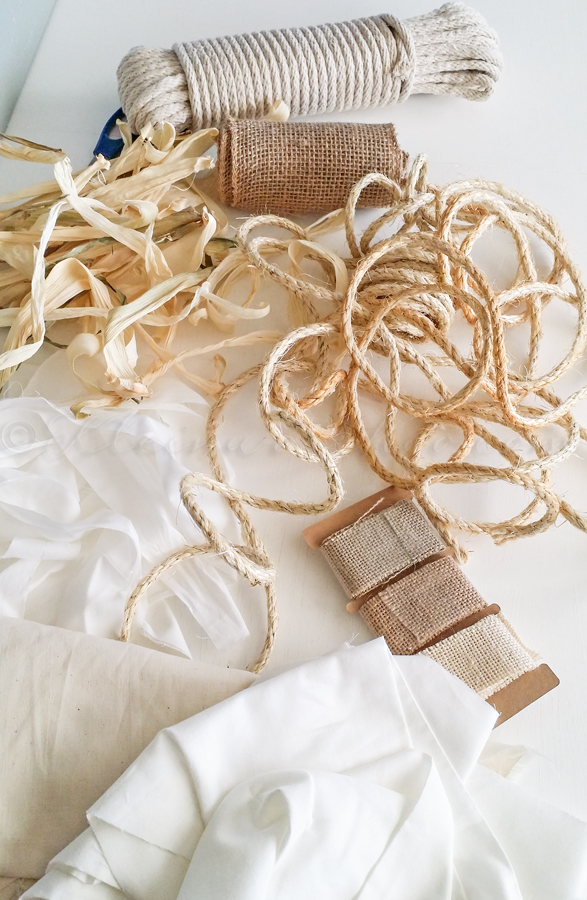 I grabbed my hot glue gun & all these natural elements I have here in the studio & let my imagination run wild.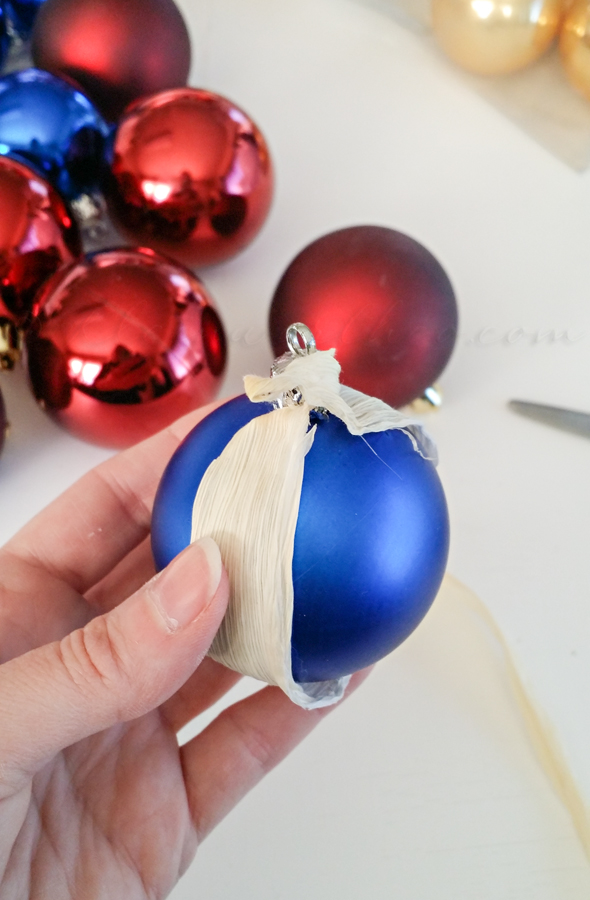 I wrapped some in corn husks, ripped pieces of muslin, ropes, burlap – you  name it.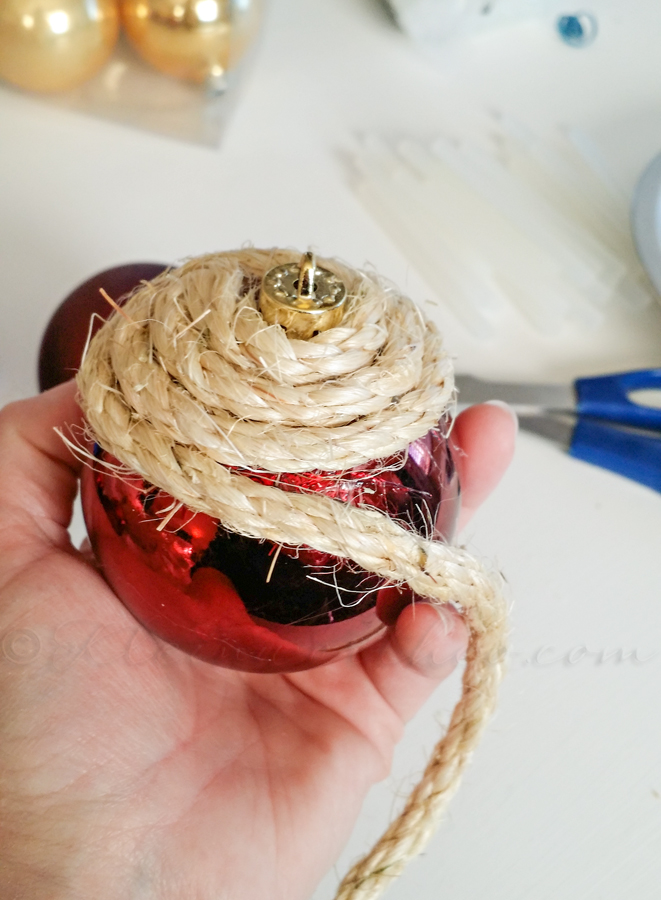 I think my favorite are these sisal ones.  Just add a strip of glue & press all the way around until completely covered.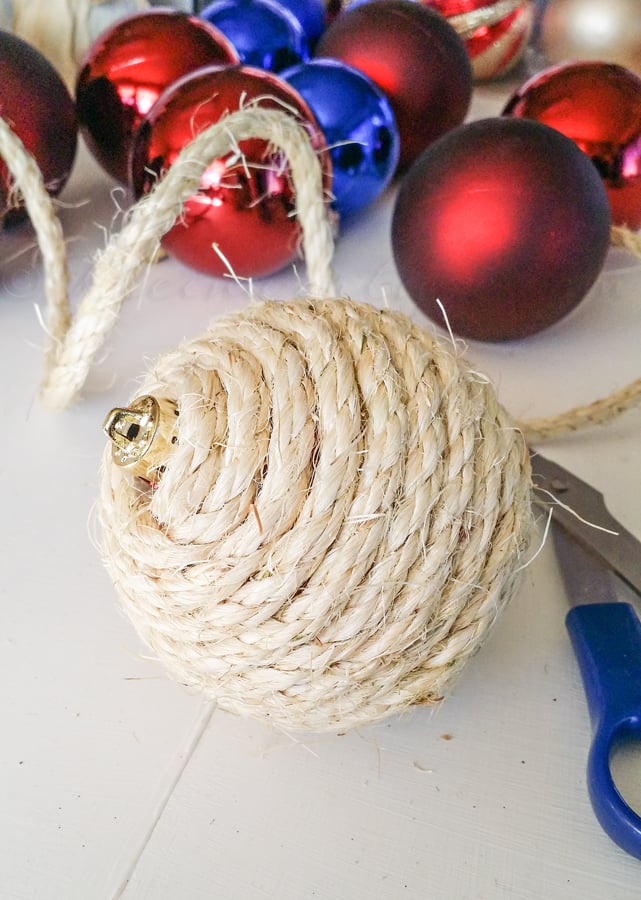 This was the first of many.  It was definitely an afternoon project & so worth it.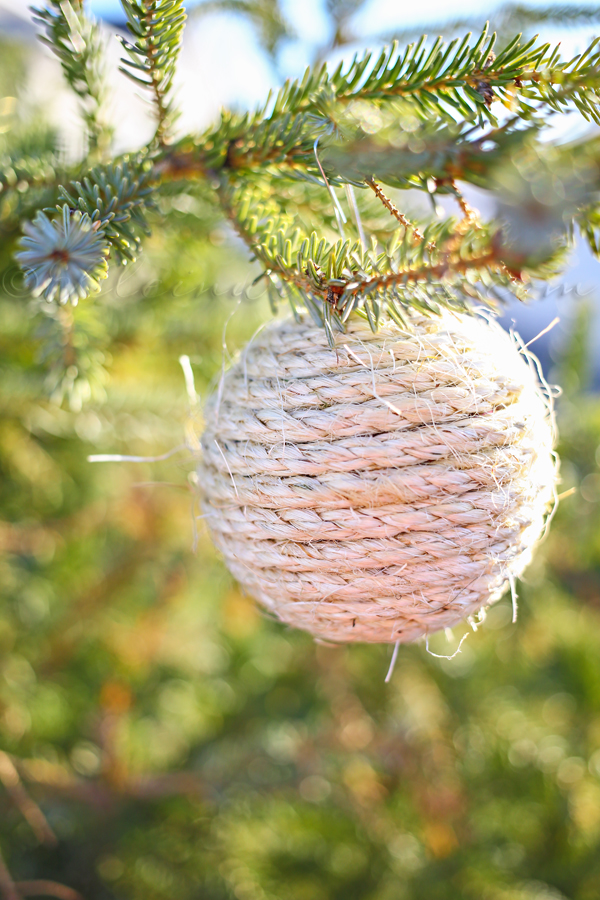 I love how the texture pops against the tree.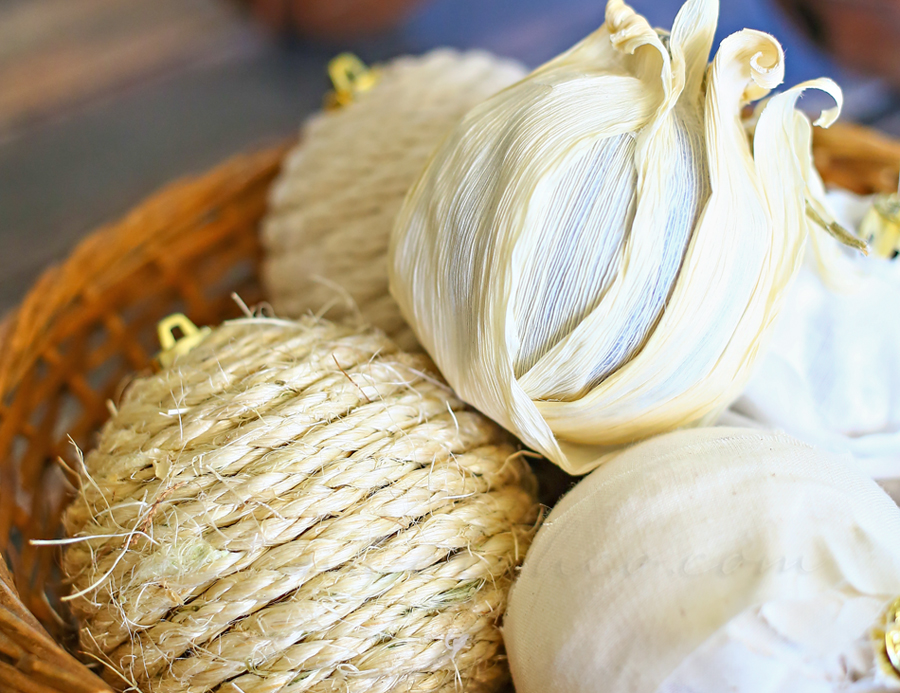 See- I told you it was simple.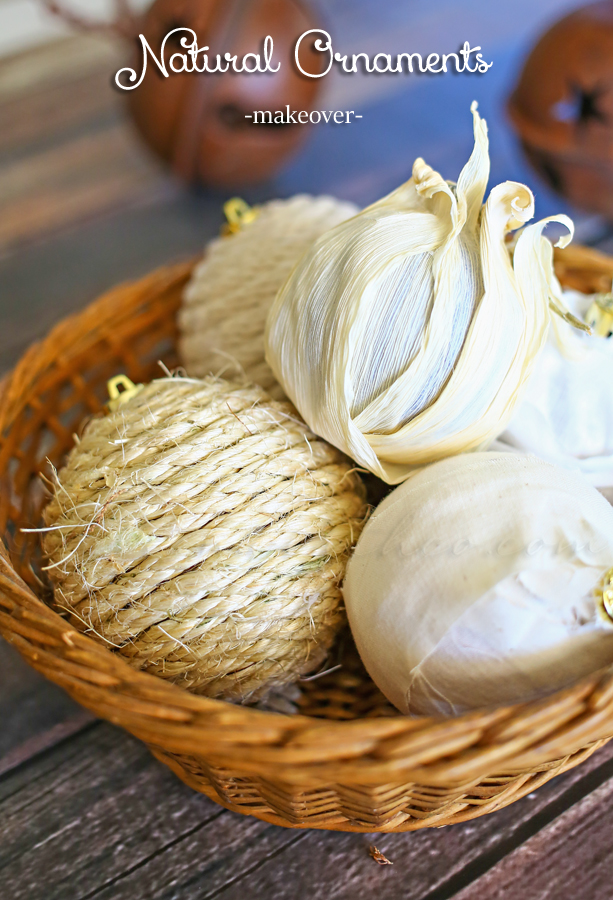 These will go perfectly with the tree this year! I can't wait to get started.
Want more Christmas ideas?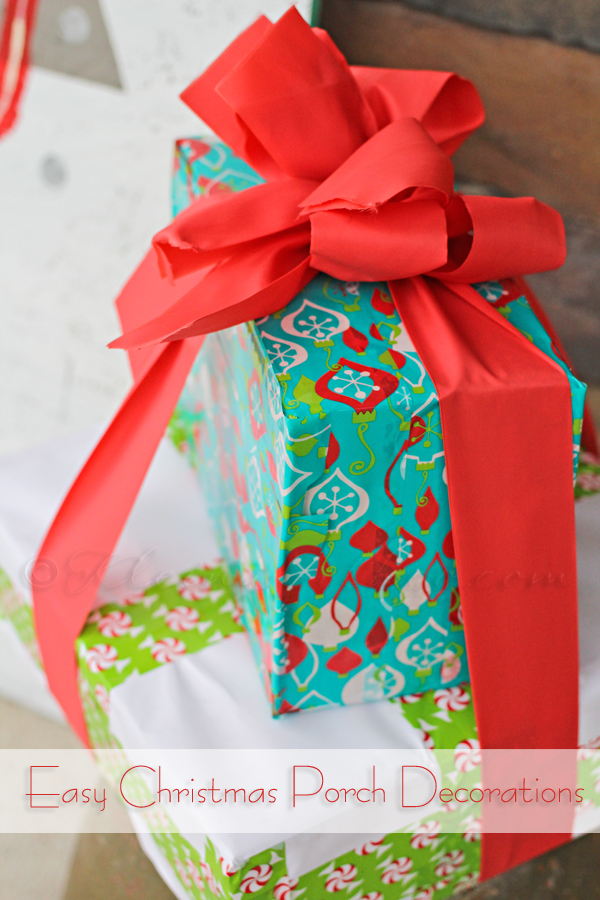 Easy Christmas Porch Decorations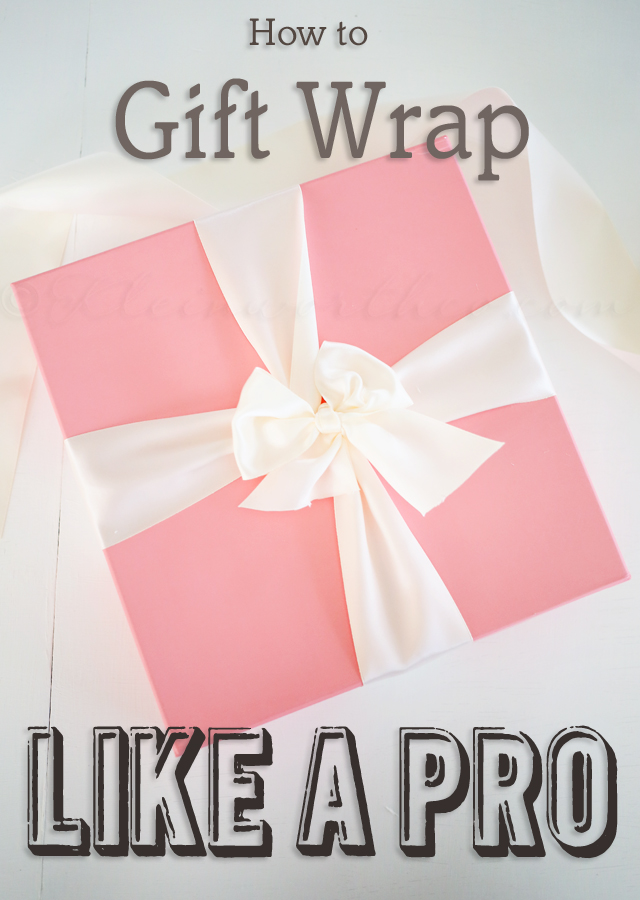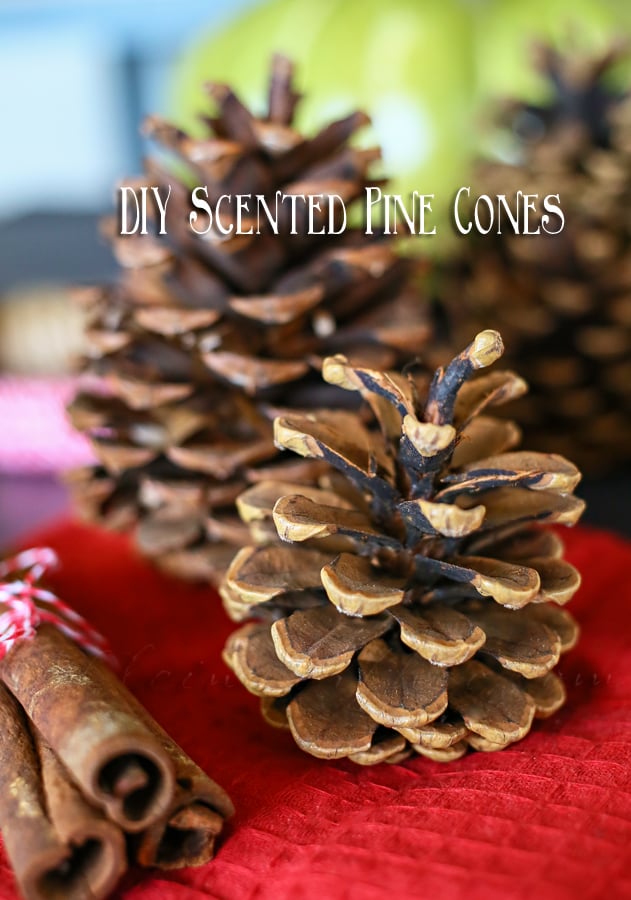 To see where I am linking today- visit HERE