This Mint & White Winter Wreath is the perfect way to add a pop of color to your porch during the winter months. Easy to make & ready to display in about 20 minutes.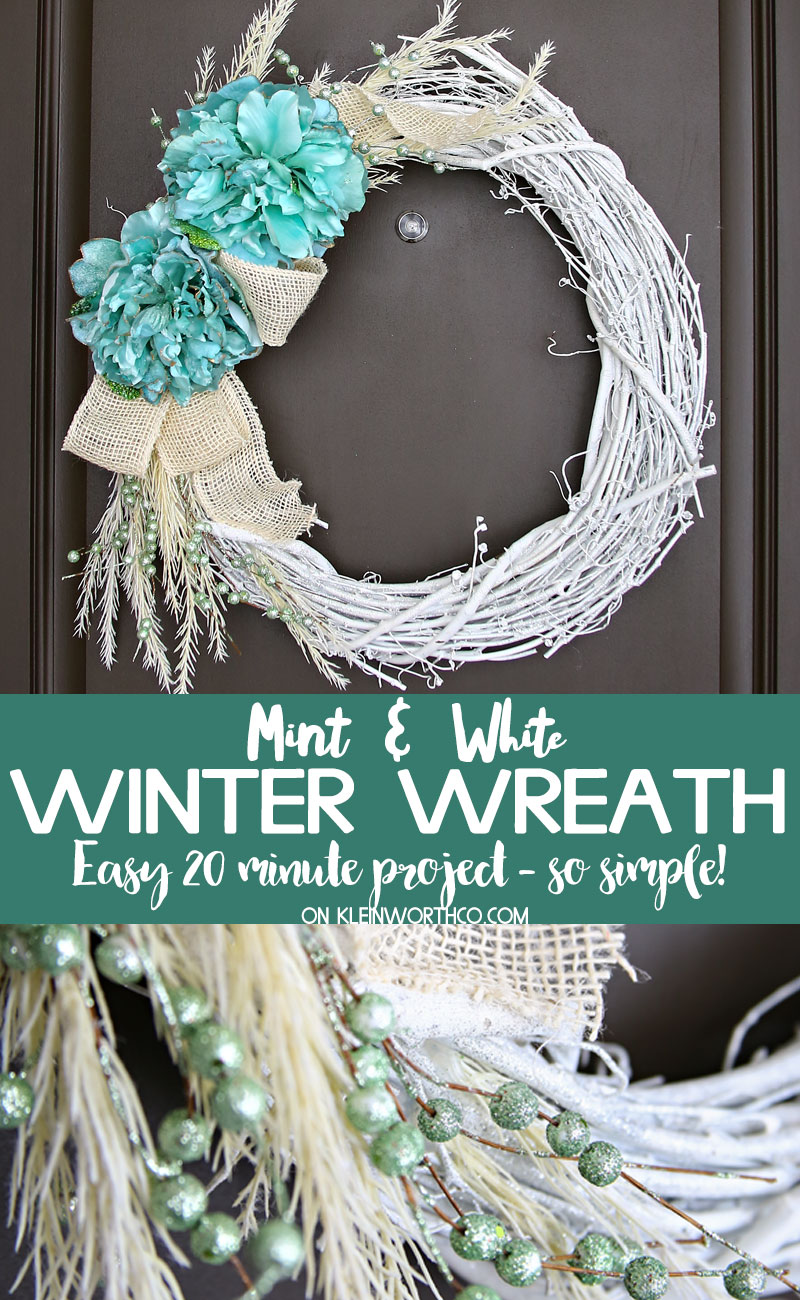 I love having a wreath on the front door. It just seems so plain without one, especially when I take down all the holiday decorations & things are clean. So there is that time between Christmas & Valentine's Day when there really isn't a holiday for a wreath, but I still want something on the door. I decided to take some supplies in frosty winter colors & create a simple & non-holiday specific wreath to add some beauty to the porch. The best part is it only took me about 20 minutes. Check out this Mint & White Winter Wreath that will make you swoon!.
how to make a wreath
This post contains some affiliate links. Click here to read my full disclosure policy.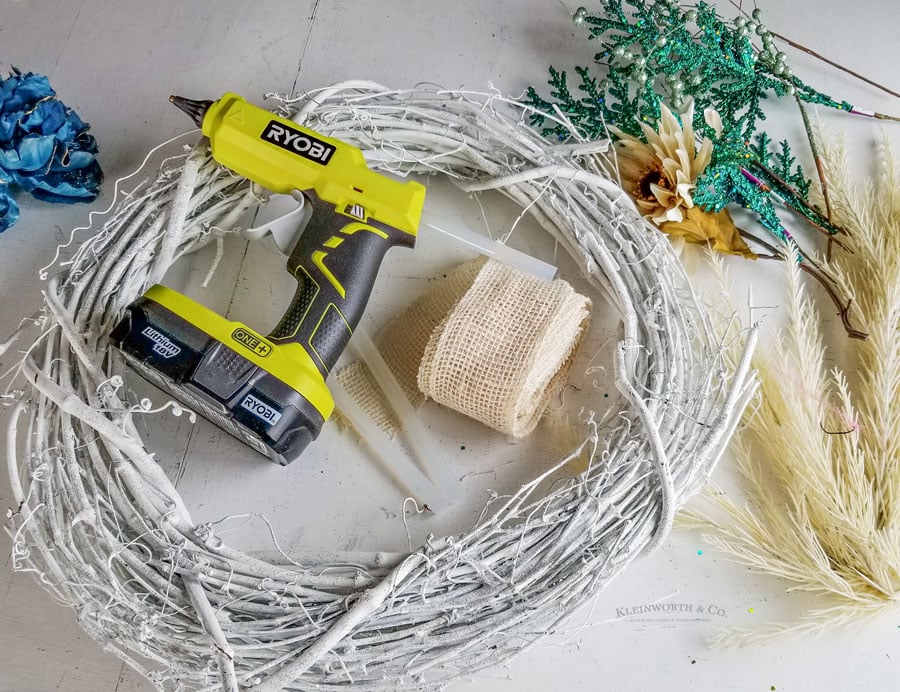 Here are the supplies… white grapevine wreath, hot glue gun & glue sticks (Christmas gift from my son – I was super excited to get to use it), burlap ribbon, silk flowers, white floral twig pieces, mint embellishments. I always pull out way more than I actually use. Sometimes I just like having it there just in case I decide to use it, but often times I change my mind or use it as meerly inspiration.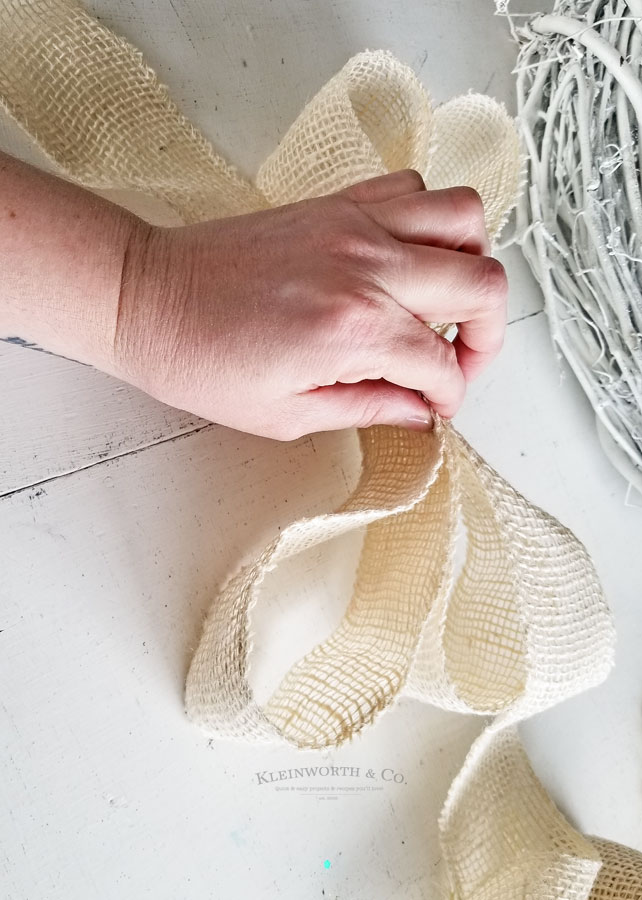 I gathered up my ribbon – didn't actually tie it in a bow, but I gathered & added a piece of twine where my fingers are to secure together. (Please excuse my craft table- it is in desperate need of a fresh coat of paint)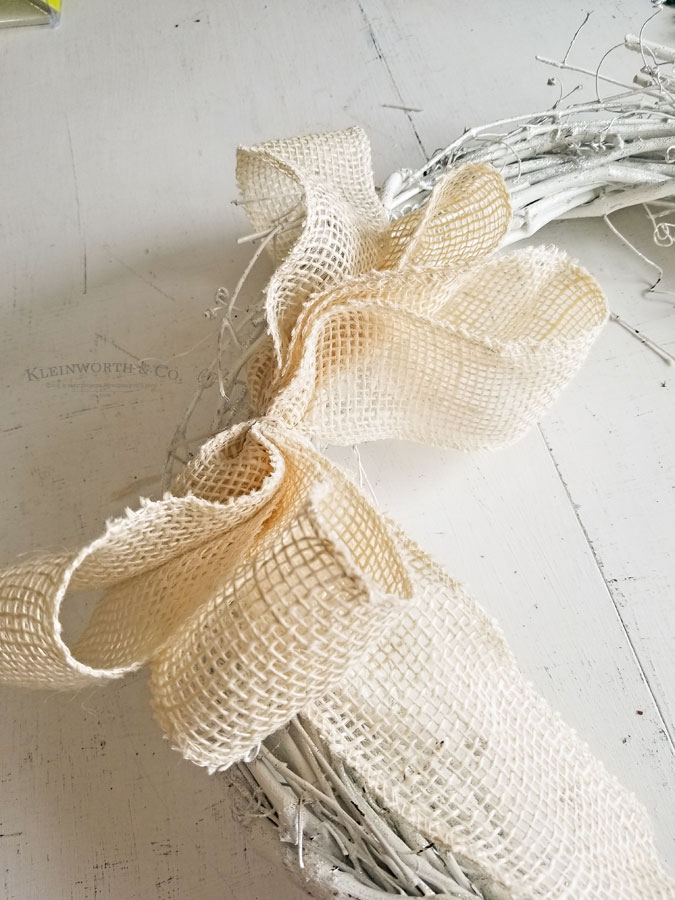 I gluded the bow onto the wreath like this.
Wreath tutorial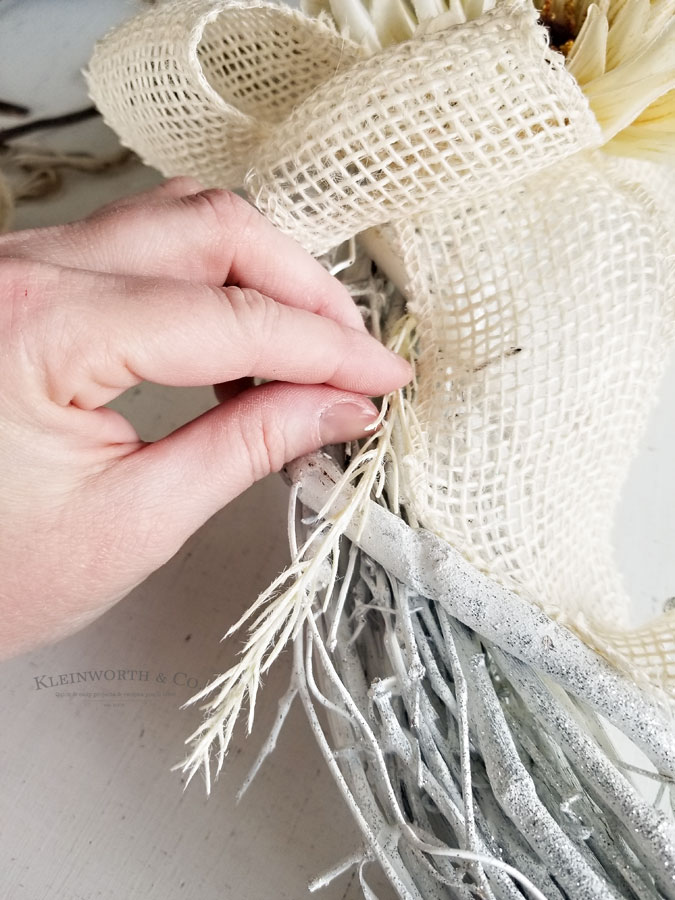 Next, I snipped pieces off the bundle of white feathery whisps & started gluing them in until it was as full as I was hoping for. This is really all personal preference & there is no wrong way to do this.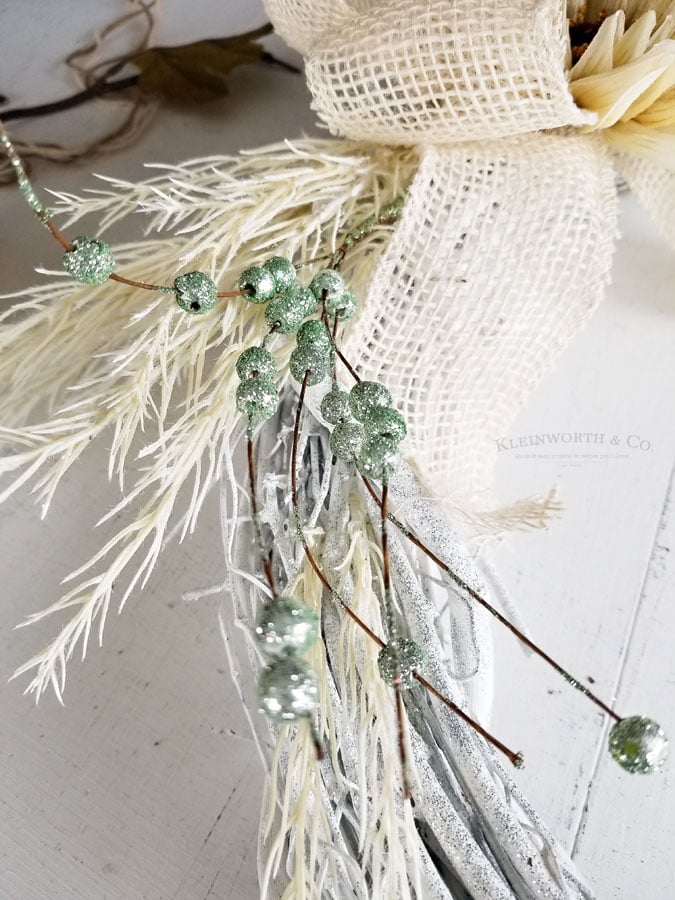 Because I had some of these cute mint embellishments left over from my mint & blue Christmas decor, I decided it would be perfect to add a little to the wreath. I just slid them in where I thought they looked good & added a little glue to secure.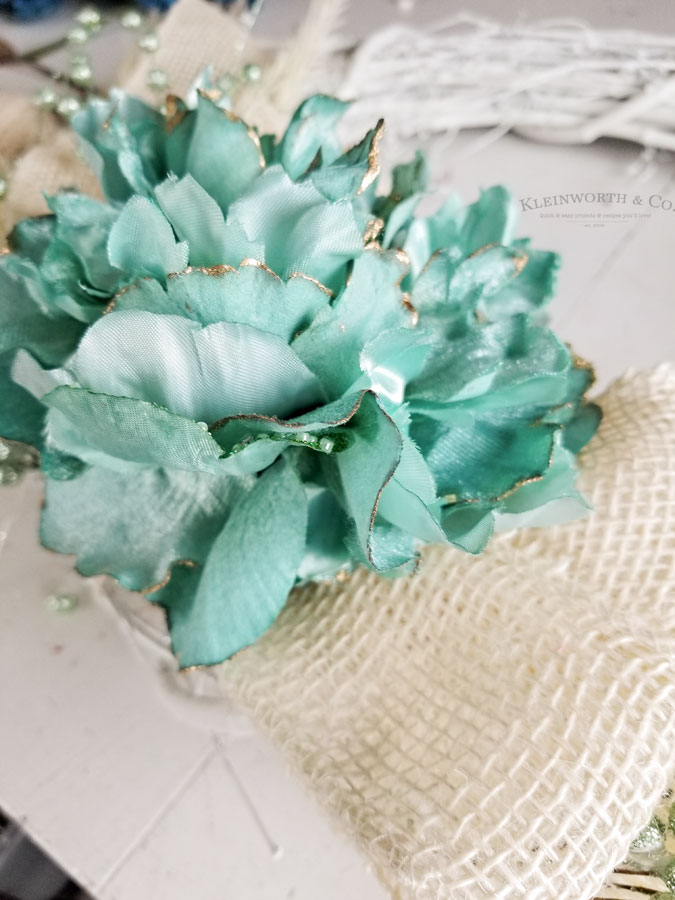 The final step was to add the flowers. I had originally started with cream flowers, but it was giving me a fall vibe, which obviously wasn't the season I am trying to decorate for. So I pulled that off & added these mint flowers that were just the perfect pop of color. Again- just a dab of hot glue & press until cool & secure.
Mint & White Winter Wreath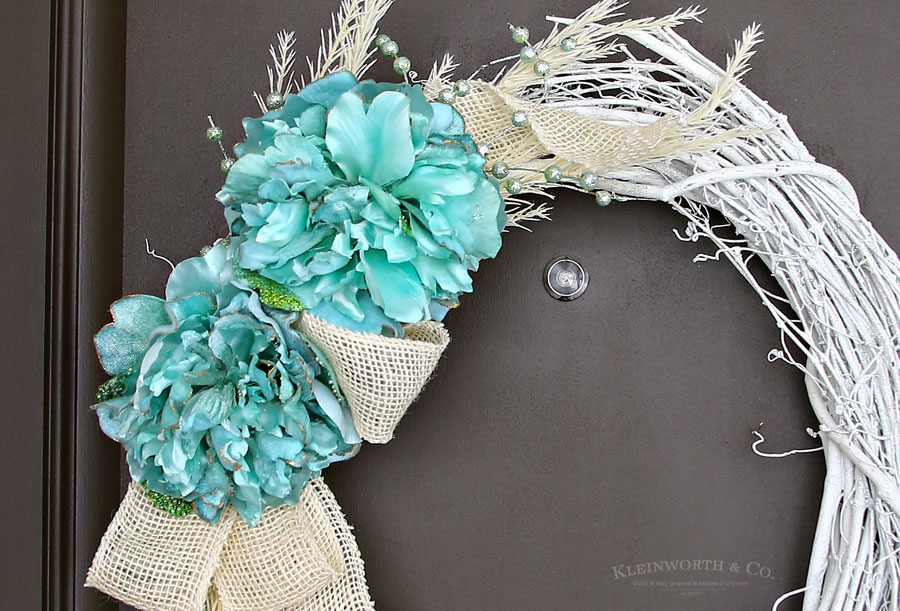 I love how this looks on my door.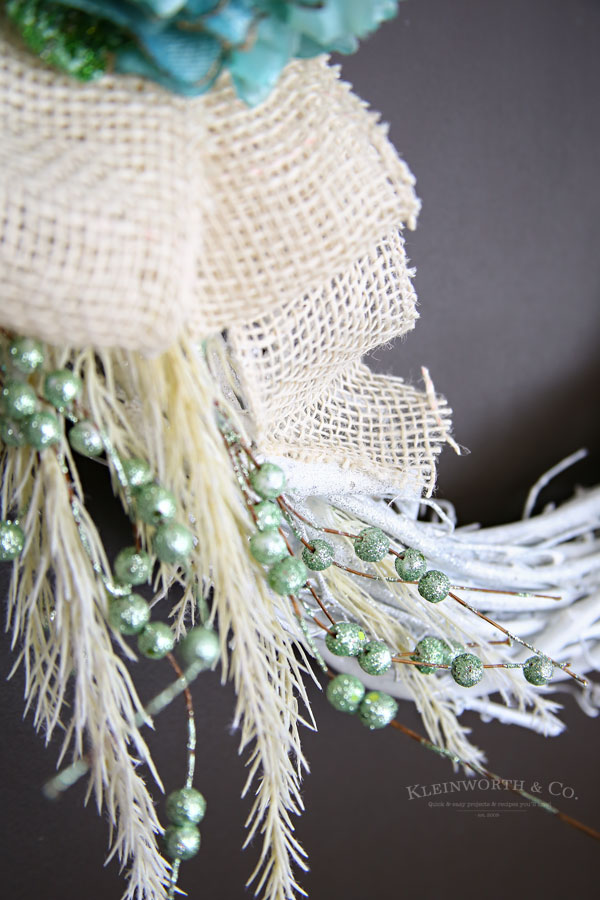 It's always nice to do something bright since our door is dark brown. If you have a white door, I might reverse the colors here & do a mint wreath with white & cream ribbon & floral pieces. Just a different way to really make it pop against your porch colors.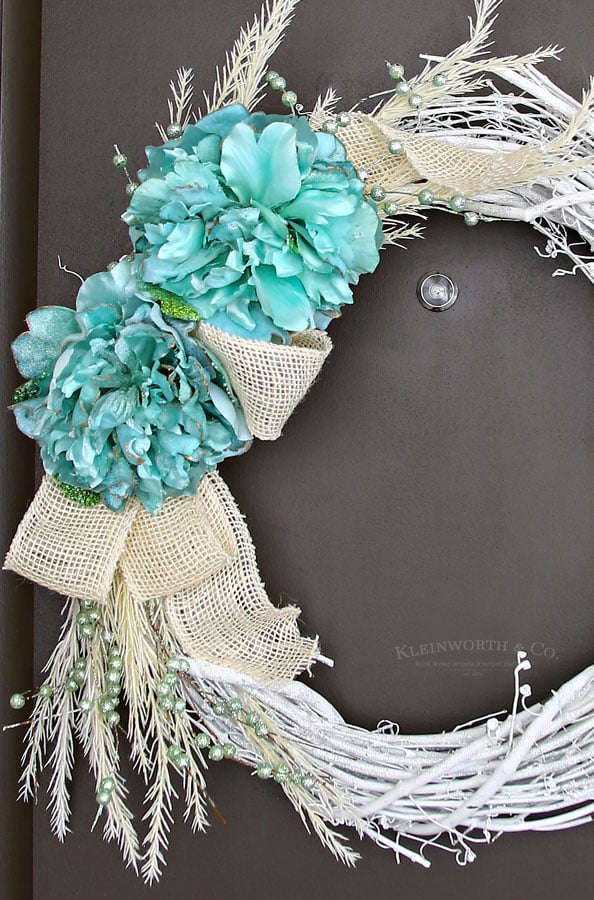 It's exactly what the porch needed to brighten it up.
Winter Wreath DIY
Be sure to bookmark your favorites here so you have them handy, or Pin them to your favorite recipes or projects board on Pinterest.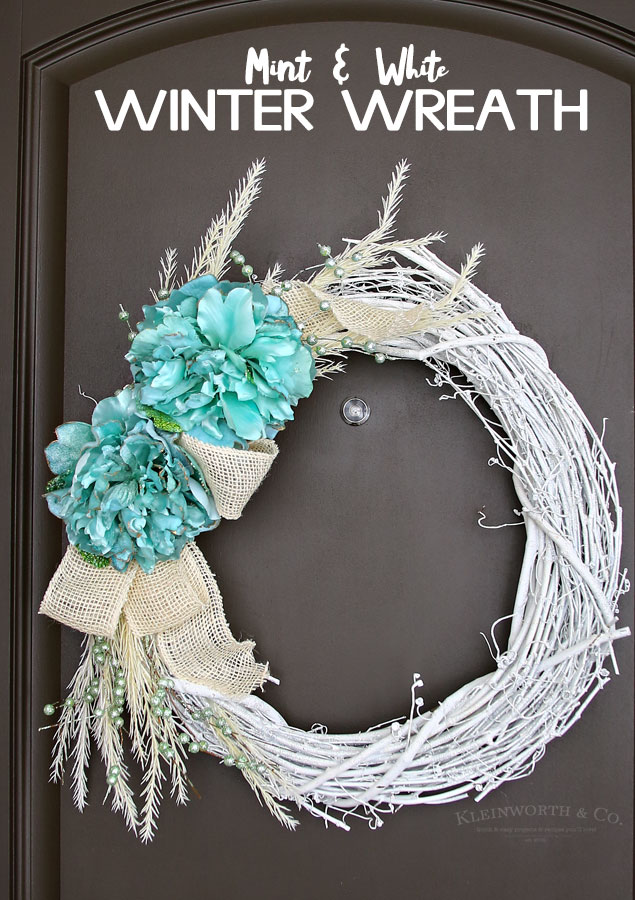 Looking for moreideas for the home?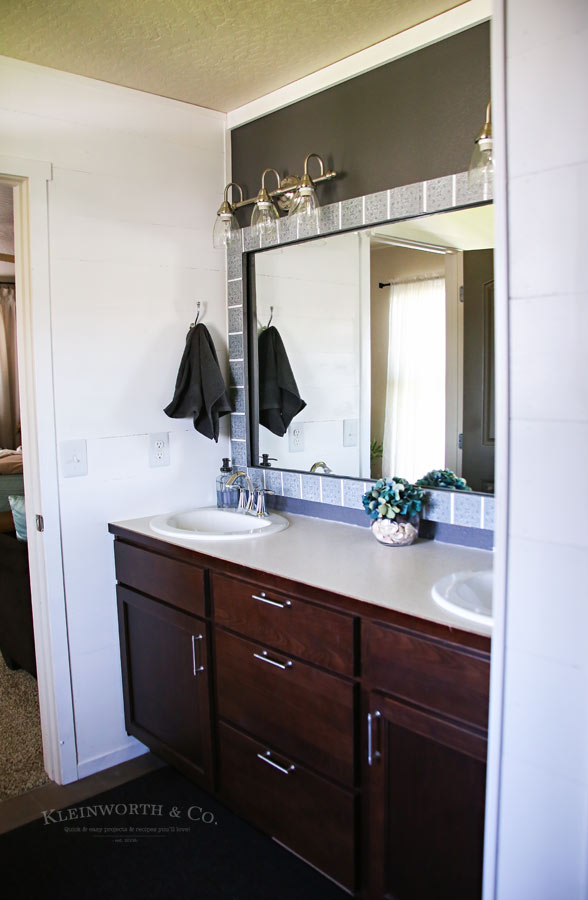 Master Bath Mini Budget Makeover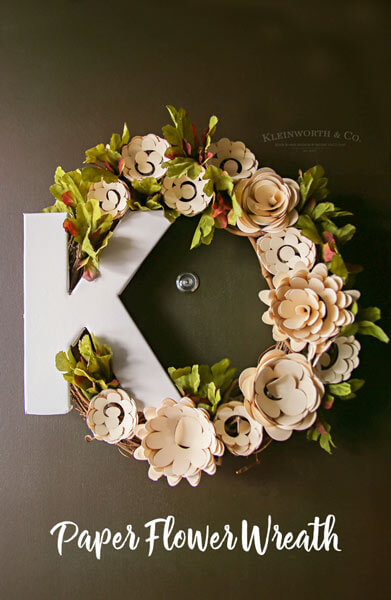 Paper Flower Wreath Cricut Tutorial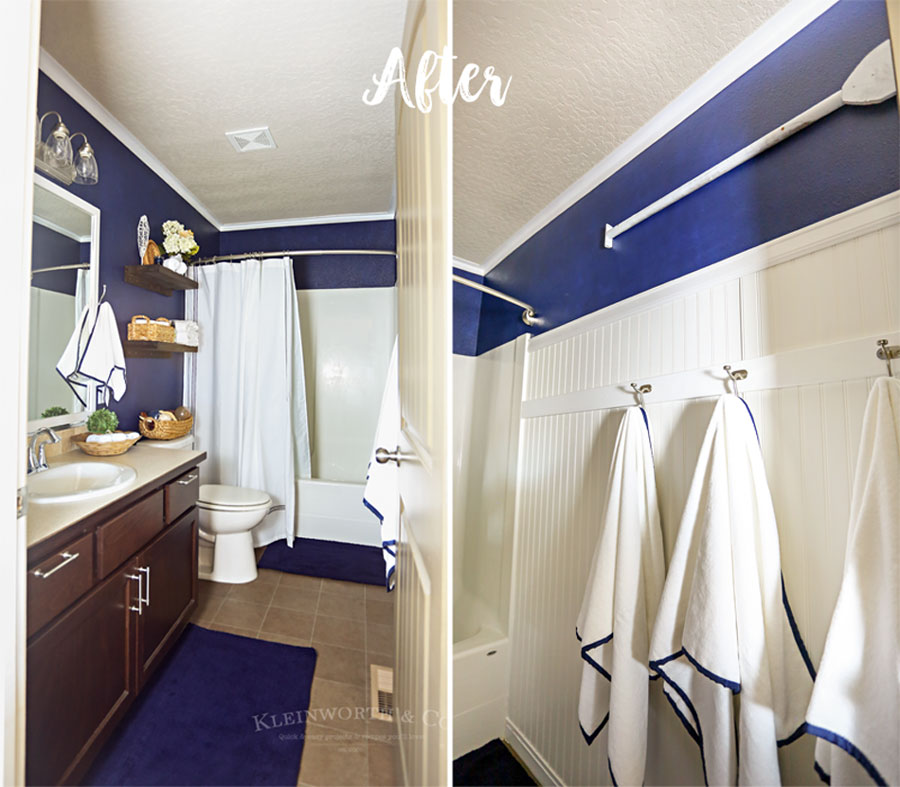 Nautical Navy & White Bathroom Makeover
Don't miss these great ideas from these bloggers….
birch log decorating idea | blue roof cabin
Oversized cardboard LOVE letters in faux bois wrapping paper | home stories A to Z